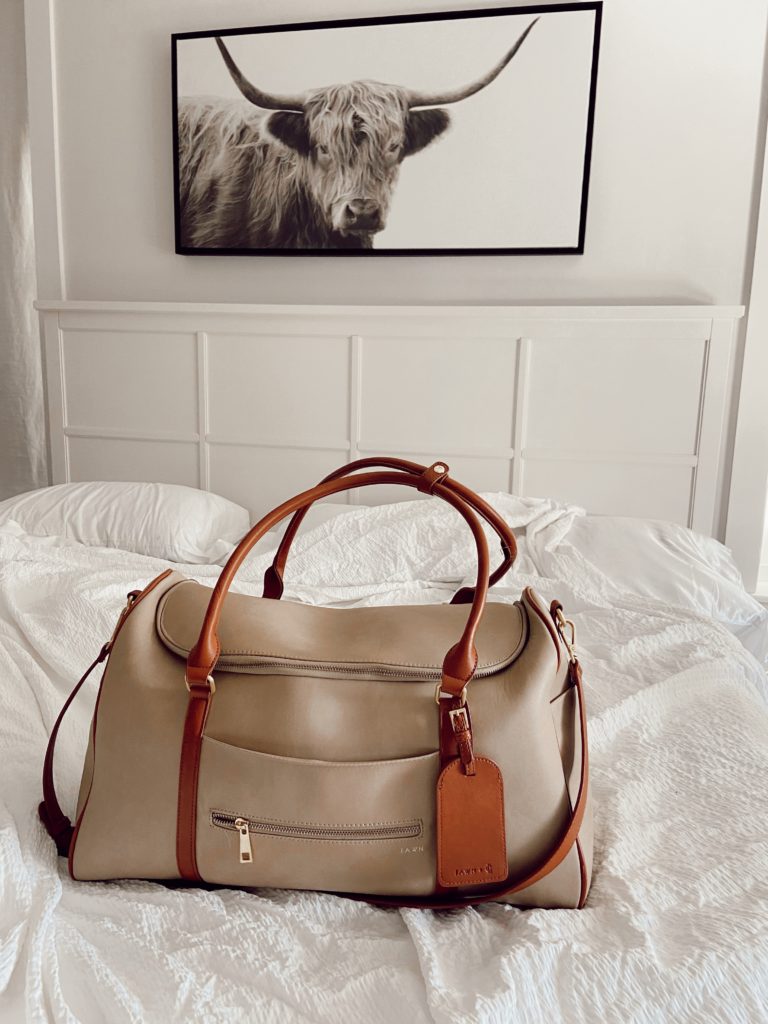 I love surprising people. This may shock you, given my profession. I rarely check my luggage when traveling! The reasons why are obvious. You save money. You save time. You save anxiety. Here are some tips to travel lite for your next trip.
Rolling luggage is great, but duffle bags are much more chic. I flew to Punta Cana, DR with this one. I also find I can pack more into a duffle. When packing, strategize outfits that are versatile and light. Think silks, nylons and cottons. Minimize your denim to one pair of your favorite jeans and switch outfit looks with various tops. The planes and airports are freezing, so I wear my heaviest pieces en-route. Heavy sweatshirts, long cardigan sweaters or both layered are favorite plane ride pieces. My Shalice Noel Bleeker Street Poncho is also a great piece for the airport chill.
I carry a large purse for my personal item and a smaller shoulder bag that keeps my travel documents, wallet and essential self-care items secured. I also fit some overflow pieces into my larger purse, like pajamas, cozy socks, and swim suit. When I board the plane, I fit the small shoulder bag into my larger purse and the crew is happy.
Traveling comes with enough anxiety.  Knowing my luggage is with me while traveling saves me a lot of stress and I love a good challenge.  Let me know your packing tips and check out these favorite travel pieces below. 
Happy travels!  
Things I packed:
Large purse – Chanel cocoon and the MZ Wallace is a very similar affordable version
Small purse – leatherology meadow satchel I love to add my Fendi strap