I spent 4 days in Dallas for the LTK conference an invitation only event to get up close and personal with brands LTK staff. While I hate being away from home, I loved the 1-1 time with other bloggers who are running successful businesses.
I had a great time catching up with my favorite bloggers and eating our way through the city. We all agreed Dallas is a first class dining experience.
Where to eat in Dallas
Thank you to my readers who suggested these restaurants!
Thompson Hotel Monarch – 49th floor stunning views of Dallas – 205 N Akard St, Dallas, TX 75201
Carbone – 1617 Hi Line Dr Ste 395, Dallas, TX 75207
Selda – casual eatery with a Turkish flare – 6006 Belt Line Rd, Dallas, TX 75254
Beverley's Bistro and Bar 3215 N Fitzhugh Ave, Dallas, TX 75204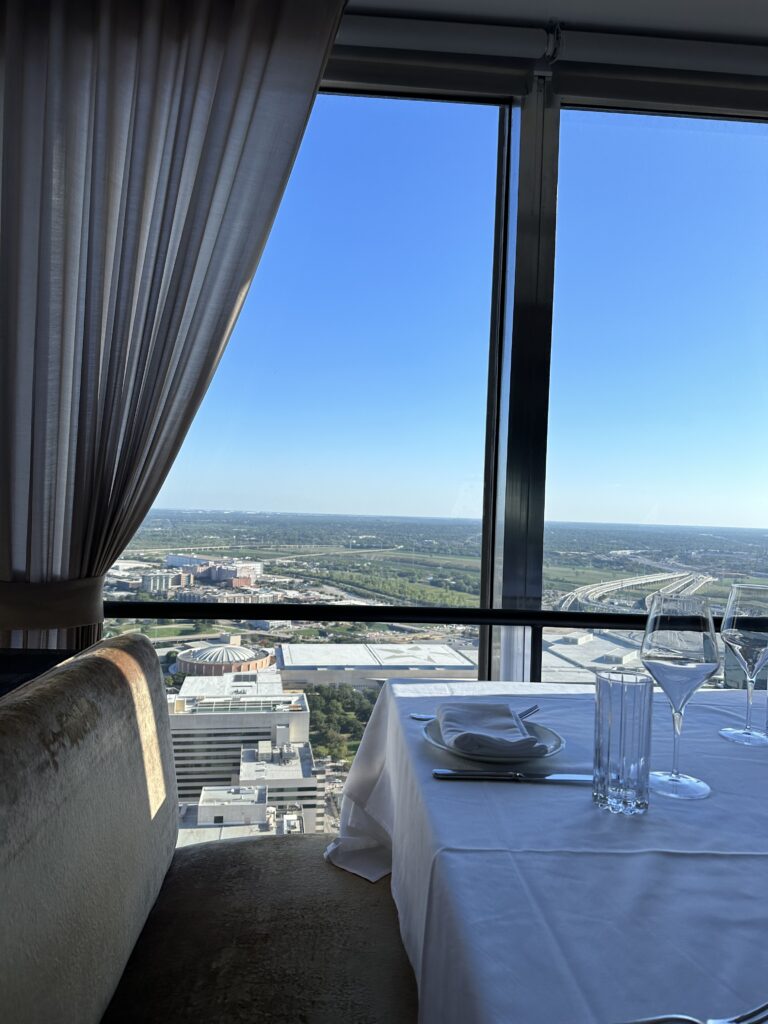 Shopping
Don't miss a luxury shopping experience at Highland Park Village for stores like Celine, Alexander McQueen and Hermès.
What are your suggestions? I'd love to hear in the comments.