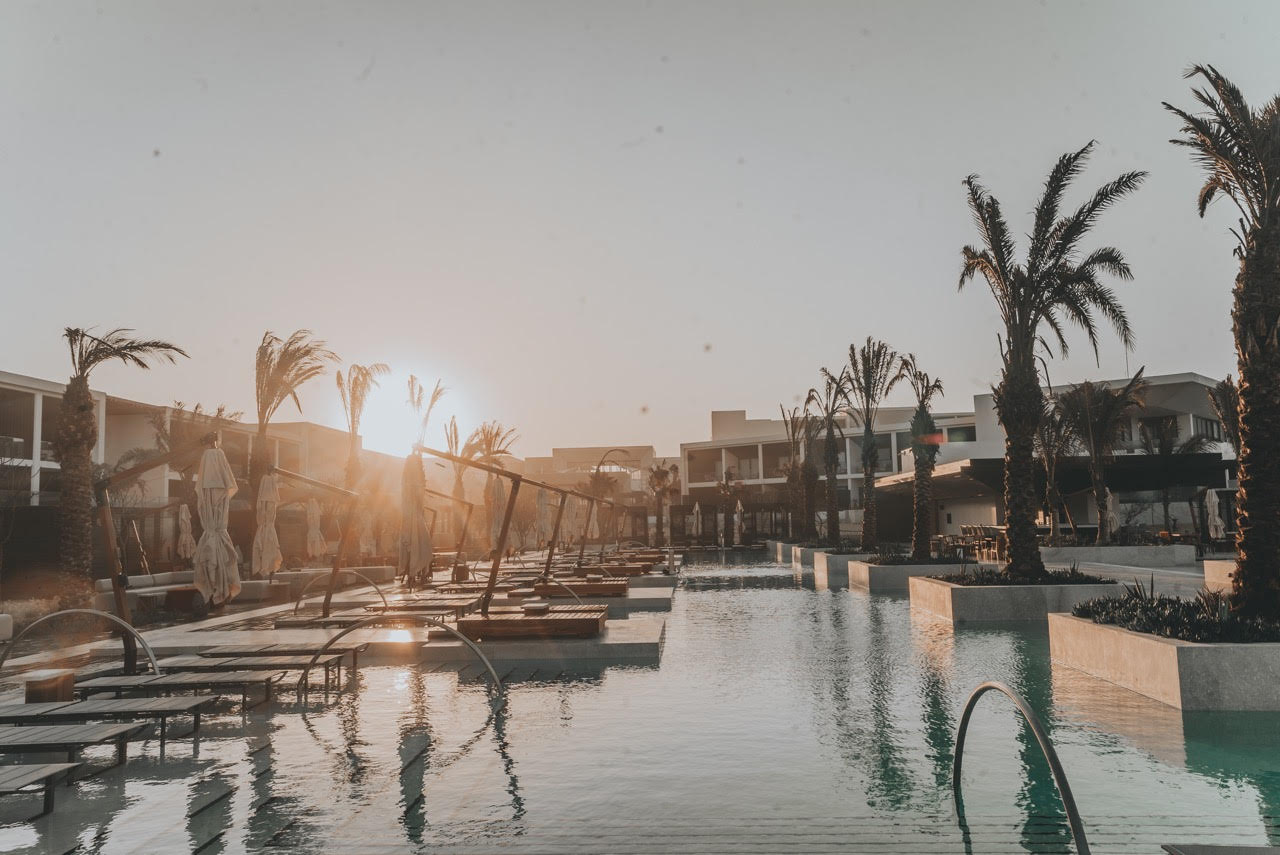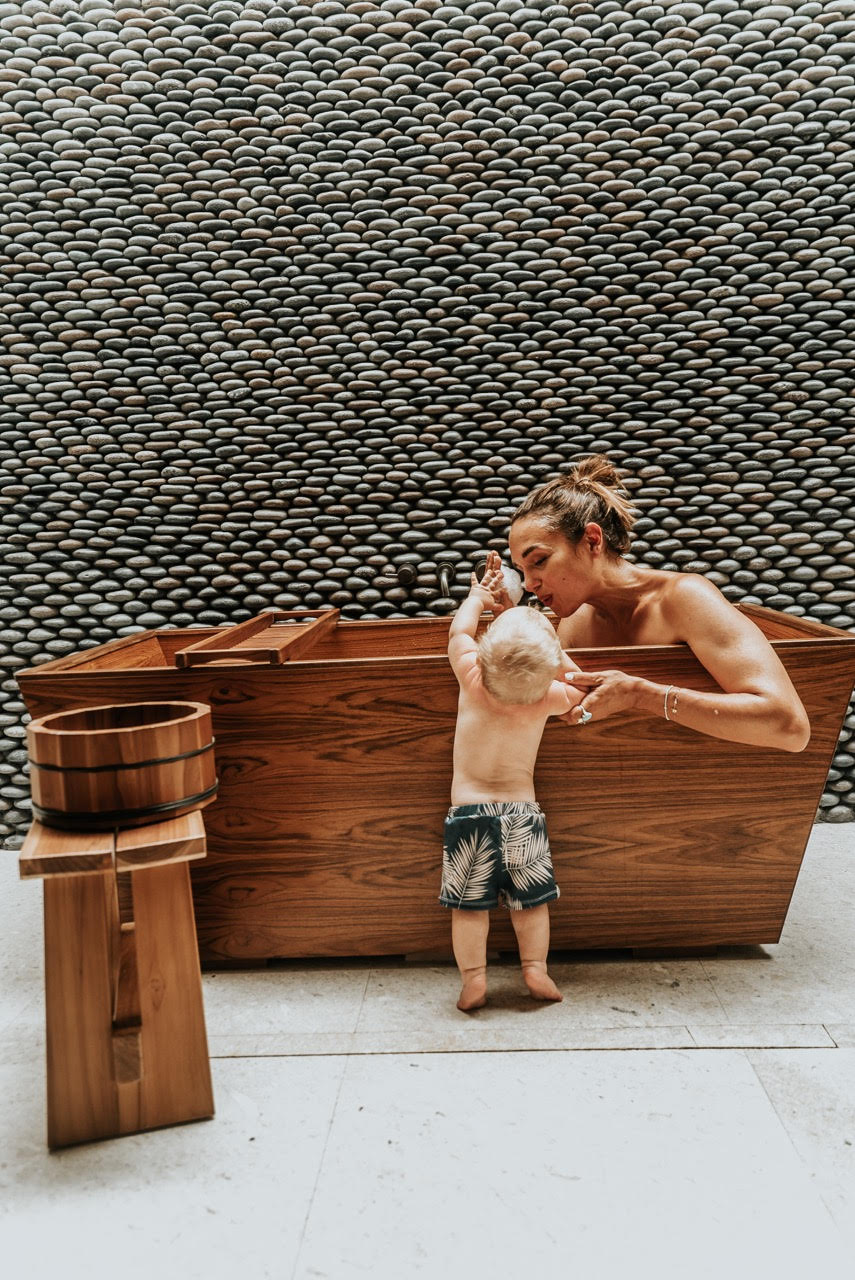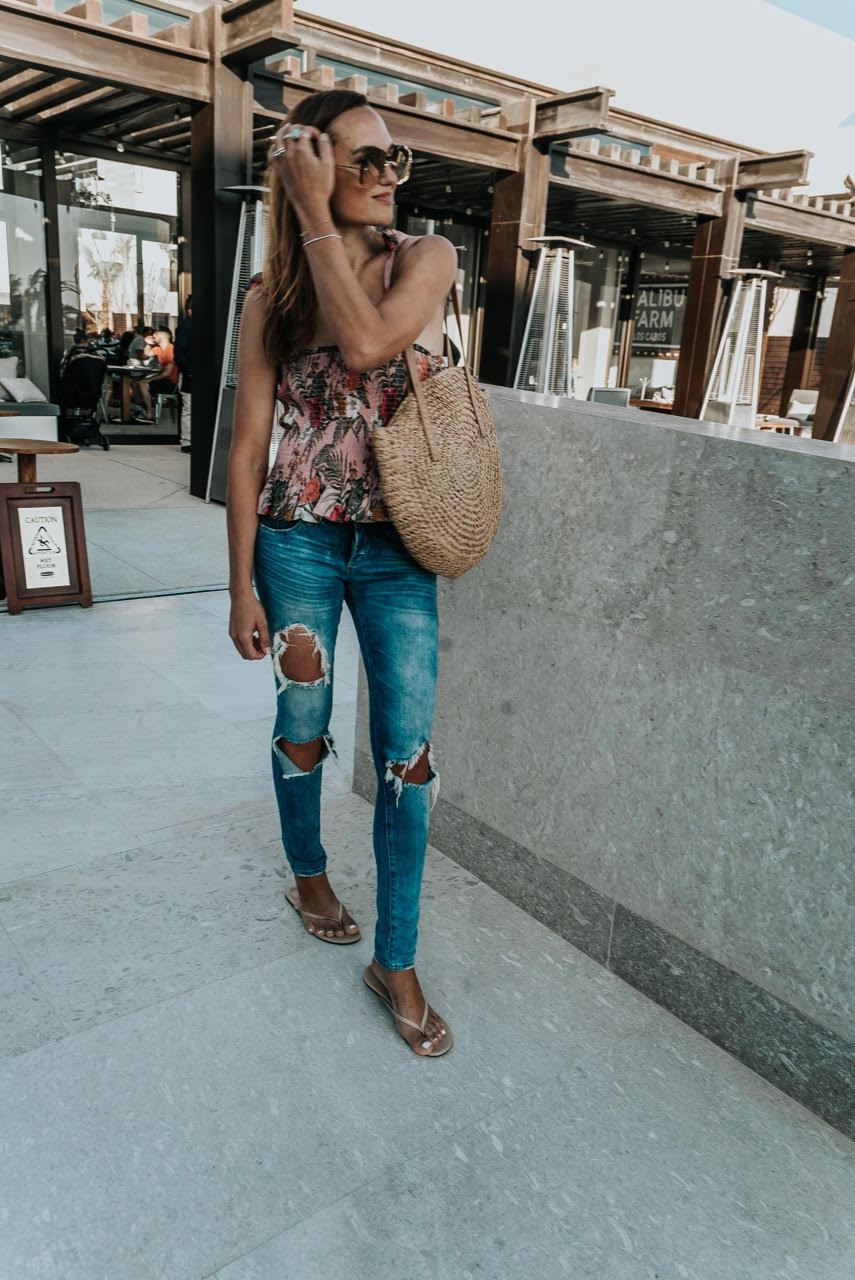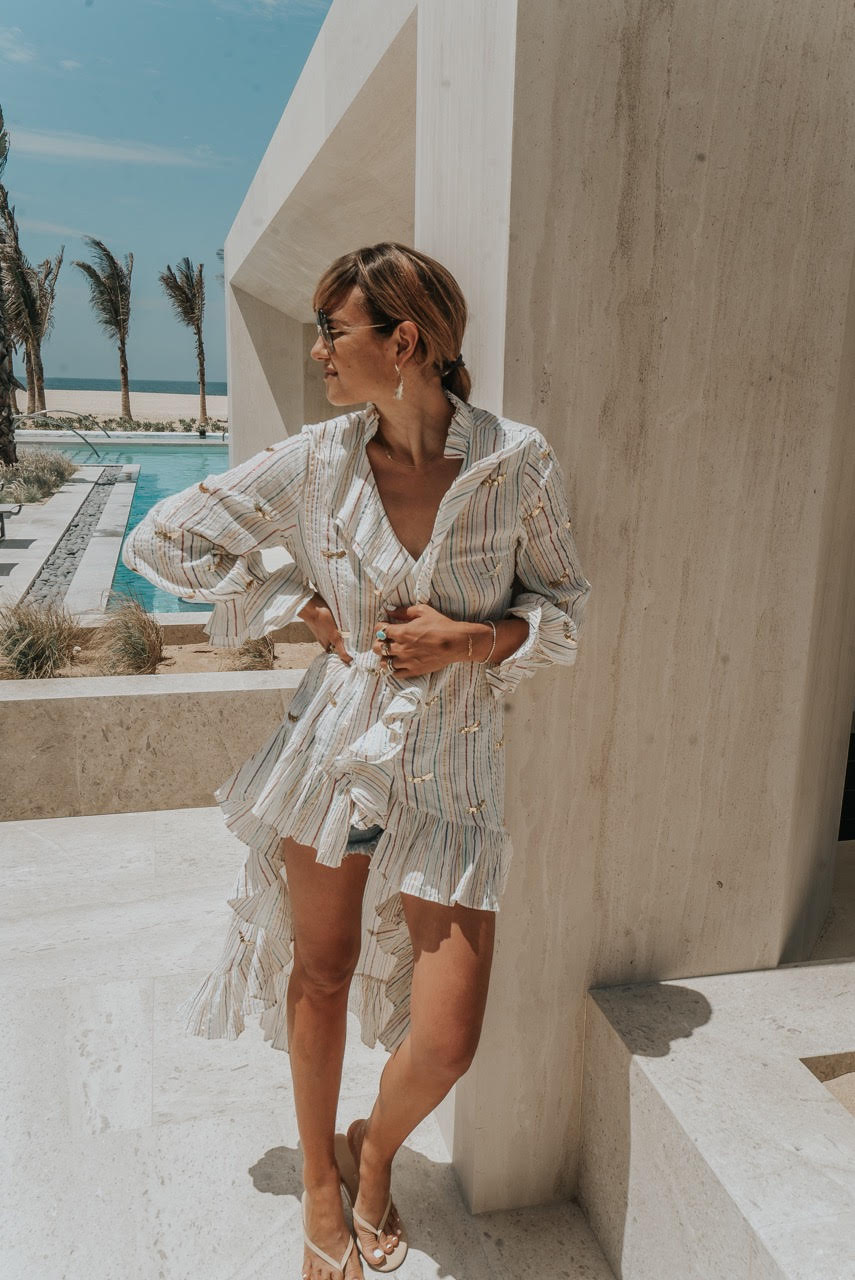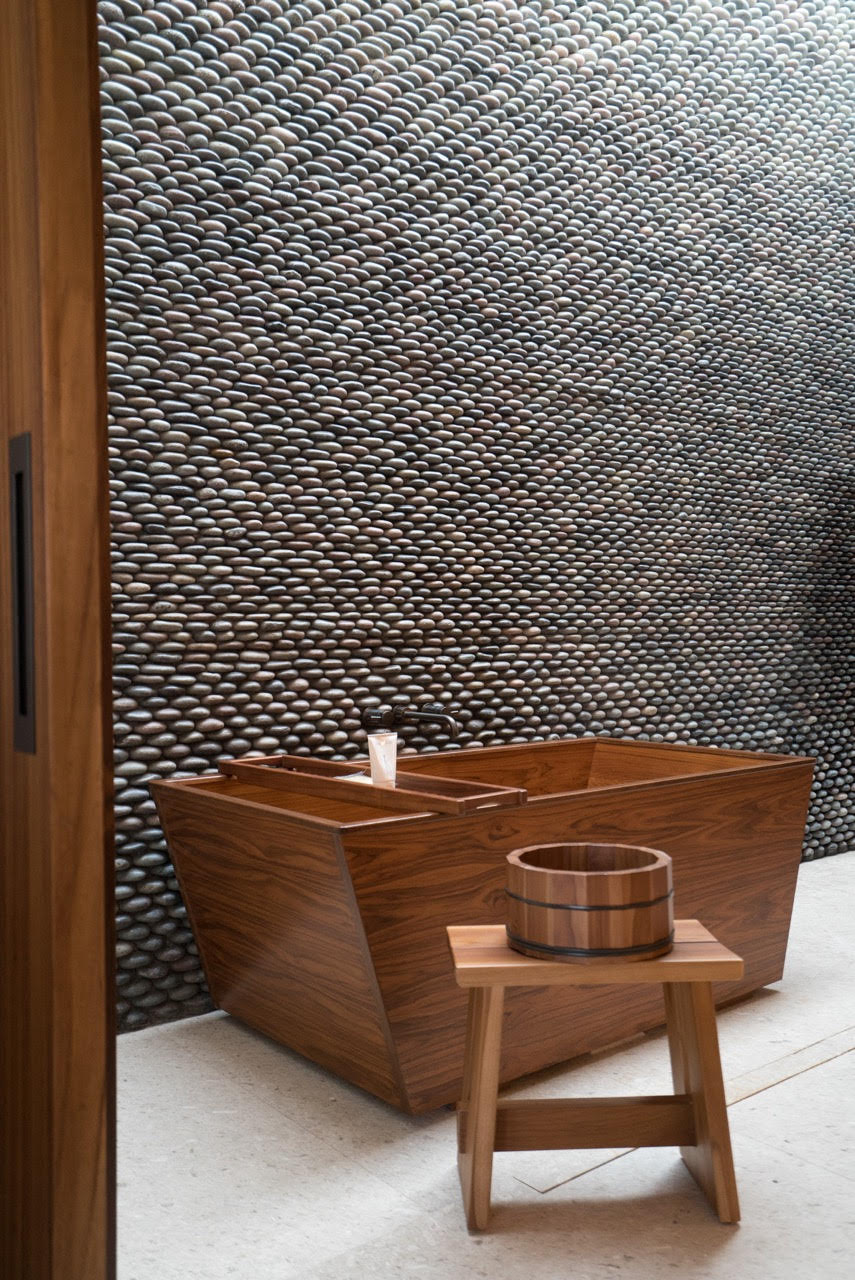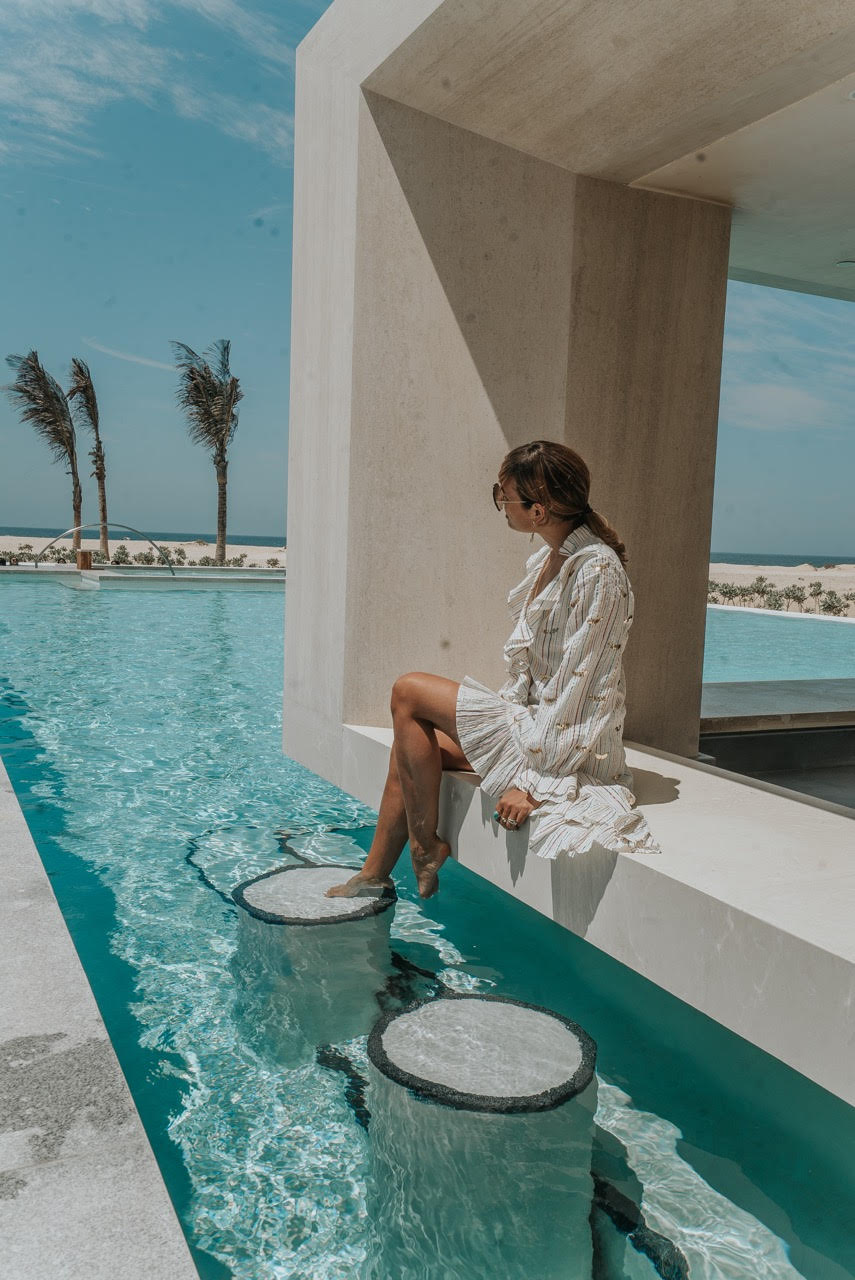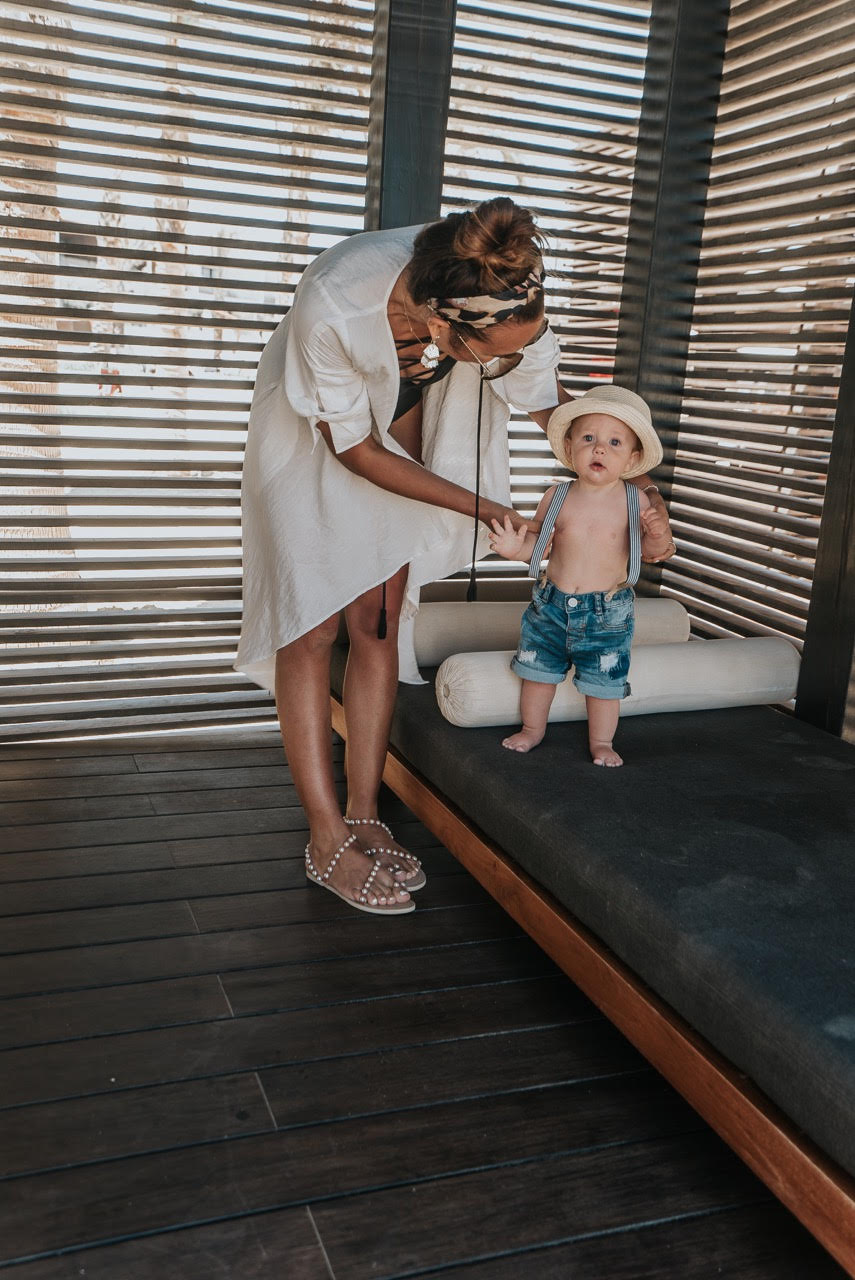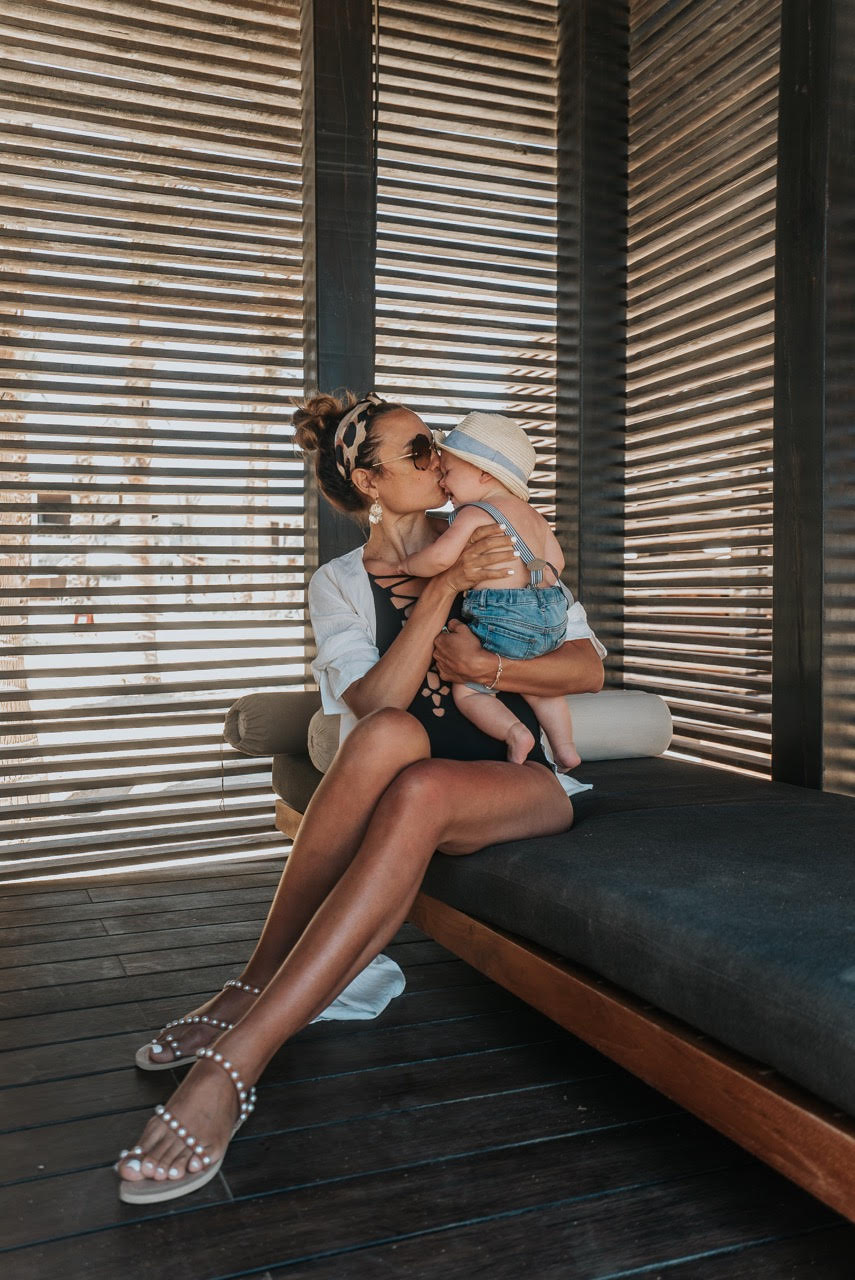 straw hat // his suspenders // my sunnies // my sandals (only $35!)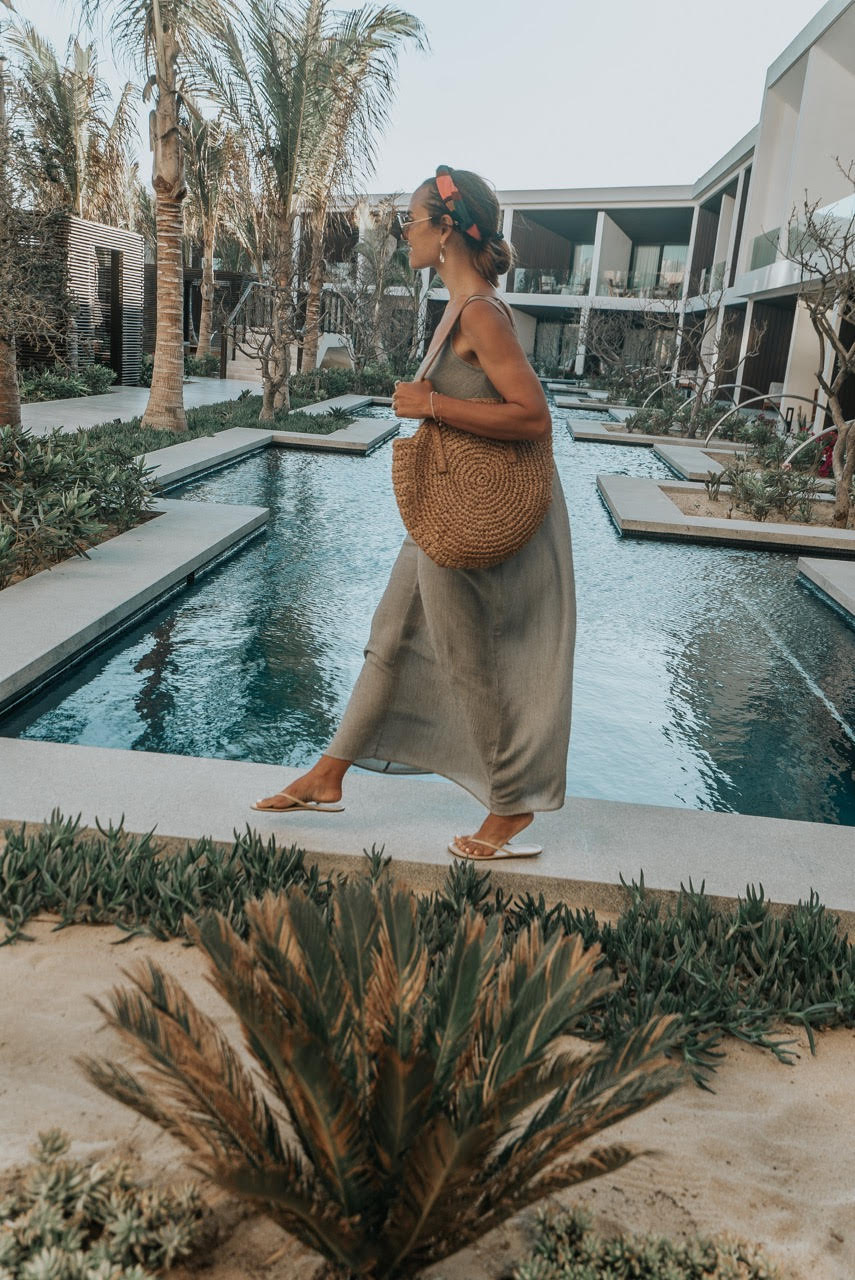 Funny how whenever the flight attendants see us board a plane their first comment is, "Are these all your kids…. That's a lot of work!" Well, it's true, traveling with 5 kids under 11 is no walk in the park, but traveling is worth every bit of hassle. I'm thankful for the travel opportunities we have had this past year and what better way to close out the school year with a trip to Mexico on the Baja Peninsula. We put all those Spanish classes to practice! Kind of.
We flew to San Cabos San Lucas for a 5 night stay at the brand new Nobu Hotel. Nobu is a chic celebrity sushi restaurant in LA (one of the owners is Robert De Niro). They are now opening resorts all over the world so you can enjoy the fine Japanese cuisine and style all over the world. The Nobu Hotel Cabo San Lucas is located 45 minutes from the SJC airport. You can book an airport transfer through the resort as we did.
You will be in awe of the experience as you drive up to the front lobby. The architecture is sleek and sophisticated as well as the service. Upon arrival, the staff warmly greeted us with moist towels to freshen our faces from, juice boxes for the kids and a ginger cocktail for Reid and I. Exactly what we needed to decompress after the stress of flying.
The resort opened in April 2019 and designed to immerse Japanese design with Mexican hospitality. Ocean views and Zen gardens are everywhere. The property includes three pools, many hot tubs, private cabanas and a swim up bar. The Cabanas have private bathrooms and showers and was a great place for the kids to nap in the shade. It was like an extension of our hotel room. Reserve your complimentary Cabana with your personal butler upon arrival.
For our family of 7, hotel rooms that accommodate all of us are rare. Fortunately, Nobu offers a variety of suites. We stayed in the Zen Suite with an adjoining room. We had a living room, eating area, king size bed with incredible bathroom and another adjoining queen bed room for the kids. All rooms have darkening drapes so the kids always slept till 7:30am which made for nice quiet mornings. Comment below on this bathroom dream!
We spent every day at the pool. The resort is beach front but the ocean is not swimmable. You can hear the power of the waves crashing throughout the day. Besides the pool, the kids loved going to the Kids Club. They did face painting, movie nights, crafts and games for the kids from 7am – 10pm. You drop your kids off and pick them up whenever you want. Can you say date night? Even better….ocean view sunset date night at Nobu!
The resort offers fine dining at Nobu and Malibu Farms. Feels like we are home in Los Angeles! The food was fresh and delicious. We recommend getting an all-inclusive package offered on Nobu website upon making your reservations.
Also keep this on the DL, but the fitness center provides iced chlorophyll water that we loved. I won't lie, it is the best and most refreshing beverage after a day in the sun. Also a favorite was the dark chocolate they left at turndown service. I would call for turndown service just to feed my chocolate addiction. All in all, a great family getaway. Next time, we will explore the town!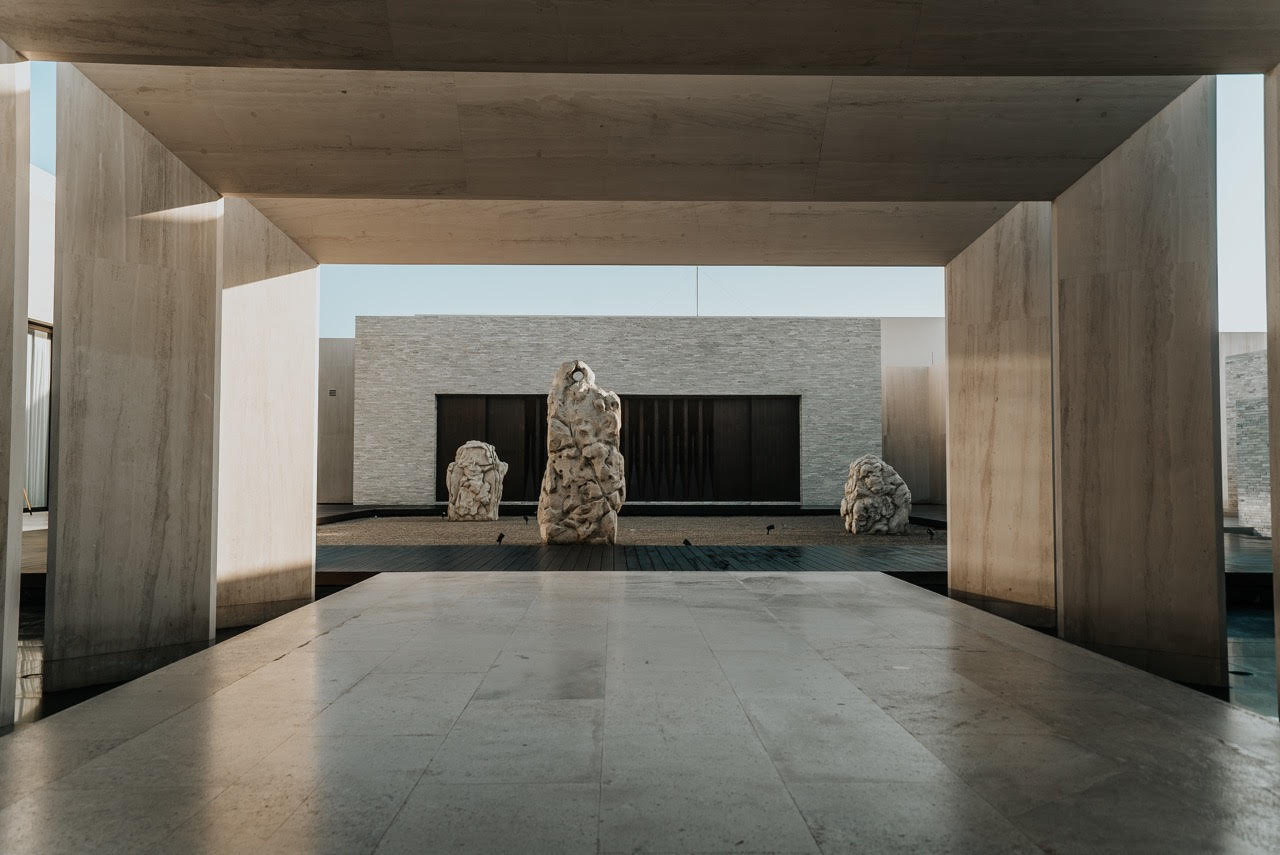 Tip#1: If you're flying with children, check the stroller at the gate.
Tip #2: Bring instant oatmeal packets. My kids wake up at the crack of dawn on vacation and I'm not taking them to breakfast at 5am!
Tip #3 Buy your girls shorts in the boys section. You get 3 more inches, and they have good washes and distressing.
Tip #4 Lower your expectations. Or let go of any you may have. Like parenting at home, some days are totally unpredictable. Go with the flow and you'll enjoy your vacation more.
Tip#5 If you're traveling with an infant (Levi is 8 mos old) nurse him/her at take off and landing to alleviate any ear pain or pressure. If your baby is older, bring something to chew on. I bought him a play iphone but he really just loved the chew beads and melt in your mouth snacks.
Tip #6: Don't forget your face mask for the flight. Even if I don't have time (holding a baby the whole time) I will apply a face mask on my neck for refreshment. I also bring my NuFace mini and do a mini eye lift.T

Tip #7: The sun is stronger than you know. Pack sun hats and sunscreen. I use Unseen sunscreen as a makeup primer so I NEVER forget to put it on.