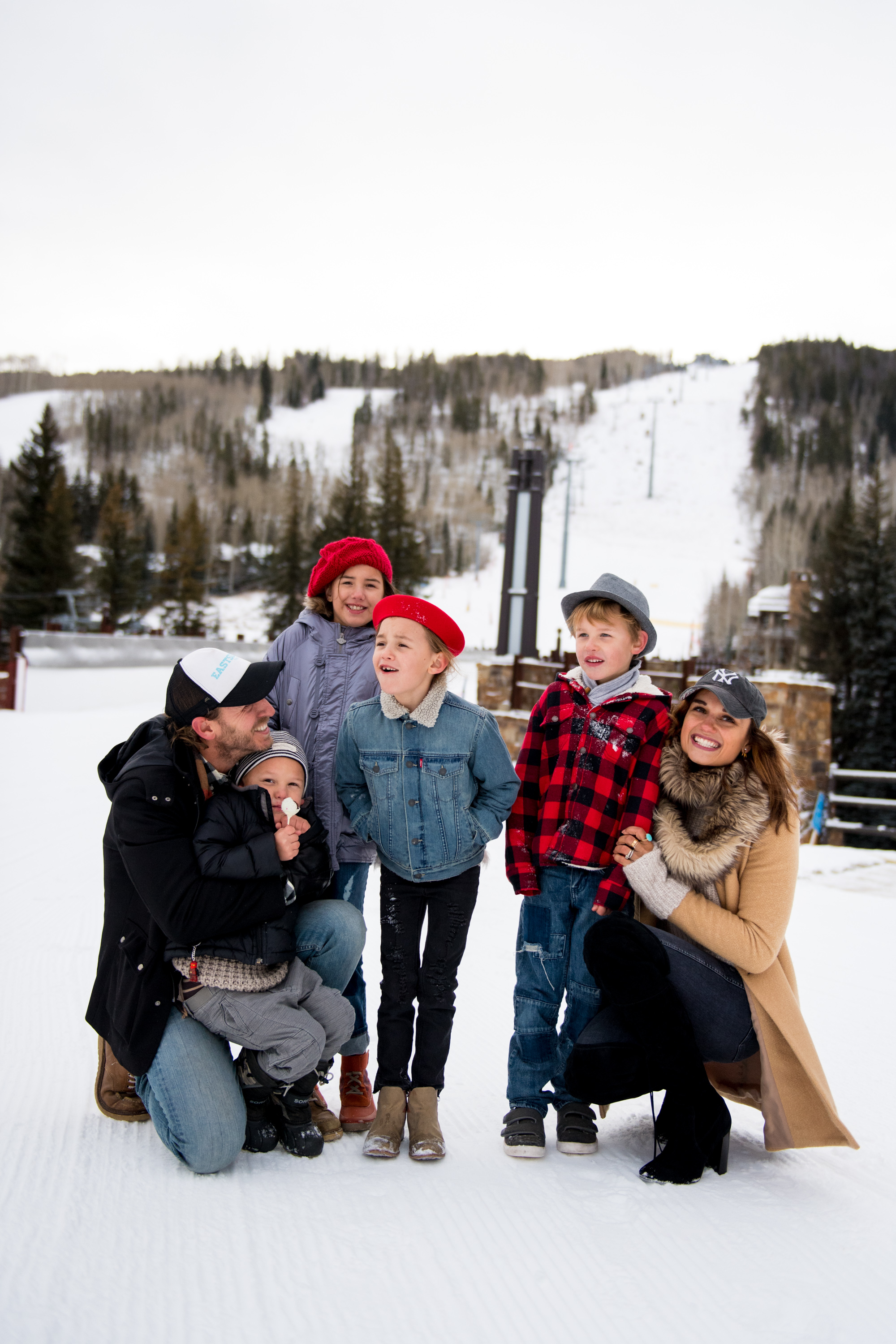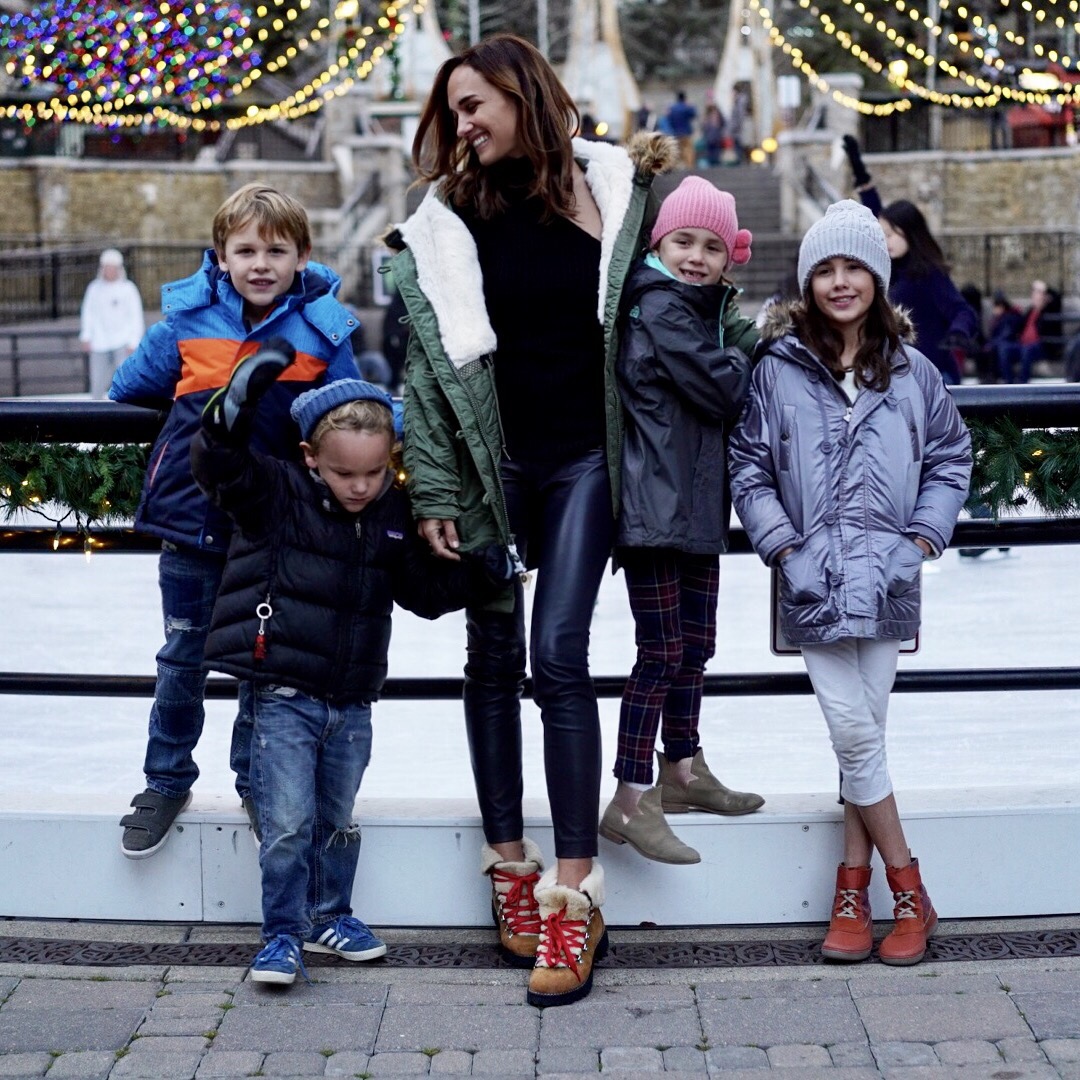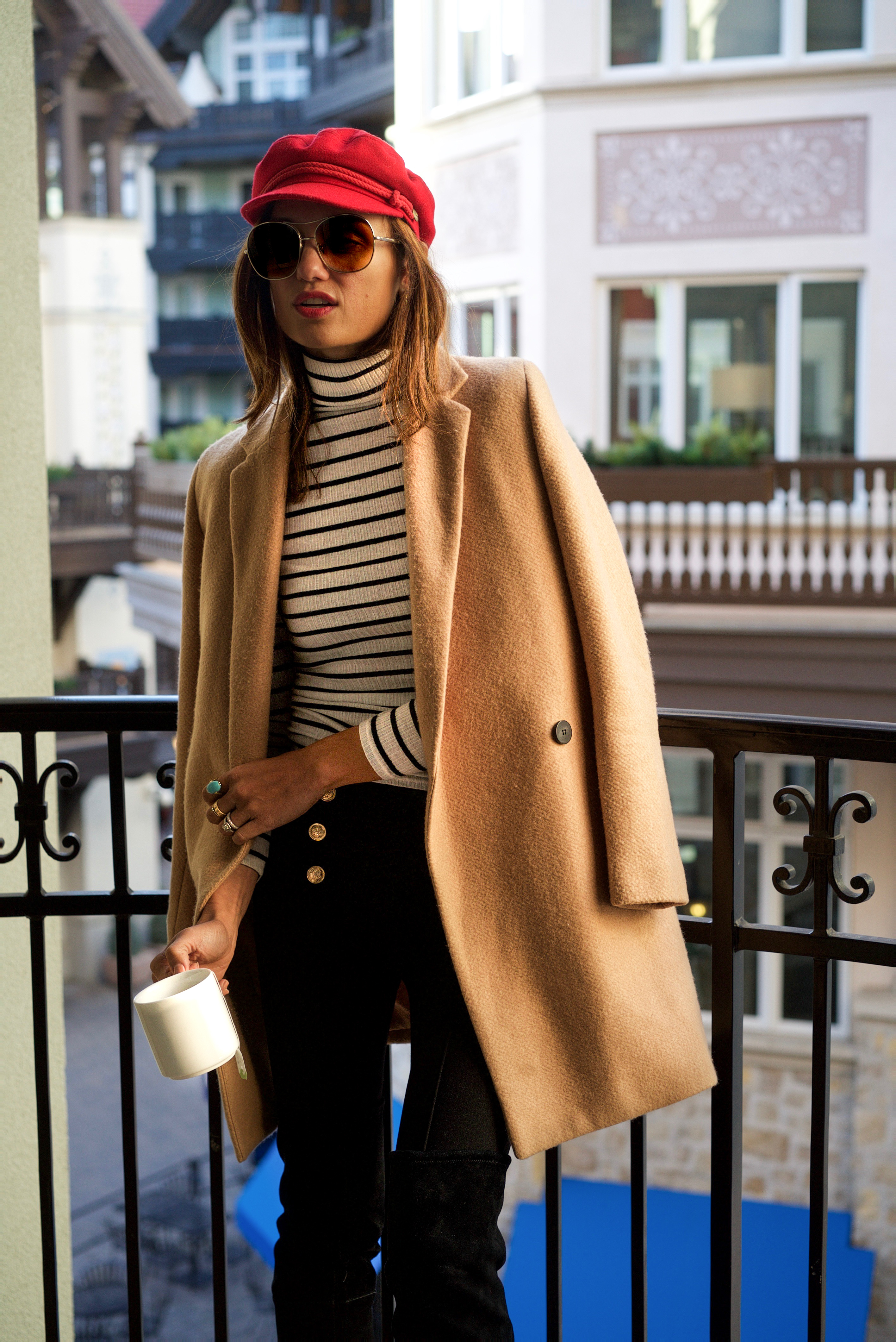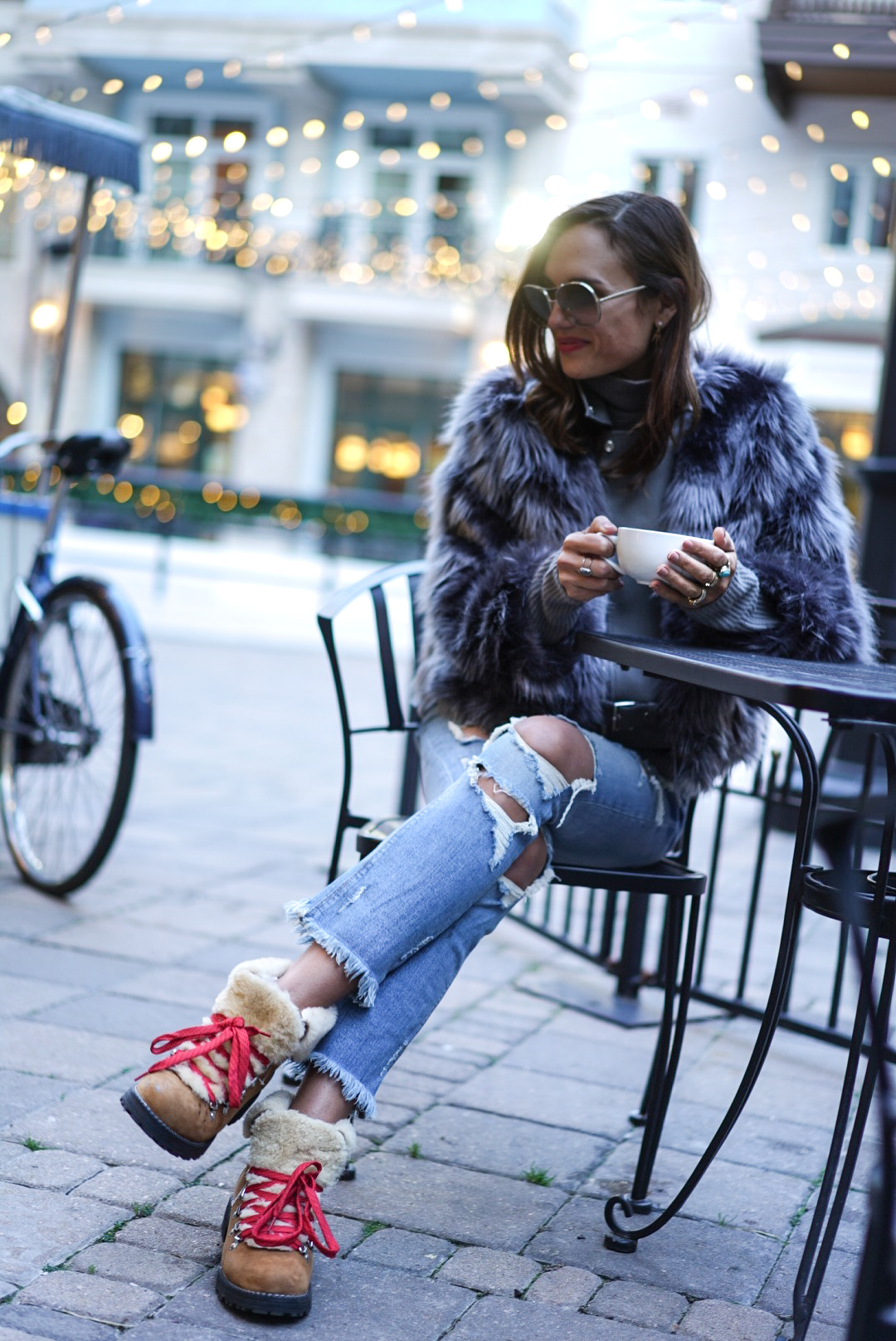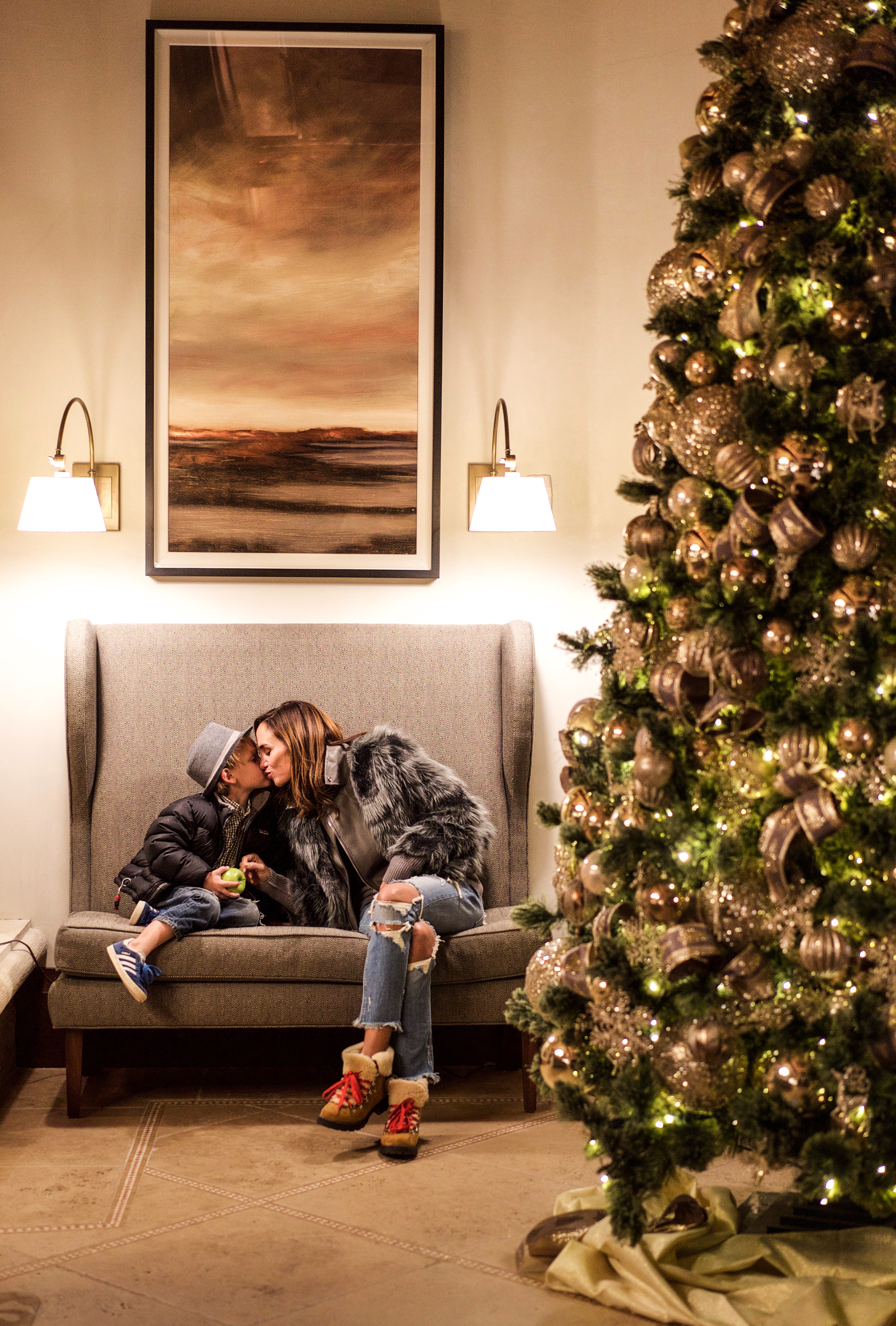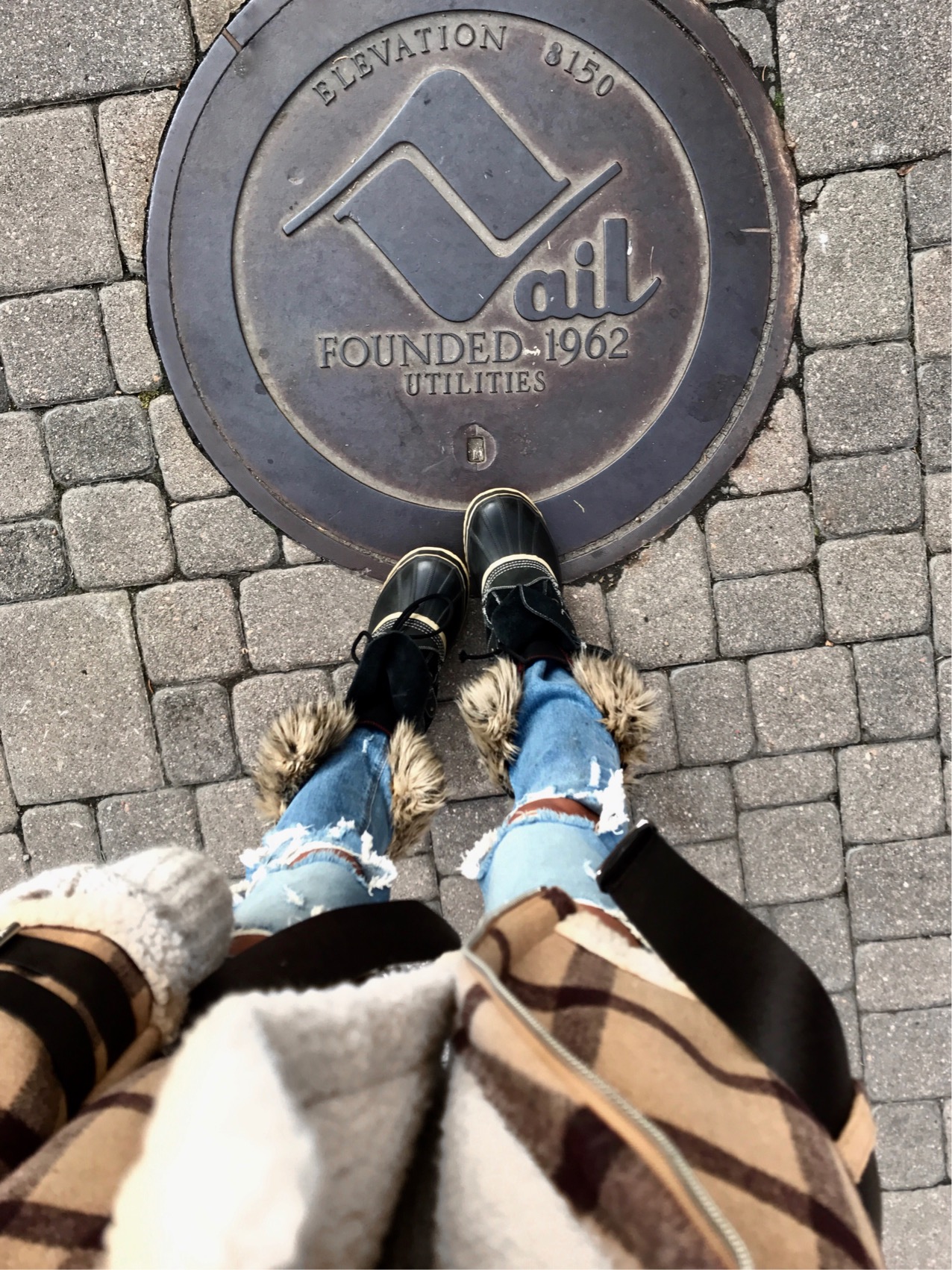 Camel Coat Outfit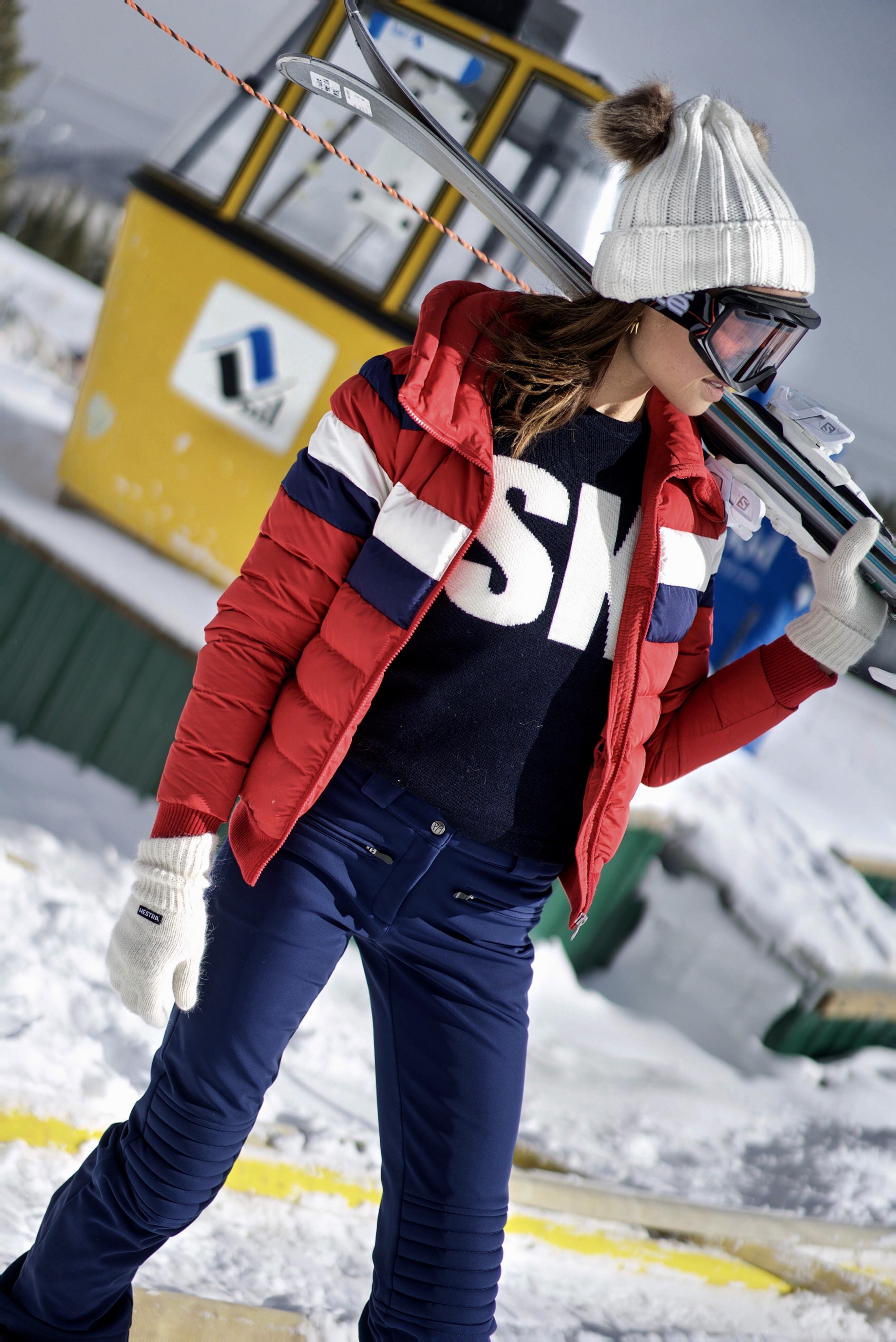 Ski Jacket // Ski Pants //

The Arrabelle at Vail Mountain
Perched up on top of the breathtaking Rockies – a mere 8,022 feet above sea level, is the European inspired town of Vail, CO. I cannot tell you how excited we were to finally go here! Not to mention as a family. This summer, we stopped in Vail for two days on our way to Chicago. Read more here. We rode the gondola and marveled at the streams, the warm sun, chilly nights, and most of all, GORGEOUS VIEWS. Family vacations, as many moms know, are not all relaxing all the time, so we were super excited when Reid's parents agreed to join us in Vail for a couple of days. A girl needs a couple date nights out with hubby, right? I also got a little spa day, more on that below.
Which do you prefer?  Skiing or beach.  As always…I'll welcome one of each per year, if I can.  All in the name of balance, right?  Now that we live in a warm climate, I don't mind a week in snowy cabin.  The family was fortunate enough to partner with Vail Resorts as the ski season was just getting kicked off this last week.  The beauty of going skiing as a young family is that you are investing in their skills so when they are teenagers, they'll be racing you down the black diamonds…if that's your thing.  Or, sipping hot chocolate with you in the lodge.
Reserved Ski lessons
For a large family, you can book a private group lesson for less than 4 kids ½ day ski school.  Here's our lesson learned.  Skiers and snowboards don't mix.  The boys chose to snowboard and the girls skied.  I booked Ski lessons for everyone.  The Vail Ski School was super accommodating.  They arranged for a group ½ day lesson for the boys at a little extra cost.  The girls kept with the private lesson I had originally booked.  While the kids were in their lessons, Reid and I skied together which ended up being on the same bunny slope as the kids.  So we all got to see each other the first day.  And woahhhh… did my heart melt seeing my mini snowboarders figuring things out!  It was the cutest thing I have ever seen.  Seriously.  Worth every penny.  The boys though switched to skiing the rest of the trip, so Reid and I spent a day teaching them skiing.  Fortunately, they picked it up pretty fast.  Can we say Pizza?  I grew up calling it Snowplow?  What did you call it?
Booked a spa treatment
My hubby surprised me with a spa treatment at the Arrabelle Spa.  With the winter dryness setting in, airplane hair, wind burn, I needed major facial reconstruction.  I had a 50 minute glow facial.  It was…..
Yes.  That good.
I loved the exfoliation, steam, hot towels and how tight my skin felt afterwards. I learned a lot too! The aesthetician told me silk pillows are worth the buy both for your hair and skin, go easy on chemical peels, and every night you go to bed with make-up on, ages you 7 days. Ouch! Good to know. Bonus, I was given lemon sorbet after the procedure and a welcome to come back to the spa anytime to use the spa's hot tub, sauna and steam room as we were hotel guests. Which of course Reid and I did that night. 
Meal Planning
Planning a day on the slopes can be overwhelming.  Especially for a larger family.  We tried to ease some stress by packing a backpack of crackers, gummies and water.  It did help some hangry moments.  Nobody really wanted to stop skiing, so a quick snack hit the spot.  Plus, the lifts lines we the best during the lunch hour!
Spending time on the slopes will be memorable now and years to come.  We are now one of those skiing families that I always dreamed of being.
Thank you Vail Mountain/Vail Tourism for a wonderful trip our family will never forget!