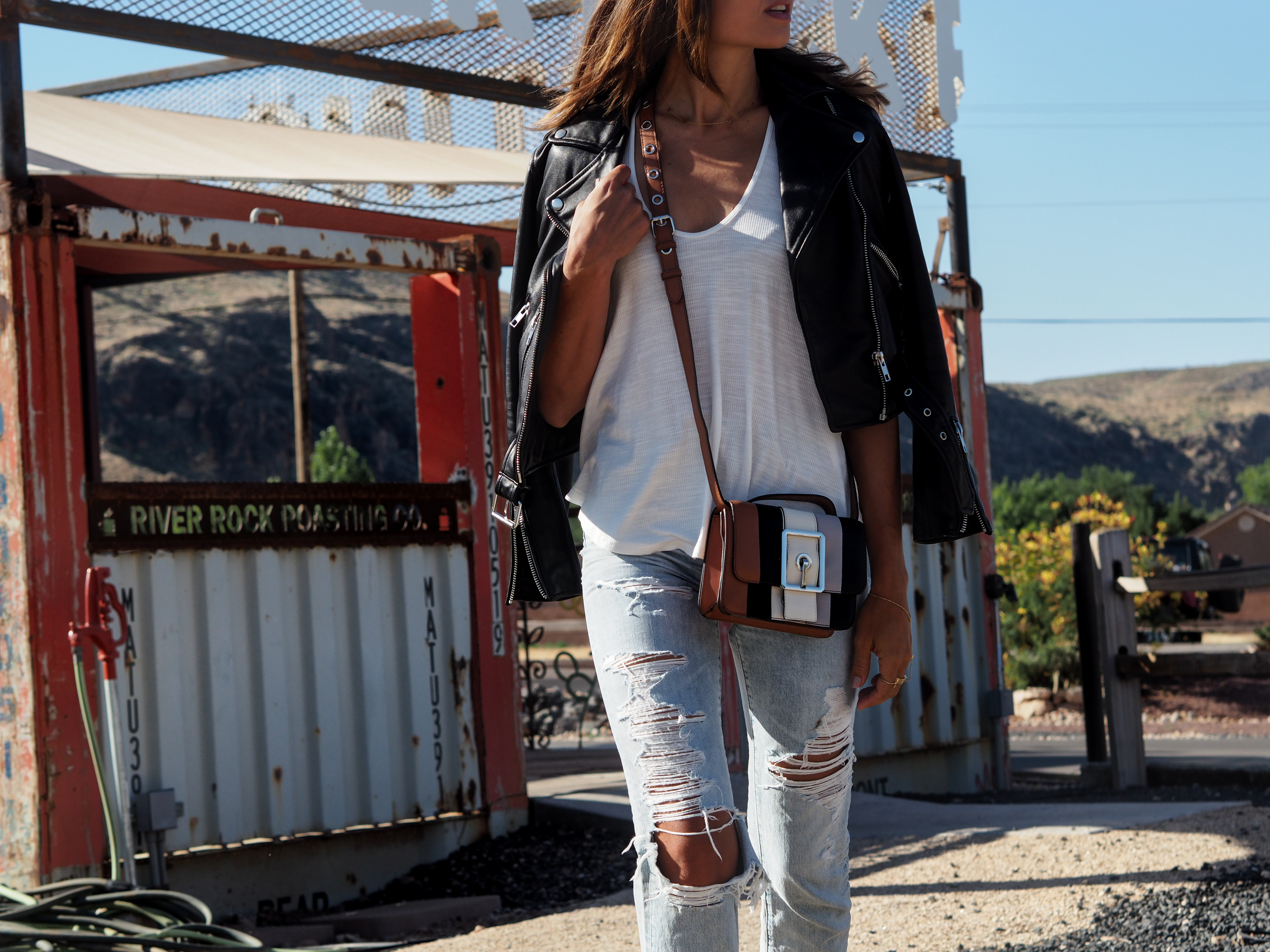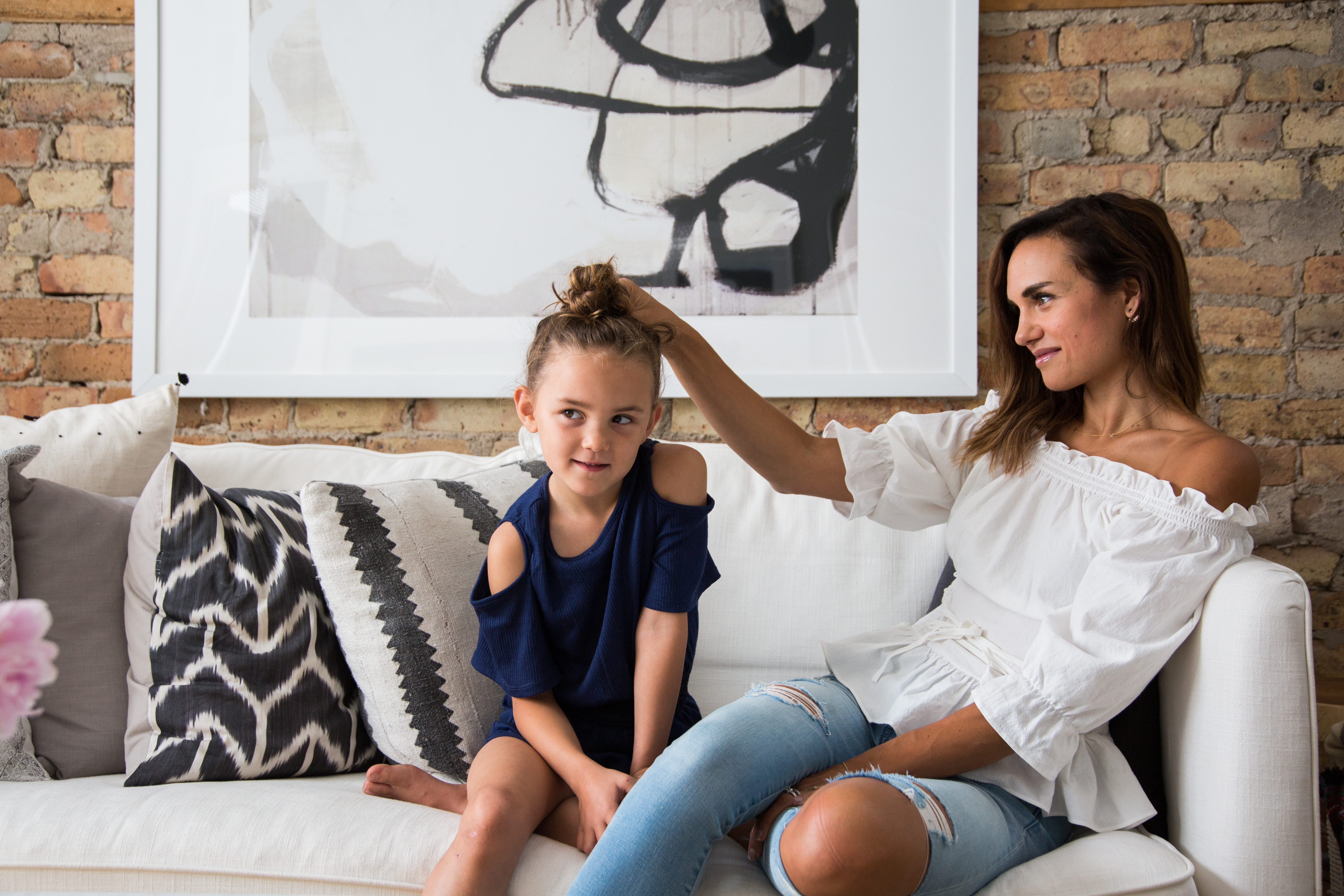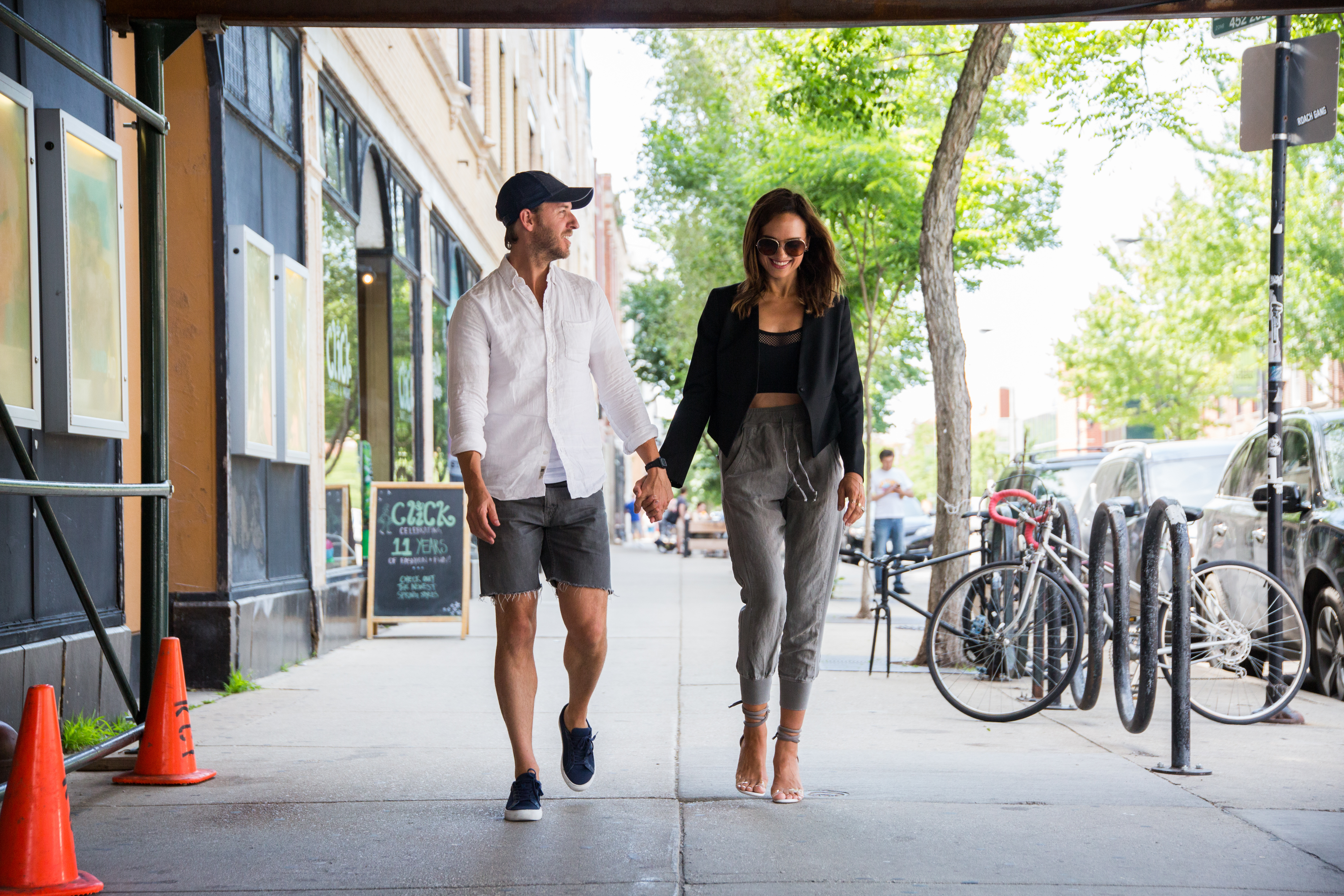 phoebe distressed AG JEANS :: jacket LINEA PELLE :: tank LUSH similar :: heels Coconuts by MATISSE :: bag REBECCA MINKOFF ::

We set out on a sunny Friday morning which happened to also be National Donut day, for the city of Chicago. We allotted 4 days of travel via a large 2017 Suburban thanks to Budget, that we picked up the night before, along with donuts. The vehicle was perfect for our long journey of 2700 miles with stops in La Verkin, Utah, Vail, CO, Omaha, NE, Cedar Rapids, IA, and finally Chicago, IL. While as a party of six, as you can imagine there was a lot of "are we there yet?" and when can we dig into the candy kinds of questions. Beyond that, there was a lot of eye spying games and ooh's and ahh's once we got to Utah and were in awe of the rocks and mountains. It was great to be able to stop when we saw a scenic overlook or an old gas station or whatever of interest. I remember driving with Reid when we were dating from Chicago to Omaha and barely stopping once. Now, with children, they force you to stay flexible, go with the flow and savor this time that I hope they never forget. While we LOVED the long car trip, we all agreed flying home with American Airlines was the way to go. Four hours of flying versus four days, was a huge difference! Read on below for some travel tips answering some of my most asked questions.
Tips for Travel:
Where to Stay when visiting ZION NATIONAL PARK?
I got asked this a ton when we drove through Zion National Park. Stay in Springdale if you want to catch the ZION national park hikes and trails right out your front door. Such an artsy and pedestrian friendly little town (La Quinta had a great pool ). We made the rookie mistake of staying in La Verkin instead of Springdale which is closer to the park and has a free bus service that takes you to the ZION entrance. Read more Here.
Bring protein snacks and water everywhere! The desert literally had zero watering holes nearby. Be prepared.
Get organized. We had all the kids clothes in Ziploc bags. Each bag contained 1 full outfit (shirt and shorts or dress) and 1 pair of socks and underwear.
Don't let kids pack their backpacks it sounds good but edit, edit! You'll thank me when you're on your second hike and they're complaining how heavy their backpack is.
Don't forget the baby wipes! I use them for everything from ice cream mustaches to cleaning the dashboard.
Make frequent stops at the scenic overlooks. The theme of your trip (if you're traveling as a family) is SLOW and SAVOR. Even though it seems counter intuitive and oh-so hard, don't rush what could be the most unforgettable memory. Truly.
girls romper Saks Fifth Avenue // girls white cold shoulder dress Target // girls maxi dress Target // my Jacket AG JEANS 
bedroom credits //
nightstands Urban Outfitters // linen sheets West Elm // clothing rack IKEA // grommet tee Nordstrom // ivory sofa Interior Define //jute rug West Elm