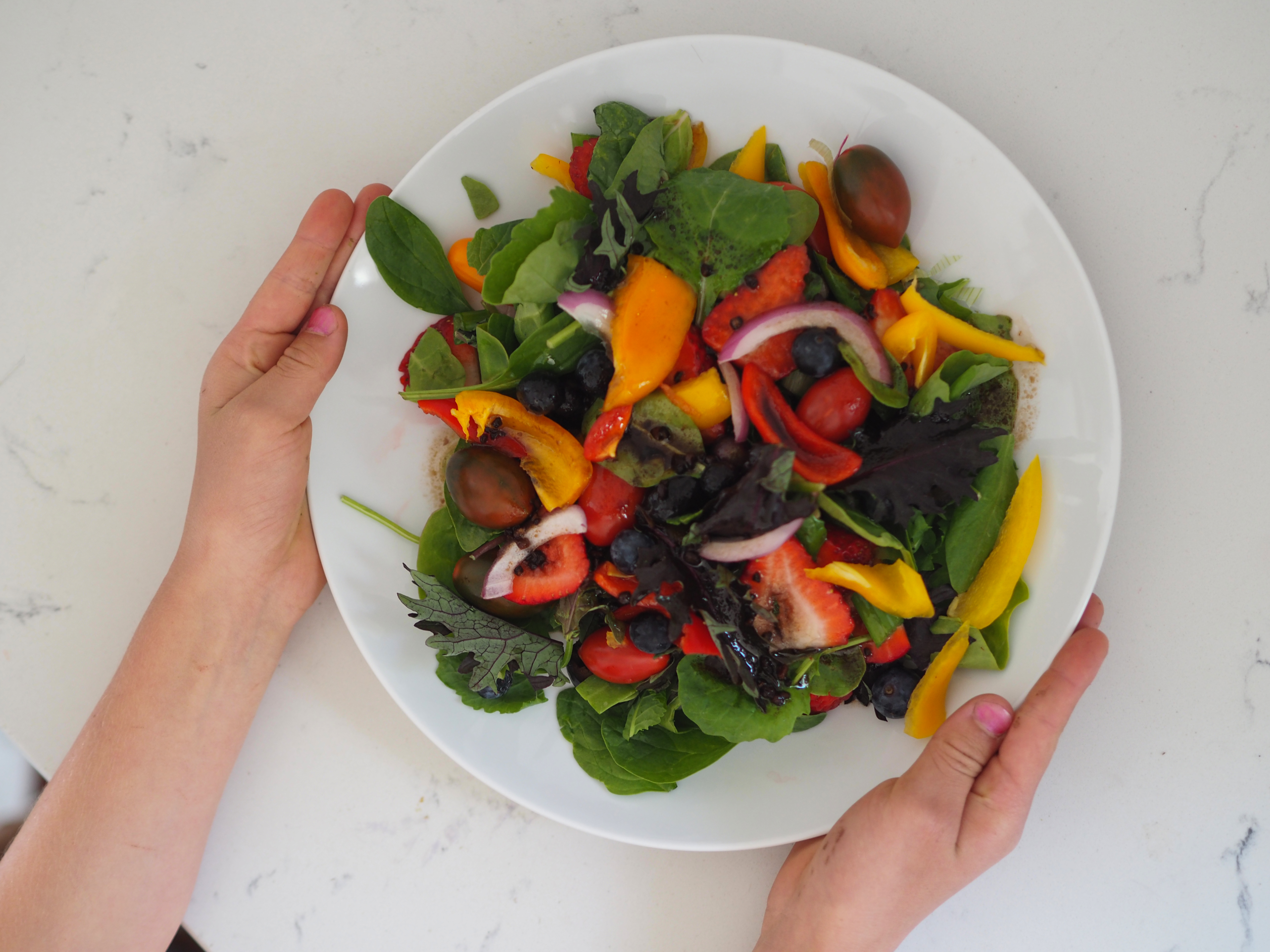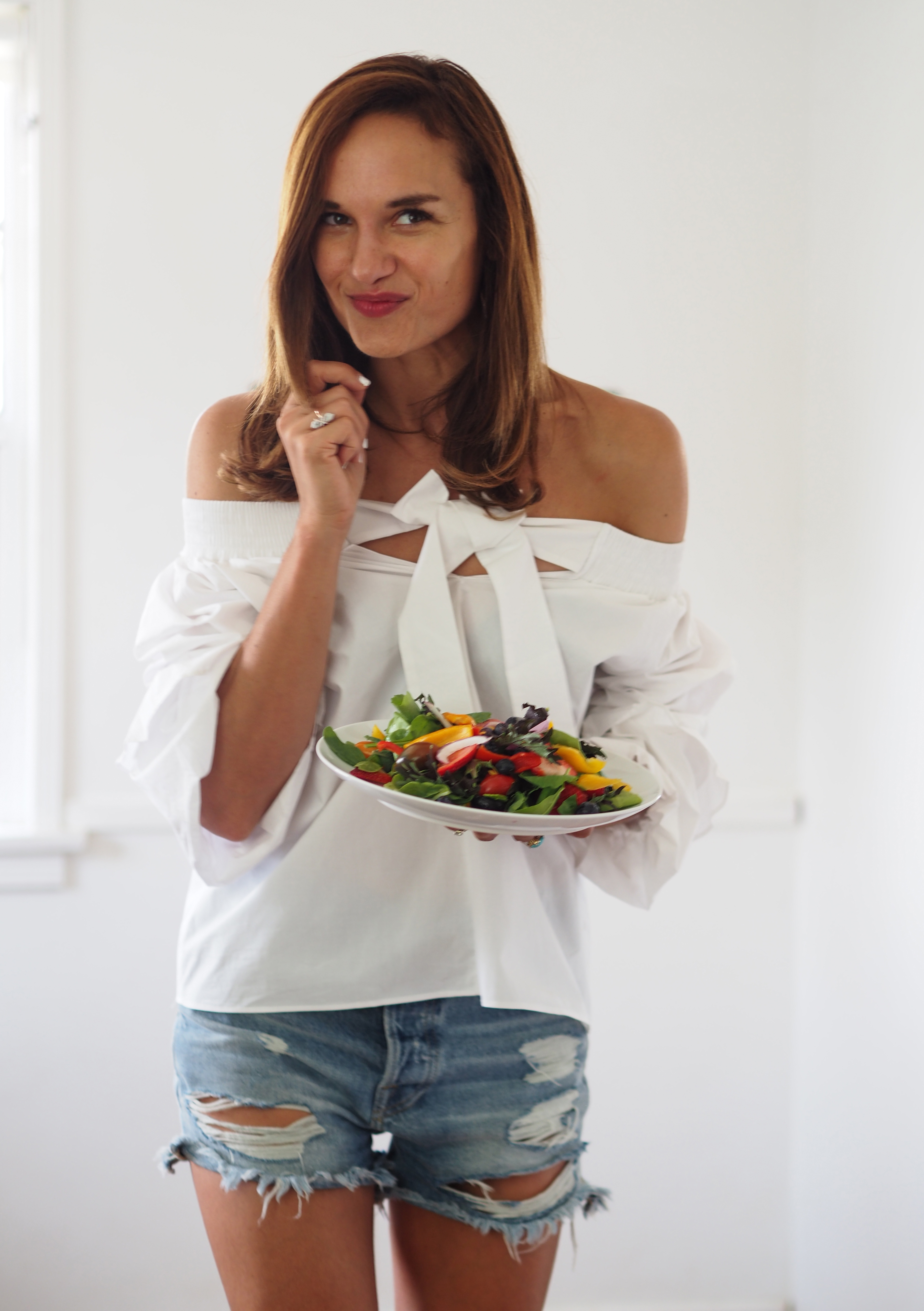 Top STORETS :: denim shorts FRAME :: Similar shorts for $32 :: dinner plates POTTERY BARN :: Salad Dressing Shaker ::  photo's by Tasha 

Balsamic Vinegrette, Oriental Dressing, and Mustard Vinegrette are some of my favorites to bring for summer picnics and lunch on the patio. My favorite type of lettuce is butter lettuce and I depending on what I have in the fridge, I usually add avocado, salted sunflower seeds, and black olives. What are your favorite salads? Scroll down for all my recipes!
Balsamic Vinegrette 
1 t minced garlic
3 T sugar or 1 T agave
3 T balsamic vinegar
1/3 cup canola oil or grapeseed oil
1 t salt
Instructions: mix, shake and chill before use.
Oriental Dressing
4 T sugar
1 t. salt
2 t. soy sauce
1/2 cup vegetable oil
6 T white vinegar
Combine in a lidded jar, and shake well.
Mustard Vinagrette from Bobby Flay
Zest and juice of 1 large lemon
2 tablespoons Dijon mustard
1 tablespoon chopped fresh tarragon
1 teaspoon clover honey
Kosher salt and freshly ground black pepper
1/2 cup olive oil or canola oil
whisk and enjoy!