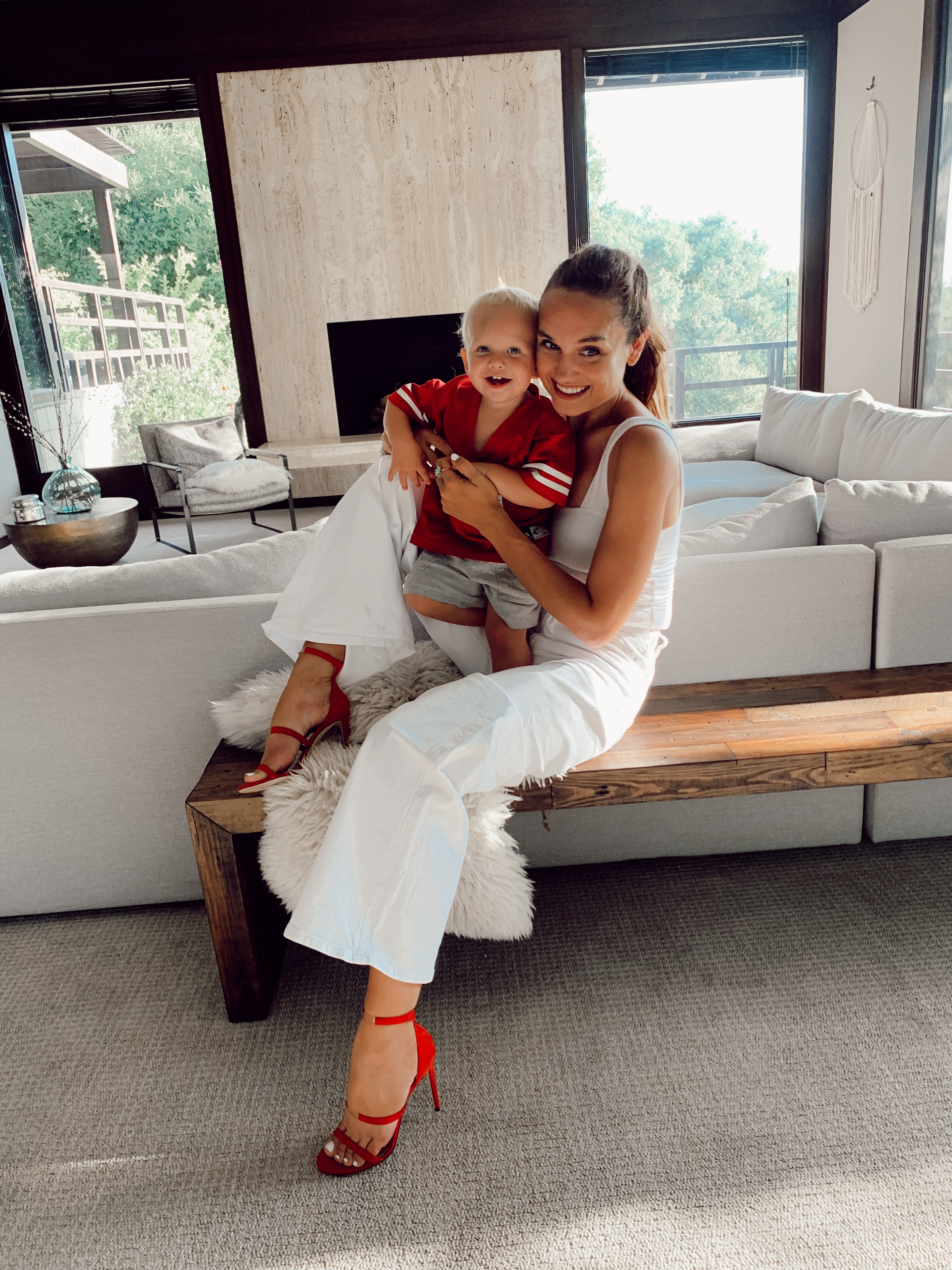 My full outfit:


Happy Thursday! I love these specific heels because the acrylic portion of the heel elongates the leg. There is science in shoe-making!
If you ever need a link, let me know! I'm here to help my readers. When I give you a link, it doesn't need to be specific. I receive a small commission even if you purchase anything from that company.
We have plans tomorrow and pool Saturday. This week has gone as fast as a snail pace so you betcha I can't wait for this weekend. What are you up to?
My shop page is open 24/7 and the LIKETOKNOW.IT app is updated 24/7.