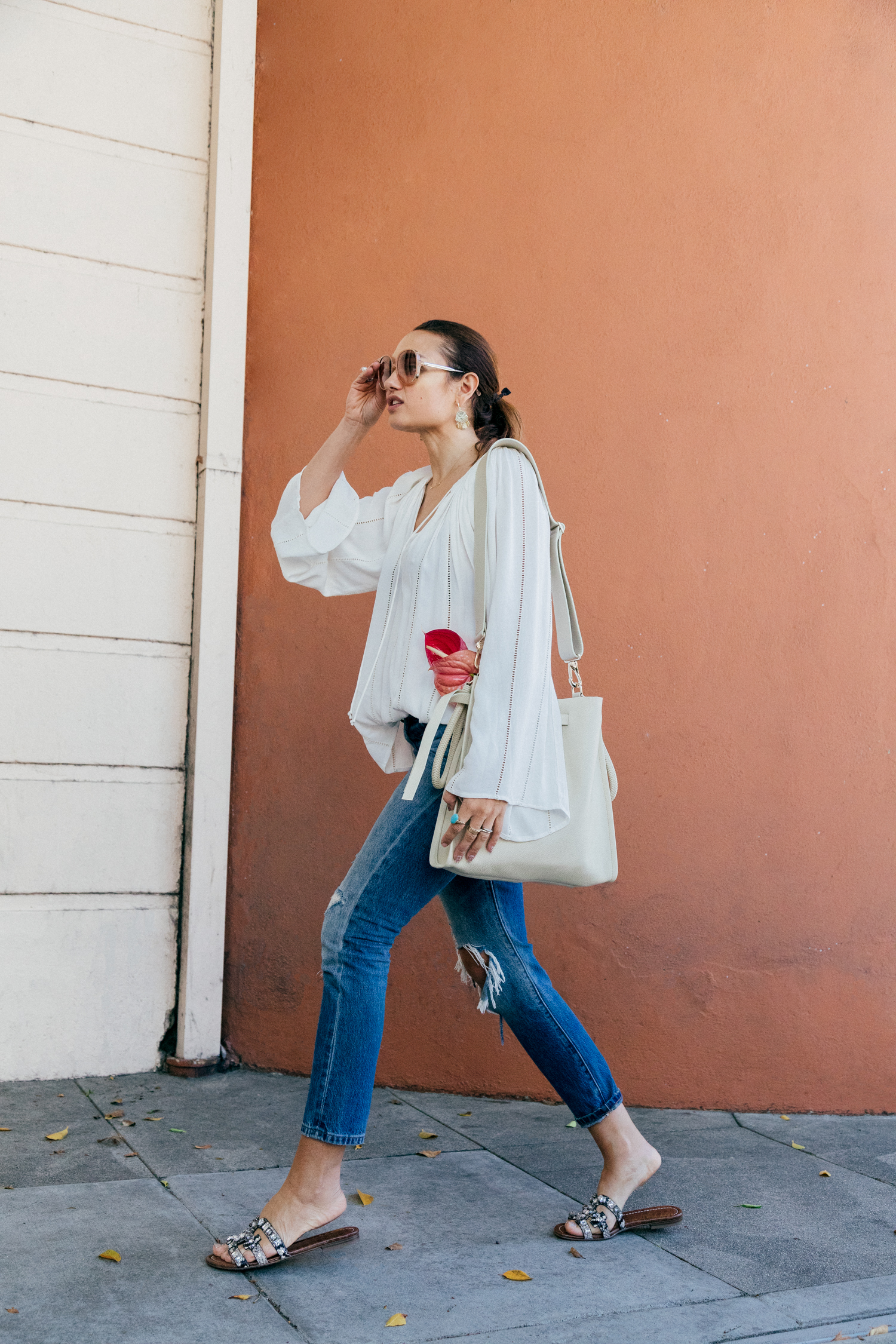 For me, a peasant top is a non-negotiable in a girl's wardrobe. A quality one is hard to find. I like it to be heavy, not too lightweight, a tie, eyelet detail is fun, and THE FIT MUST BE PERFECT. That is non-negotiable. Seem like an impossible task? Well apparently it is not. I found it in this Frame top that is currently on sale at Shopbop. Score!
peasant top // wedgie jeans (mine are a little more worn out) // sandals // sunnies (chloe) // bag c/o Tamara Mellon // earrings (embarrassing, but I wear these every day!) Similar Turquoise Ring and here

This new bag from Tamara Mellon, who originally founded Jimmy Choo, fits my water bottle, wipes, and feels like AMAZING nubby leather. The color here is bone, which I was totally on the fence about. I'll admit I'm a camel bag junkie and even tried on the camel and black colors. But you know which one won me over? BONE. Love the unusual color to my handbag collection. It can be worn three ways and deep enough to fit a laptop or chipotle burrito. Just kidding. It converts to a tote using the handles, cross body bag or shoulder bag. How cool is that?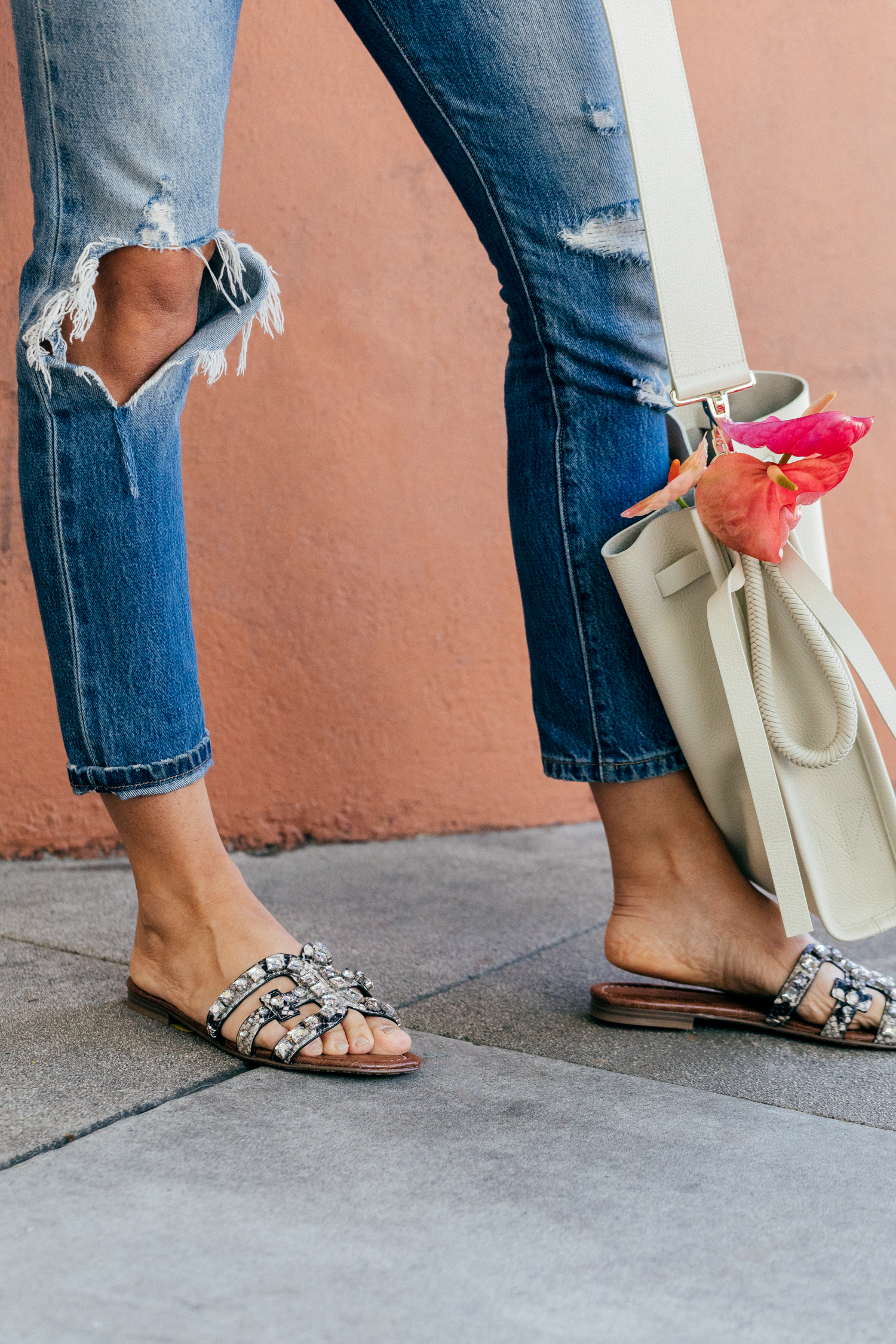 I have a new post on the blog today featuring the NUFACE SALE and SHOPBOP SALE, don't miss it! As always, my shop page is open 24/7 and as always, ask any questions! Here or at shalice@shalicenoel.com. I don't mind your "hey, where is that from," quick messages.
Happy two days before FRIDAY!