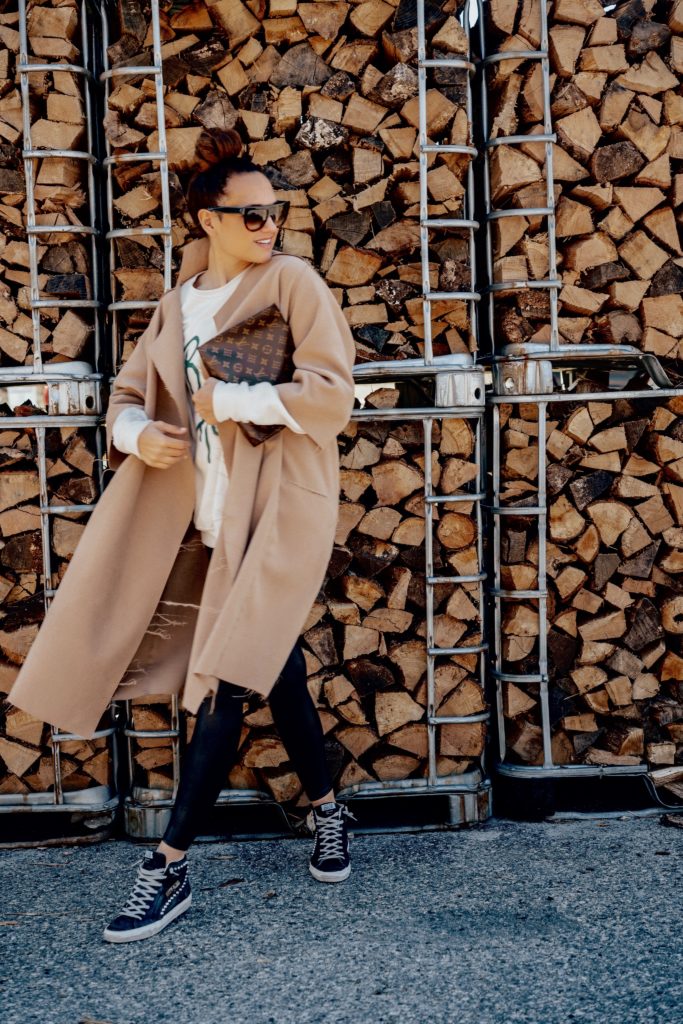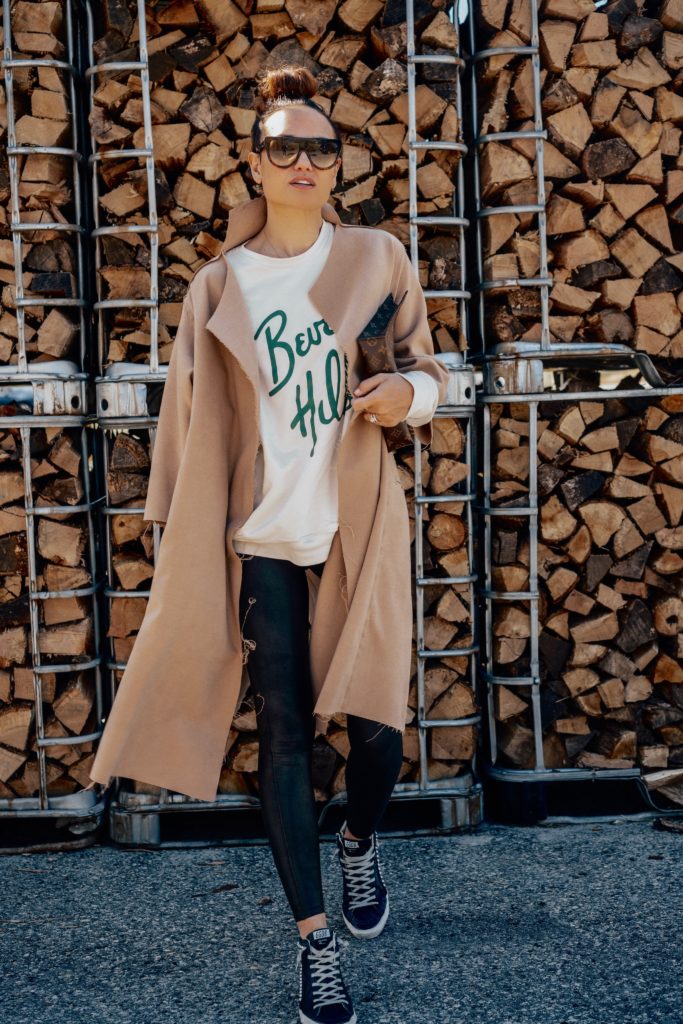 Spanx leggings in small // Beverly Hills Sweatshirt in medium // High tops // Camel coat //
It's no surprise, leggings are a girls best friend. You can look like you're fresh off hot yoga without leaving the carpool line. I love how these Spanx faux leather leggings suck you in like the lululemon wunder under leggings. I'm a fan. I also love the touch of faux leather. Did I mention that this is a VERY comfy outfit? Perfect post furniture shopping. We went to RH outlet and I had to hold Reid back from buying the whole store. We left with a modest receipt of $180, thanks to $60 a panel curtains. We ended with a veggie bowl at chipotle and a long ride home to discuss our need for curtain rods and what not. Don't forget to SUBSCRIBE to my newsletter, full of home inspiration!
How's your week going?