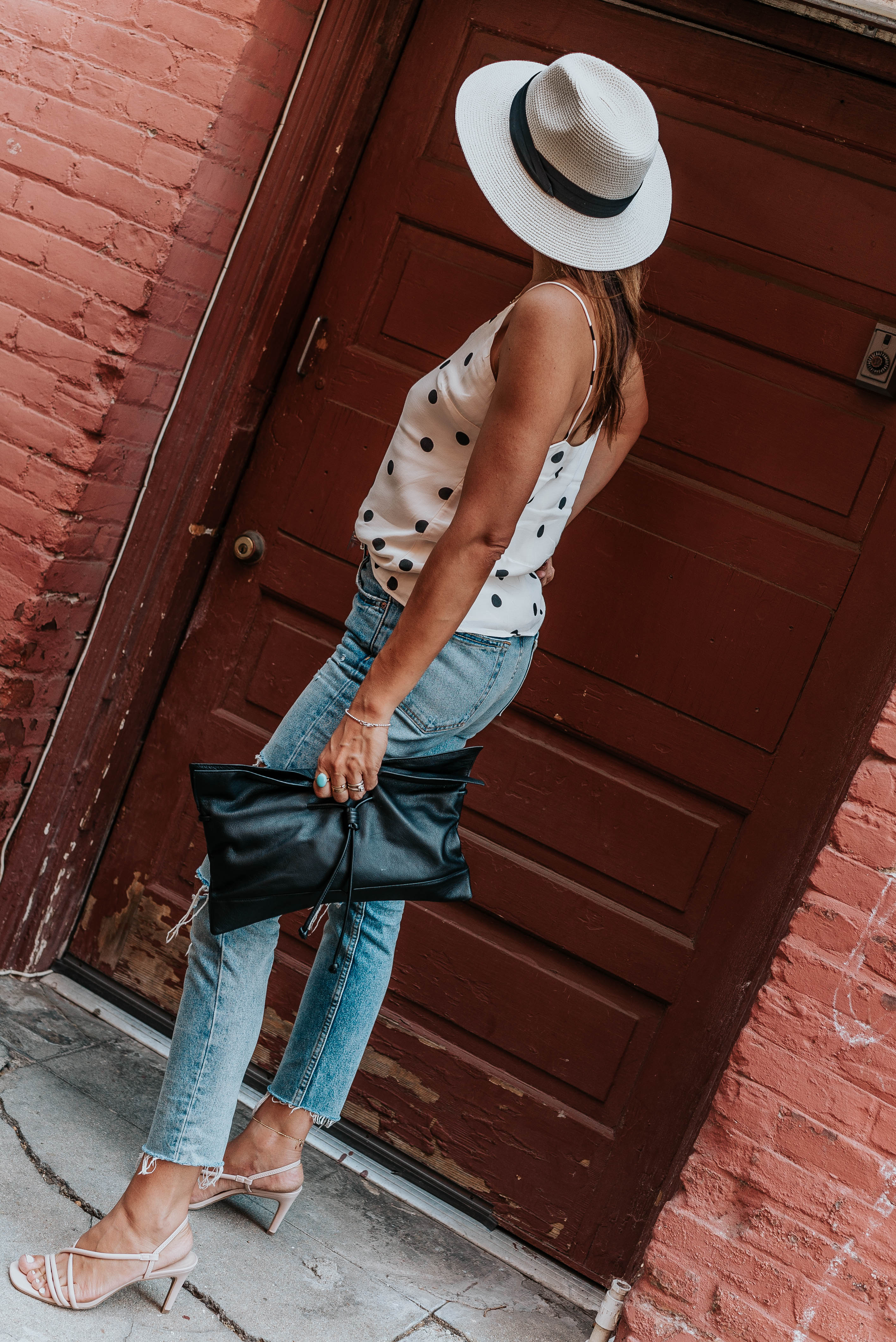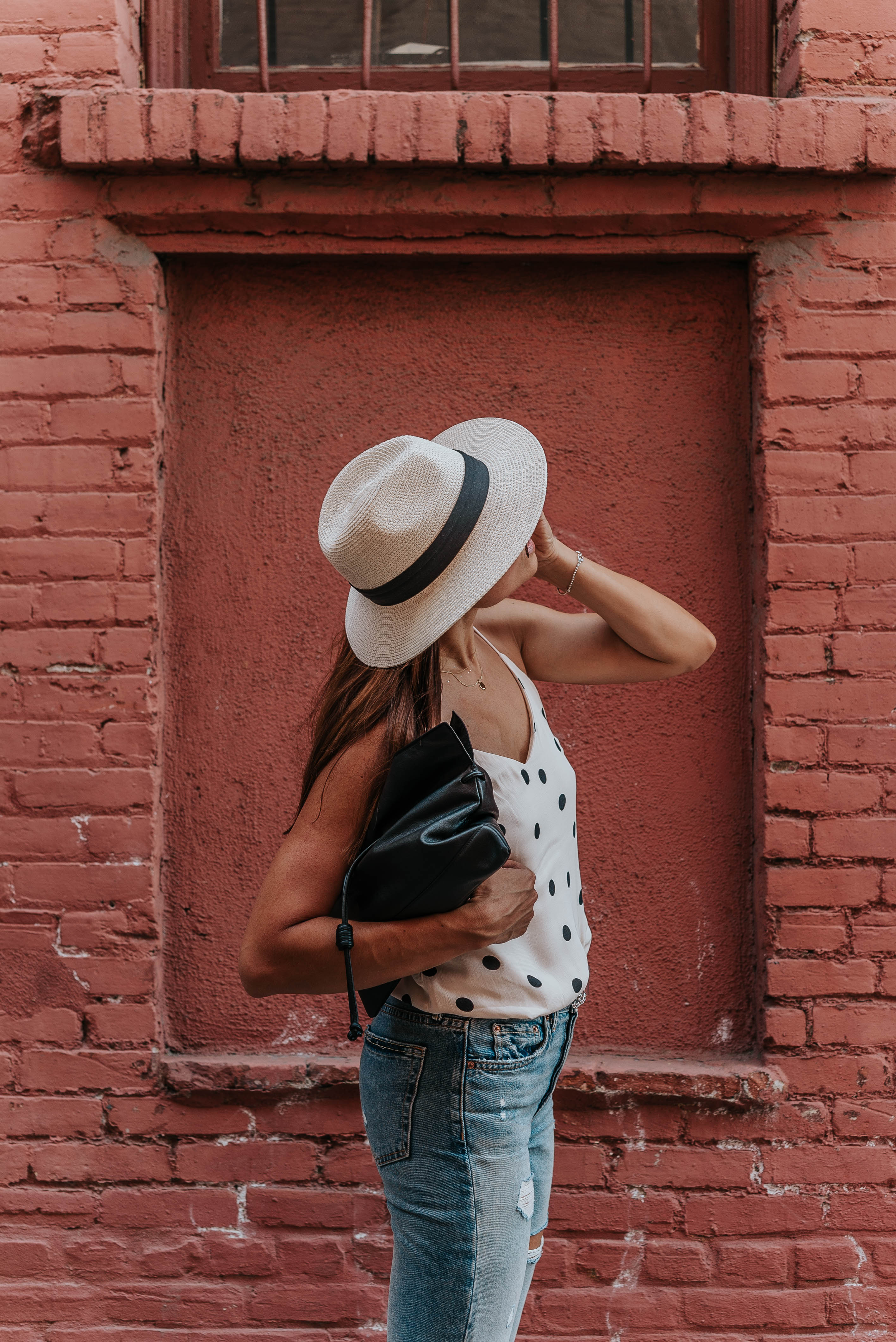 foldable hat and hat similar // polka dot camisole // jeans // sunglasses // heels (under $60!) // cute similar clutch
My in-laws are in town and date nights were the original plan. However, life had other plans. Levi got sick and won't let go of me, so goodbye freedom and yummy Italian food at Gales alone with Reid. Oh well, my mother-in law organized my kitchen cabinets so I can't complain too much. We got a raincheck for a date night at Gale's.
I found this polka dot camisole online on sale — love the print. It came with a skirt that I also ordered. However, it didn't look good on me. So I styled it with my old favorite denim, practical hat (in this 100 degree heat) and pink blush sandals.
Which is your favorite?