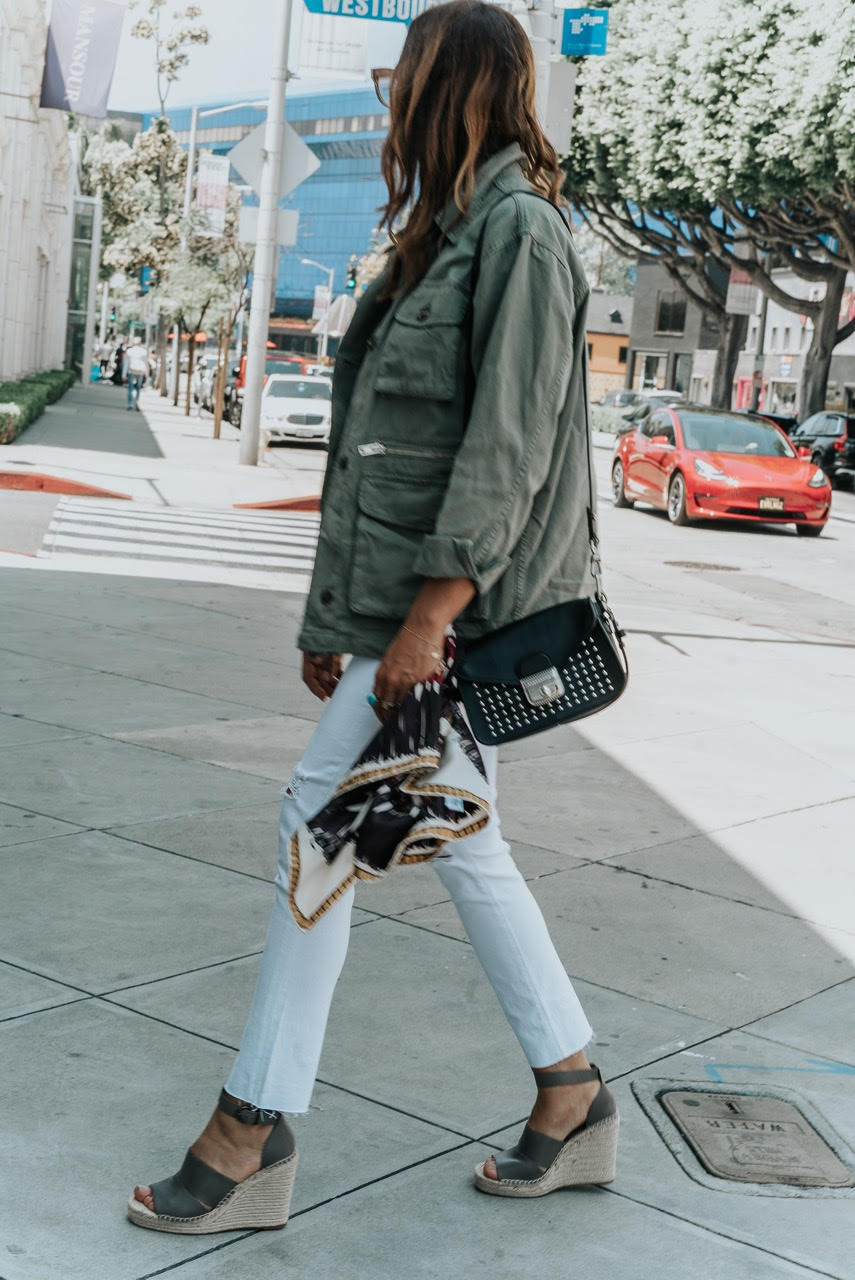 Outfit details: white jeans (I love the slight ankle flare!) // sandals in "gray leather"// graphic tee and similar // utility jacket (I sized up to a medium for an oversize look) // purse and similar // sunglasses similar

If you've ever walked into a Nordstrom shoe department, you already know what I'm talking about. Once you walk into the department, you are greeted right away. I love that about Nordstrom. Their customer service is always five star!
If I choose to purchase online, I usually get a couple sizes and style, try on what works and return what doesn't. Yay for free returns! For these particular wedges, I tried them on in store. A friendly store associate told me to try the 8.5 versus my usual size 9 since they do stretch and I had some room. I've already worn these espadrilles on two occasions and almost half a day on my feet and no blisters or sores to report. Now, that is saying a lot considering I'm holding a baby 75% of the time! Besides comfort, the price point is below $80, and a perfect spring shoe. The only con would be, I wish the shoe came in more colors and different heights. I chose the gray since the color was really flattering with my skin tone and versatile to be worn with spring whites and classic blacks. What's cool is that, at 4 1/4″ height and 1″ platform, you don't feel the height and it is incredibly flattering. Especially worn with dresses or jeans.
If you were hesitant, get this! When you buy Treasure & Bond, Nordstrom will donate 2.5% of net sales to organizations that work to empower youth. How cool is that? I love when a company gives back. Also, this sandal has 625 reviews, most of which say these are incredibly COMFORTABLE and they wished they purchased these earlier. I know because I read most of those comments. Convincing me to order the tan ones as well. What do you think?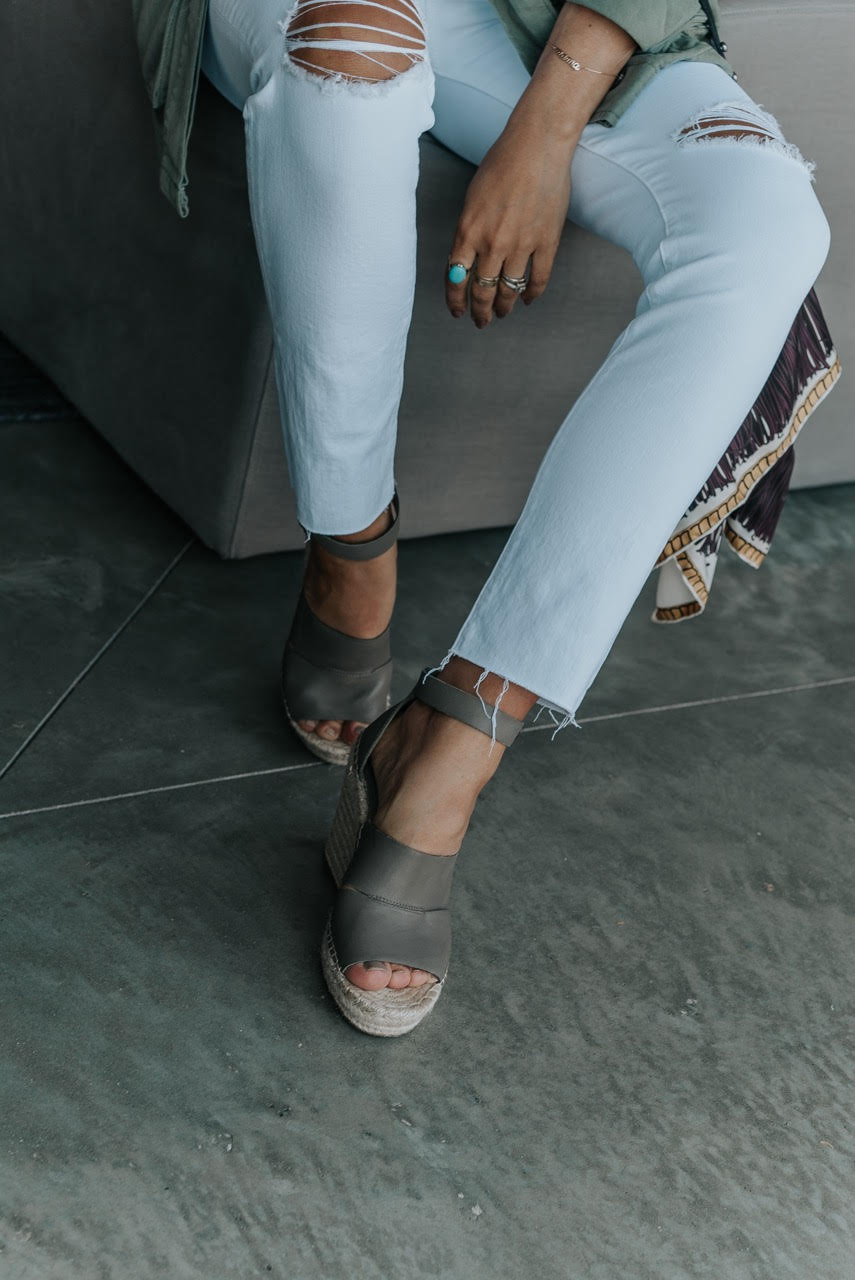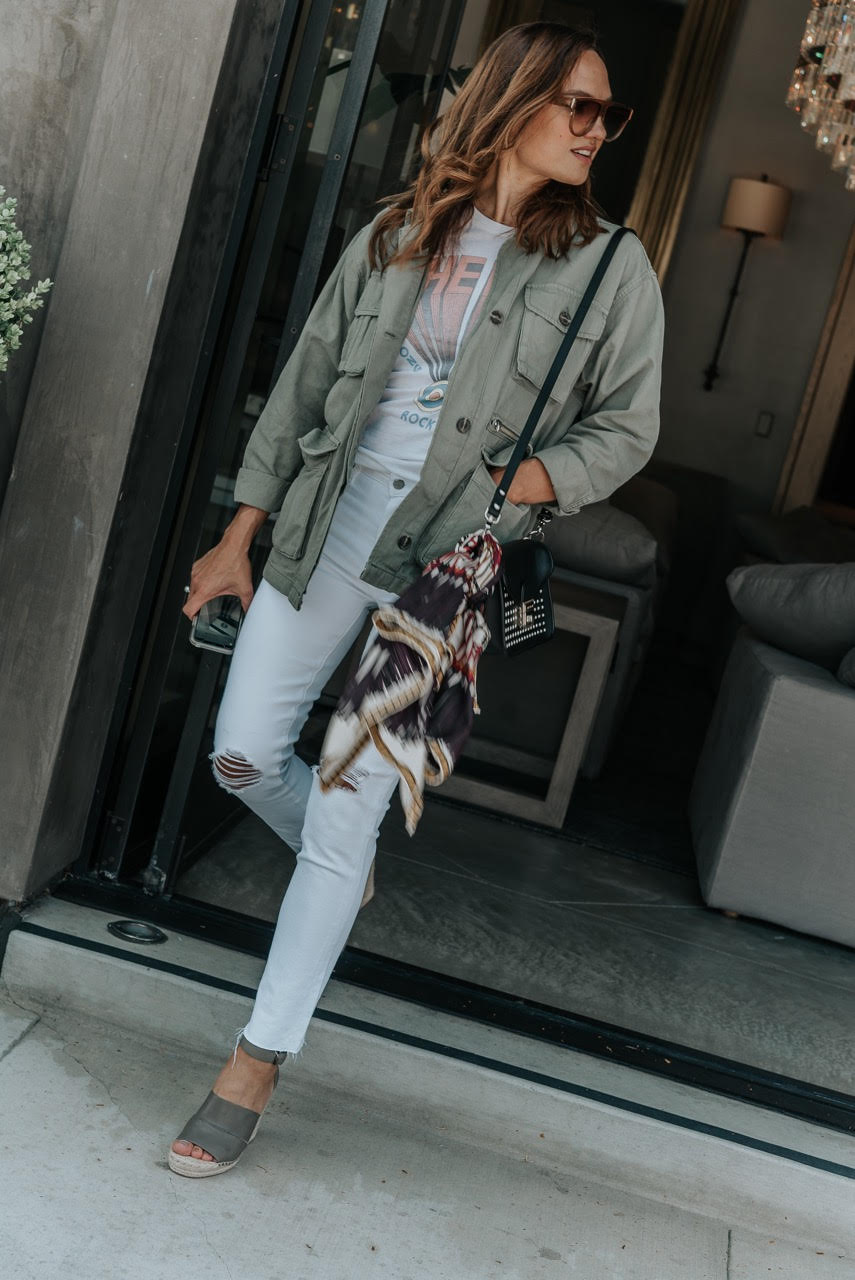 Recreate my outfit below:
Graphic tee

Utility Jacket

So many great sandals under $100

White jeans

Classic Bags

Thank you Nordstrom for sponsoring this post!