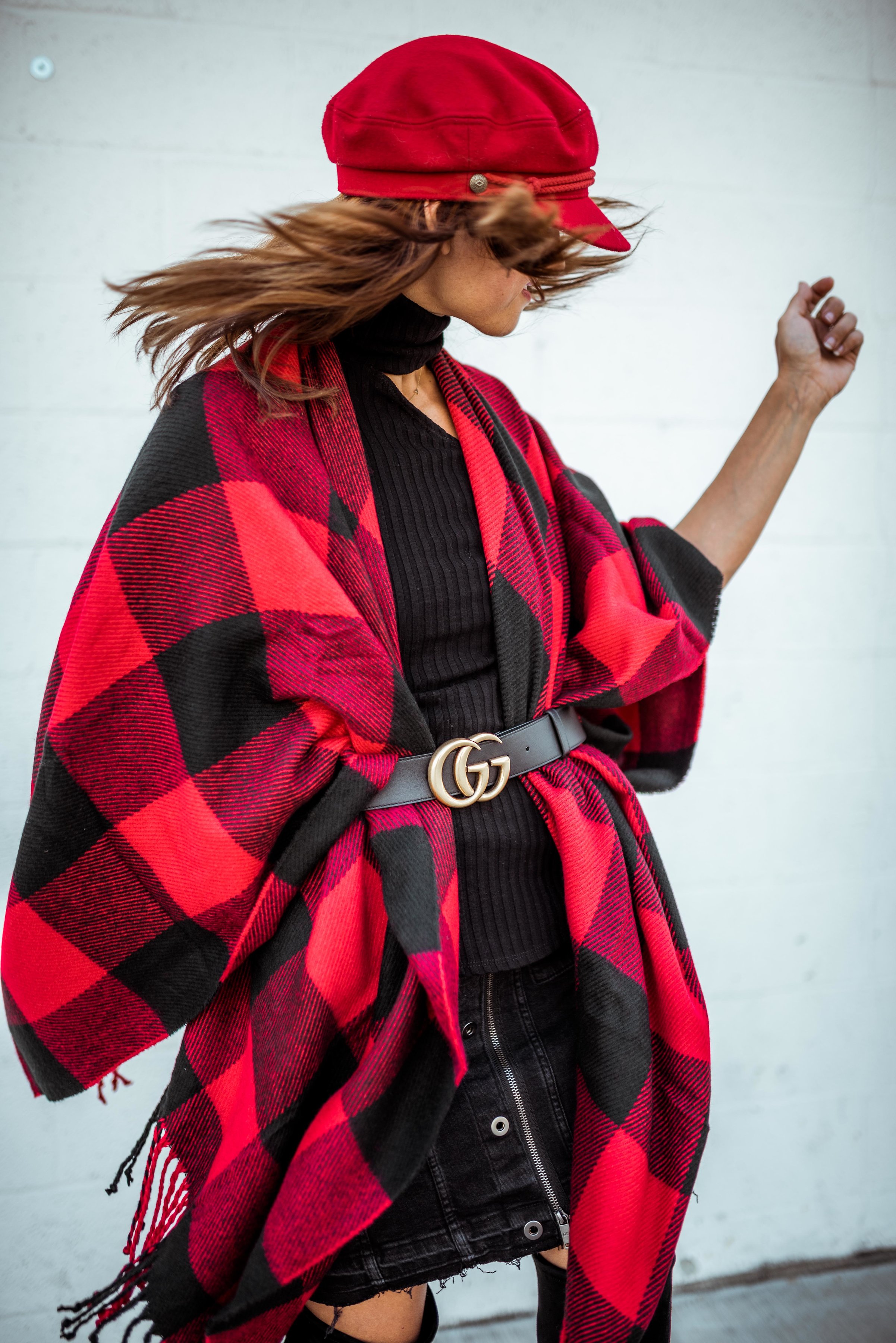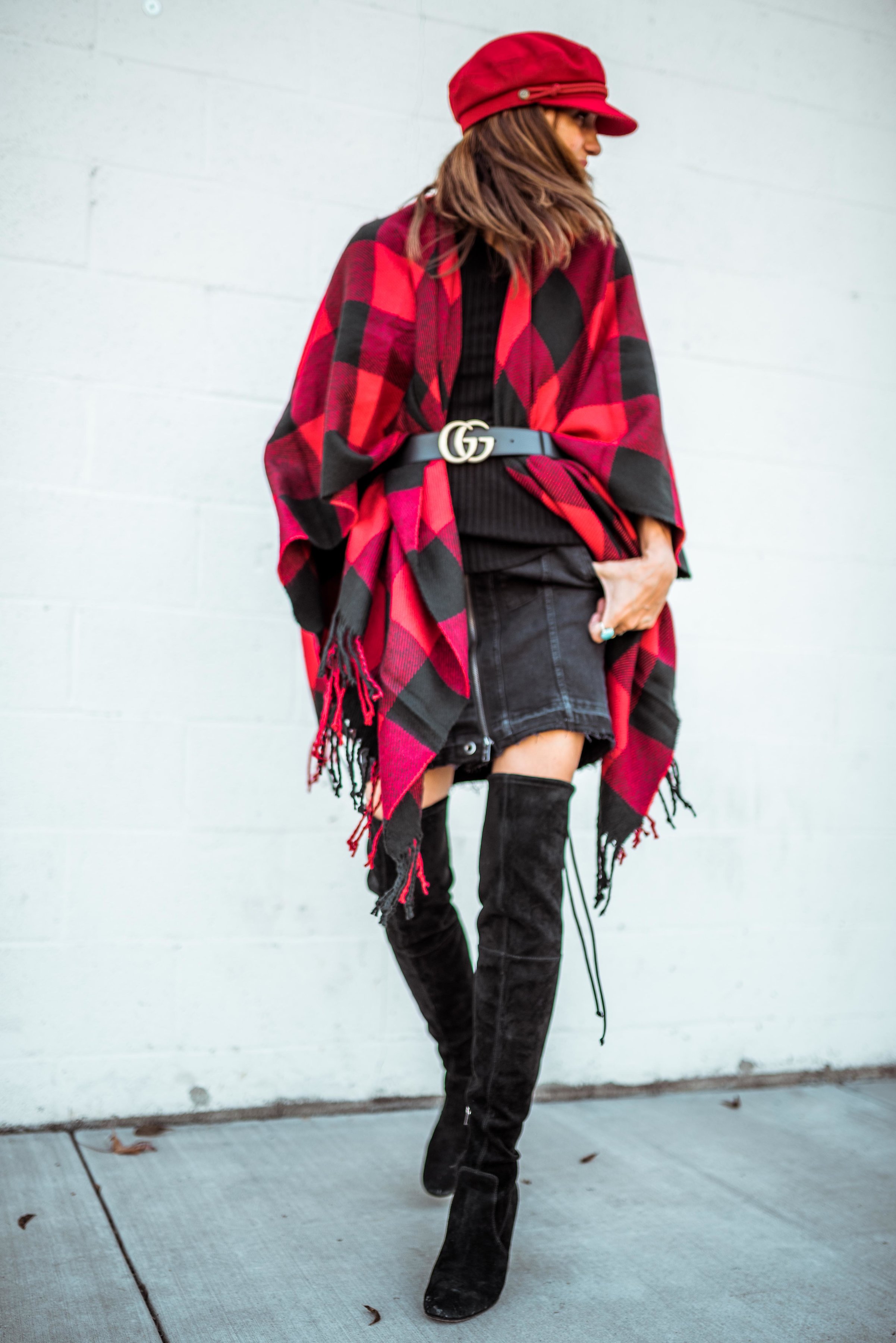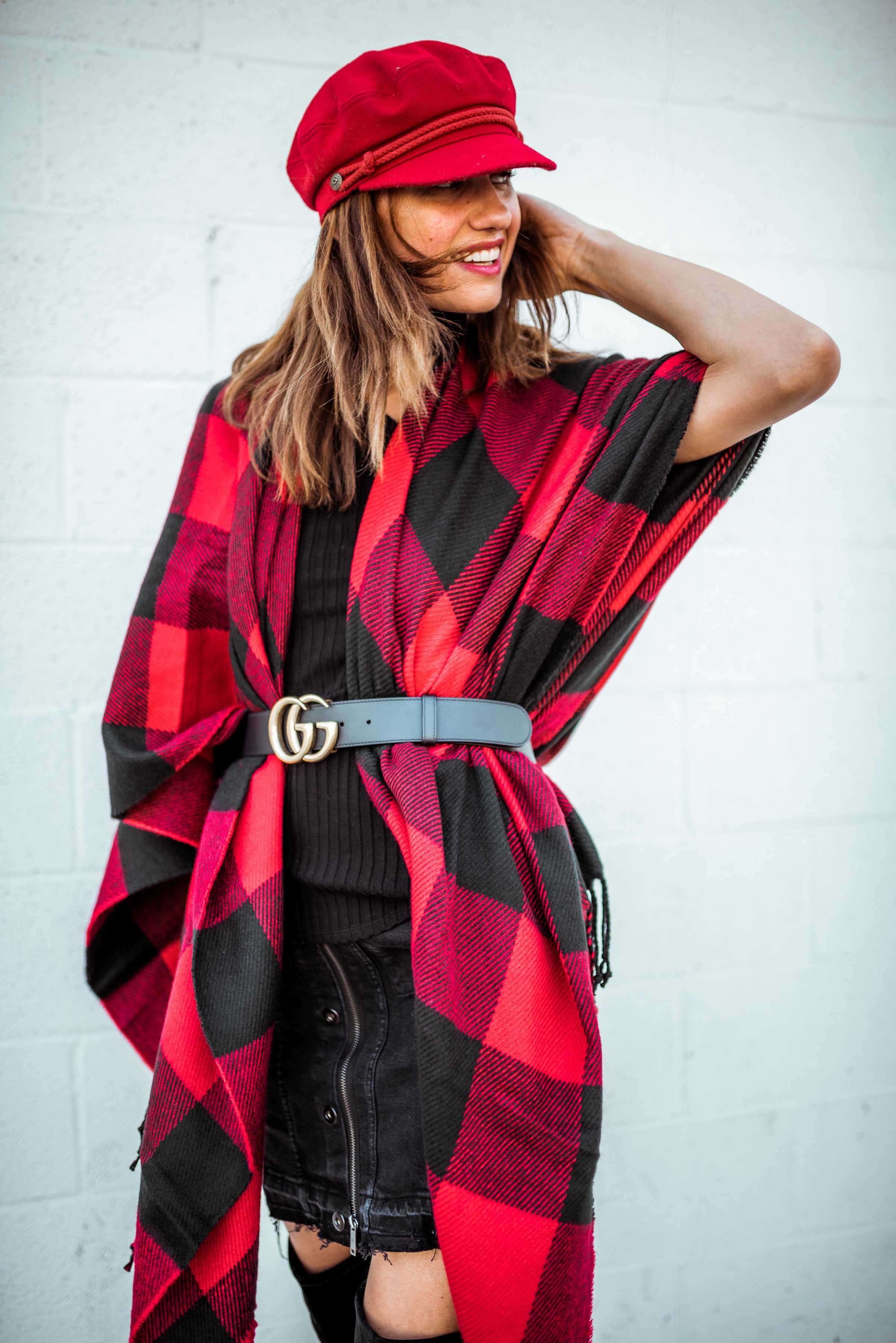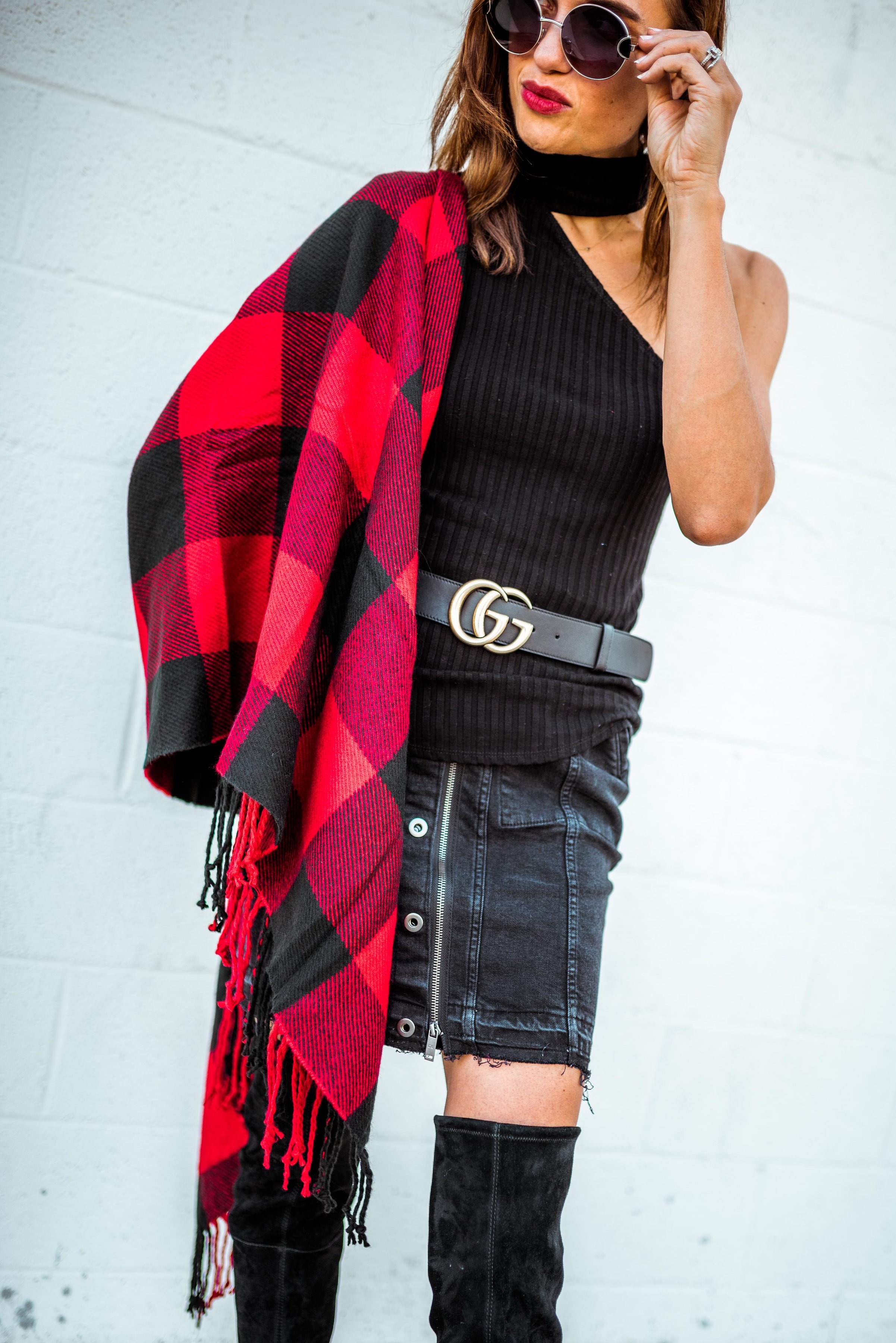 buffalo check cape // belt // sunglassses // sweater // skirt // boots

I am not one to school you on what hats are most flattering, what works for your face and outfit, however, these four hats have changed my opinion on hats. I was always one to shy away from hats since I was going off the assumption that my head was too big to wear them let alone look good in them. That however is wrong according to my hair stylist who told me my head is small. This new found size of my head has me googling brixton hats and fiddler caps and baseball caps alike. I'm hooked. I narrowed it down to four I regularly loose around the house, chide Reid for stealing and will likely be seen on my head on the gram 🙂 Happy Friday!
1. BASEBALL HAT I like the classic Yankees!
2. RED CAP this one is the most flattering and versatile, I can't stop wearing it
3. BERET Get one in every color! Also in pink
4. TRUCKER HAT This is the cherry on top of a cool casual look