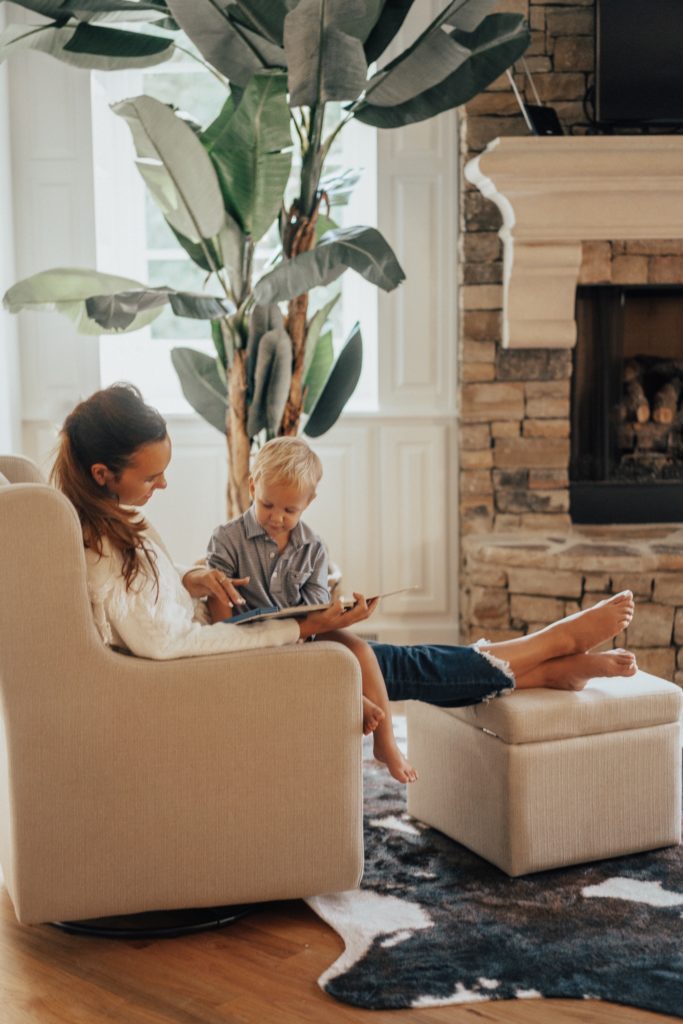 We recently made some new changes in our home. We needed some organizational help in our newly painted pantry and rocking chair. Both we found at Walmart! I also found an adorable faux cow hide rug. You will find so many gems at Walmart home. Which is your favorite?
Here are 5 tips to organizing your pantry:
1 Start with a clean slate, i.e. a fresh coat of paint. We used White Dove by BM.
2. Make a list, and check it twice. Atalie took inventory of what containers we needed and how many. We listed our pantry staples, for example, we have 4 varieties of flours!!
3. Place like things together. My organizational friend in CA, Sabrina, always said place like things together! It's so much easier to find things once you do this.
4. Place the food into bins. I like these clear bins from Walmart. You can see everything and it is sealed shut!
5. Use a label maker to label each and every bin so every member of the house knows where everything is.

Thank you Walmart for sponsoring this post!