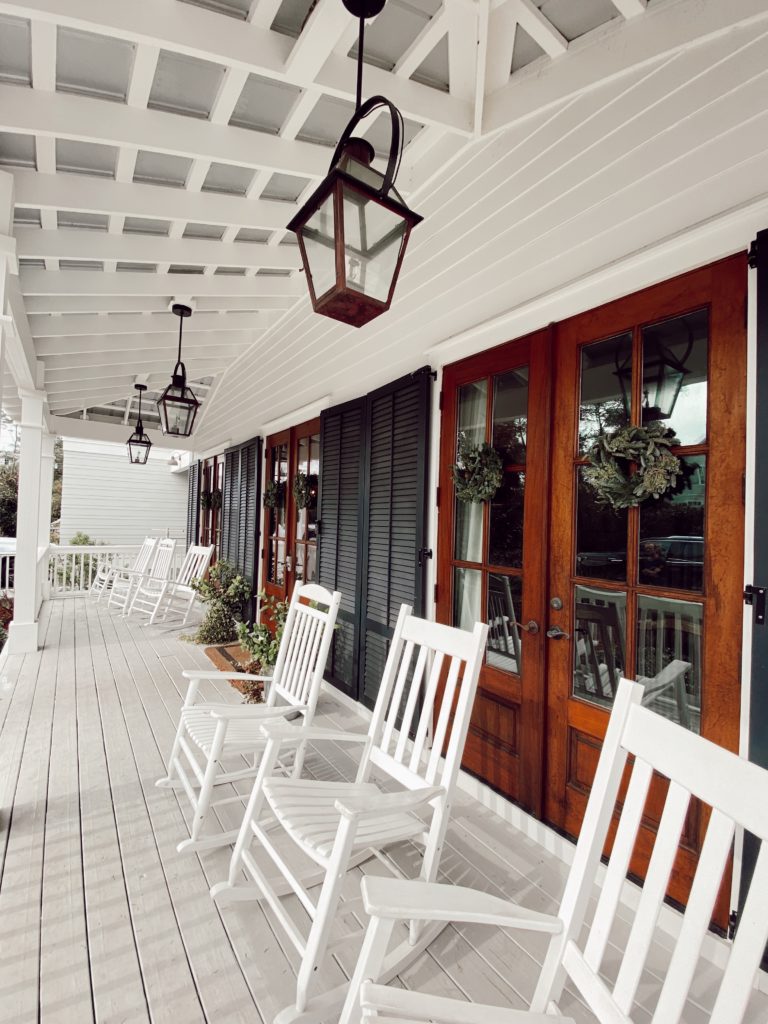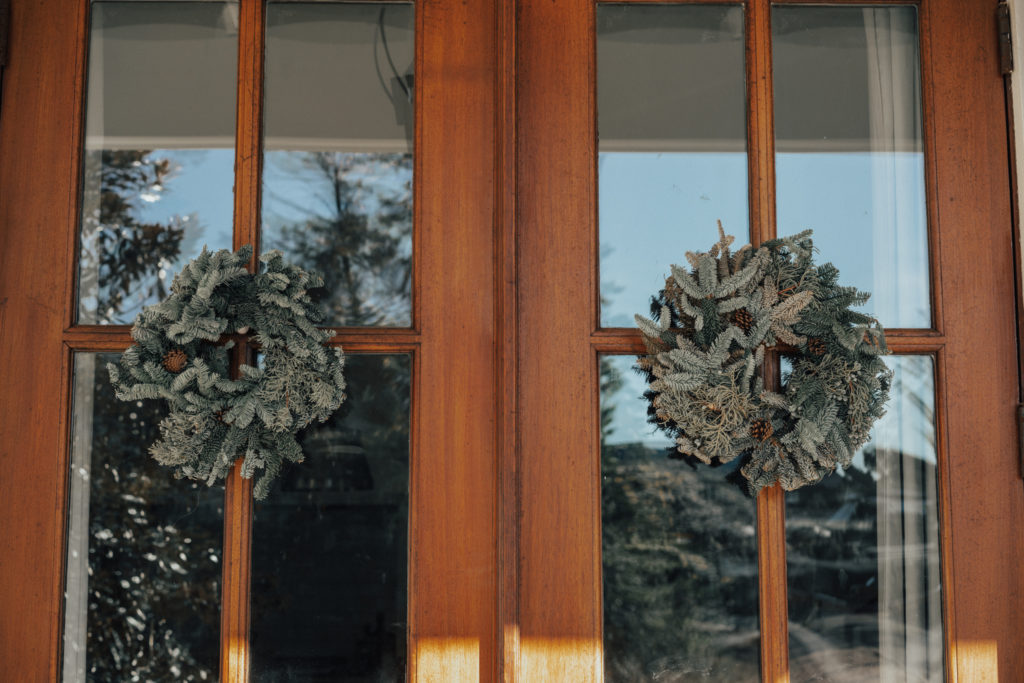 Mini wreaths from Trader Joes Similar here and here // Commando hooks // Gas lanterns // Cardigan in small // Modal Tee (in XS) // Joggers //
I like to keep holiday decorating cheap and simple to avoid distraction from the real meaning of Christmas. Wreaths are a great way to add Christmas character to your home but can be expensive. I chose these small scale candle wreaths from Trader Joes and they fit perfectly on our french doors. The wreaths were $9.99 and were able to buy one for each door for a great balance to our front porch. We used 3M command hooks to stick to the door. The wreaths don't weigh much, so any size hooks should do. The hooks hold up to 3 pounds. I want to avoid permanently damaging our wood doors, so the hooks are a great find. Some people have complained the hooks don't stick in humid climates, but so far so good for us in Florida.
I also plan to place dwarf evergreen trees in our planters and add some exterior string lights. The front porch decorating budget was $100. See what you can come up with this season and show me!