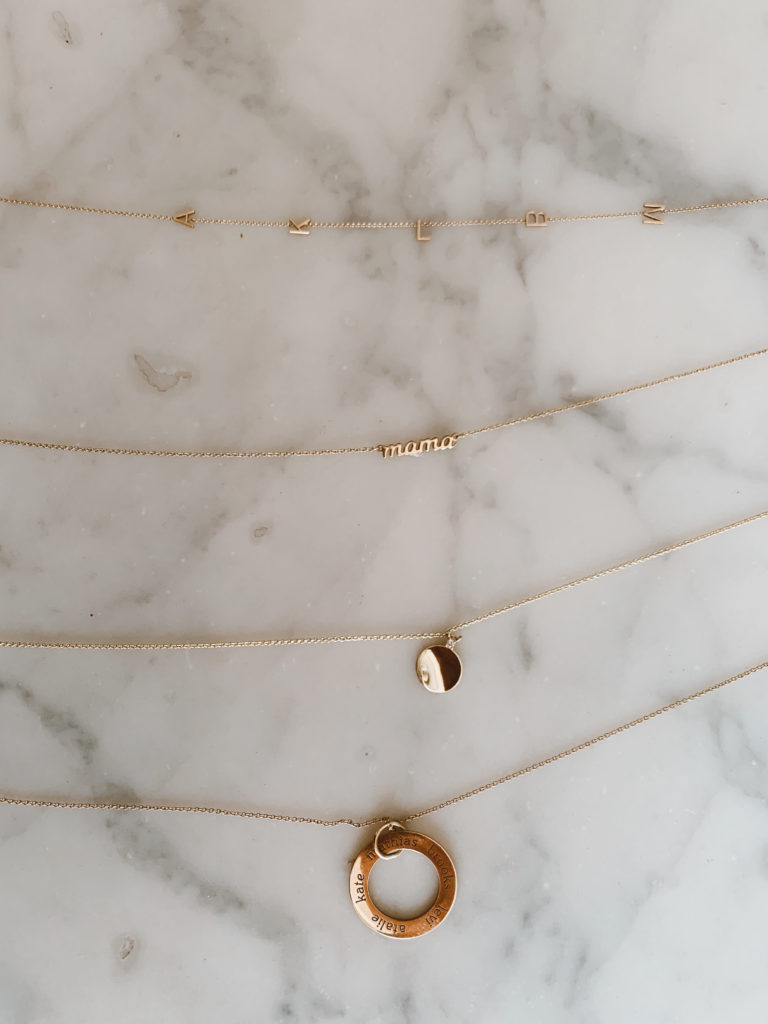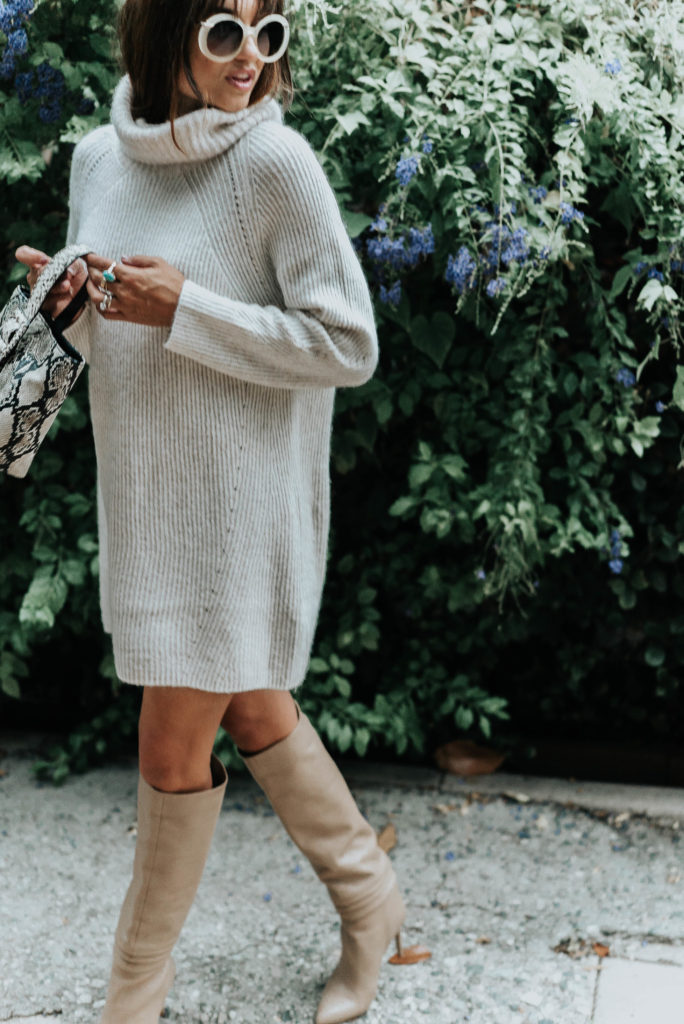 Sweater Dress in small // Boots // Faith Bag

Hidden Crystal Necklace // 14k gold Circle Pendant in gold, 18″ in length // 14k gold "mama" necklace // 14k gold 5 letter necklace //

I get asked SO many times where my special necklaces are from, so I thought I'd line them up for you.
The round one with the hidden crystal is from Adornmonde, the round circle and "mama" sign is from Tiny Tags. and Finally the letters to my kids initials is from Maya Brenner.
I love having a part of my kids around my neck to always remember them. No matter if we are apart. And my kids love seeing their names on my necklaces. After I had Levi, I sent in my letter necklace to Maya Brenner and they added an "L," how cool is that?
These make great baby shower, mother's day or Christmas gifts. Speaking of, Christmas is 58 days away . . .