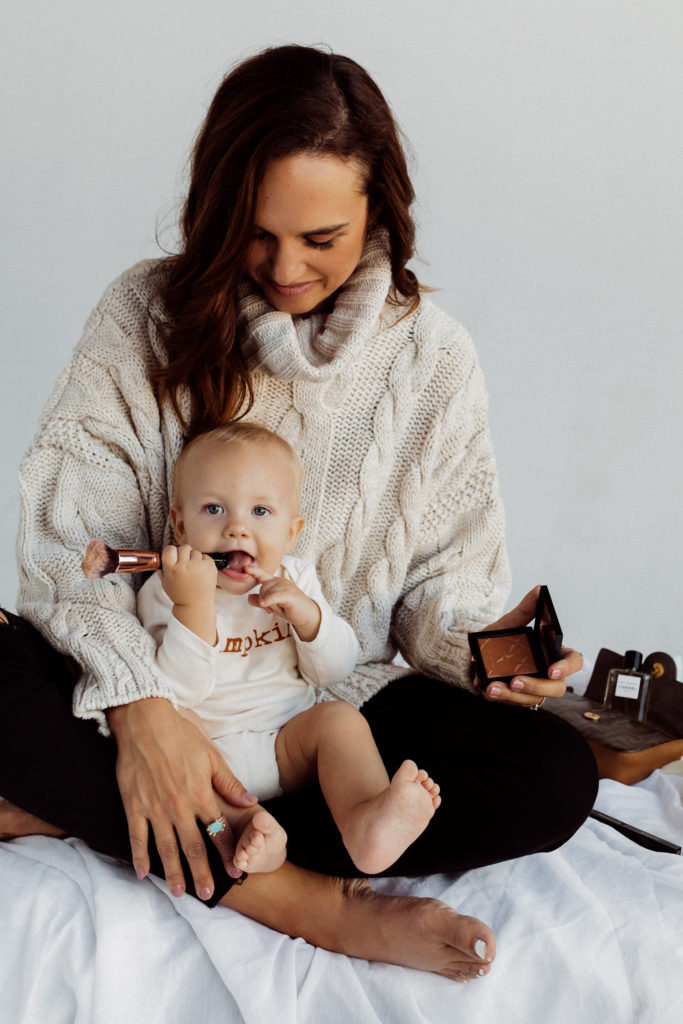 Chanel perfume // Givenchy Healthy Glow Powder in "Extreme" // Givenchy Brush Eyeliner in "vinyl black" // Cable Knit Sweater // Jeans // Fendi Bag // Levi's onesie // Make-up brushes

If you're a mom like me with a newly minted 1 year old, putting on makeup just isn't what it used to be. I put mascara on one-handed, curling my lashes is also done one-handed, and my new bronzer has already been dropped and cracked. Sad face.
Alas, it is just not the same as it used to be. But might I add it has never been this fun? Levi brings a whole new level of joy to the mundane. And with that includes his wonder and excitement over my makeup brushes, chewing on my Givenchy eye pencil, allowing me to brush his cheeks as he hurls in giggles and belly laughs. Definitely not boring.
Now, the super mom skills come in when baby is on the hip, and you're actually able to apply some makeup, and not look like Count Dracula. Didn't I say skills? All that to say, my makeup and beauty routine has been abridged over the years. These items have been favorites as of late:
Givenchy Bronzer – Love this bronzer so much because it goes on very light. I try not to have too heavy of a hand when it comes to bronzer, so if you like it to be there but not like, REALLY there, this is a great option for you. The color is also really great and would go well with a lot of different skin tones in my opinion. Pro tip: Apply on your cheekbones, forehead and jawbone for that I-just got-back-from-St-Tropez look.
Givenchy Eyeliner – Levi loves to play with this, but so does mommy! I would definitely recommend this pencil if you're needing some precision. It would be great for someone who likes to line the waterline or rock a super sleek cat eye.
Chanel perfume – This perfume smells amazing! It is more musky than flowery, which is my ideal perfume. I'm not a fan of anything with either a vanilla scent or too much of a floral scent. Pro tip: spray some in your hair before a night out. So glam!
Have you tried any of these? I'd love to hear.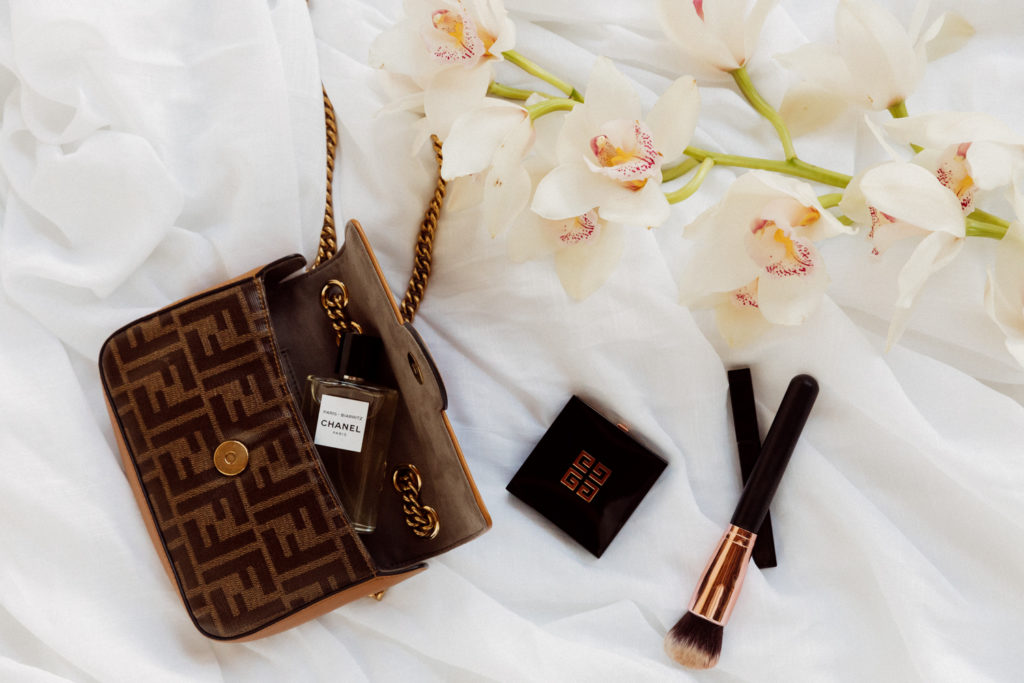 Thank you Nordstrom Beauty for sponsoring this post!