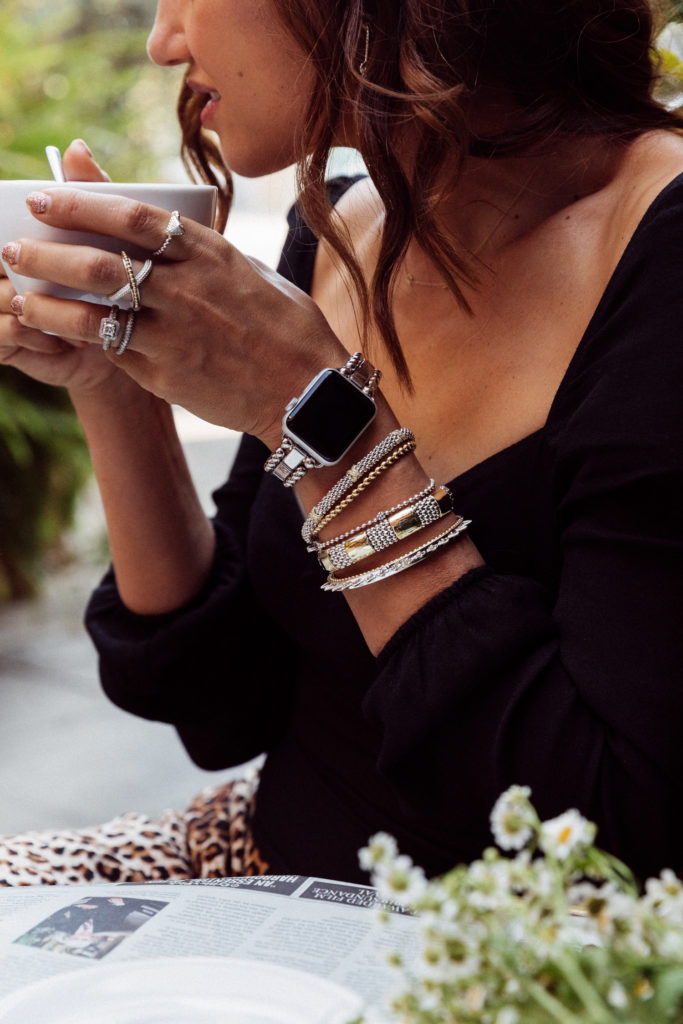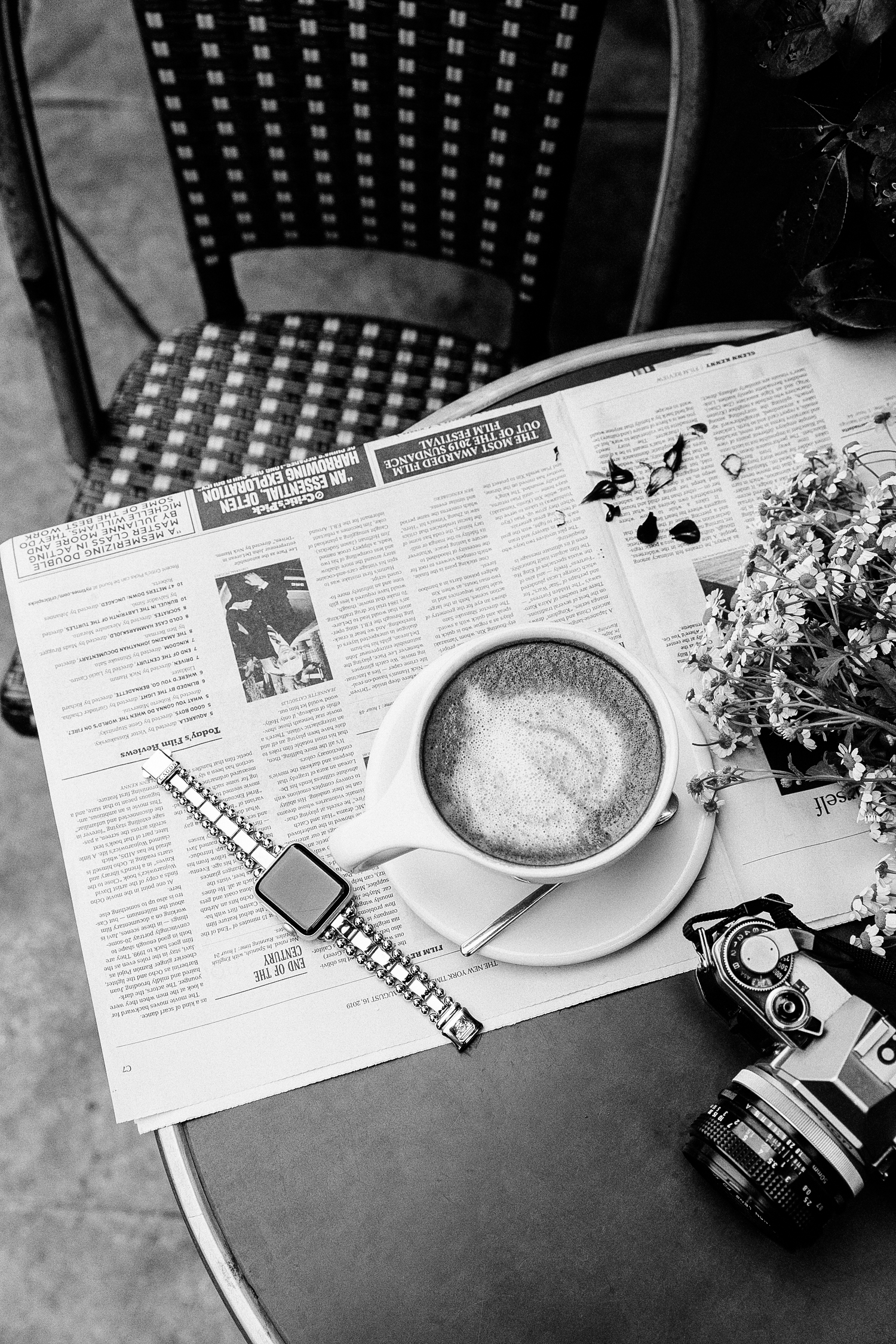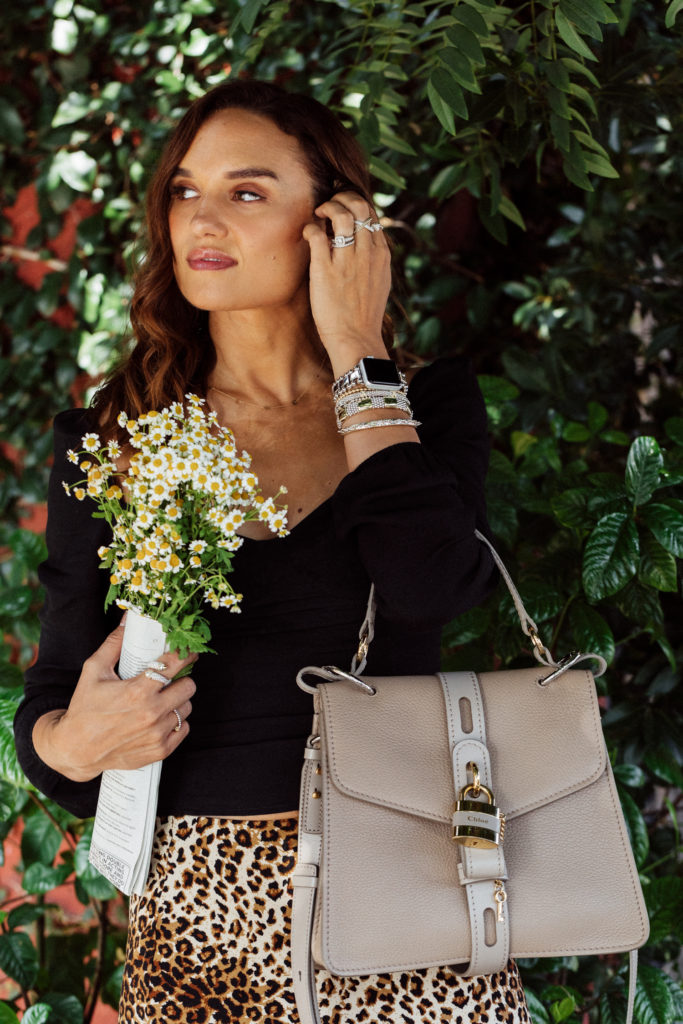 When the Apple Watch came out, I thought, wow that's cool, but why is the strap so ugly? So, I searched and didn't find much of a solution other than a sporty version. Enter the Lagos Smart Caviar Watch Bracelet. First of all, it looks like a bracelet! The sterling silver band and double clasp makes it stunning and sturdy. How pretty is it styled with a stack of gorgeous Lagos bracelets? Have you seen their snake ring? Obsessed. I digress. There are a couple reasons I justify this somewhat hefty purchase:
1. The cost per wear is amazing. If I wear this watch 350 days of the year, each day costs $2.71 to wear it. Much less than your overpriced caffeine addiction.
2. This is the prettiest Apple watch strap I have ever seen. I've yet to see competition that lines up to this caliber. I can wear this to a meeting, out to dinner and off to soccer practice the next day. While it is sterling silver fine jewelry, it still goes with what I'm wearing. From blazers and suits to shorts and a t-shirt, the Lagos Smart Caviar goes with everything! The Lagos tagline, "My Lagos, my way" means that you can mix and match styles and stack your jewelry in any way to create your own unique look. The best news? There is no wrong way to wear your Lagos.
3. Perfect marriage of beauty and function. It is not only beautiful sterling silver, but it has an adjustable strap that perfectly holds up to the wear and tear of my busy life as a mom of 5.
If you're hesitant, don't take my word for it, just try it on and you'll love the look! I love it layered as shown here. Layering your jewelry has been "in" for a while, and here I'm wearing my favorite drop earrings and bracelets to compliment the watch bracelet. Christmas is 98 days away, and this Lagos Smart Caviar Watch Bracelet. is THE perfect Christmas or birthday gift!
Thank you LAGOS for sponsoring this post