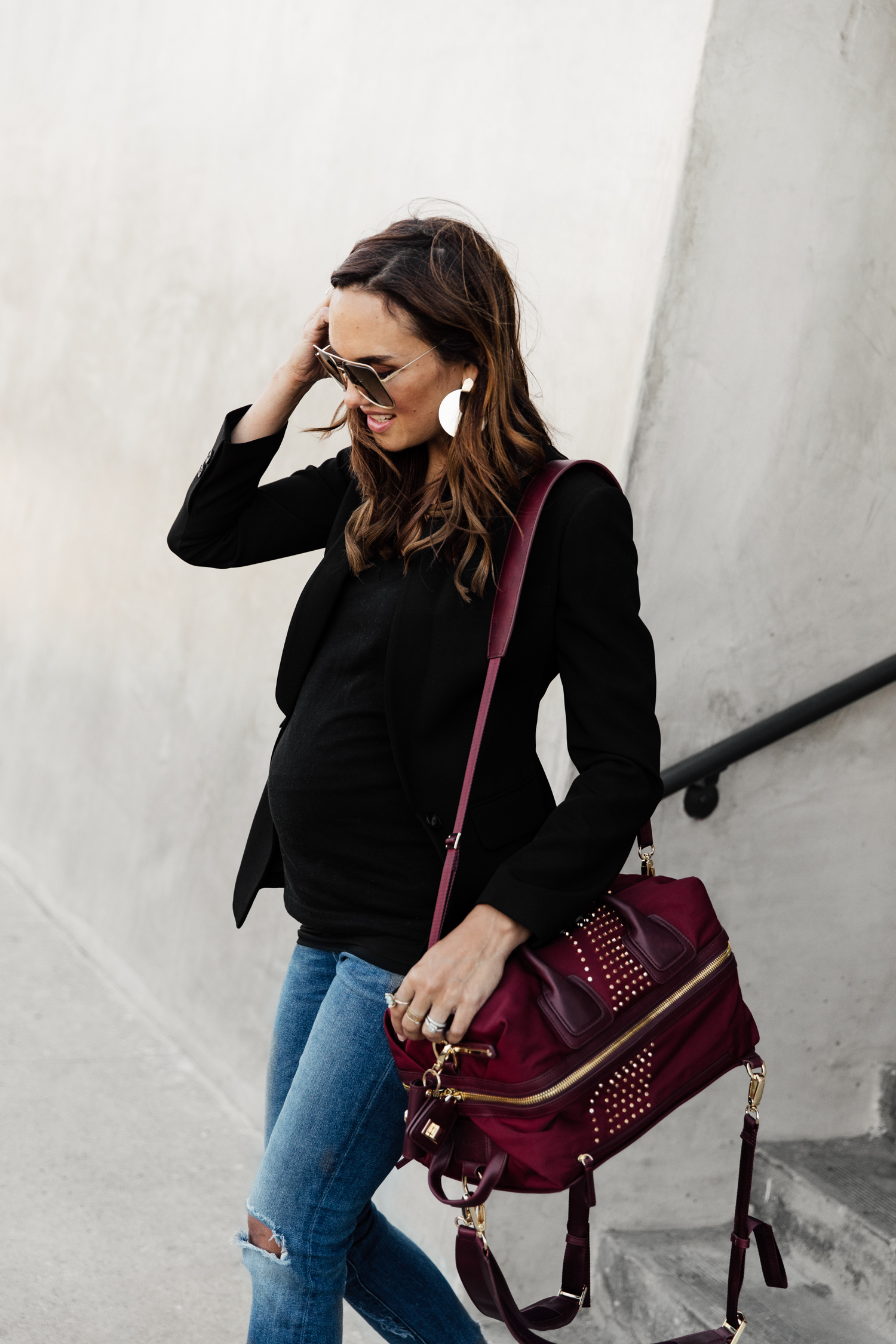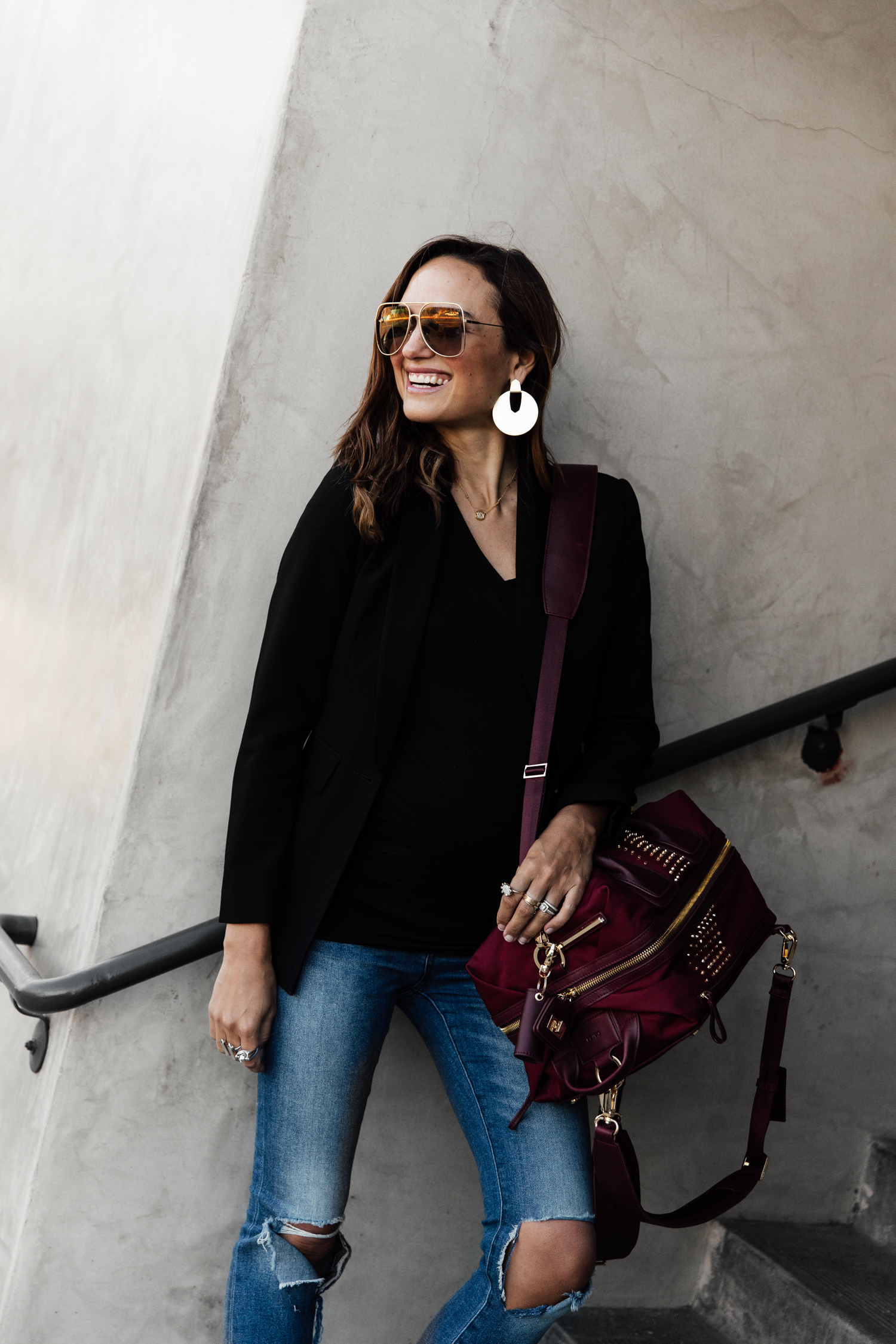 black tee and similar// jeans // duffel/backpack/gym bag // two penny blue and similar blazer // earrings // sunglasses // boots // bella band // The Self Tanner I Use 
Its finally Friday and we're shooting a fun campaign than off to work on our mountain A Frame Cabin. Our weekends have been packed but there's light at the end of the tunnel. The cabin is almost done and ready for renters! This process has been so fun to watch unfold, I hope you've enjoyed some of the updates. When we do stay overnight, I've gotten better at packing – light and only the essentials. That's why I love this everything bag. It has a million compartments for wet clothes, (perfect for the gym) mesh padding, and breathing vents. Hey, I've even thought of making it a diaper bag come this fall?! I paired this bag with a fail proof black blazer, soft tee, and flattering jeans. If you're wondering how I'm 20 weeks and wearing jeans, its thanks to the bella band! Its genius.

What are you up to this weekend?