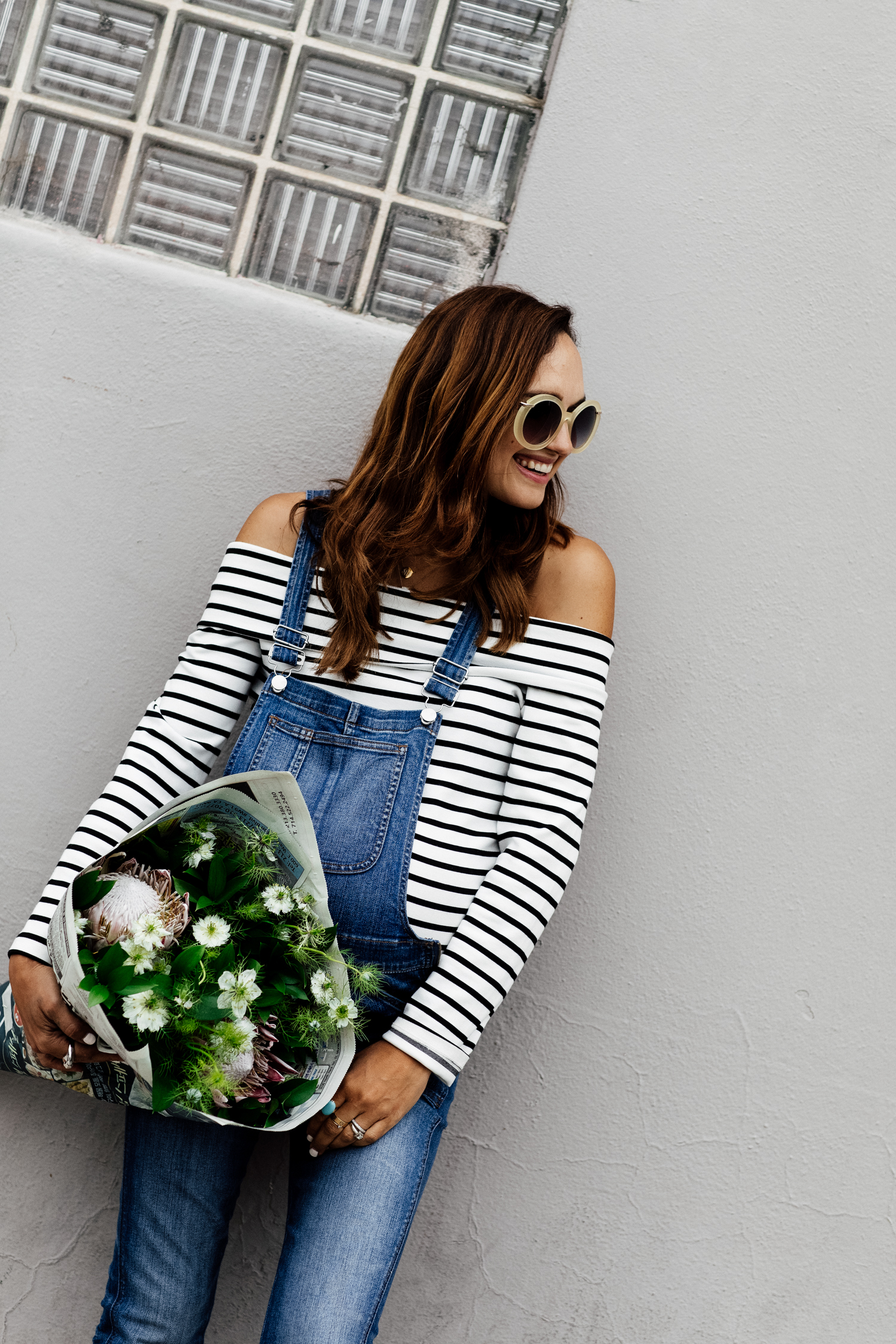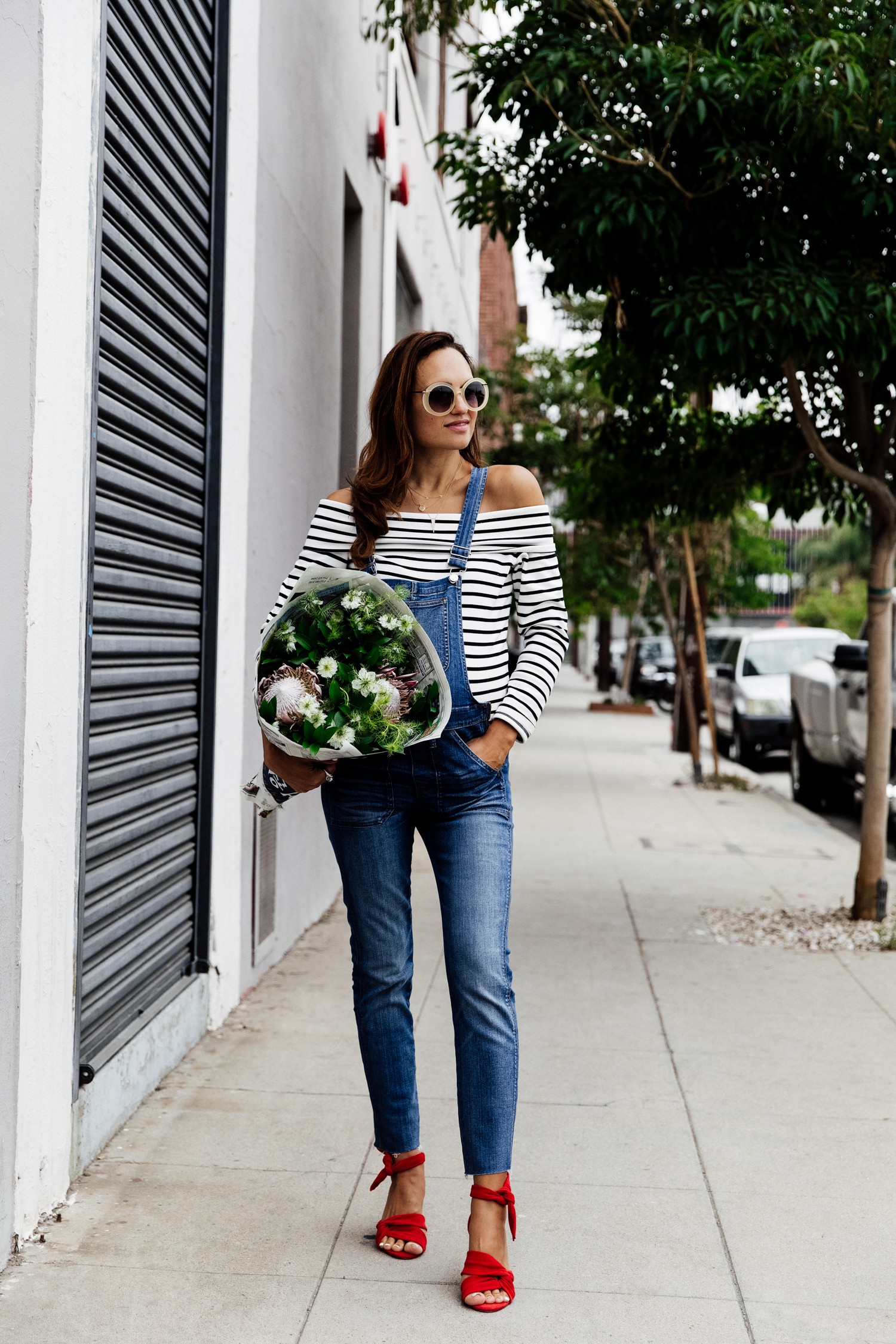 overalls // shoes // top similar // sunnies // necklace

After already having four babies and now being pregnant with my fifth, I've definitely had time to discover some of my favorite maternity wardrobe staples. I like to call them "transitional" pieces because instead of buying actual maternity clothing, I stick to my regular brands and styles, and simply size up so I can still wear things post pregnancy.
One of my favorite go-to's for transitional clothing is overalls. They're so cute and are already baggy in the stomach, so I think they're perfect an adorable pregnancy look. You can also adjust the straps to make even more room for your growing belly. And after the baby is born, pull those straps back as your tummy goes down and you've still got a super cute outfit on your hands. Plus, I know this will be my last pregnancy, so I definitely don't want to load up on maternity wear.
The overalls I'm wearing here are
Madewell
and are non-maternity, so whether you're an expecting mama or just looking for some cute overalls, I highly recommend them.
As always, you can
shop my Instagrams HERE
. And stay tuned in 48 hours I'll be sharing what to buy from the Nordstrom Sale. Here are my 3 tips before it goes live to early access members.
1/ Get the Nordstrom Card – its easy and will qualify you to shop early 7/12. I did so 2 years ago and I was able to shop the sale early before the crowds.
2/ Use your triple points day for you preorder like I did.
3/ Speaking of crowds, Check SHALICENOEL.com 12AM PST on 7/12 for all my picks! And Avoid the crowds!
4/ Skip the lines the shop online. I'll be giving a great roundup from boots to cardigans that will sell out fast like last year