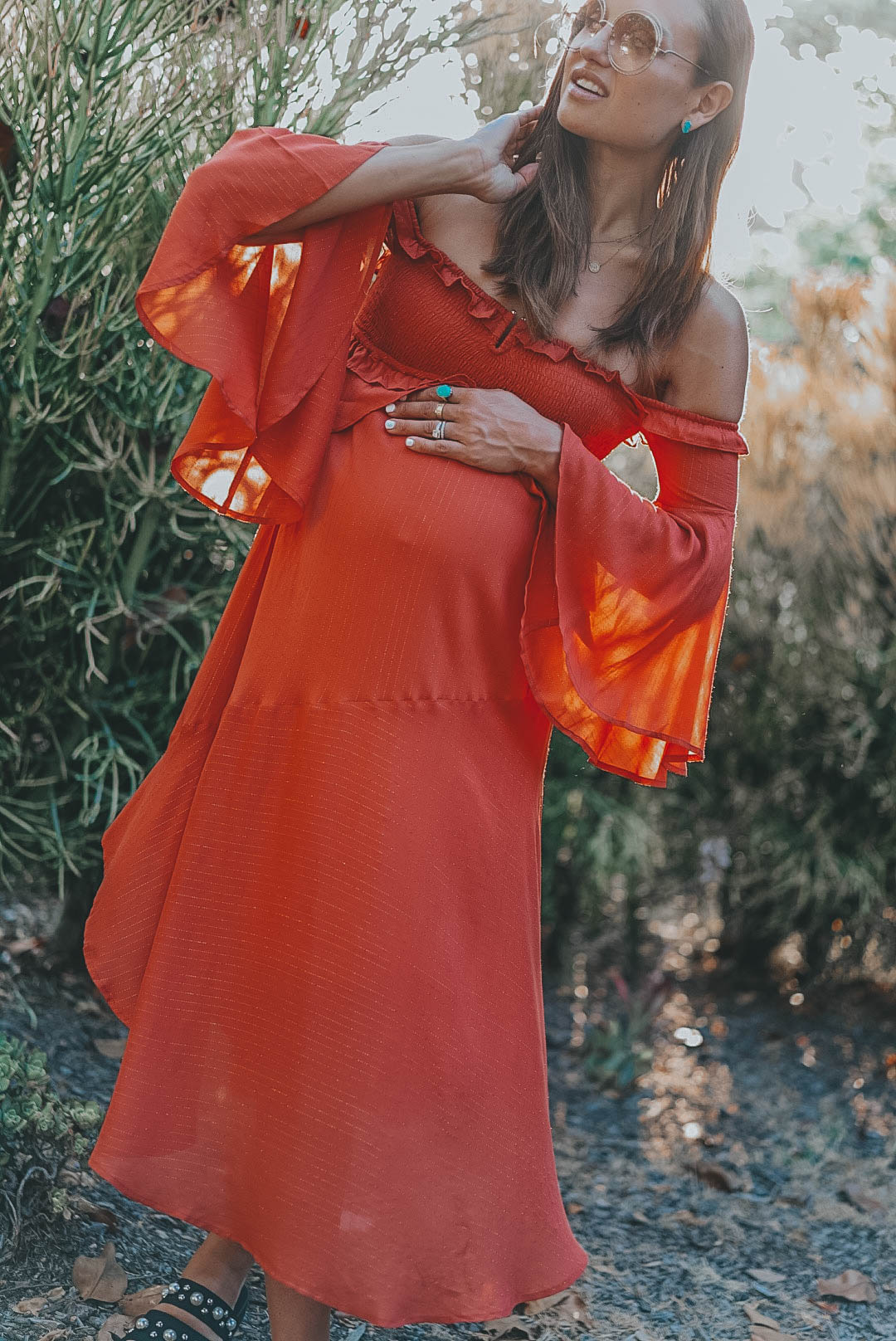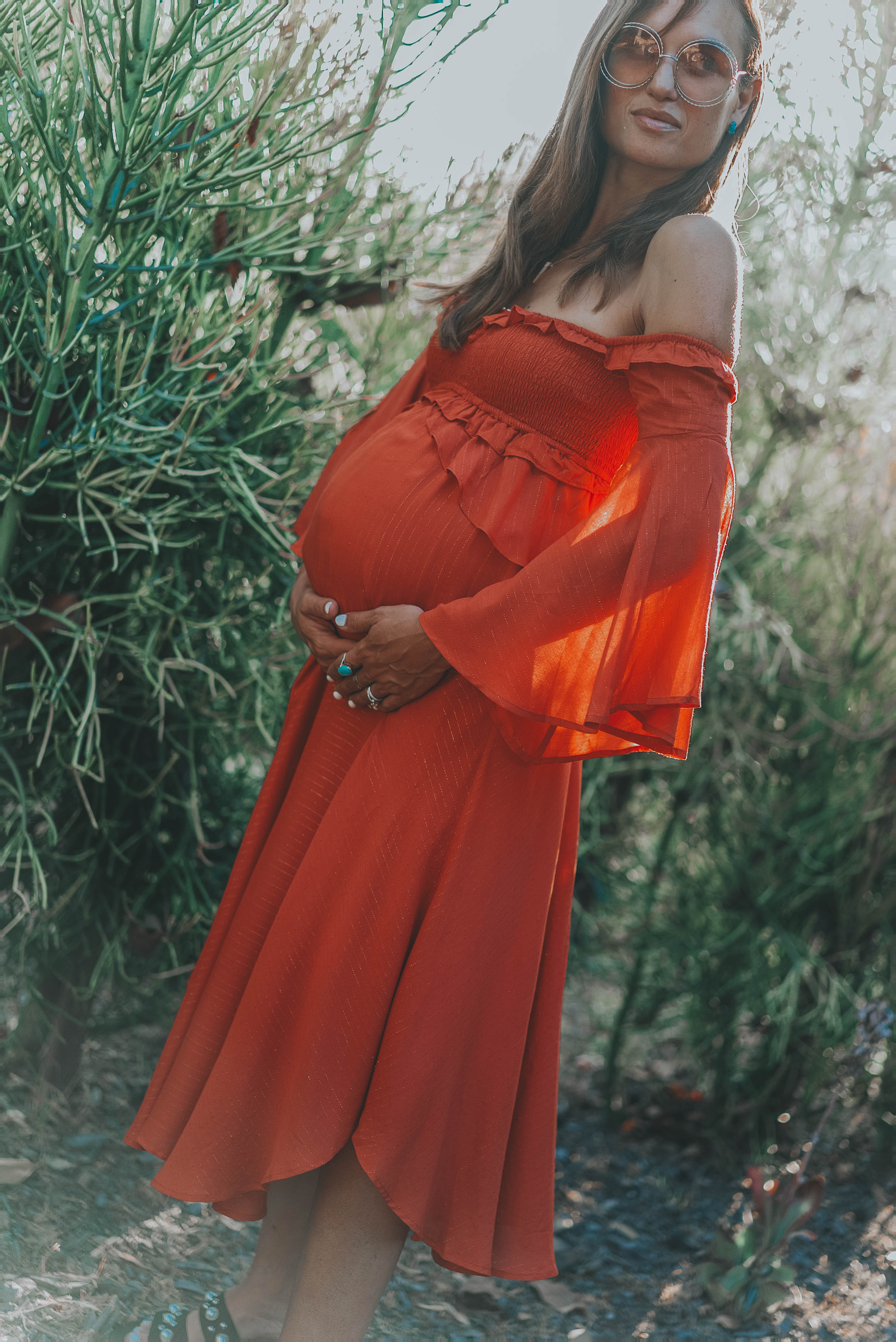 dress // flats // sunglasses

It's been extra hard getting blog content out because one pregnancy brain, it's affecting my mojo and two, I haven't been feeling the greatest. Partly because I haven't been drinking enough water and sore legs. These socks have been helping with poor circulation and trying to reach my goal of 8 glasses of water or more. Thankfully, I'm on the mend, and wanted to share a couple style steals I've found around the web lately.
I just got this new bra with great shape and an option to go strapless.
Also the jeans I've been wearing YES I can zip them up! My advice is this: size up on them if you're pregnant, otherwise they fit TTS. Best part is, they're only $58! And yes I just spilled salad dressing on them today and I'm not at all mad.
As for investment buys or what to ask for a birthday coming up? This leopard clutch. I've had it forever and it keeps getting softer with time. I'd say that's a win.
Happy Humpday you all!
Shalice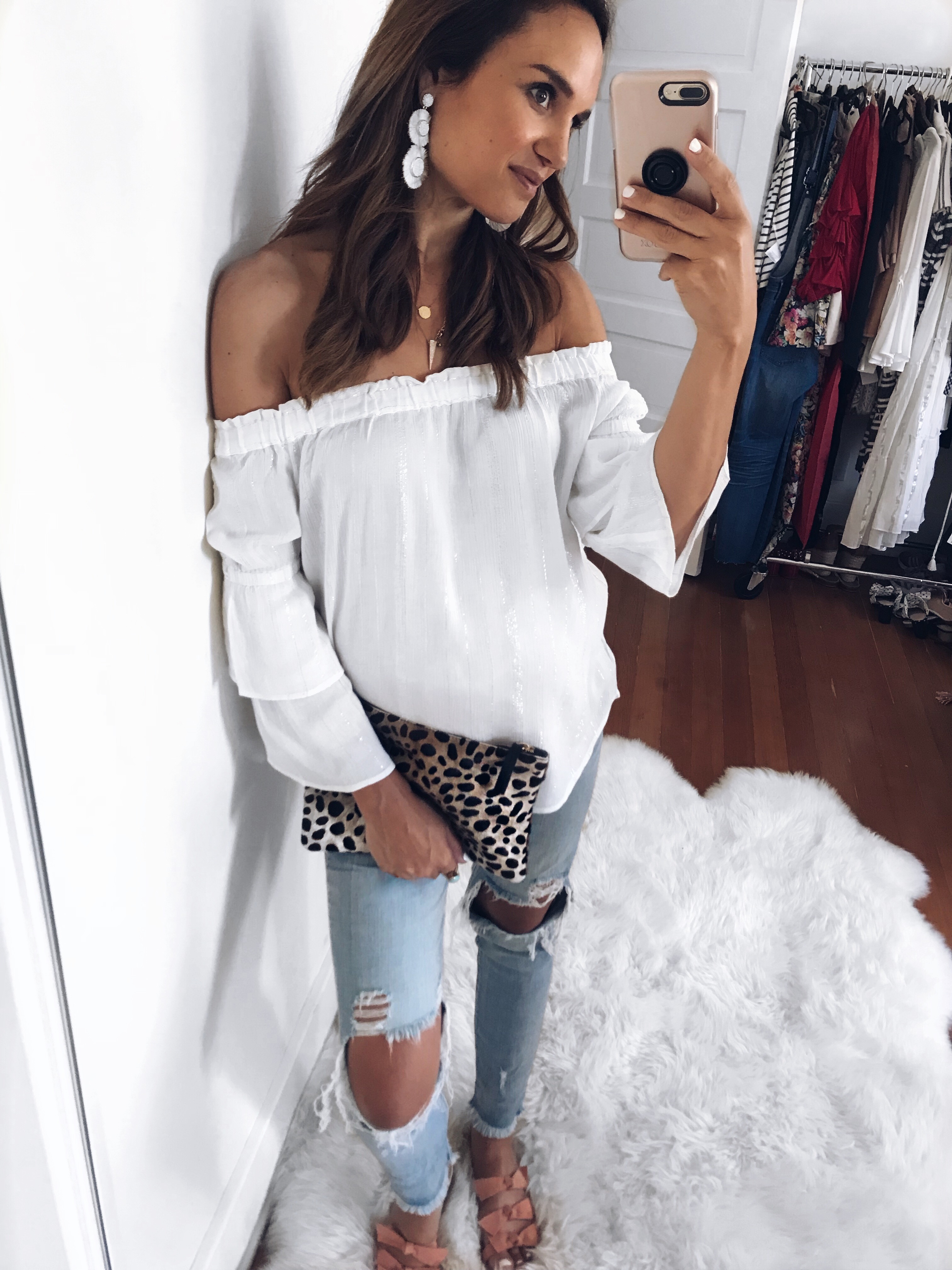 White off the shoulder tops I'm loving:

Peasant Tops I'm loving: I just ordered this one and I kinda love the shape and balloon sleeve