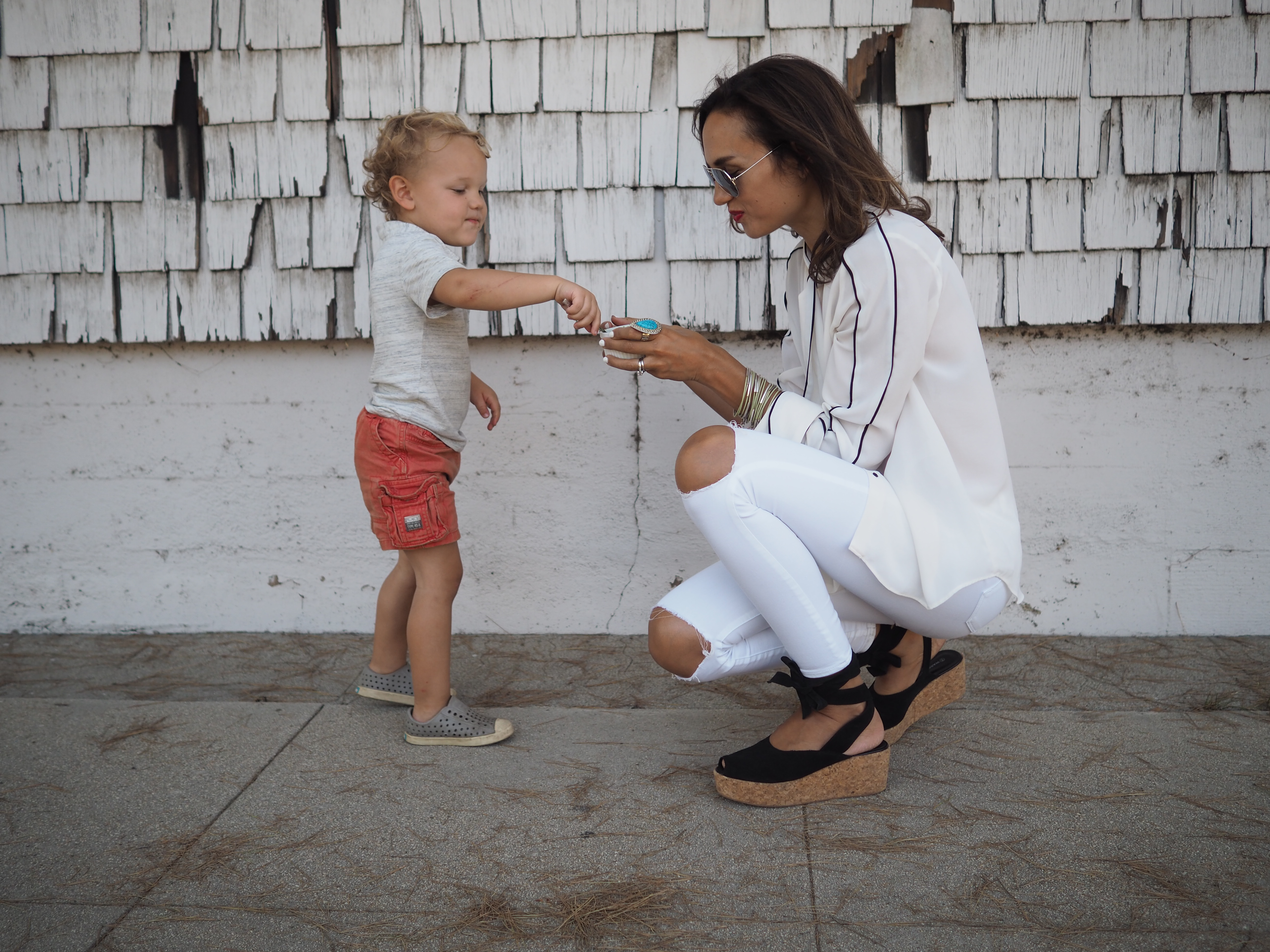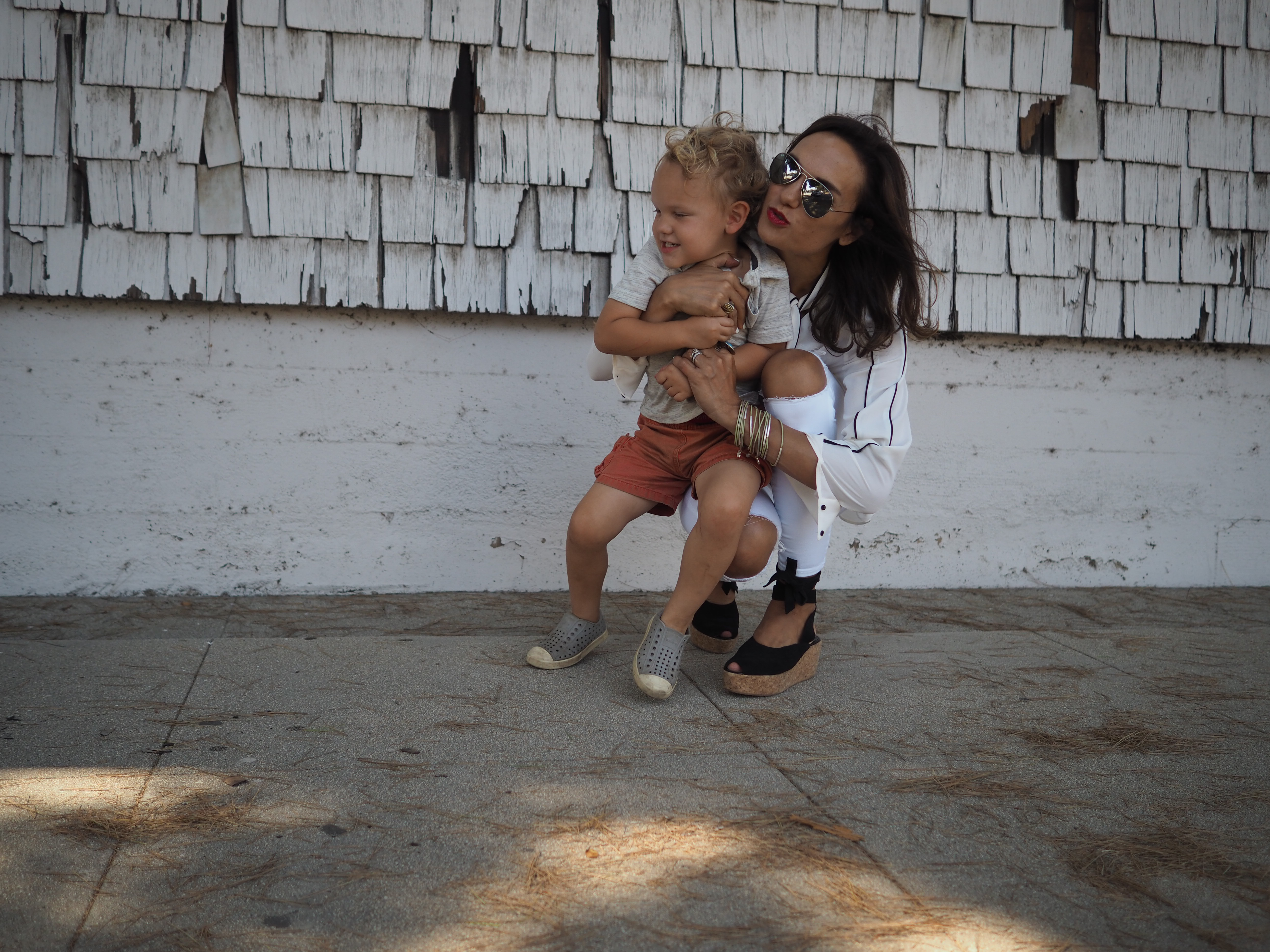 Foodie Friday
Making Dinner Look Complicated, the Easy Way
Dinner time in our house is all about making sure those little mouths are fed. We don't usually spend a lot of time on presentation because there's not much time to spend. But there's a simple way to dress up dinner when you want to feel like a master chef on a weeknight: Pesto. A few tablespoons can turn baked chicken into Italian Chicken – top it with some tomato slices and you've got a gourmet meal on your hands, with about 5 minutes of prep.
That said, I like to make my own pesto to keep on hand for just such a culinary occasion.
Homemade Basil Pesto
What You'll Need:
4 C Fresh Basil Leaves (about 3 bunches)
1/2 C Grapeseed Oil + a drizzle or two
1/3 C Pine Nuts
2 Garlic Cloves
1 t Salt
How You'll Do It:
1 – Toast the pine nuts. To do this, put the nuts in a dry skillet (no oil here) and cook over medium-low heat, stirring frequently for about 3-5 minutes or until golden. Take them out of the pan and let them cool on a plate for a minute.
2- Put everything in a blender and blend until paste forms. You'll want a spatula to push the basil down every so often.
3 – Store your pesto in a jar and drizzle a layer of oil on top. This keeps it from oxidizing and will help maintain that fresh green color. It'll keep for about a week in the fridge or up to six months in the freezer