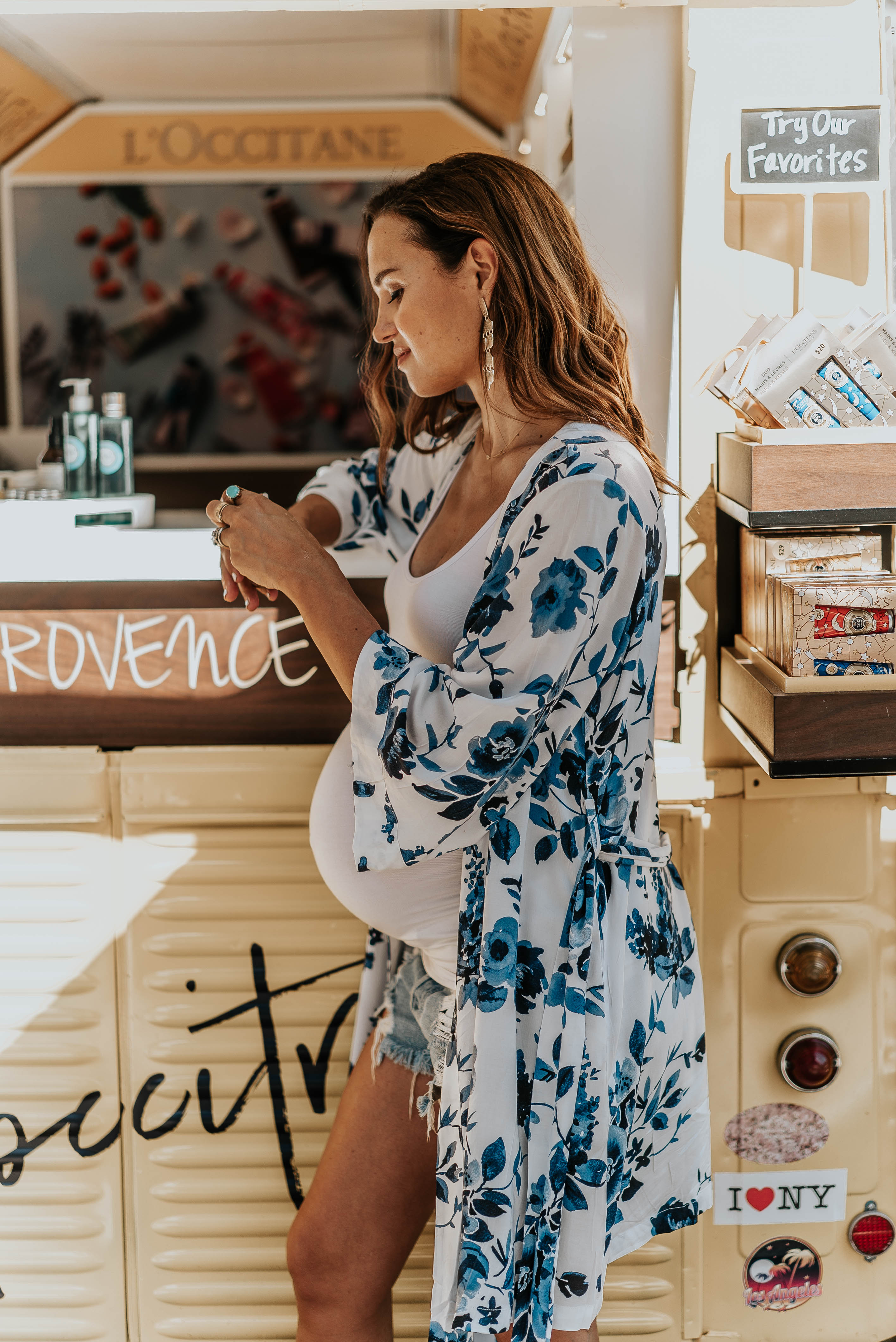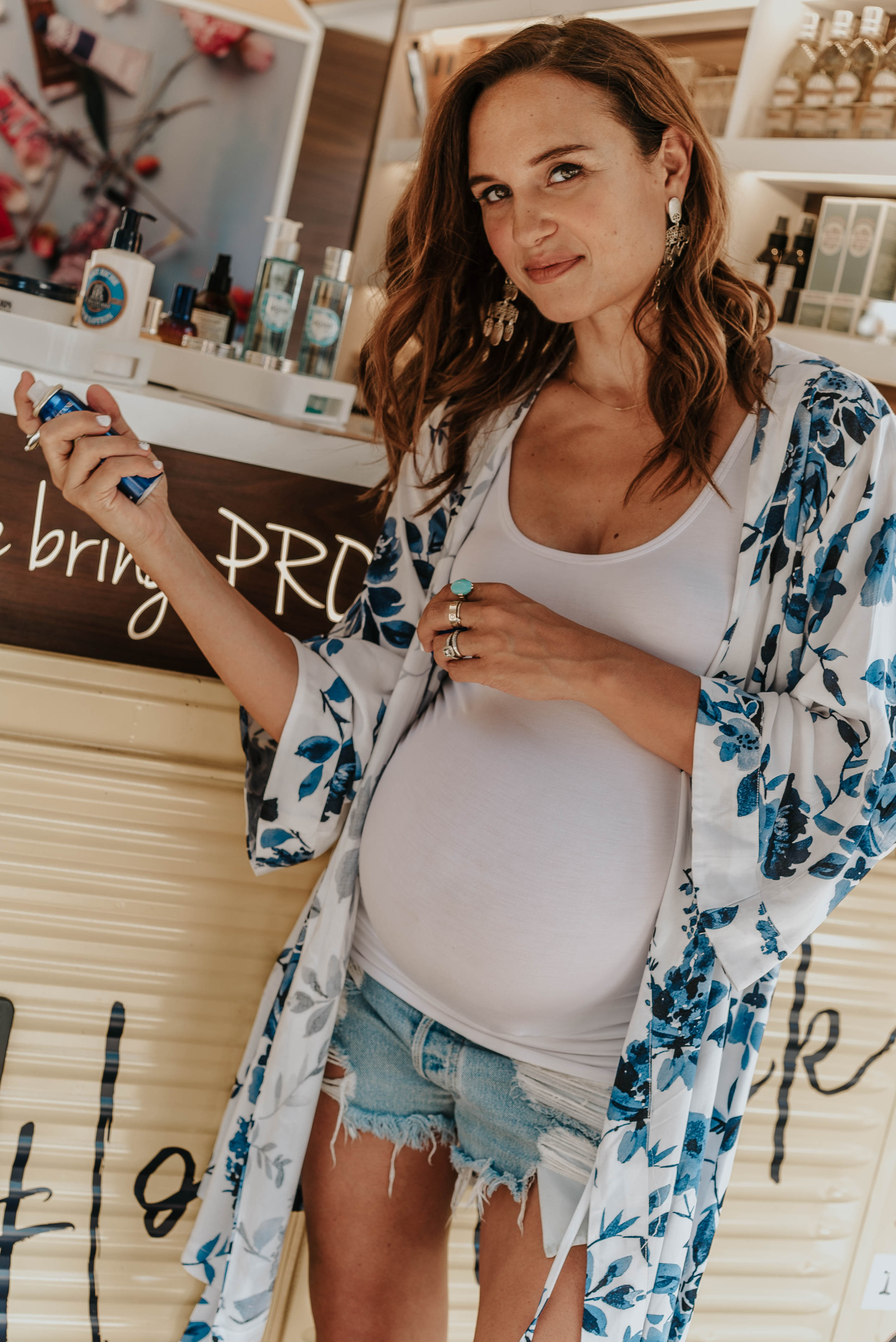 1. Reset Oil-in-Serum (I use this at night and yes it makes crows feet appear less visable. Try for yourself!) //2. Immortelle Divine Cream // 3. Immortelle Divine Eyes (the skin under our eyes is the thinnest, so to avoid wrinkles I apply this stuff!) 4. Immortelle Divine Youth Oil (I used this day and night until Reset Oil was introduced. Now, I use youth oil in the AM, and Reset in the PM. It makes my skin feel amazing!) 5. Immortelle Oil Make-up Remover (just that, I use it to remove my makeup!) 6. Immortelle Precious Mist LA is SO dry, so I like to spray this as much as I can after my cleansing routine and as a make-up setting spray.

I'm wearing Yumi Kim kimono similar in a DRESS VERSION // Levis cutoffs SIMILAR worn with a BELLA BAND// White BP tank // Cowboy boots
Early Saturday morning Reid and I and headed to The Grove to see the L'Occitane truck. Did you hear about it? It was soo adorable. It was this real vintage truck painted yellow. Nick from L'Occitane was there to share that this truck is a nod to their early beginnings when Olivier Baussan, a soap maker who in 1976 used a truck to sell his freshly milled soaps in the south of France.
What did the truck hold you ask? It was stuffed with their customer favorites as well as Christmas preview stocking stuffers! I picked up some of those very charming stocking stuffers for my mom and spritzed myself off during the heat of the LA sun.
I loved seeing some of my faves like the shea butter tin. I use it to lather primarily on dry spots and my belly to avoid stretch marks. I also spotted another one of my
favorites—the Reset Oil-in-Serum! One of the things L'Occitane does well is to not discontinue great products. It's my pet peeve when companies end a good product.
I love that this charming truck is a nod to the company's humble beginnings. It shared the basics that would change the way we wash our face and moisturize our bodies, the French way. Do yourself a favor if you're in LA, and do not miss this charming truck and pick up a gift from Provence for your friends and yourself. 🙂 It's there till the end of October.
Read more here about where the L'Occitruck is off to next!
Shop some of my favorites below like the shea butter that I lather on my belly 😉