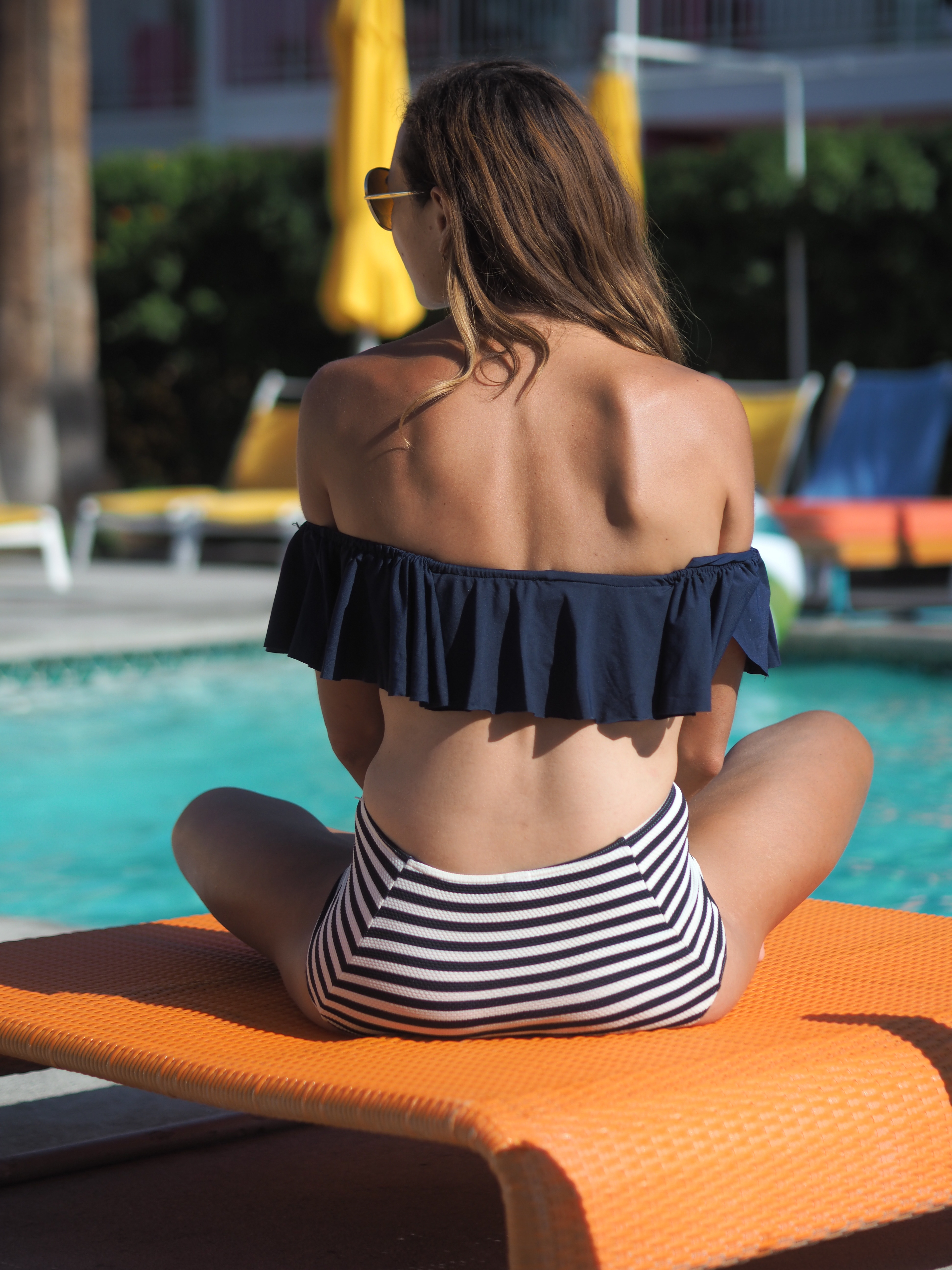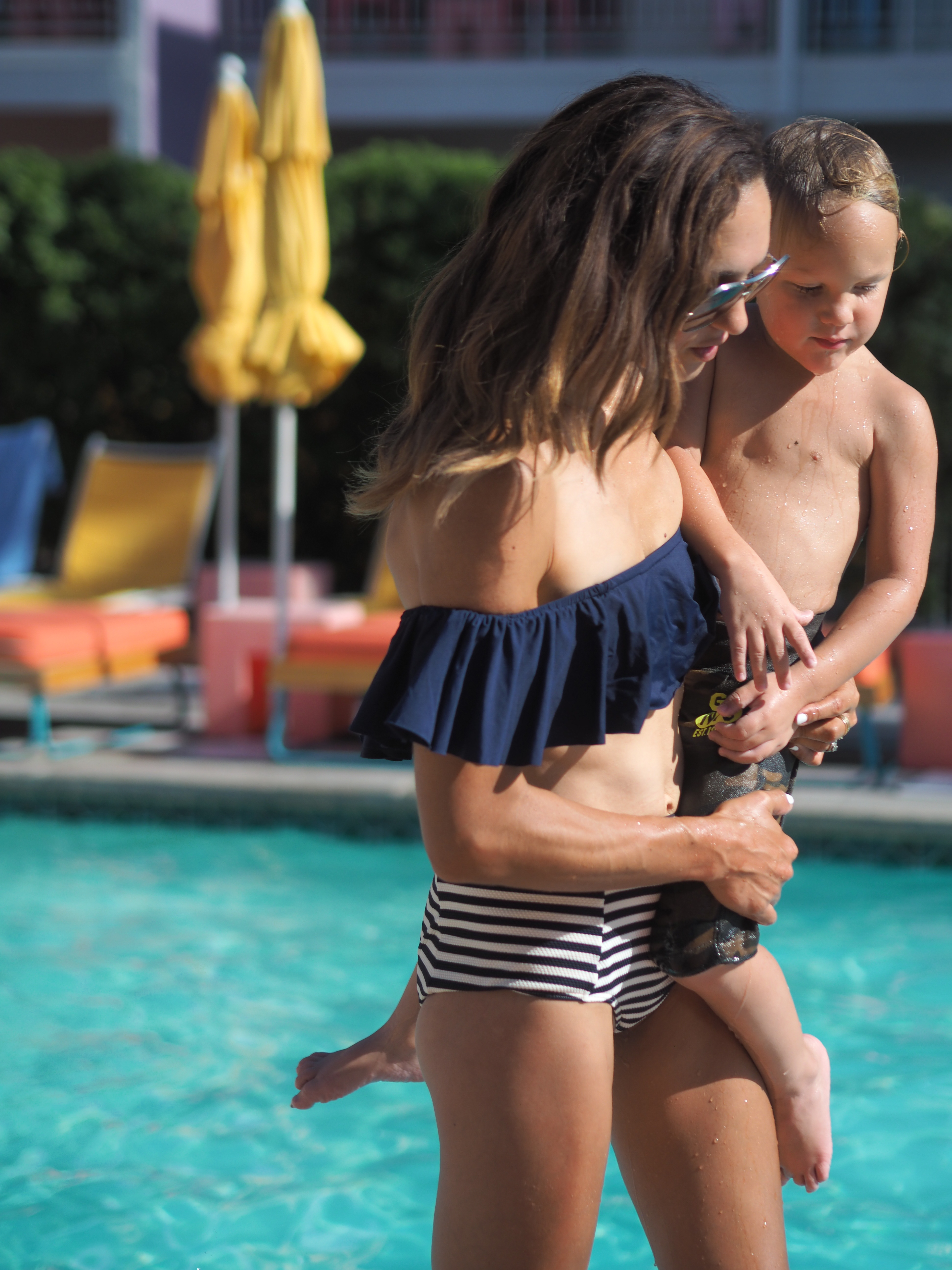 Shopping for a swimsuit is like shopping for jeans, it can be frustrating and intimidating. Today, I'm sharing a couple I love and that are flattering. Don't get me wrong, I still feel the urge to do 50 more ab crunches before I go down to the pool, but let's face it, I'm a mom, my body isn't perfect after 4 kids. Hello stretched out belly button thanks to my 8lb child #3. While he did some damage, it's obviously worth every bit and self tanner does wonders. I think we can all agree that a cute suit you love helps you feel better when wearing it. Let's dive right in:
1. I'm wearing this ruffle bandau from Wala Swim.
2. with this stripe bikini bottom thats similar to the Topshop one I'm wearing. (sold out).
3. If you're a one-piece girl, I've got you covered, I love this maillot I wore in Palm Springs.
One pieces are super flattering and its ok to have a couple to wear with a kimono.

Two pieces are super fun especially with the ruffle trend. Mix and match for beach and pool days, here are some of my favorites:

Below I added some beach or pool essentials from a cheap tote (because mine takes a beating on the beach) to a great big towel.
Are you a one-piece or two-piece girl?