I could think of worse things to do than a stroll down Melrose place, green tea matcha in hand, wearing my fave crops, and my four kiddos by my side. It was not a common Melrose Place scene but I think that's why I liked it. There were barely any other kids in sight and the surroundings were just gorgeous. The highlight was for sure my 'kate' walking casually by the Equipment store and realizing a large 'kate' sign was in the window. This may or may not have made bigger sister mad. I'll let you guess on that one. It afforded some pretty good conversation about how cool and special she felt, and more than a couple good snaps. I told her later it was for Kate Moss and she seemed confused. Haha. Also a highlight was little brother trying to make bunny ears with his small chubby fingers. Ahhhh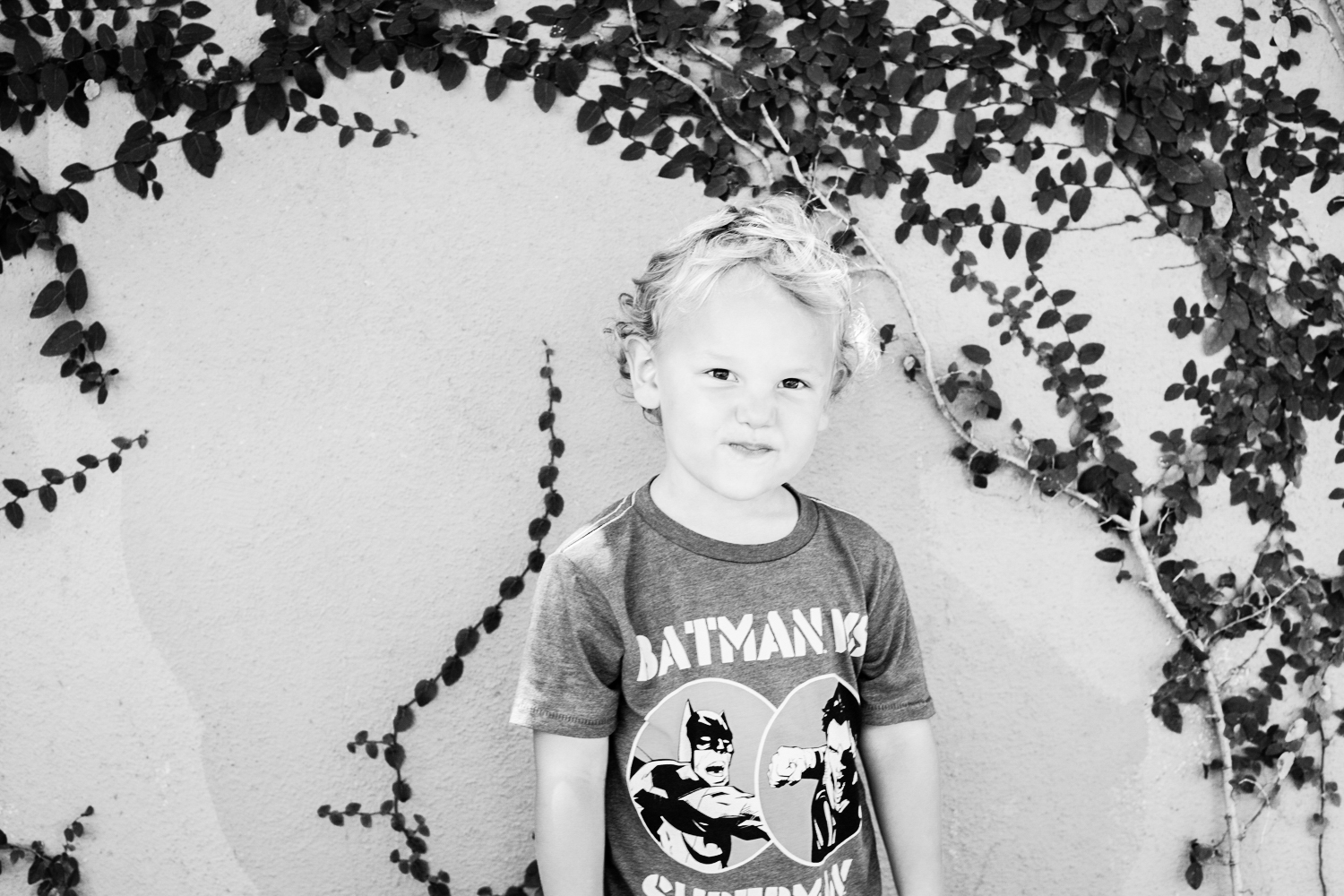 such a charmer!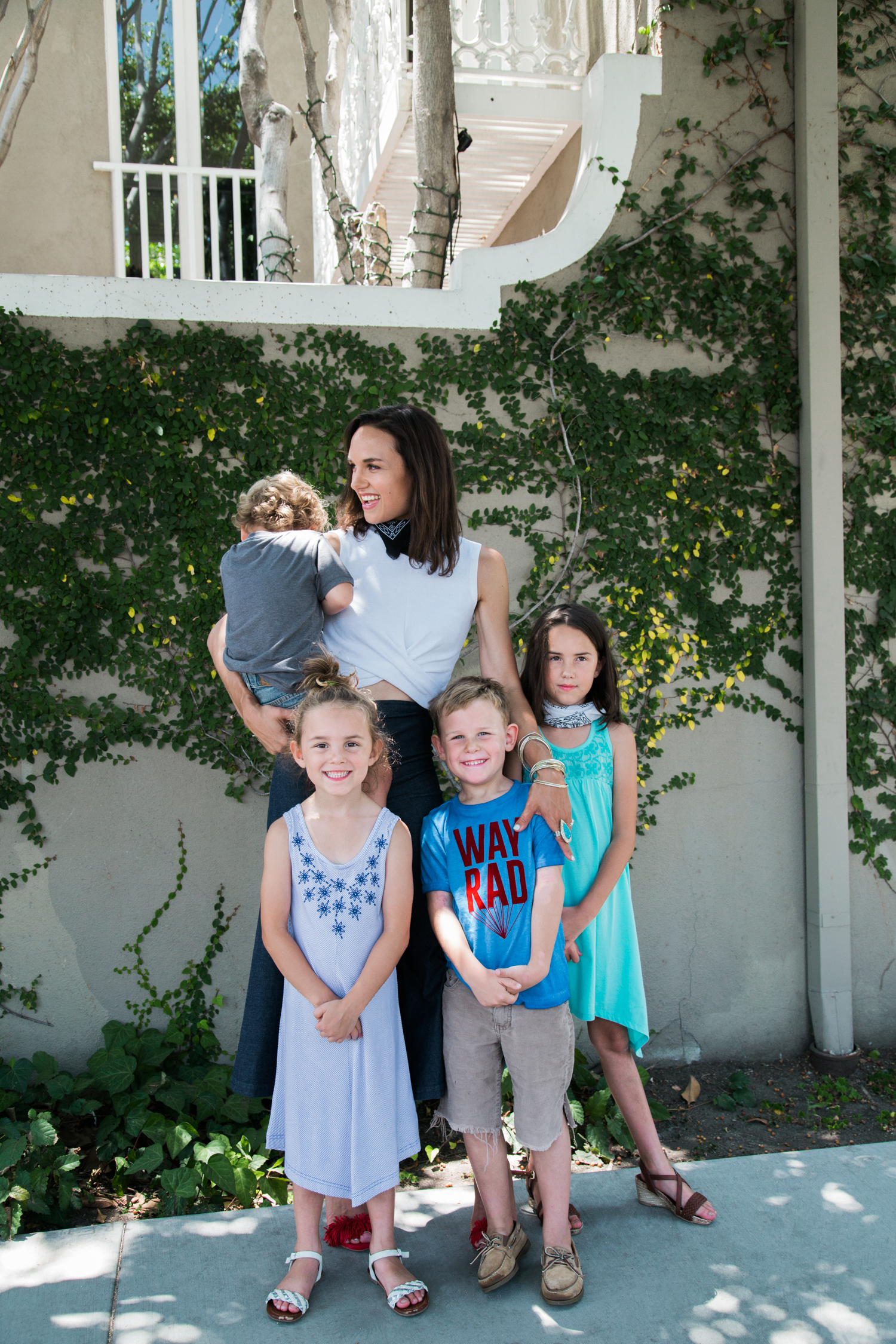 Are they all yours? Yes, they're all mine  . . .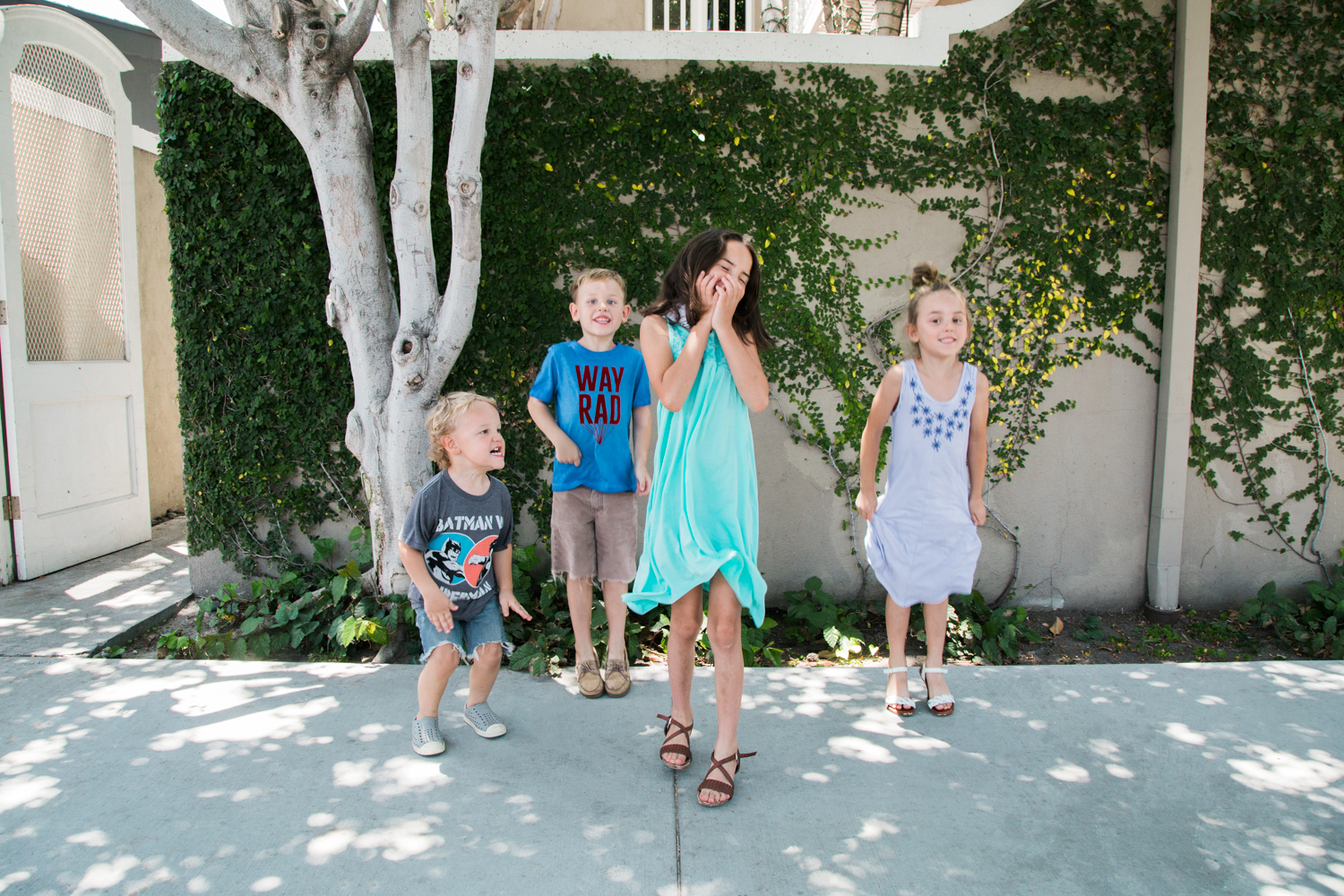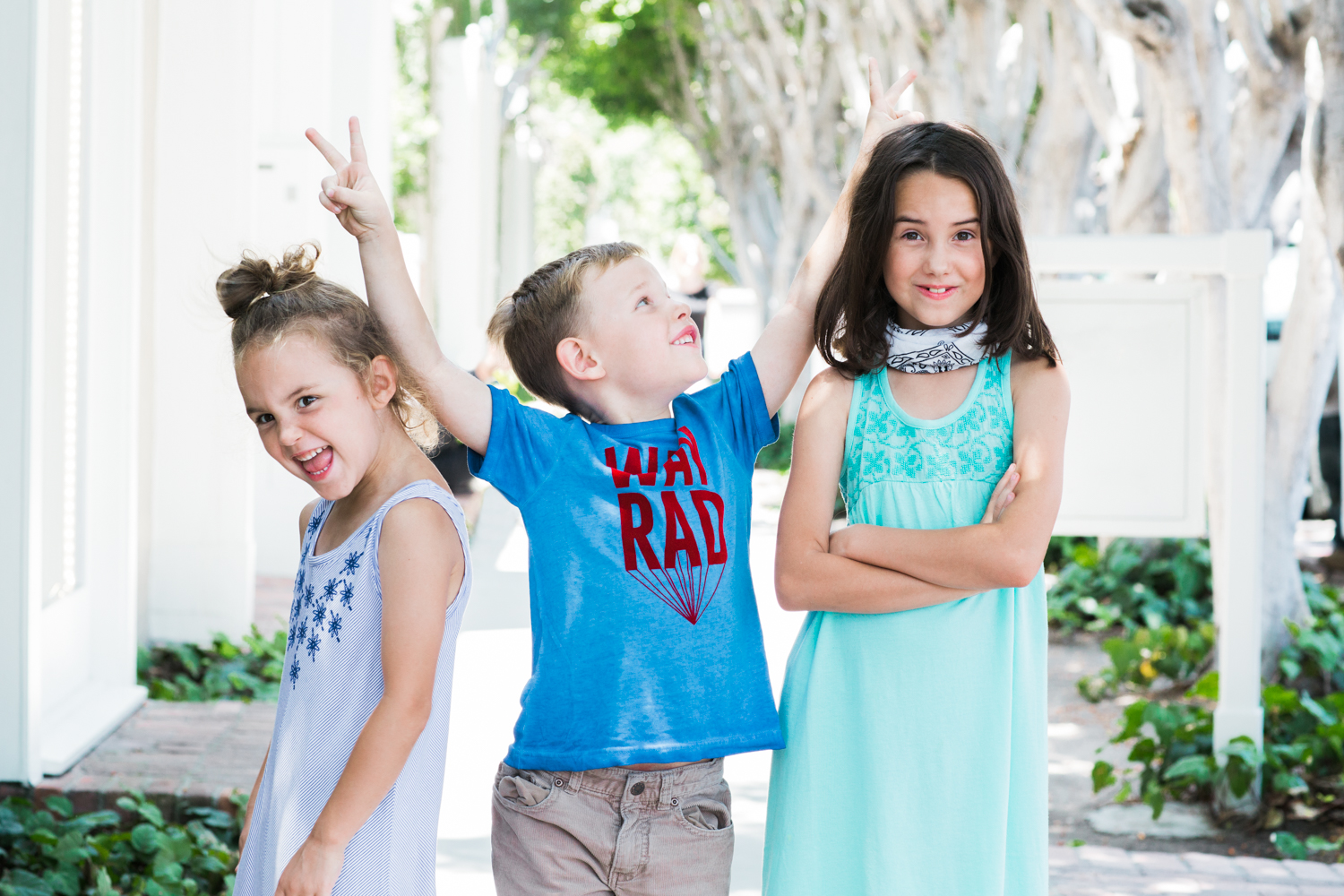 Her look is everything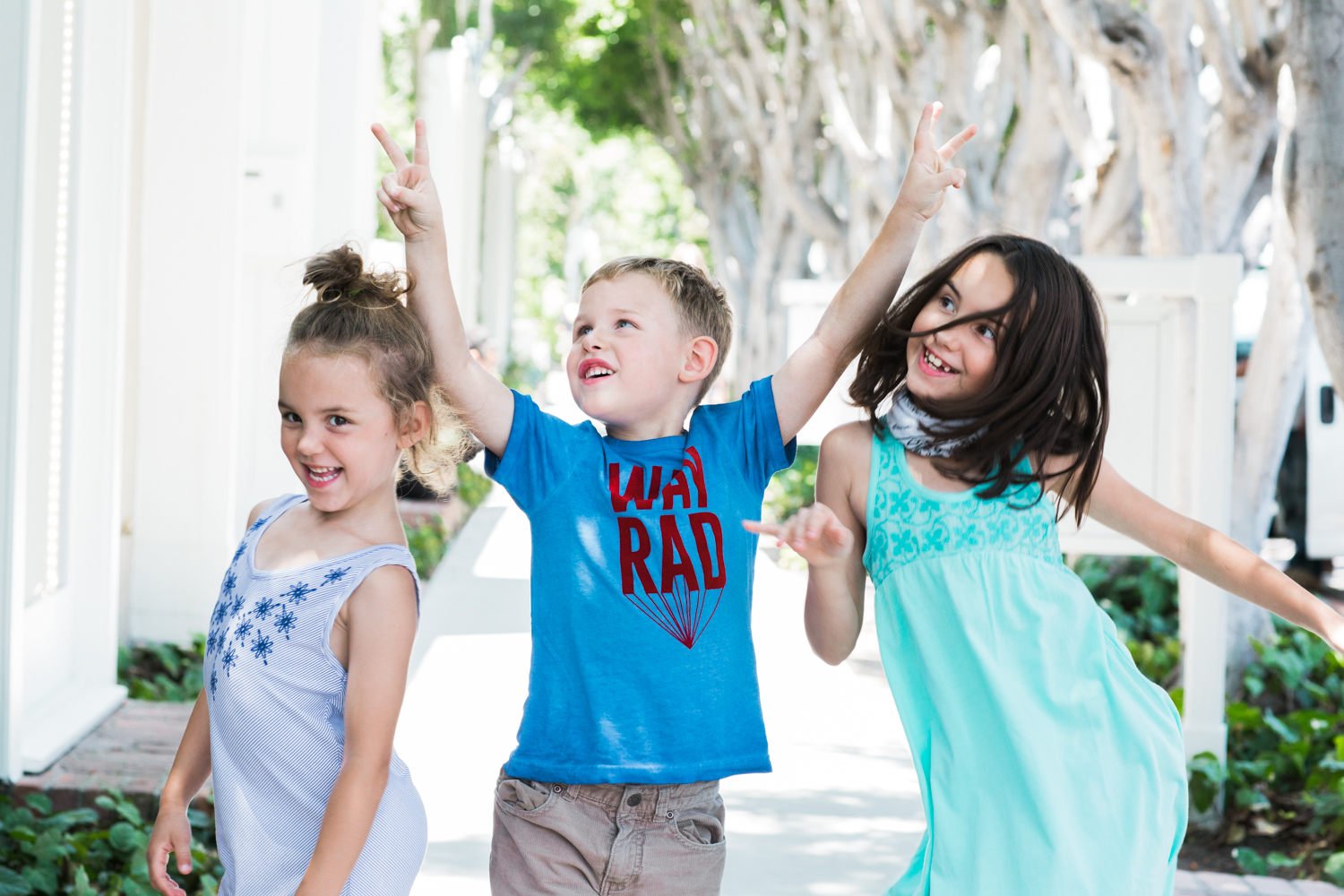 Chasing them is a full workout. No joke.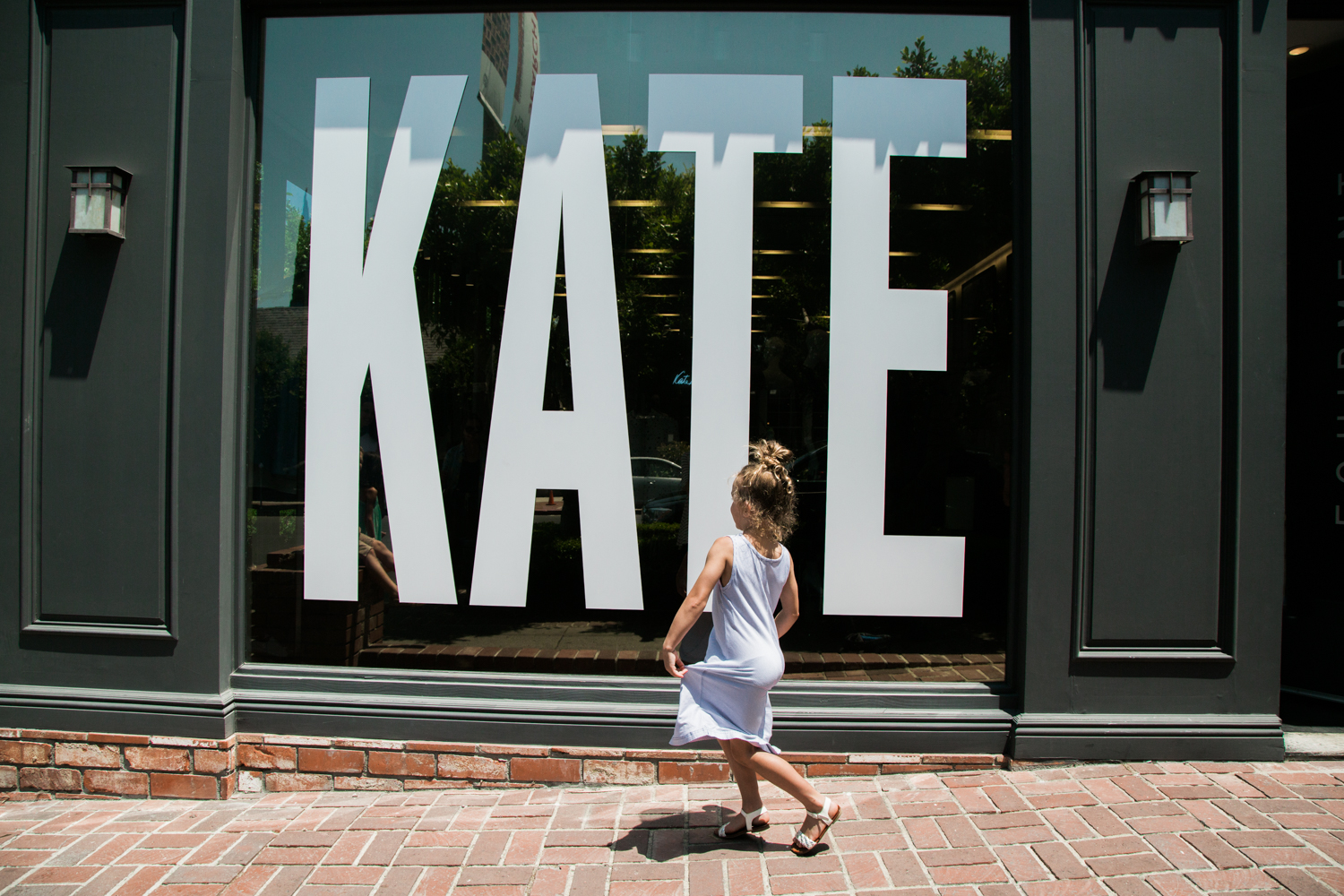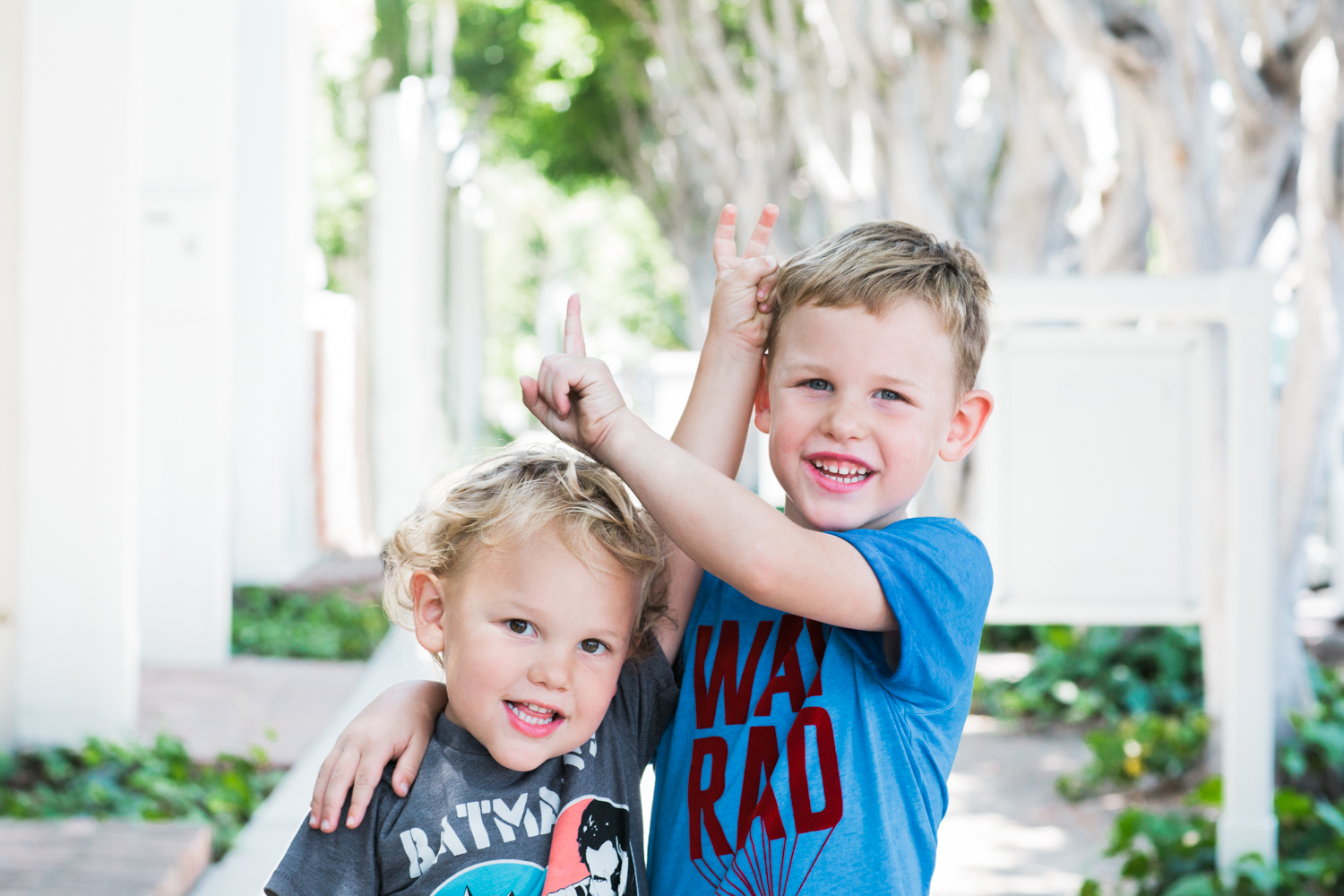 Lil bro's first attempt at bunny ears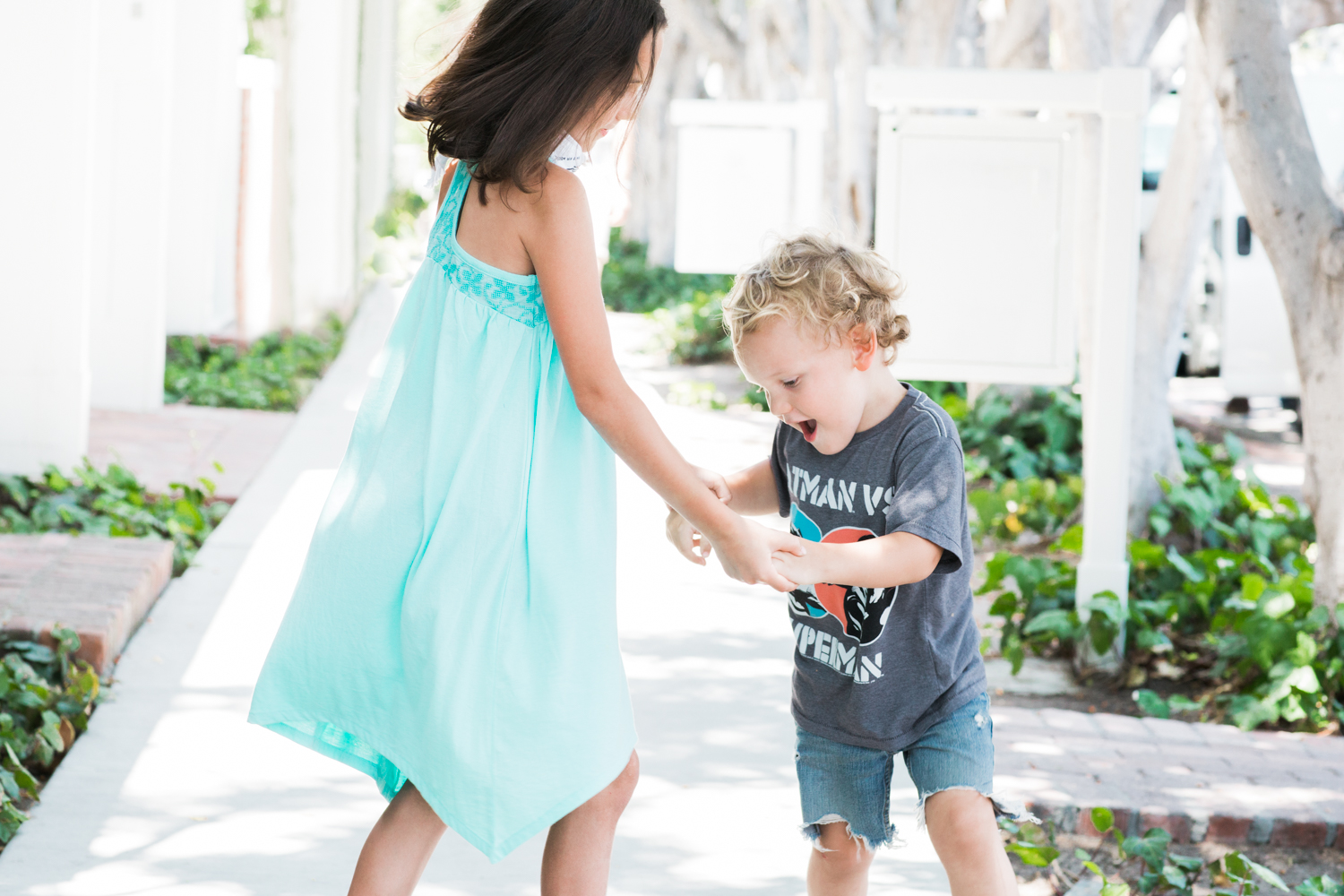 This picture sums up their relationship
He loves this Munchkin cup! And everything blue of course.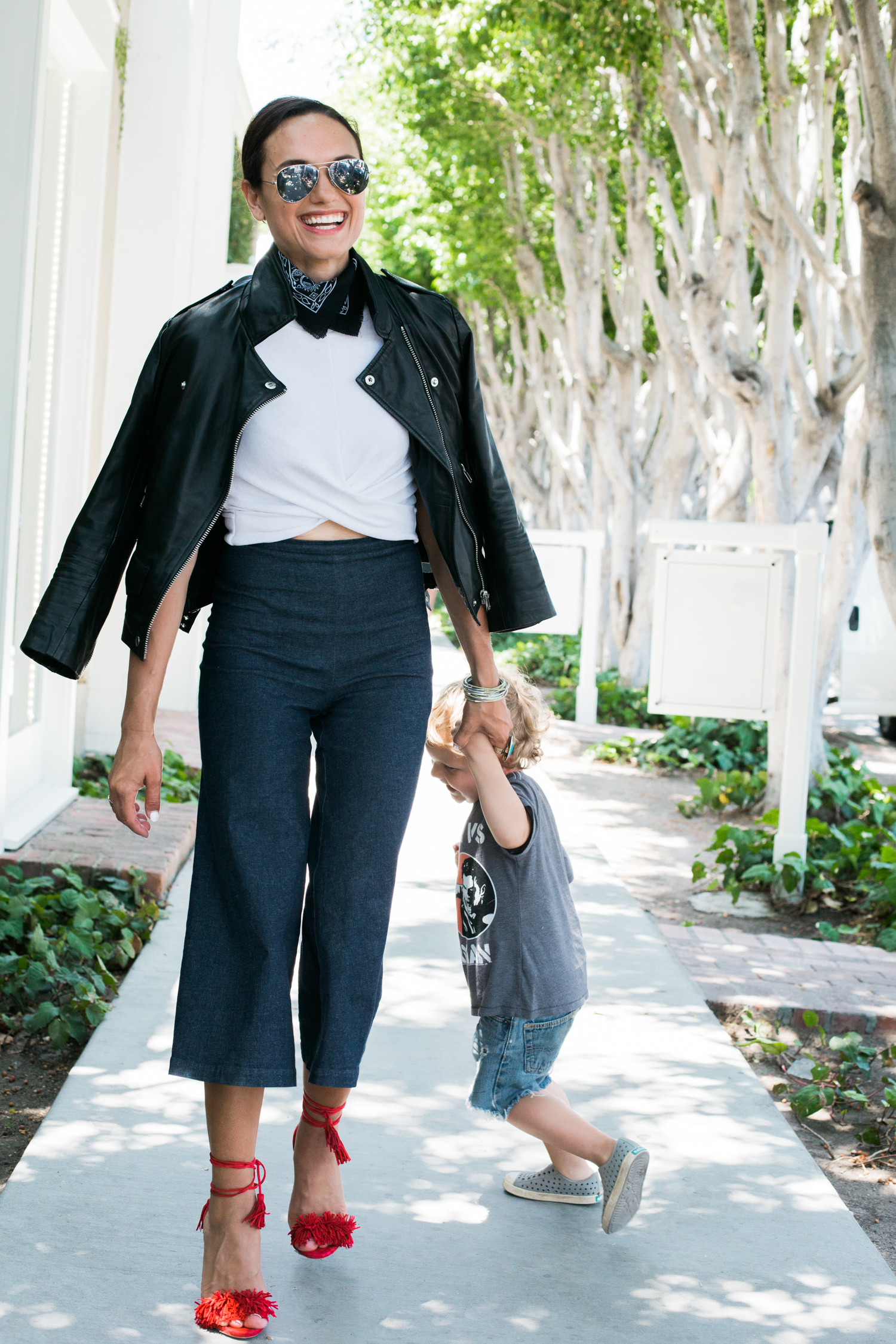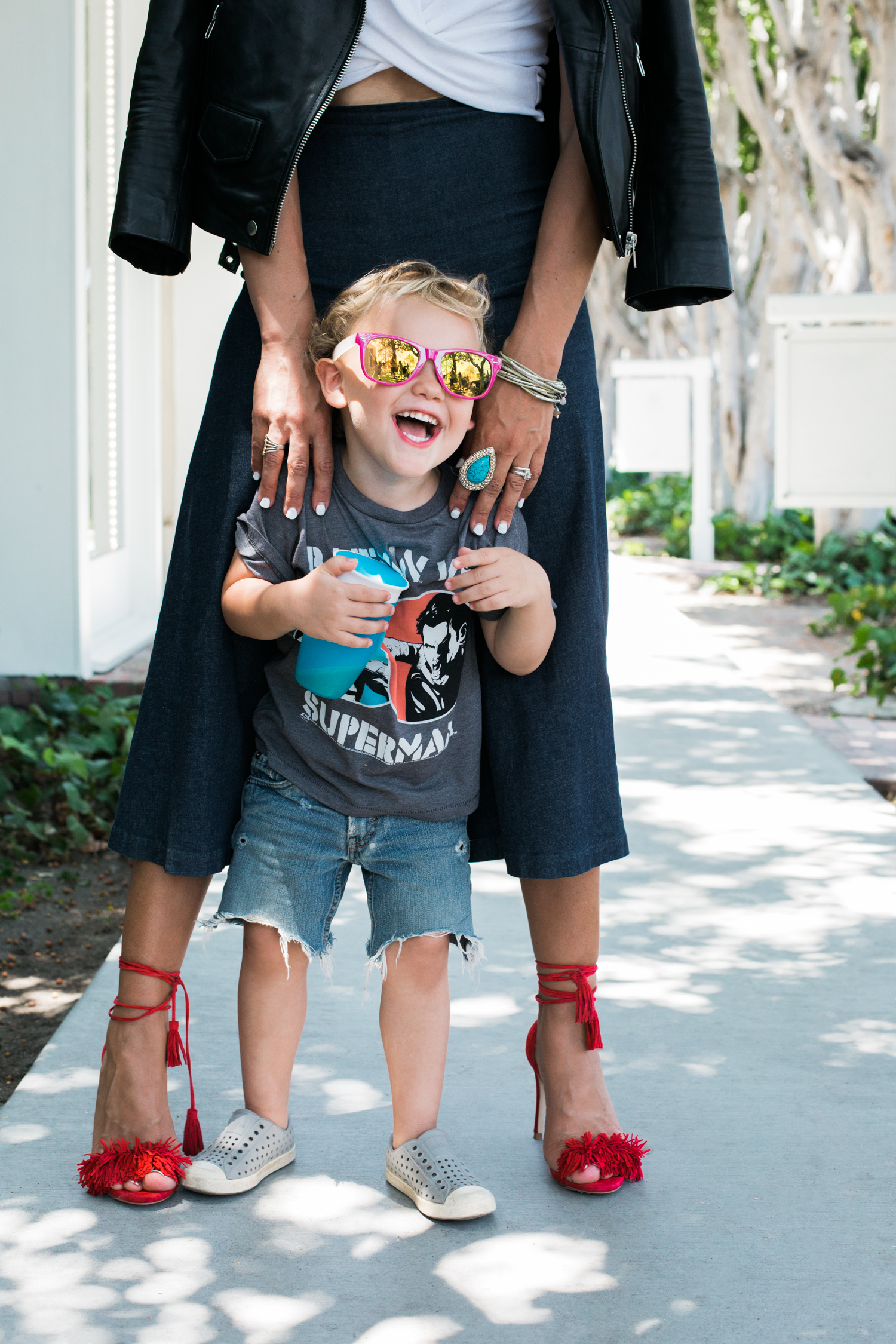 All in all a very fun afternoon hanging around Melrose, Alfred's Tea with some of LA's best: Janna Carney, Felicia Lasala and Molly Paddon. These types of outtings are best short and sweet. And if you're curious if we were tired afterwards, you guessed right. Most of my days do not go as planned despite my best laid plans and are far from picture perfect, i.e. some tears and my three year-old only faced the camera if you shouted "lollipop!" However all this real life is what makes life exciting. It was a wise woman who said the days are long, but the years are short. And I know I'll miss these exhausting and full, lollipop filled, energetic days full of innocence, wonder, naughtiness and love. Just give me all the coffee. Until the next adventure . . .
MUA Molly Paddon
denim culottes ELAINE KIM THESE and SIMILAR/also flattering CULOTTES crop top STORETS / sandals SIMILAR
bandana FREE PEOPLE
kids girls dresses TUCKER + TATE (stars) TUCKER + TATE (solid)
boys shirts Batman v Superman / Way RAD