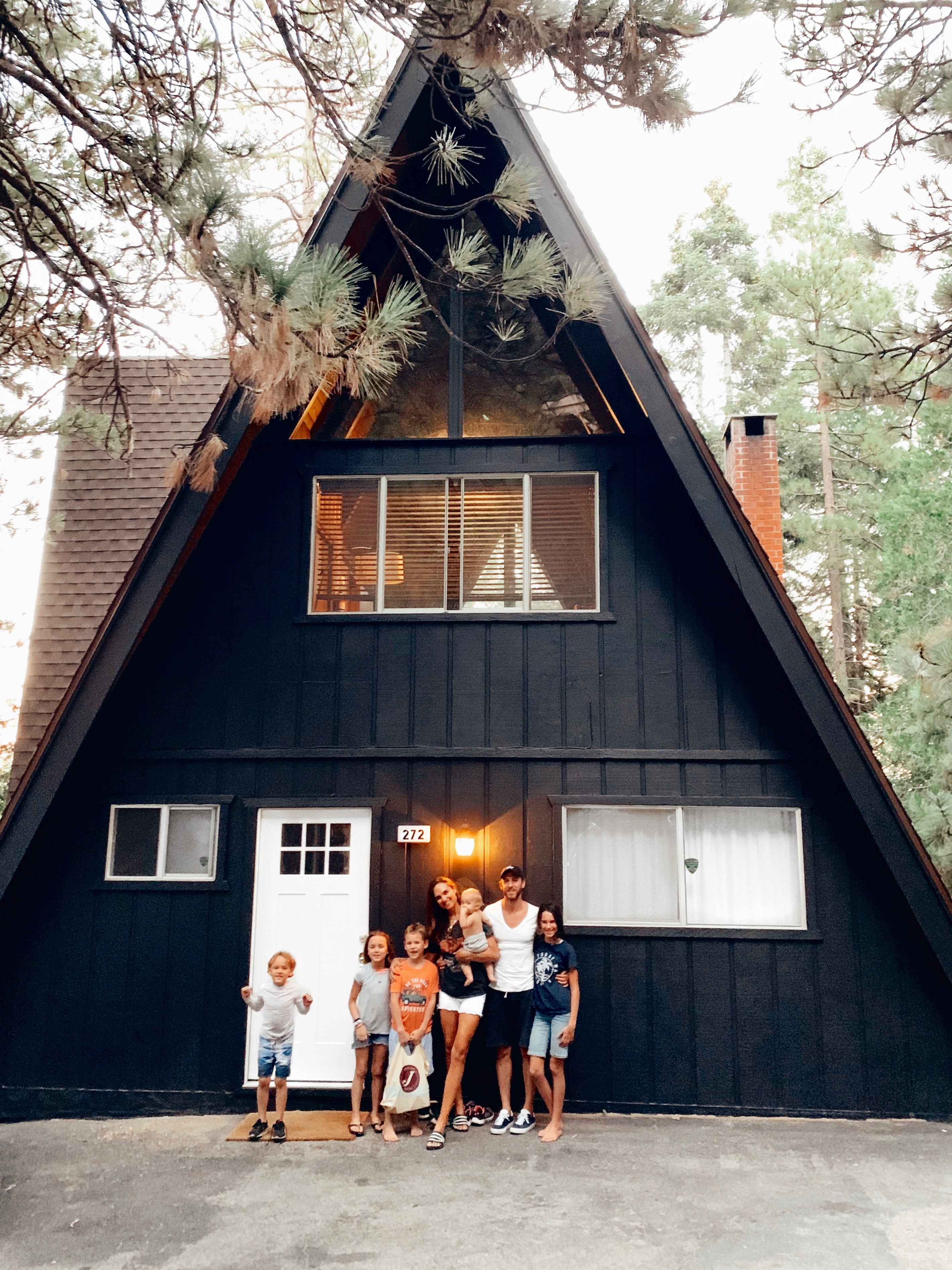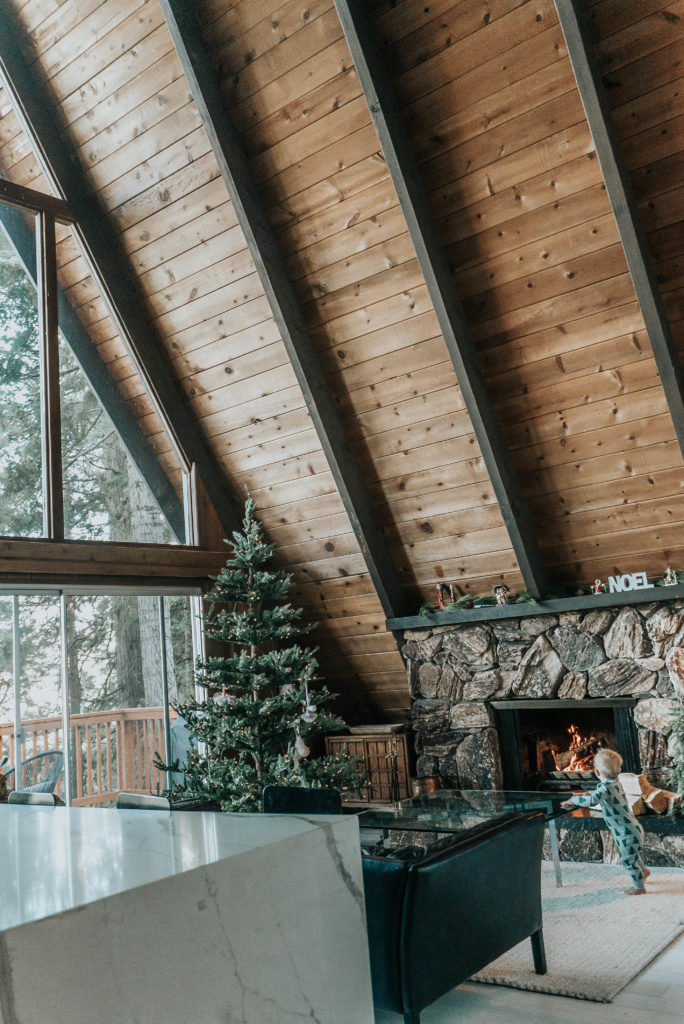 12.16.19 We closed on our beloved arrowhead home.
When we moved from Chicago to LA, we anticipated giving up the opportunity for homeownership. We knew it would be crazy out here, so we decided to rent until we really knew the area. While renting, we were longing to sink our teeth into a house. We looked for houses all over, made offers, waited and prayed. The doors kept closing.
Out of frustration, we decided to rethink homeownership. There are many benefits to renting, but wow, we really wanted to sink our teeth into a house. That's when we made a unique decision. We decided to buy a cabin in the mountains with the potential to rent it out. Reid was once told, "rent where you live and rent what you own." As Reid obsessively searched the real estate listings in Lake Arrowhead, he finally came across some doable options. Our A-Frame was a diamond in the rough and we knew it had SO much potential. We leaped on it and didn't turn back. After 6 months of design and countless trips up and down the mountain, the place looked pretty special and we loved it.
How did we find the A-Frame?
Reid kept his eye on the real estate listings for Big Bear and Lake Arrowhead. I think he looked at every house listed for a month straight. We knew how much we were willing to spend and we did our research and looked at Airbnb listings to find daily rates and how often they booked. That way we knew if we rented the A-Frame for a minimum of 10 nights a month we would cover our cost. It's all about timing and seeing potential in what seems unlikely – don't be afraid to jump on something you don't exactly want.
What did you learn from renting it out?
Renting the A-Frame on Airbnb was a great experience and helped offset our remodel expenses. Our guests were super polite and we received great comments. Although, of course, there was one funny thing that happened in our year of short-term renting. Our oven knob kept braking. We have no idea why, but we went through four knobs in two months! Reid finally made a video of how to turn the oven on and would text it to the guest when they arrived. That seemed to do the trick.
The grand finale of our rental was the 24" snowstorm over Thanksgiving of 2019. Our guests lost power for the entire day, ran out of firewood and their phones died. Needless to say, they loved their snowed-in experience and their kids thought we "staged" the snow. A great ending to a year of hosting guests.
What does it take to be an Airbnb Superhost?
Communicate clearly
Touch base with the renters, but don't act like you are babysitting them.
Make your guests feel welcome
Clean
Comfy beds (thanks Lull Mattress! We got so many compliments on our comfy mattresses)
Respond quickly
Why did you sell?
The decision to sell was easy for me but hard for Reid. While I loved going up to the mountains as an escape from the LA grind, I still found the trip exhausting. Packing the family up for a couple nights was a lot of work. The kids also started soccer and our free weekends became not so free. We found it more difficult to spend time up there. I decided I would rather invest in our primary home. I wanted a house we could live in, design and make a home. Reid, on the other hand, was a little more emotionally attached. This was his vision and a great experience for him to see his drawings come to life. He loved the quiet of the mountains and the architecture of the A-Frame. But in the end, we both agreed that we would rather have a permanent home of our own. Thus, we decided to list the A-Frame on the MLS with Christine Williams who was referred to me by a friend. 
With the sale of Arrowhead, we were able to have a down payment for our new house and super thankful. While we are sad to see it go, we are overjoyed for the lasting memories we made there.
See more about the renovation, inspiration, and links to products we use, HERE.