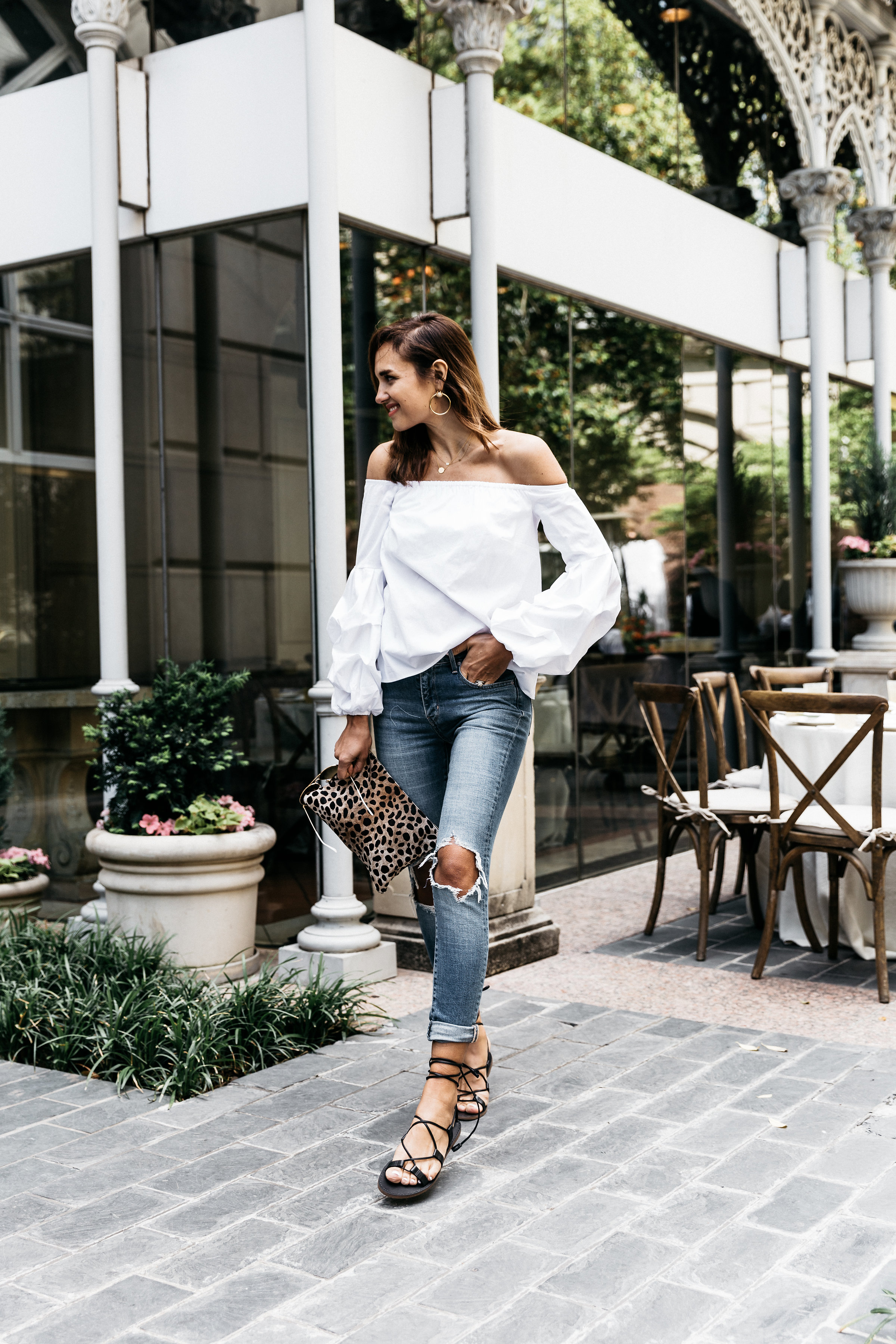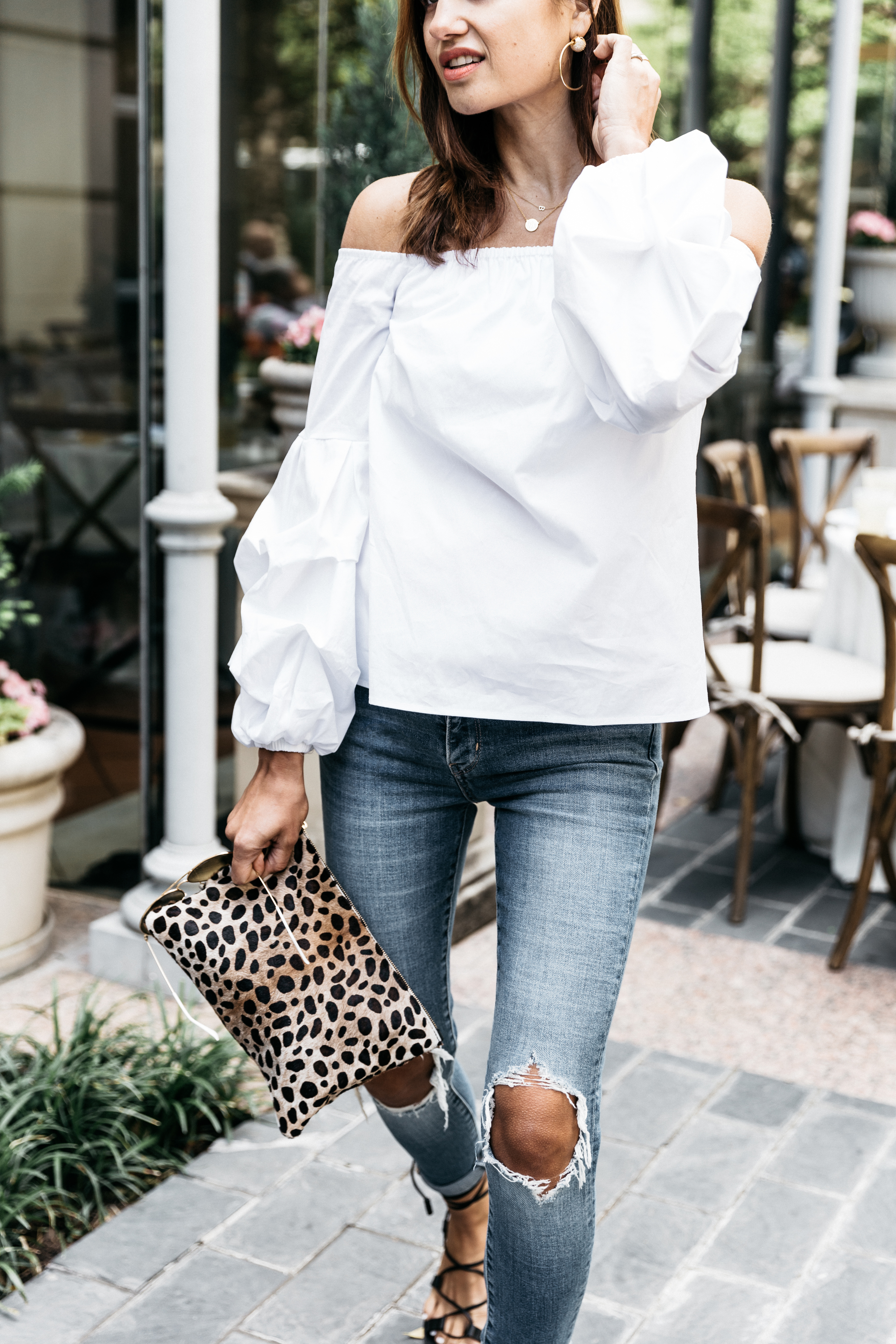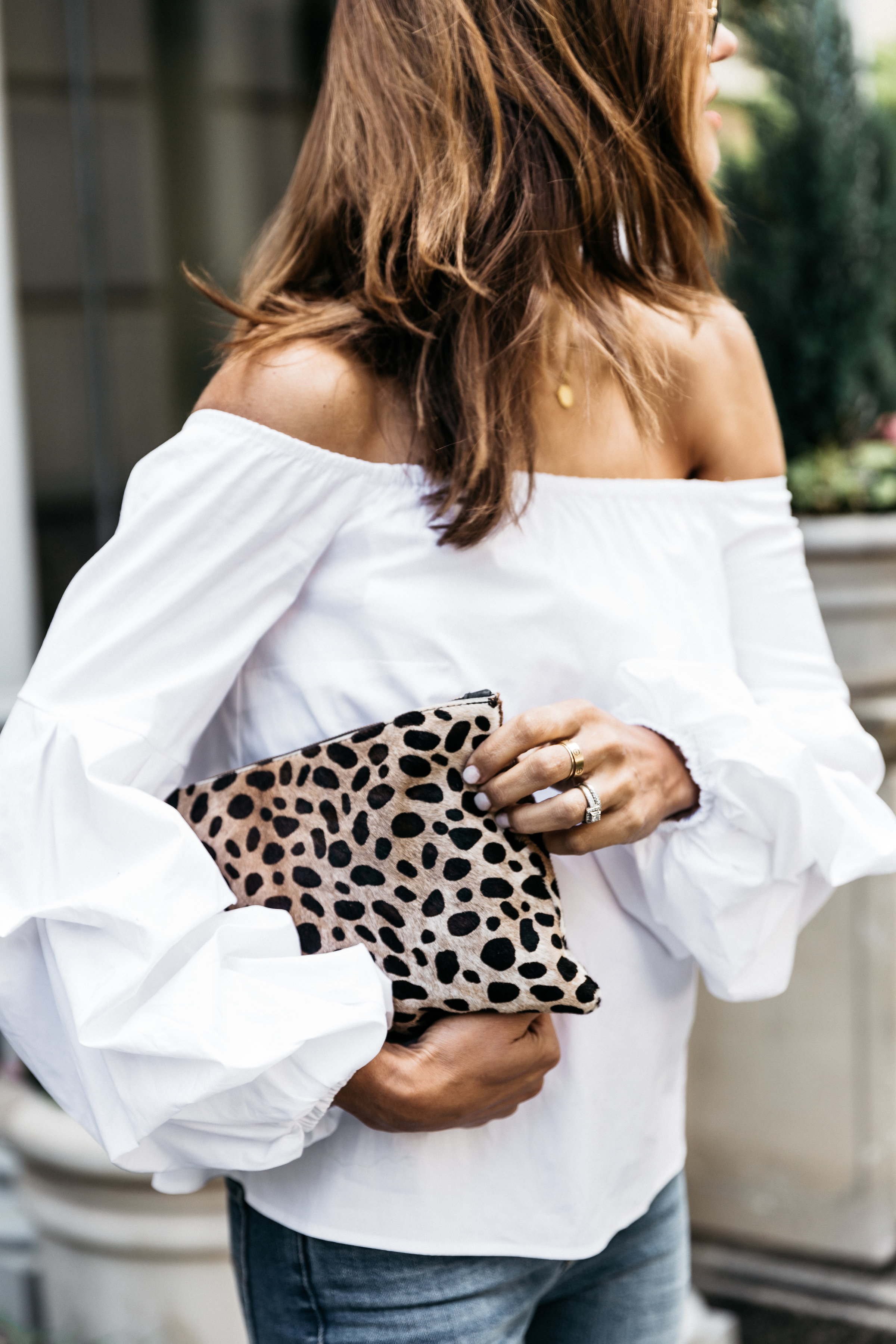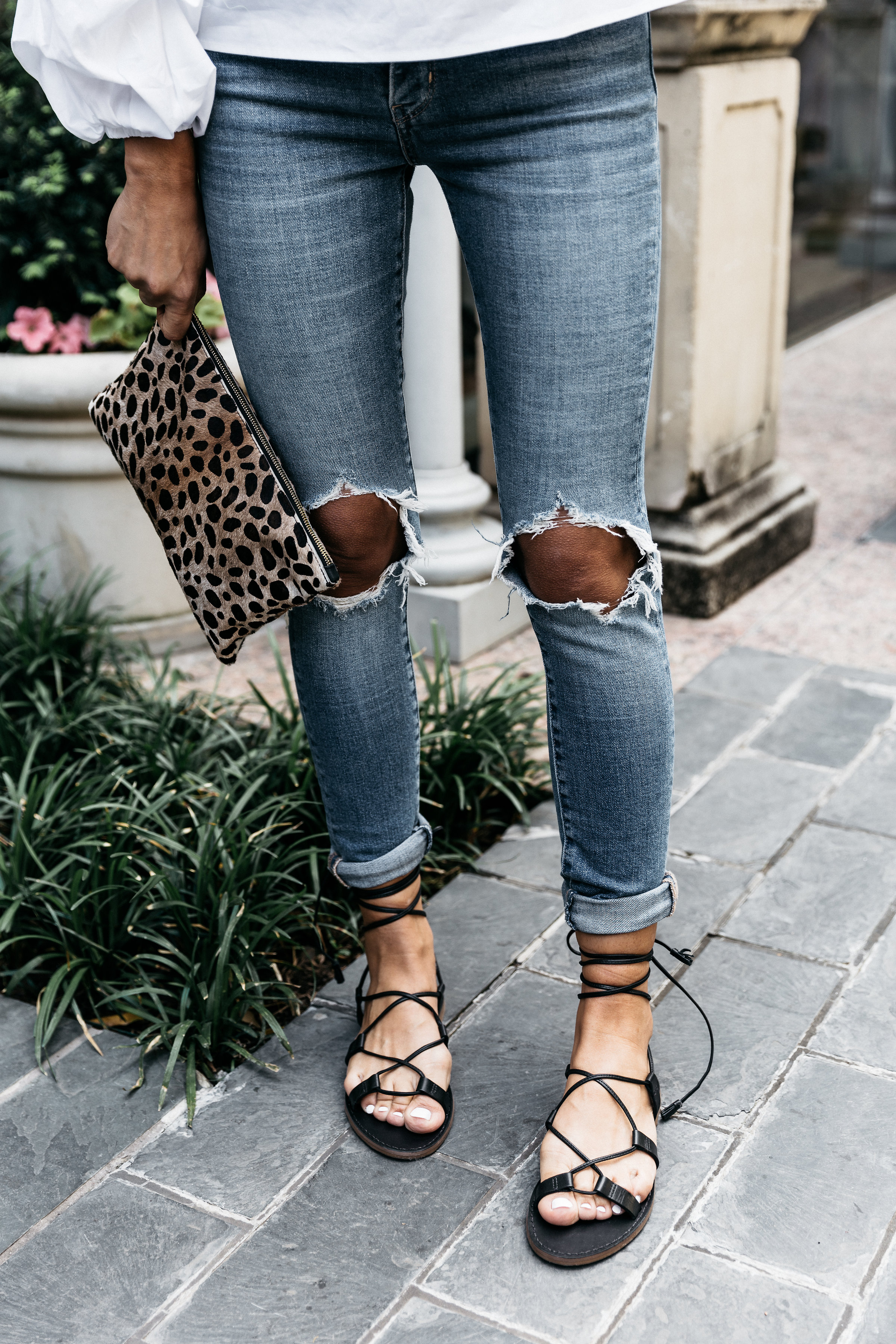 Top and similar / Earrings // Leopard Clutch // Sandals // Jeans // Necklace similar // Sunglasses // Bronzer in "Laguna" // Sunless Tanner

Last weekend I spent with Rewardstyle! I have been with them since their inception, and if you're not already familiar, this company has changed the fashion world! One of the highlights was, I was able to talk to my insta friend, fellow mom and multiple business owner Amber Venz-Box. We talked about her new venture "cherry" the downloadable app that allows you to order a mani pedi from your phone and they come to you. YES, I tried this service and LOVED it! Feels luxe when you can get a manicure and pedicure in your pj's! Besides taking advantage of the great opportunity to network with fellow bloggers, I also attended for the seminars on how to best integrate home content into my blog and social channels. As most of you know, we are in the thick of renovating our the Lake Arrowhead house, and will be shortly furnishing it! I can't wait to implement what I learned from this packed weekend! What do you guys think? I always value your opinion.
Tips for Travel to Dallas
Where did you stay?
Hotel Crescent Court
Huge hotel and lots of amenities, service was a wee bit slow but it was during a large conference so delays expected.
Friends of mine also stayed at the Adolphus and loved it.
Where did you eat?
+ We at ShinSei for sushi, thankfully they had a good variety of vegetarian dishes as well.
+ The Concierge is your best friend. We asked for healthy vegetarian food and we were told to go to NORA, mediterranean cuisine that knocked it out of the park.
Also recommended to me but I didn't have time to try:
Sixty Vines, Honor Bar, Royal Blue Coffee, Mi Cocina, Bird Bakery, and Dolce Riviera
What to do for fun?
+ Go Biking! Our hotel had bikes – use them! Did you know on average, you can burn up to 450 calories just biking 5 miles?
+ Get Coffee
+ Go visit the Dallas Arboretum
+ Shop at the Dallas Galleria
As always, my shop page is open 24/7 (including home products I'm shopping for currently) and don't forget to follow me on the LiketoKnow.it App where I'm posting exclusive content.
Now, off to take my kids to the park because its truly feels like Spring.
Happy Monday!