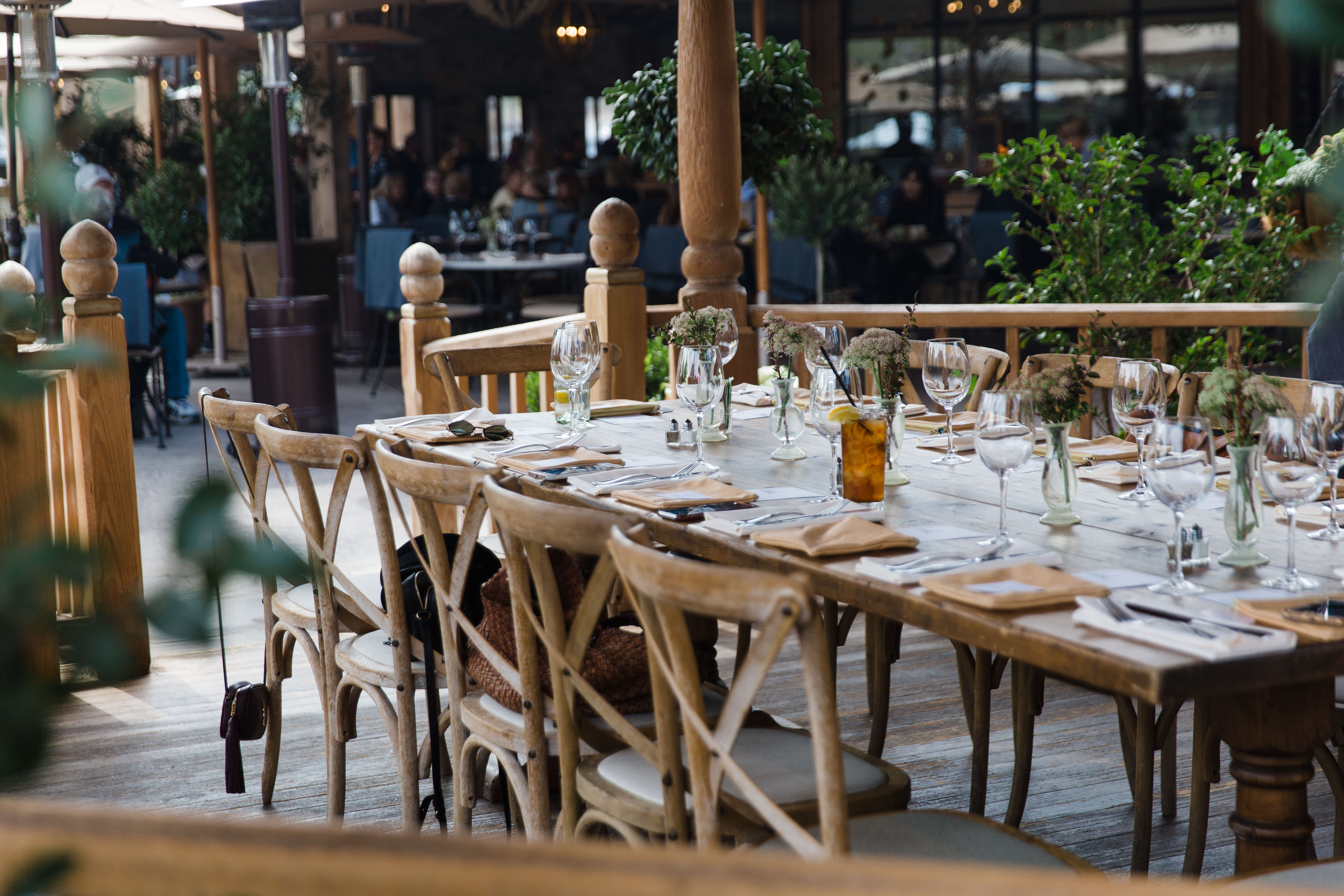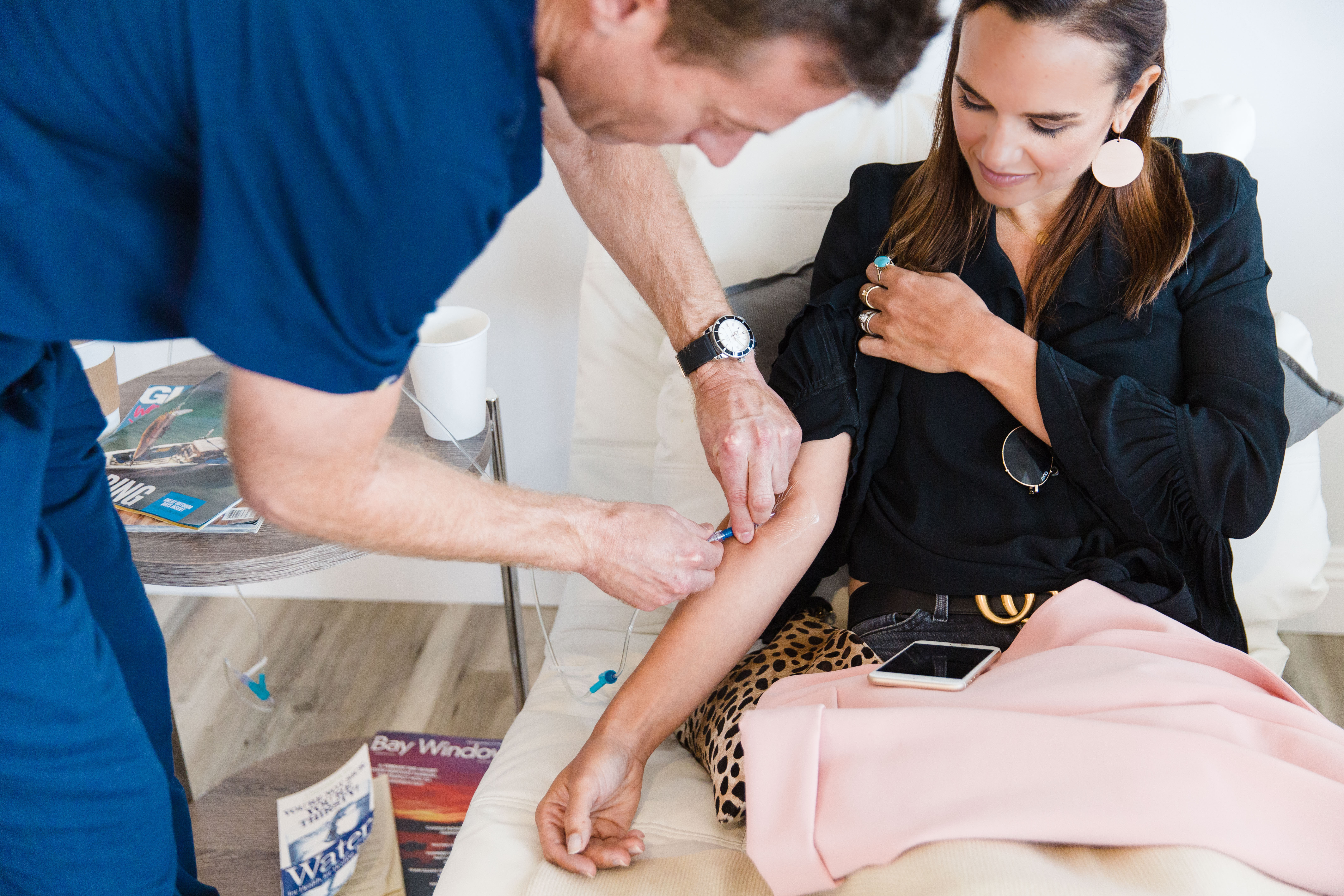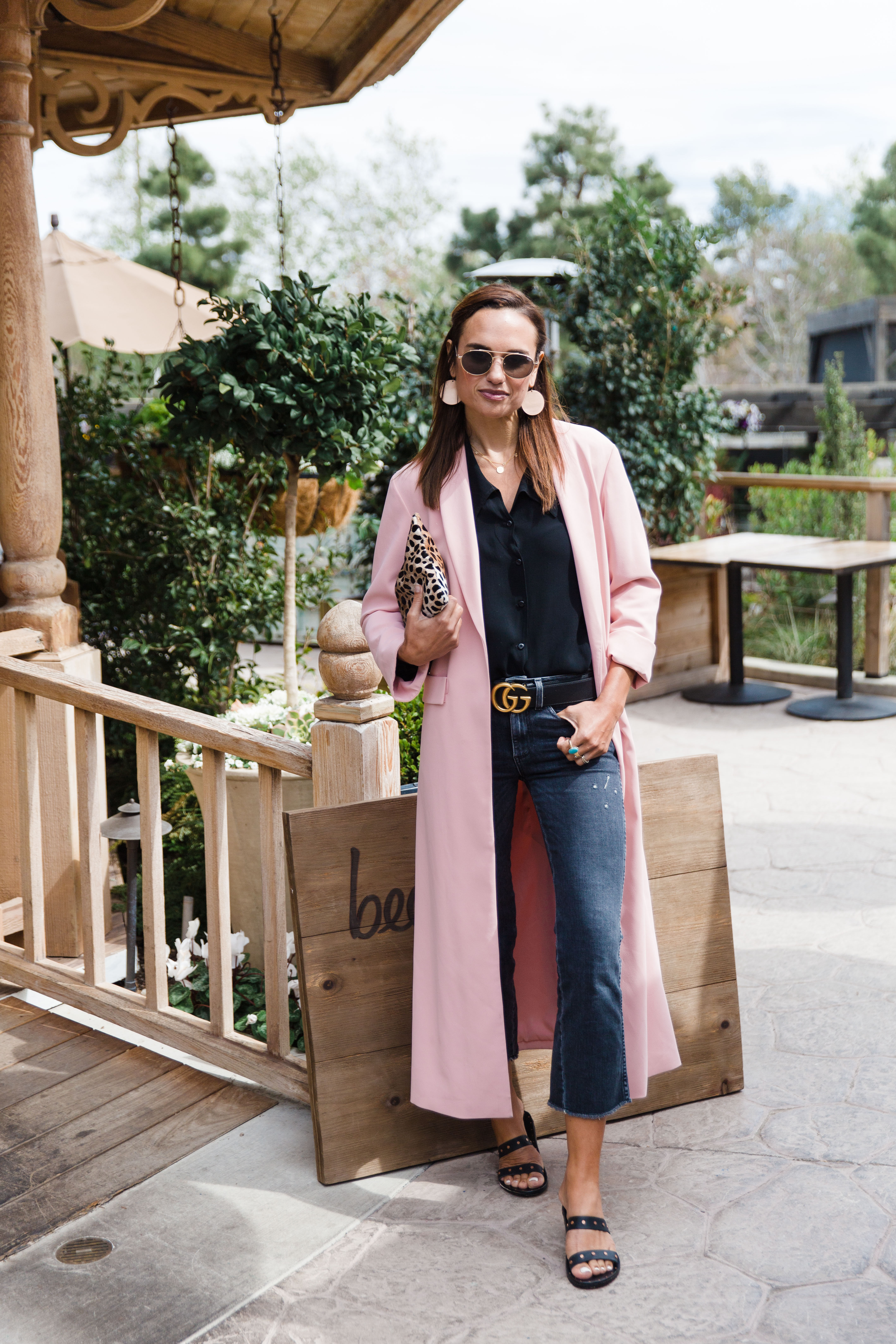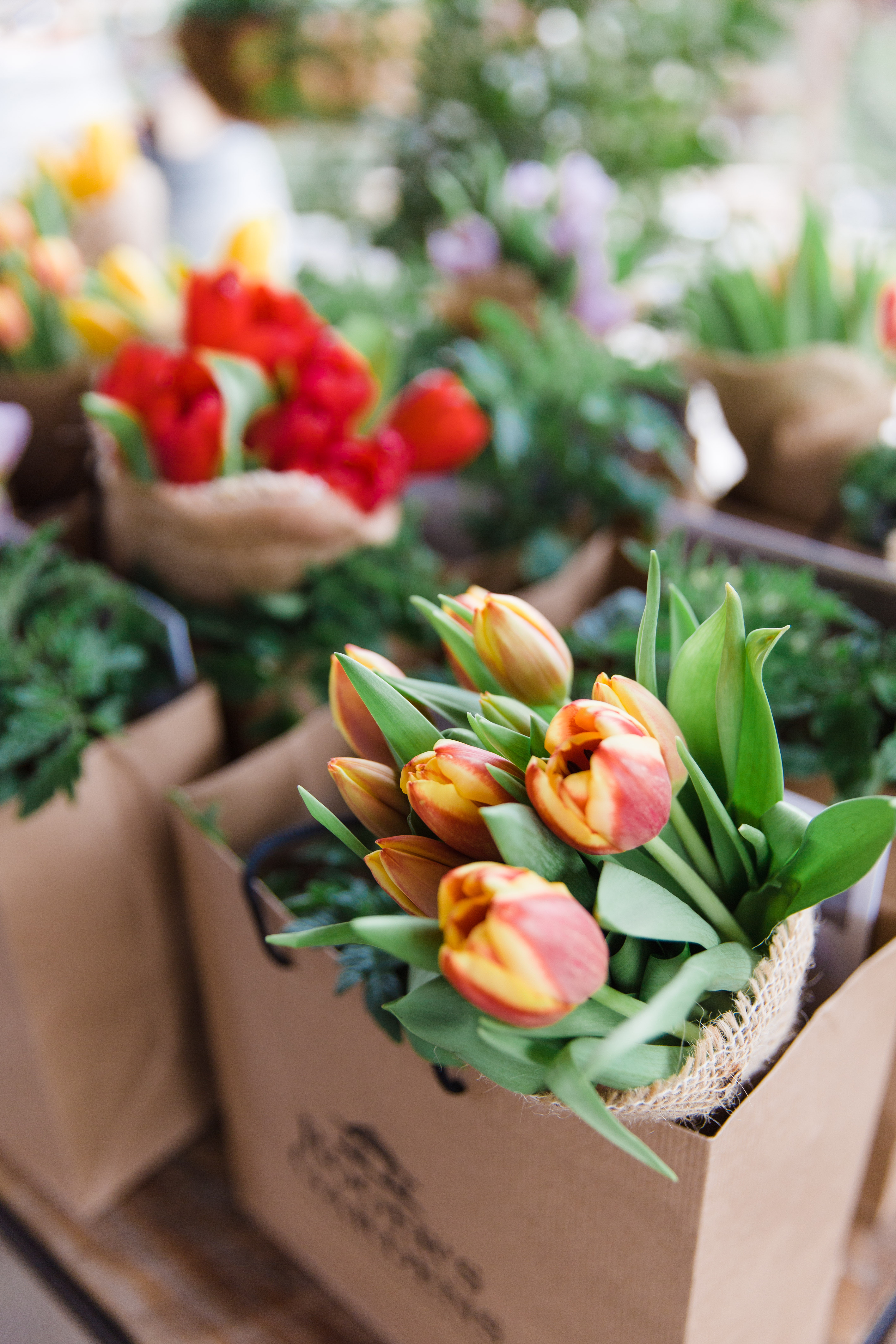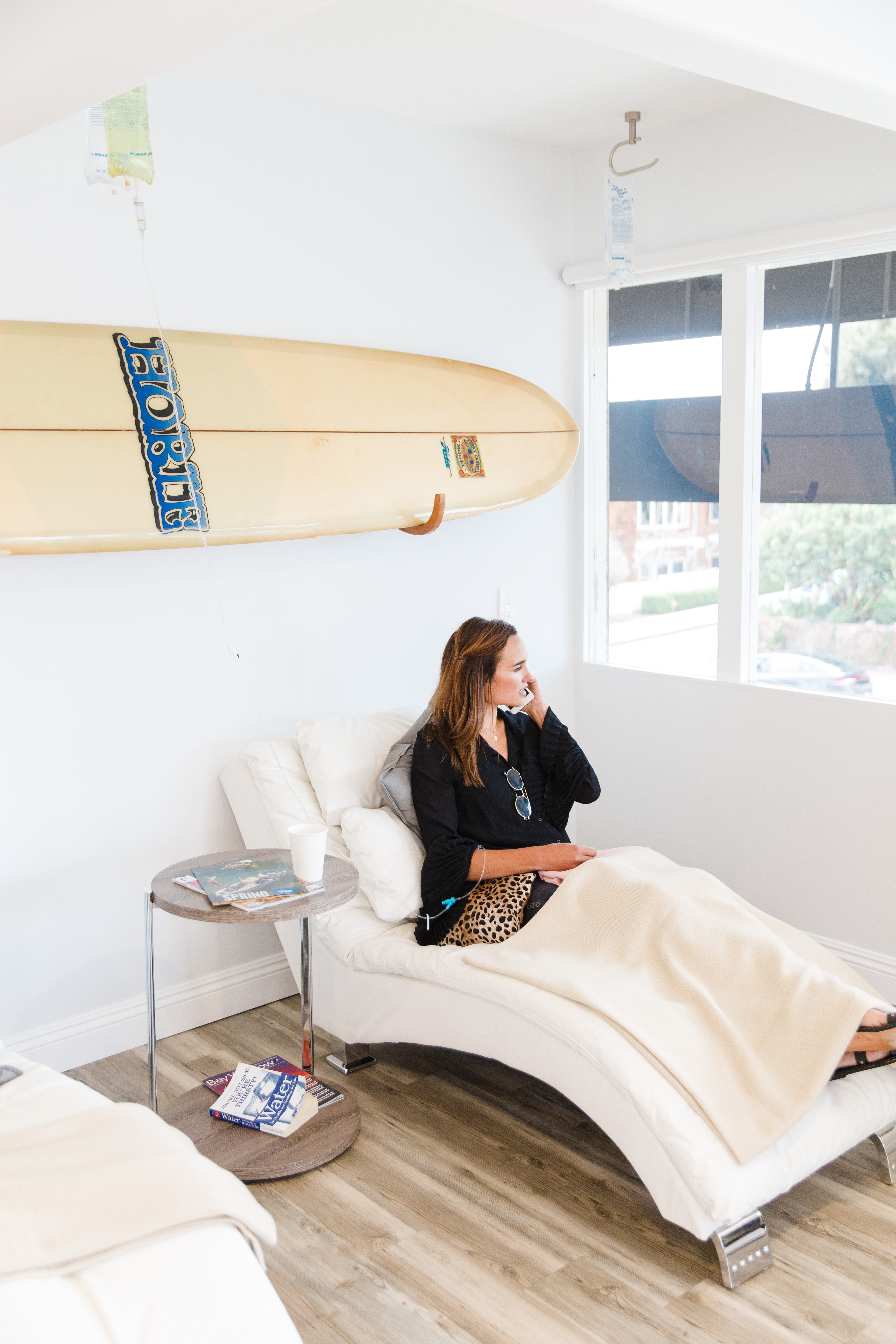 jacket alice + olivia similar // jeans // top  // sunglasses // belt // sandals use code SHALICEBEEK //

I expected to feel better after a vitamin IV injection but I didn't expect to leave with so much knowledge I gained from celebrity nutritionist Kelly Leveque. I'm a self professed "health nut" and always interested in health and my eyes were opened to so much valuable information! She believes in the fab 4: protein, fat, fiber, and greens.  I knew I felt better eating an avocado with leafy greens! Get here famous smoothie HERE! It was all in all a lovely day with the Beek team from IV treatment at The Hydration Room to lunch with boss babes at Farmhouse. Thank you again to the lovely Beek team and Hydration Room! Now off to buy the ingredients for the Fab 4 smoothie! As always, my shop page is open 24/7. Have a lovely weekend.
Use code "shalicebeek" for a special discount – FREE SHIPPING!
Shot on location at Farmhouse Restaurant Corona Del Mar, CA, photo's by Taylor Cole Photography