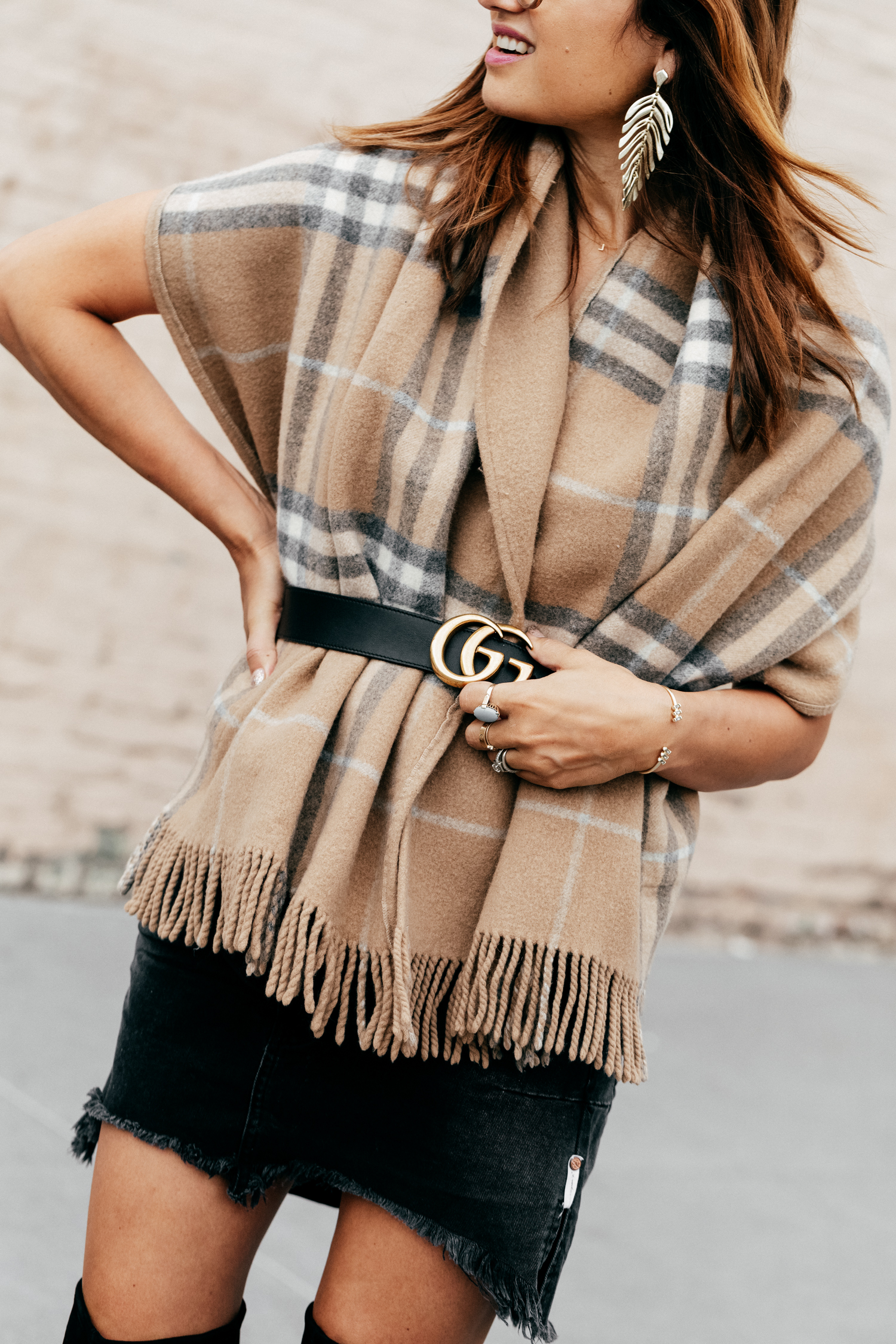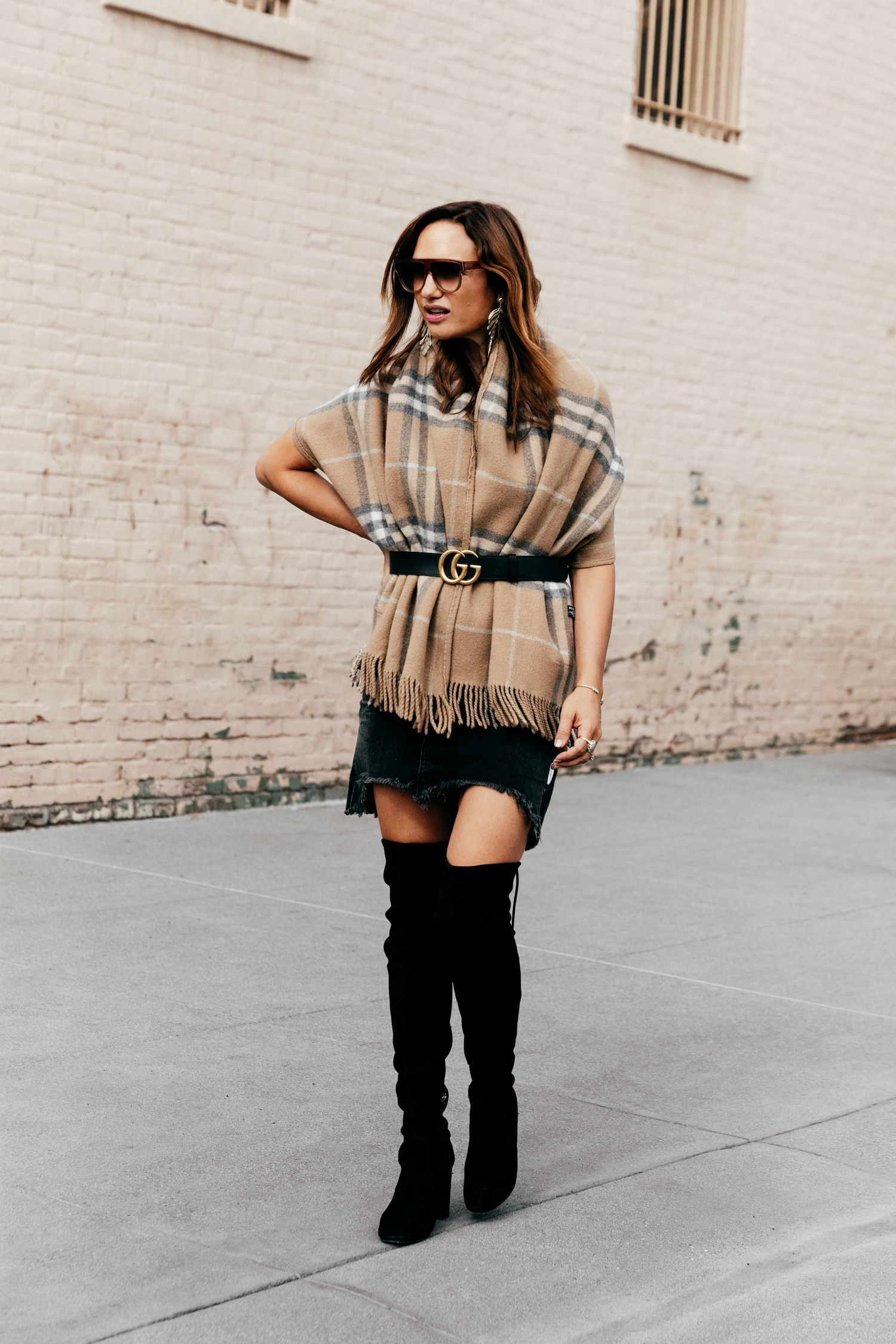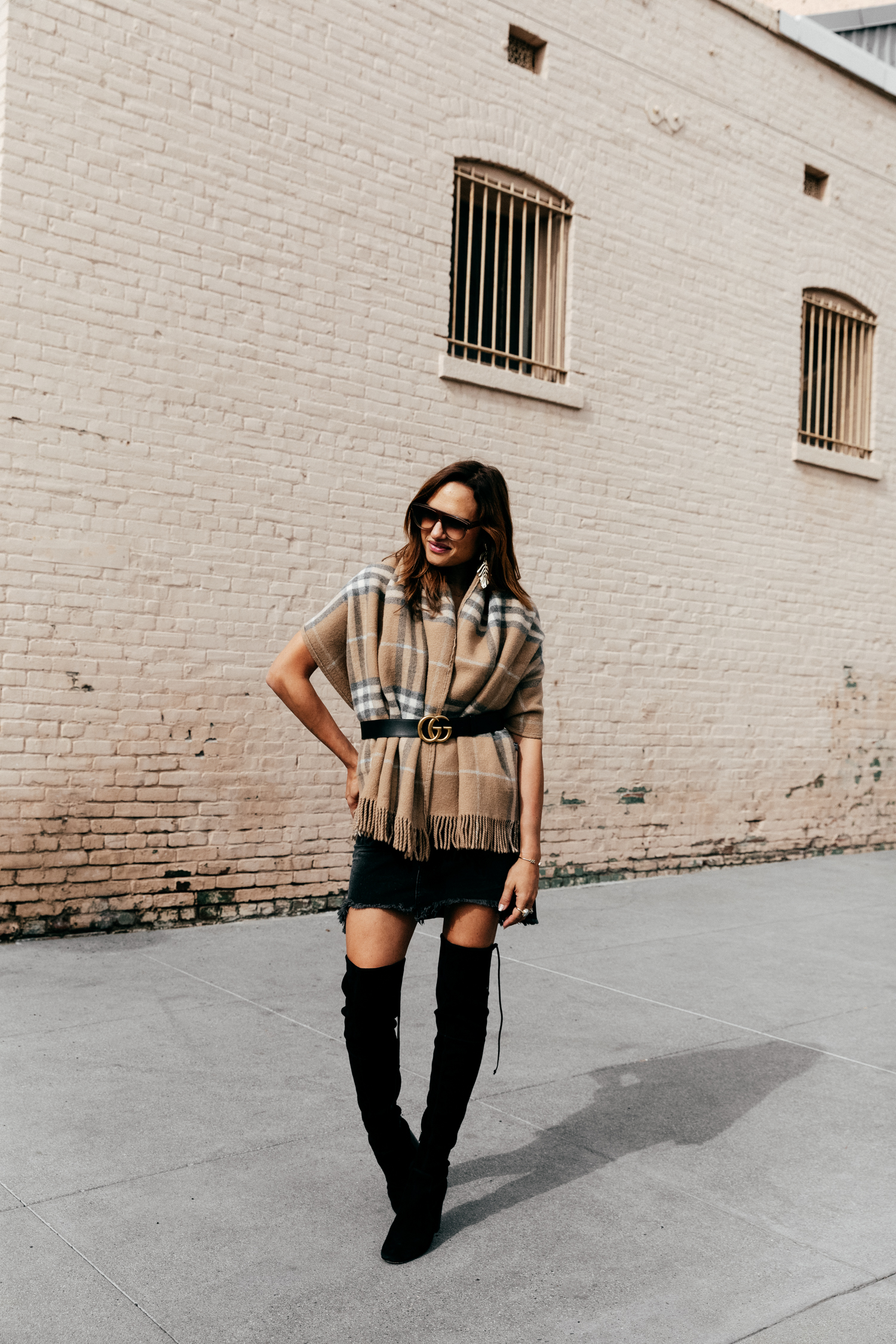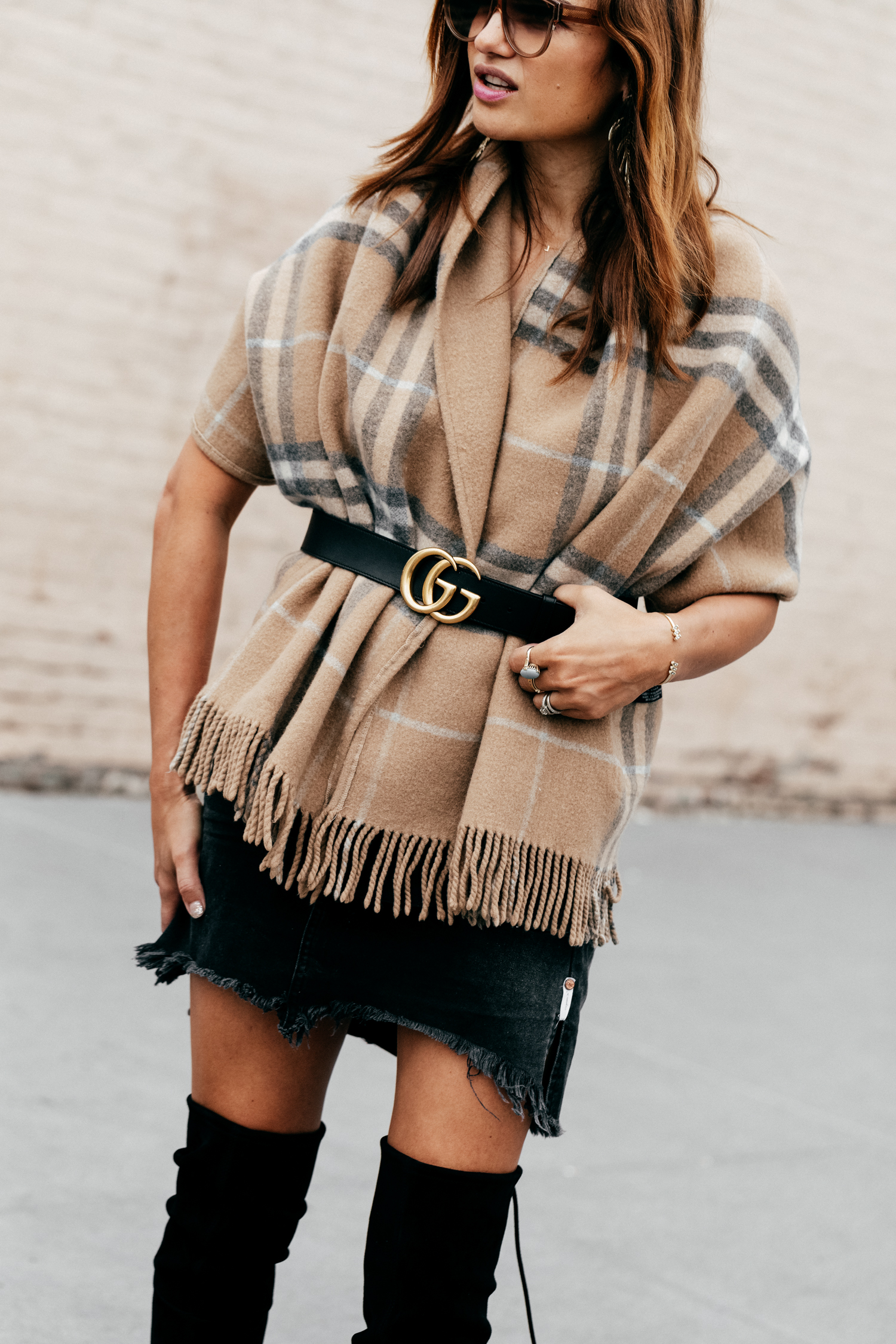 I've been shopping eBay for about a decade, so it's no surprise I was on there recently looking for a Burberry wrap. My friend came into town with a Burberry wrap that was a cashmere and silk blend. She brought it to our dinners and it seemed to comfortably compliment every outfit. Fact: you always look chic when you're comfortable. I joked to her I was going to steal it from her before she left, but I was only half kidding.  Instead of stealing it, I went on eBay to find one myself. Hers was a couple years old so I knew eBay was a number one destination for vintage or past season pieces. Well, I'm happy to report, I found one! It's warm cashmere for chilly nights, cold airplanes, and really chic.
Here, I'm wearing a Burberry wrap I've probably searched for on and off for years! Finally, I found one at my price point, I was able to communicate with the seller about color, condition, etc, and voilà! I love the ability to filter my search on eBay from color, price, and even filter sellers! Did you know,  85% of all clothing, shoes, accessories, jewelry and beauty products on eBay are brand-new?
I can quickly navigate what I want in terms of size and color and if I want the seller to accept offers, etc, and fast. The latter is helpful in my busy household when I have 5 kids asking me to cut apples, help with homework, and ask for the tenth time if they can have more chocolate pretzels! Can you say sugar high? I'm happy to report, my wrap arrived within a matter of days and it will be seen in future #Airportstyle posts. 
Thank you eBay for sponsoring this post!

Burberry Wrap similar  // Denim Skirt // OTK Boots // Sunglasses similar by Bonnie and Clyde // Gucci Belt // Earrings 
More Wraps

More Belts

More OTK Boots

What's on your eBay search? I'd love to hear.