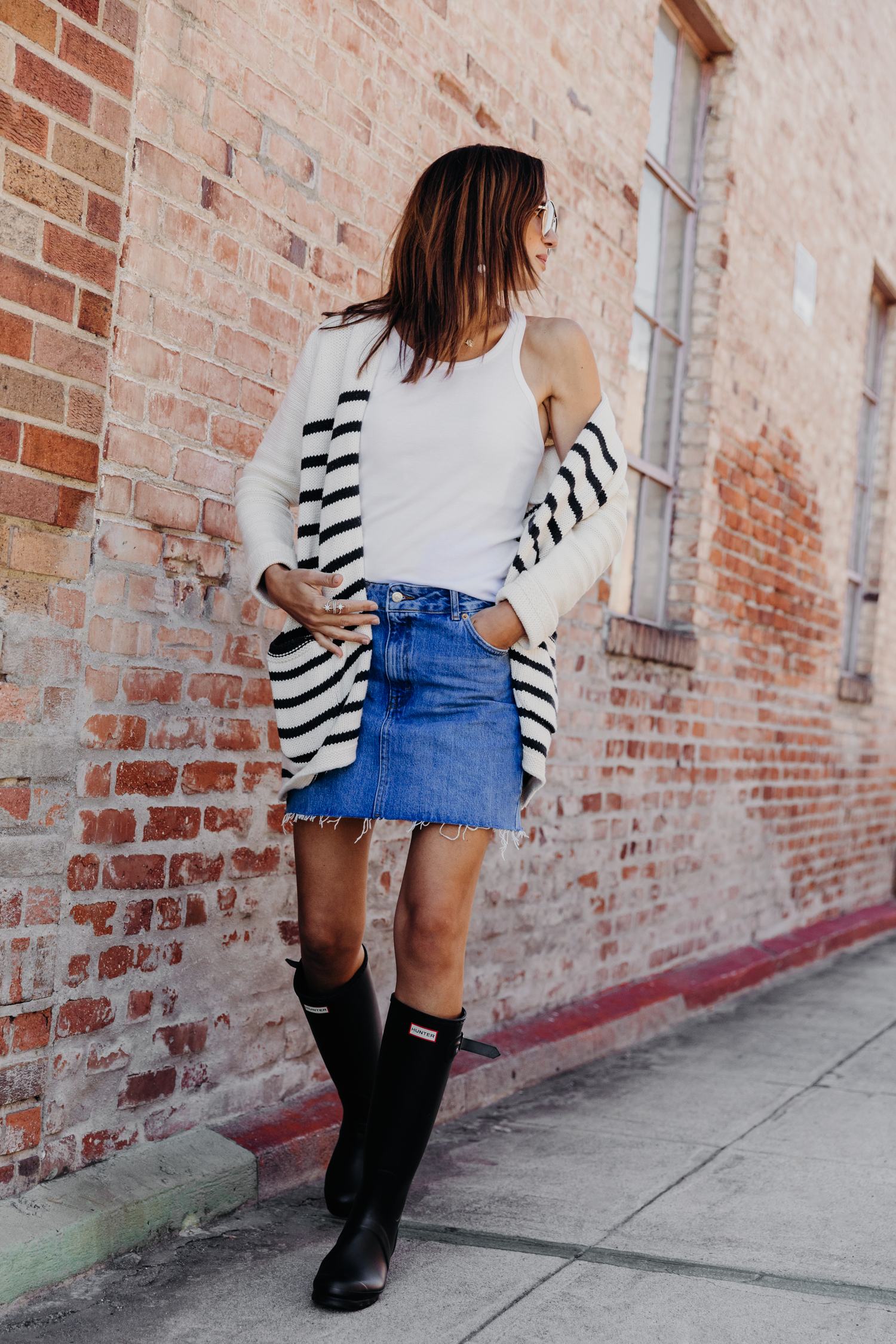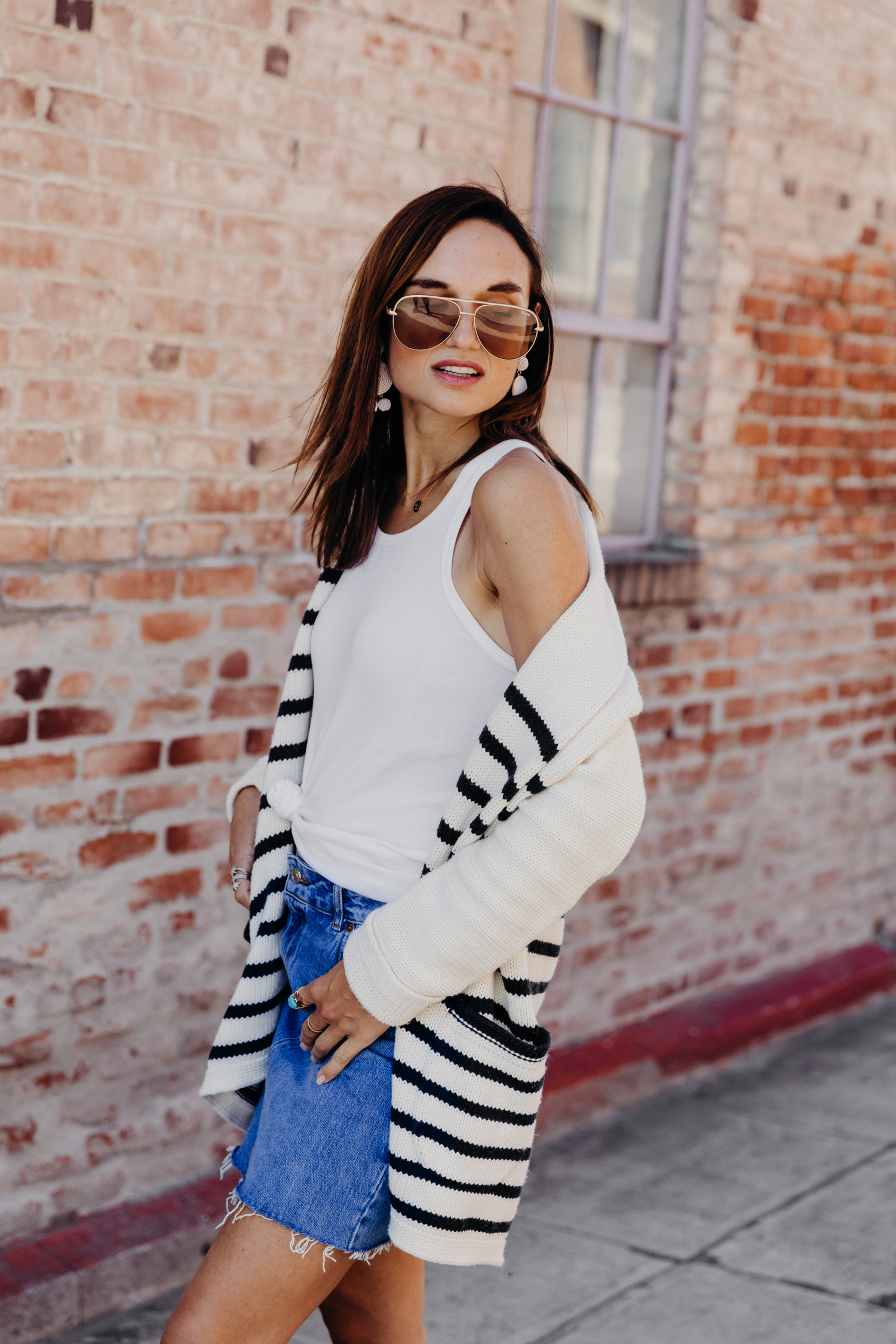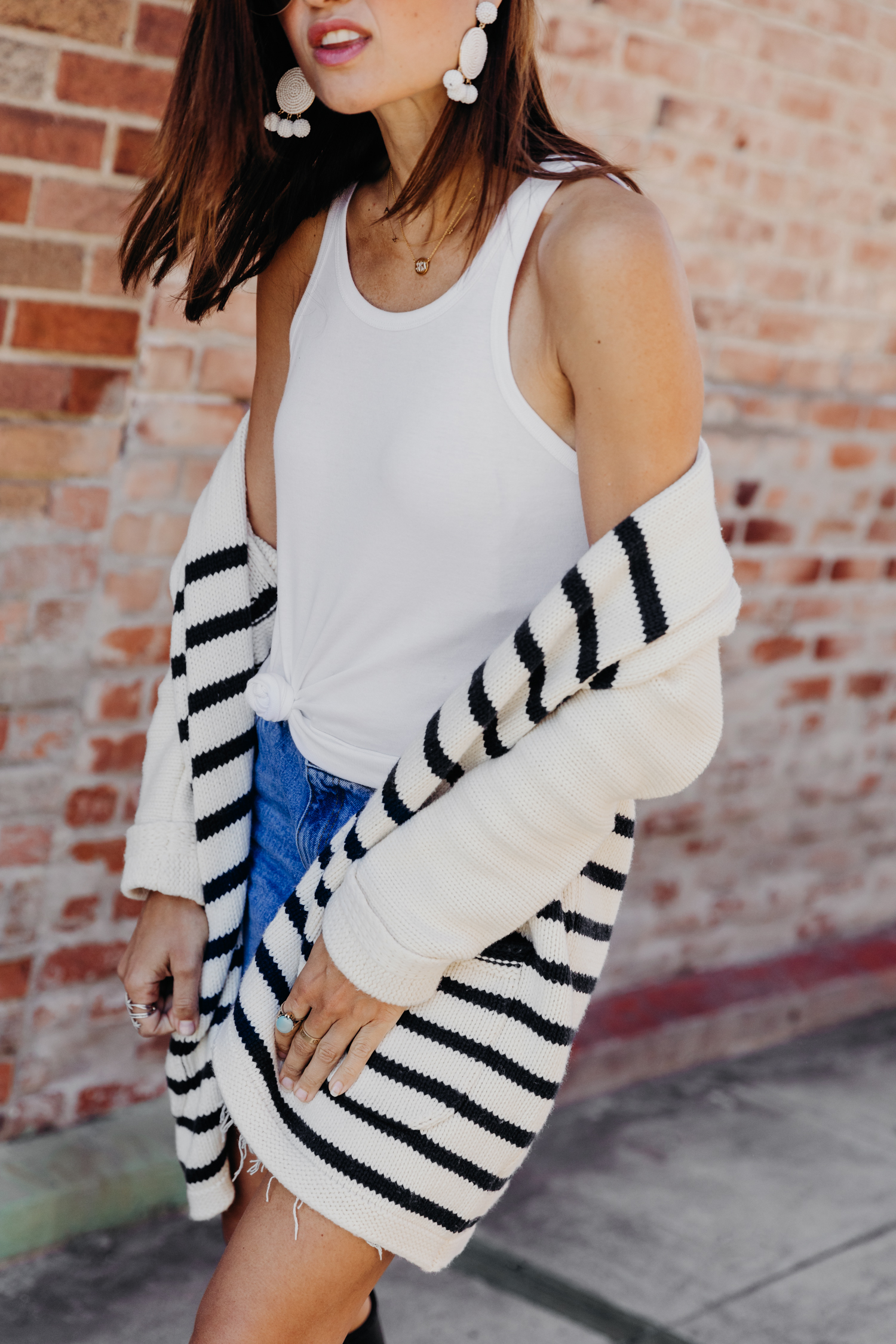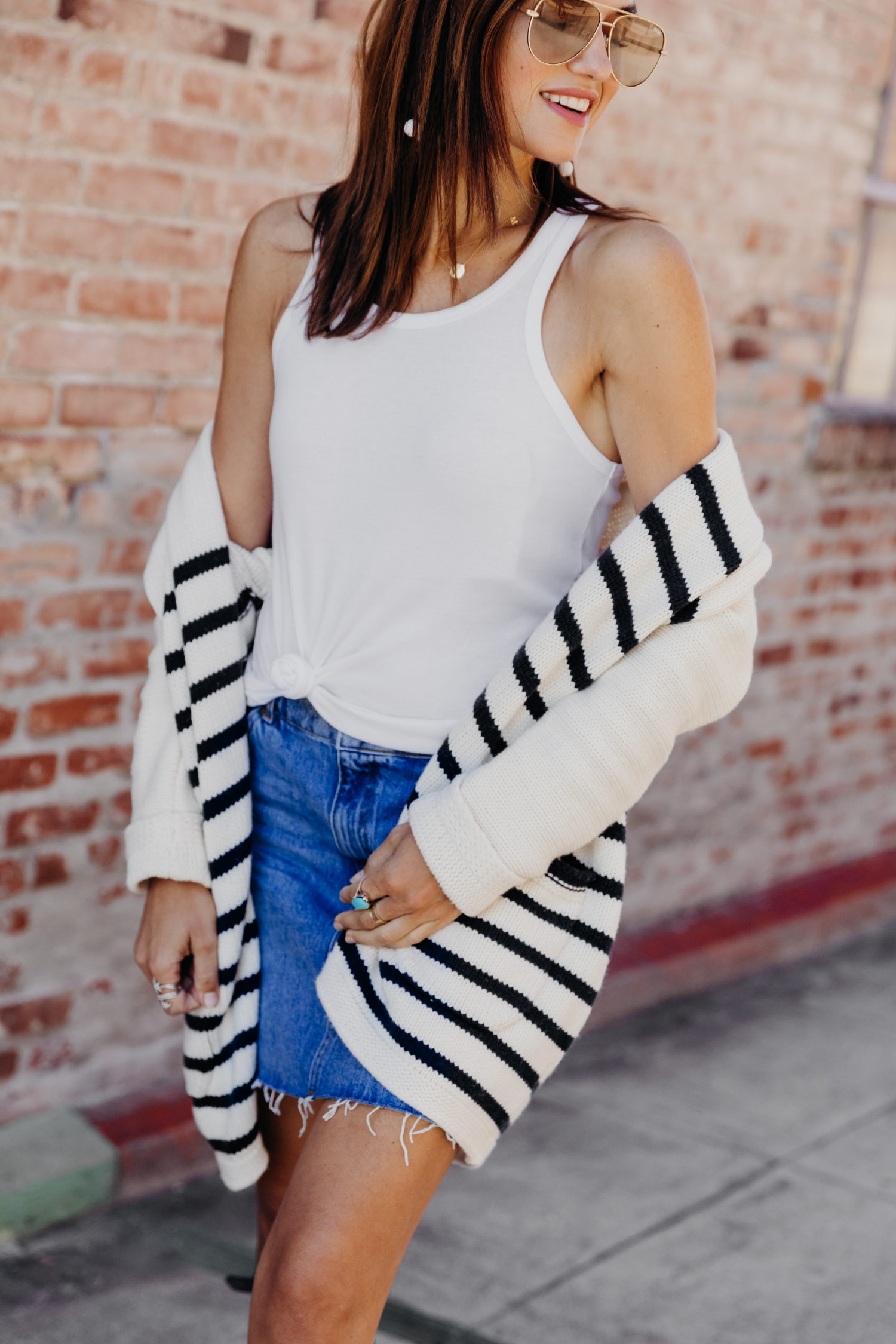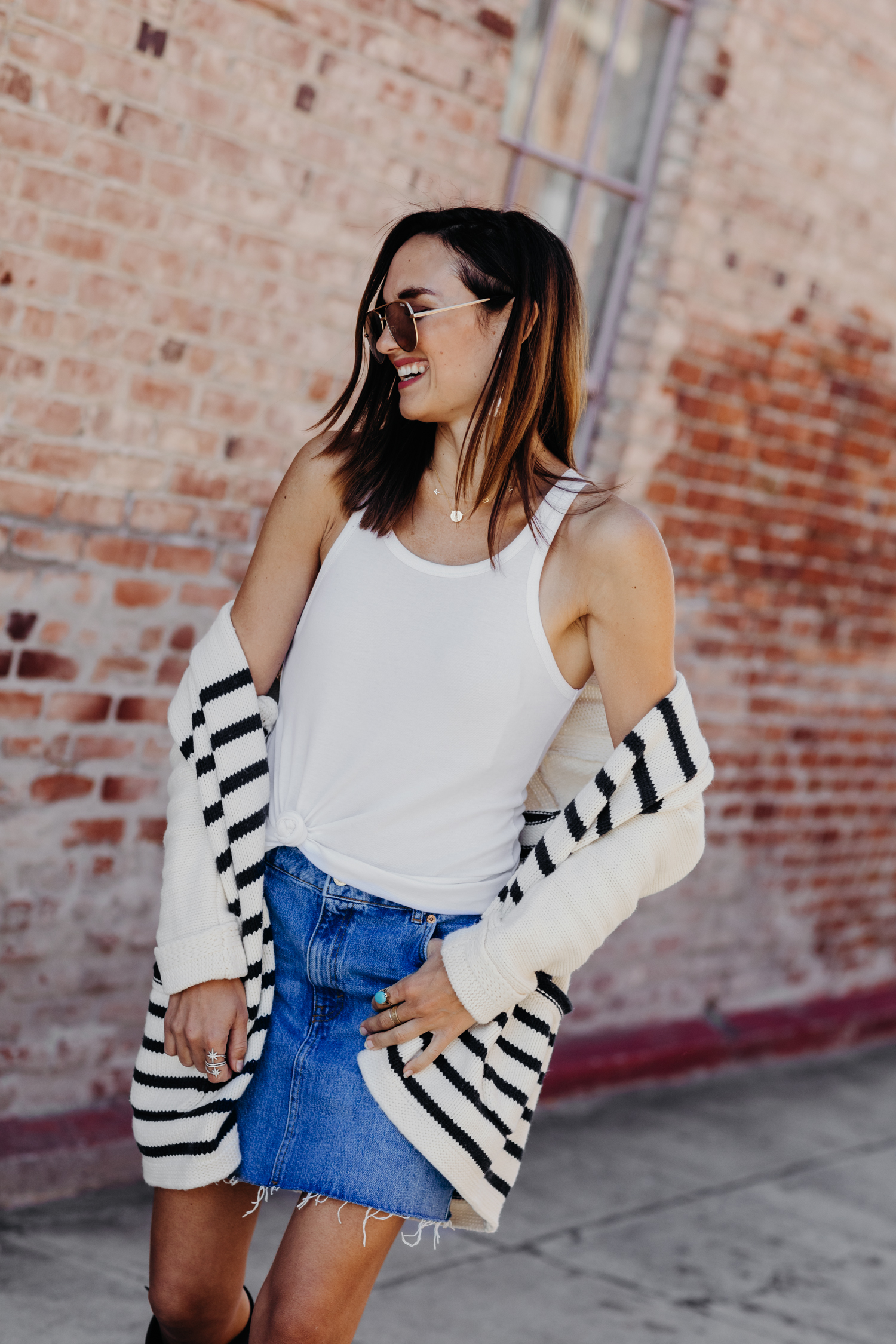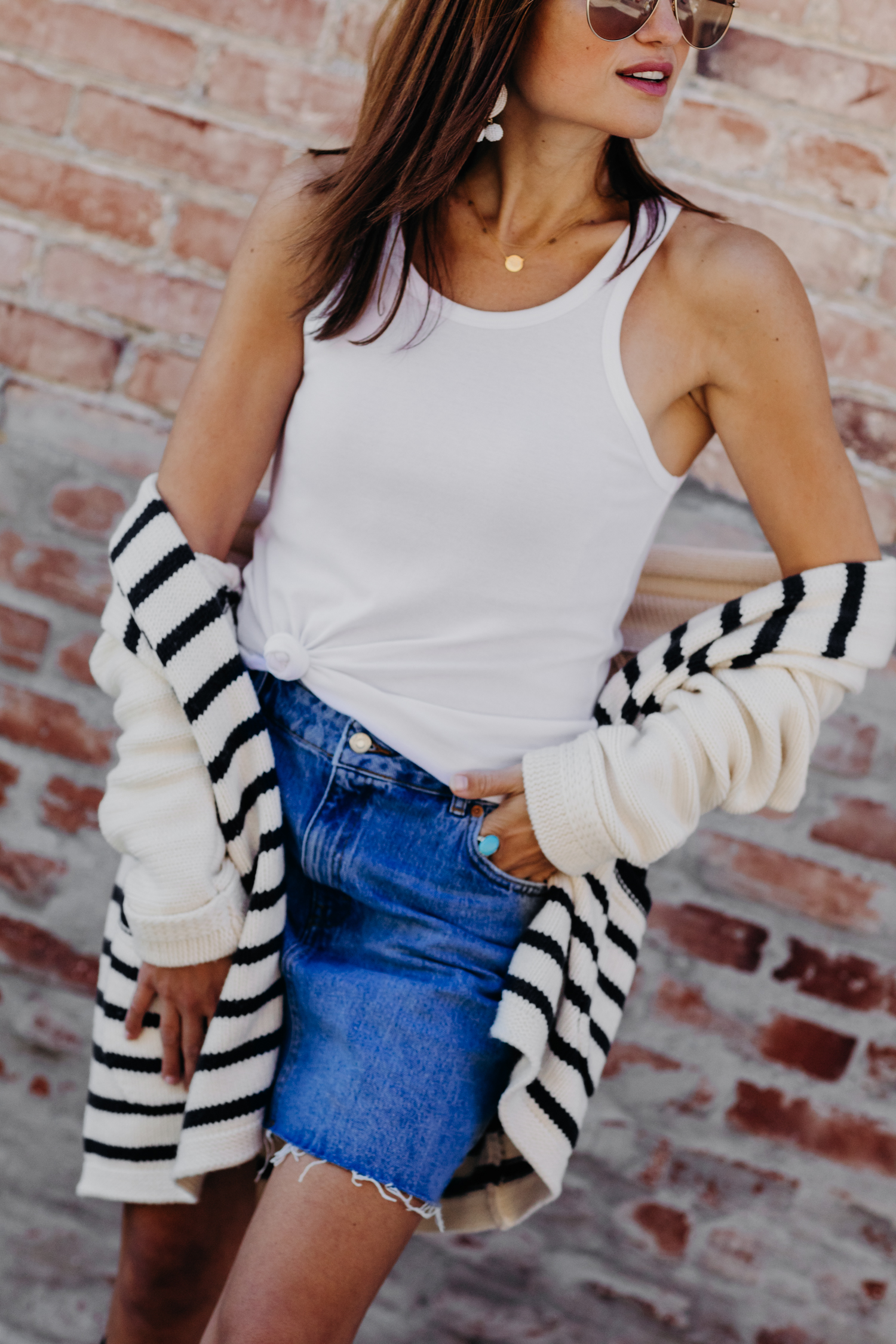 If there's one trend I'm ridiculously excited about right now, it's the denim skirt. Partly because it takes me back in time, but also because it's denim, and you all know I'm pretty obsessed with denim of all kinds. Personally, I'm not sure why the denim skirt ever left the "trendy" scene to begin with, but the distressed look and raw hems here to stay, so I'm hoping the jean skirt is too!
My go-to look when styling a denim skirt is to keep is casual. This is something I love about skirts in general. You can easily dress them up with pumps or wedges and a cute, semi-dressy top, or you can dress them down with casual footwear (hello gorgeous Hunter boots!) and an easy tank and cardigan. You can clearly see which way I went with this outfit. It's all about balancing it out. For example, if you do go in a dressier direction, the denim of the skirt keeps the look comfortable.
If you've been searching for the perfect denim skirt, I can tell you this one is amazing. It's not distressed, but it does have the raw hem, which I love. It's from [insert brand/store] and would make the perfect addition to your spring and summer wardrobe. And speaking of spring—if you don't have yourself a pair of Hunter rain boots, you have to grab some ASAP. They're a staple for me.
Once you have the jean skirt, the Hunter boots and this tank and cardigan, you're well on your way to having the foundation of a great spring wardrobe.

Thank you to Nordstrom for sponsoring this post! All opinions are my own 🙂