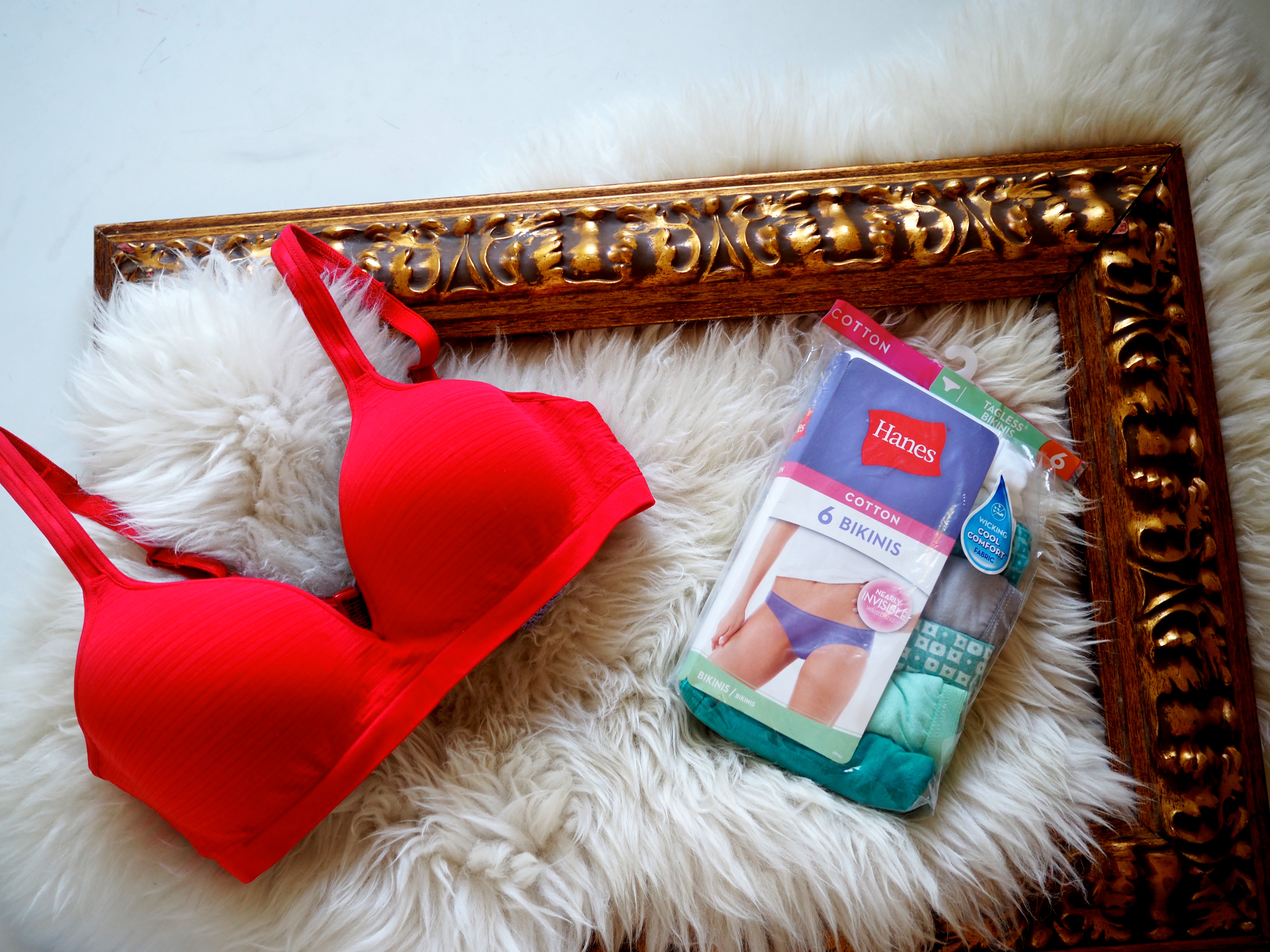 Our underwear often doesn't take the front seat in fashion, but as we all know, there is nothing quite like a good bra. Or let me say it this way: we often forget about the comfortable bra (or undies), but remember distinctly when one doesn't fit right. So in this third installment of the series I'm doing with Hanes, I thought it only appropriate to share how my Hanes' ComfortFlex Fit bras without wires and the Hanes Cool Comfort Cotton Bikinis let me focus on the rest of life, specifically transitioning to fall. #becomfydent.  
4 Tips to Best Transition to Fall:
Get the palette right: jeans, a trusty chunky knit, button up, turtleneck, etc. When you have the right basics, it's all about mixing, matching and the right accessories.
Stretch out summer by adding tights (Hanes are my favorite!) to summer dresses and sandals with fall favorites. 
Keep wearing SPF! UVA Rays are as strong in January as they are in July. Use proper coverage to avoid fine lines and aging. Yikes!
Start afresh. I get all new undergarments every couple of months or so. At the moment I'm loving the Hanes Cool Comfort Bikini with its light material and comfy cut. I also like the Hanes ComfortFlex Fit bra; it works great with sweaters for that "off-duty" look. 
With fall just around the corner be prepared with the right basics, an edited but functional closet, protected skin, and the right undergarments. Share how you best transition to fall by using the hashtag #becomfydent.
As a heads up, I'm partnering with Hanes for a couple months sharing how I, as a busy mom, wear comfy undergarments that keep me feeling confident. Read more at www.Hanes.com. Thank you Hanes for partnering on this post!