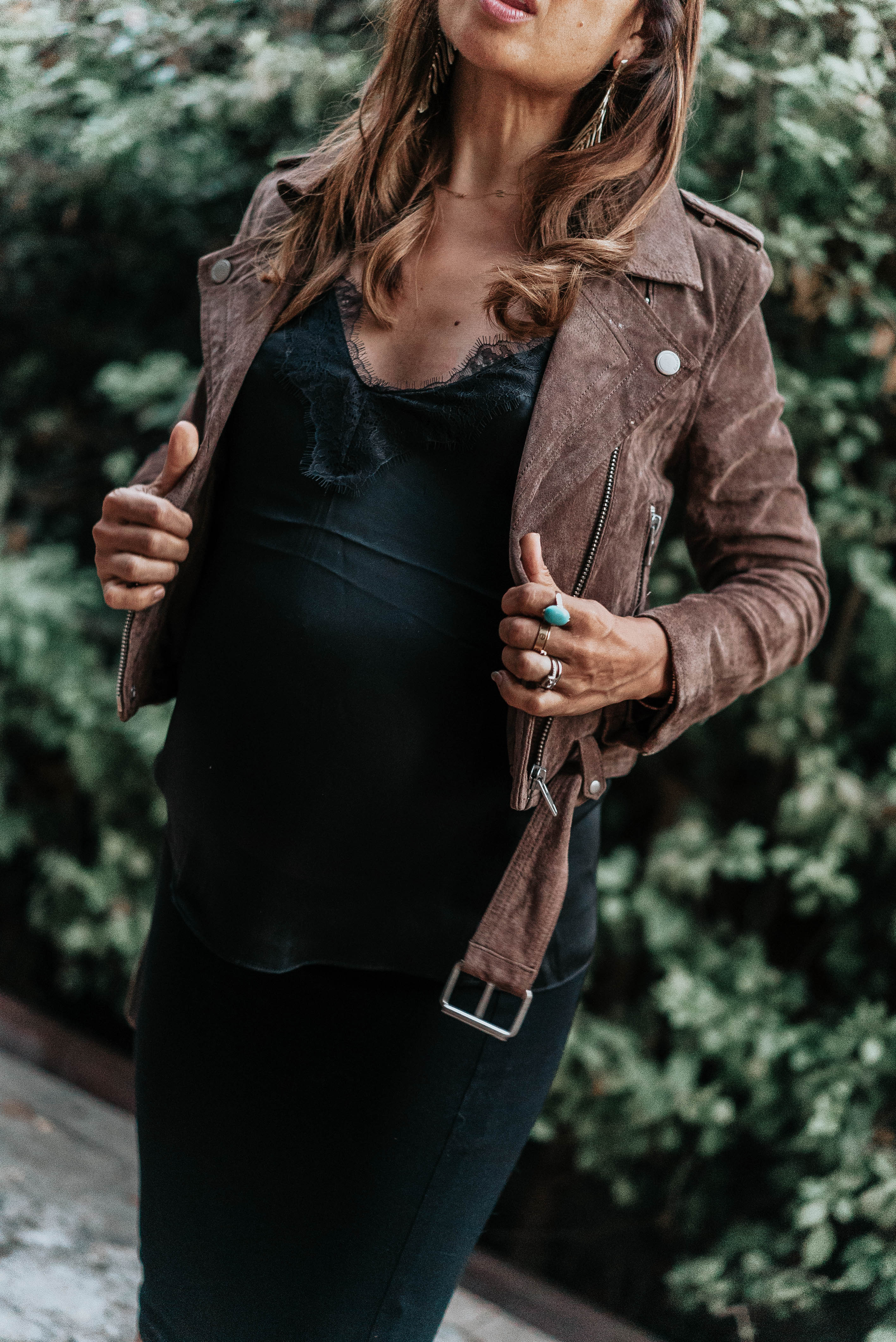 Camisole (only $29!) // Pencil skirt from STORQ and a non-maternity version // Suede Jacket (finally back in stock!) // Cap Toe Heels // Lotus Earrings // Sunglasses

Naming #5 was NOT easy. I repeat. It was a STRETCH to think of a two-syllable name that would sound good with his four siblings. Not to mention all the four critics.
1. KEEP IT A SECRET this is number 1 for a reason. If you don't want 3 relatives and 2 cousins twice removed opinions, keep the name to yourself.
2. Put all the cards on the table – family names, names you like, religious affiliation, etc. We happened to be reading the Old Testament in devotions and came across LOTS of names we considered for this baby. Its good to see all the names in the open and discuss them.
3.   Have a TOP 10 I know its tempting to have 20 faves, but try and start with 10 and go from there. Our 4th child has three names, so keep 3 if you want!
4. Consider the syllables AND meaning. This child will have to live with this name, maybe forever, so make it easy to say with a positive meaning.
ANNND since we are still waiting on baby #5, I cannot divulge the name, I can however tell you I followed the above steps and you will have to stay tuned!
Speaking of waiting for baby . . . I'm loving this collagen powder that I swear is helping my nails and hair. Also, this ice roller (only $12!) is helping me fake a full night of sleep, this overnight reset oil-in serum, is warding off the wrinkles, and when bored, make PUMPKIN BREAD!

xx
Shalice