The Nordstrom Anniversary Sale ends Sunday!
I have a confession to make, I changed my mind about this Levi's denim jacket. It is in fact, the perfect wash and the denim is so good. I bought it last week and awaiting its arrival. You may remember on my previous post about the NSALE, I said to not buy this denim jacket since the discounted price is similar to the retail price at the Levi's store. HOWEVER, the wash is so good that it is worth the $85 price tag is still a steal. Do you agree?
I'm also loving these Lunya silk pj's and Cle de peau skin set that's an obvious score with so many high end pieces.
What's on your list?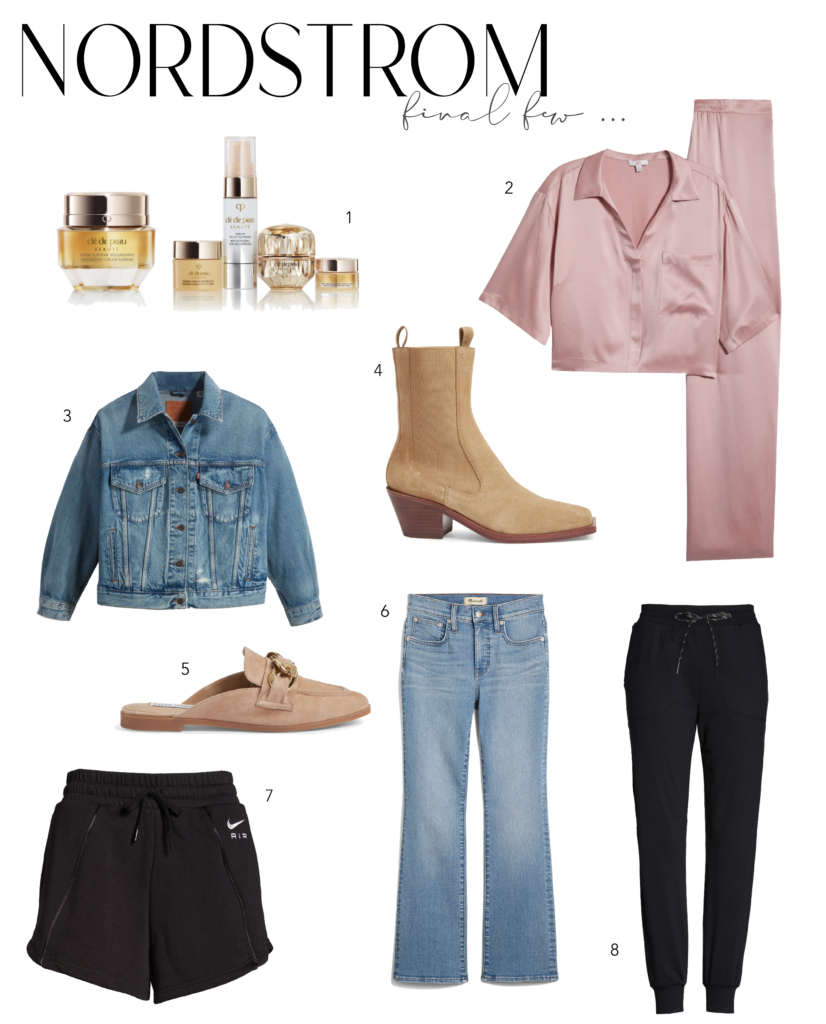 Click to shop below