The wonderful sale is finally upon us! Click on the images to shop and let me know in the comments if you have any questions. Scroll down for what I don't think is worth it on the sale. Read on and let me know what you think in the comments.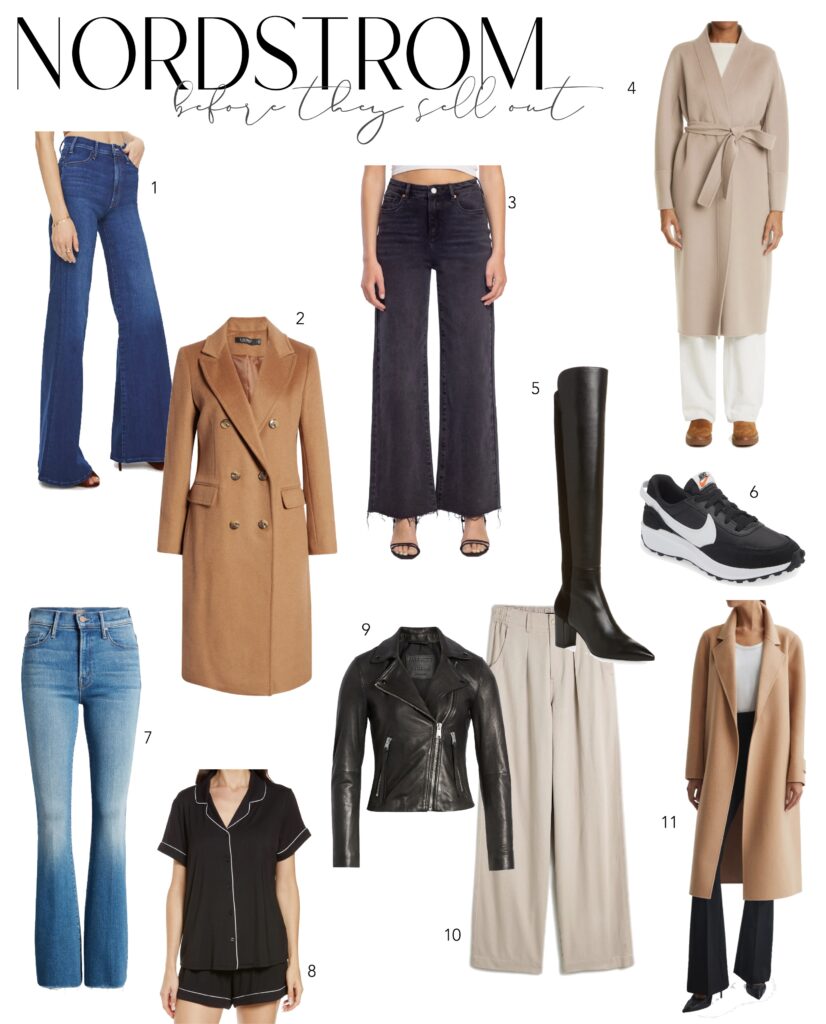 All items linked here, click to shop or add to your "wishlist"

Straight leg Jeans

Wide leg Jeans

Flare jeans

Coats and Jackets

Skincare and Makeup
Have you tried Gucci Westman's line? I would definitely jump on the "highlight stick duo," was $50 now $40.

Bags
I didn't find a ton of bags or accessories. I am mainly obsessed with the Kurt Geiger belt bag!

Home and Luggage
Note: Beis has 360 turning wheels! I love a good wooden cutting board (no pfas from the plastic ones)

Mens
Loving the crewneck tees, Faherty hoodie and AG jeans that fit like a glove.

Boys
Levi wants Jordan's for his birthday, so I'm hoping he will like these Nike Court?

I really want these Barefoot Dreams socks now!

Sneakers
So many fun sneakers on the NSALE, get extra pairs as Christmas presents!

If you buy one pair of heels . . . THIS PAIR

Boots

Workwear

What I don't think is worth it in the NSALE
Every year when I shop the NSALE, I tell people that there is a strategy to the sale. Don't just buy something because it is on sale. Think investment buys and wardrobe builders. The below however, didn't seem worth it. Do you agree?
It's there every year in the same driftwood color, I'm over it. And at this point, you should already have one.
The Versace watch is over the top, and not a classic choice IMO.
the Levi's denim jacket. It's the same price as in store, so if you need one, get it but don't stress because it's not much of a discount.