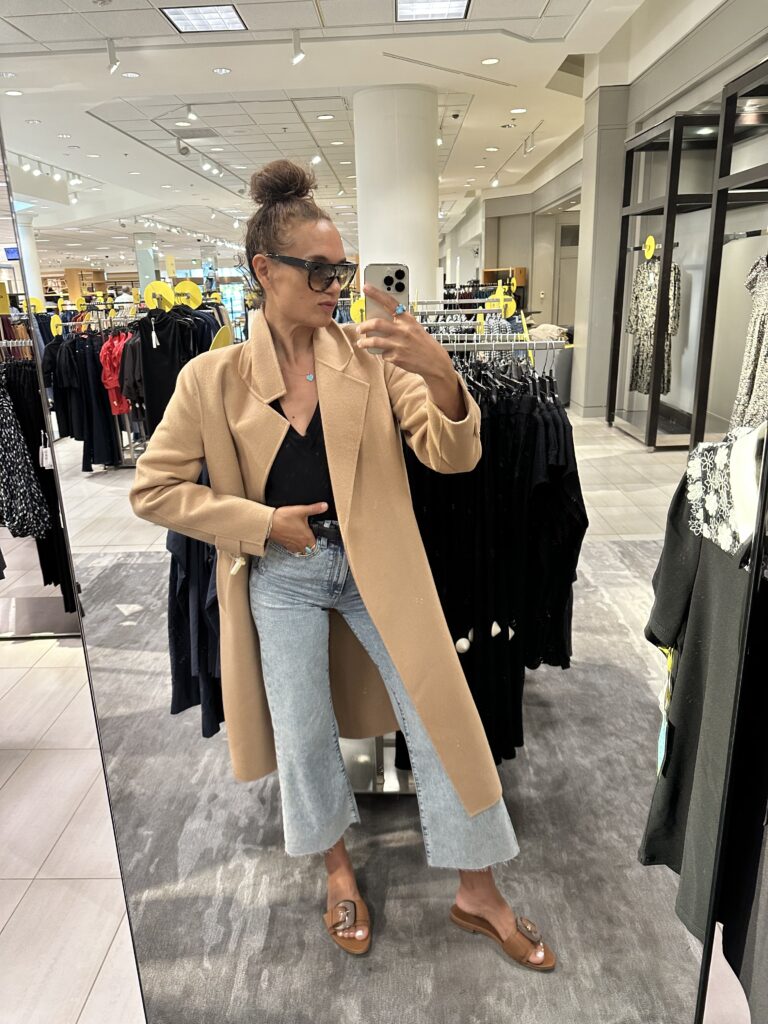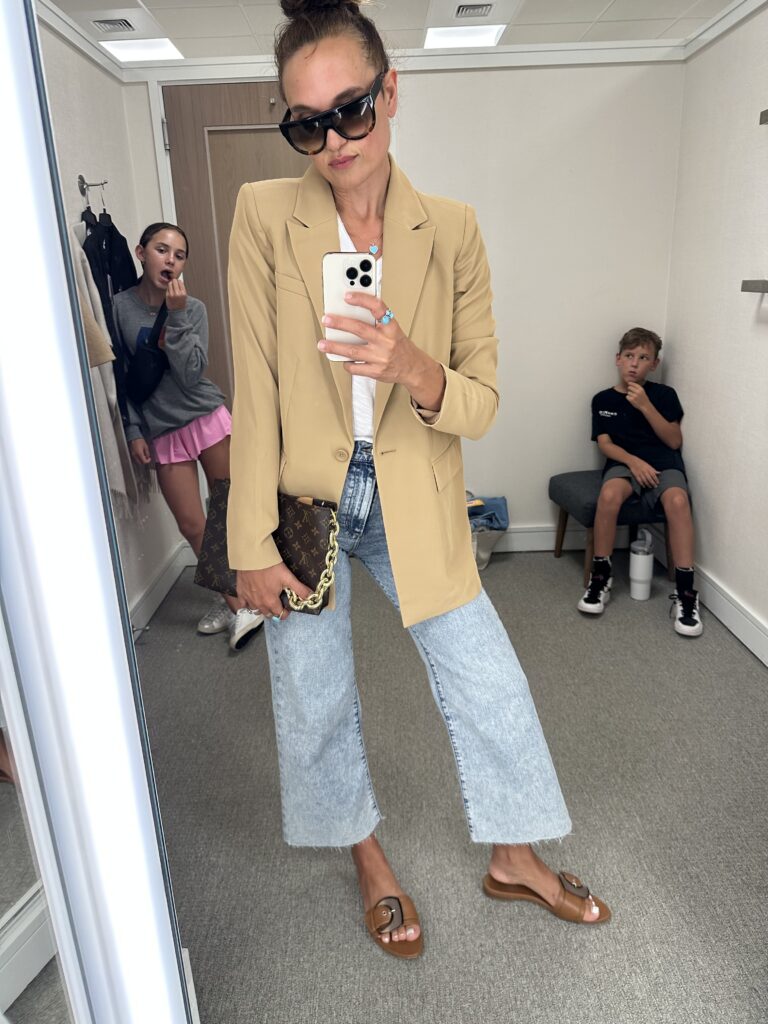 MIA wide leg jeans // Buckle sandals // Straight leg jeans // Sunglasses // Belt // Modal Tee // Toiletry Bag // Zella Jacket // Levi Nike Shoes // Vest // Reiss camel coat // Open Edit Blazer // Blazer dress in small (LOVE THIS)
Are you shopping the NSALE? I pick up my items tomorrow from the sale. I can't wait to shop alone, ha! I have more dressing room selfies coming at ya!
Tip: skip the tees and tanks and go for the items you won't regret this fall, like boots, jackets and investment buys.