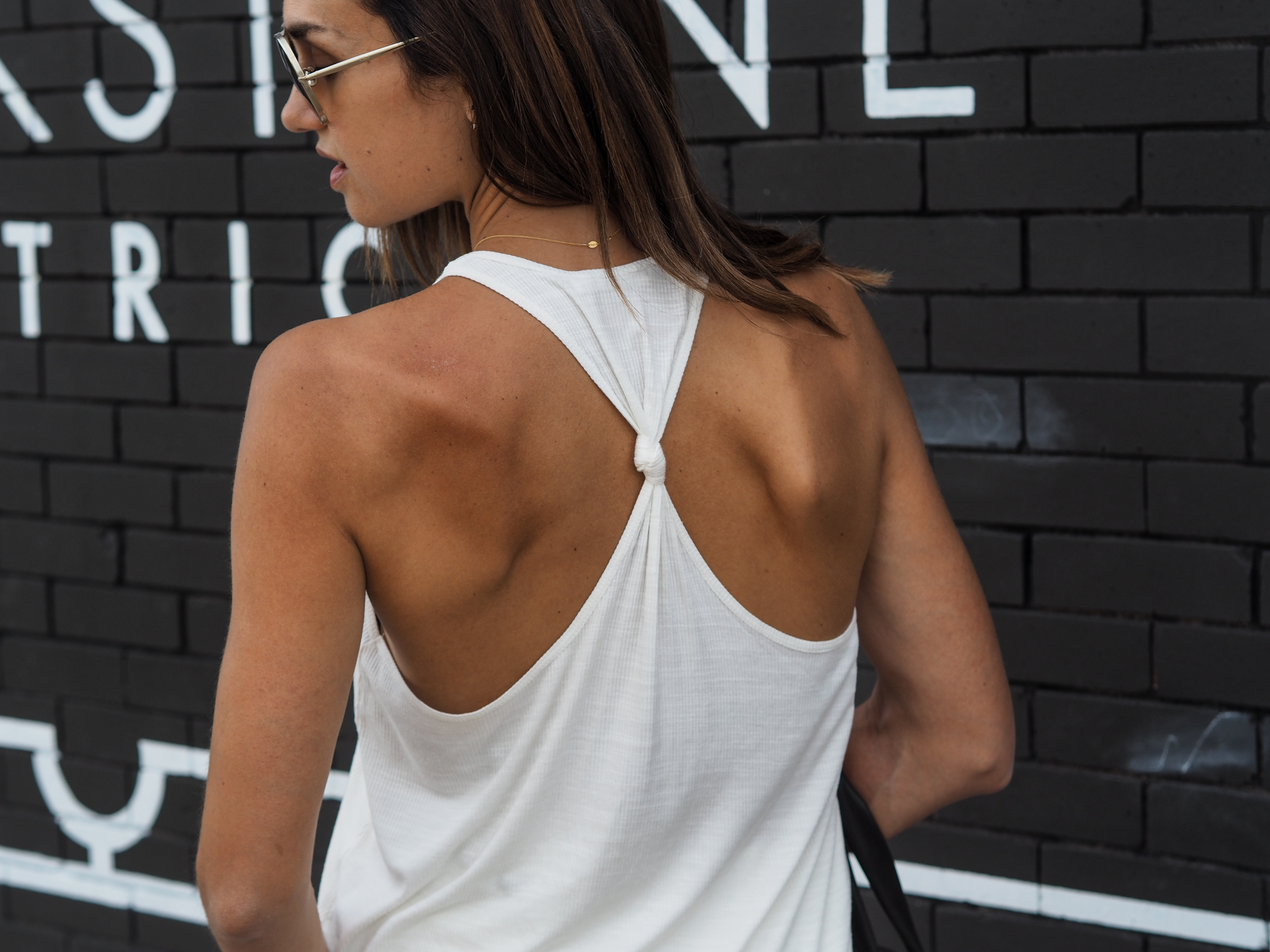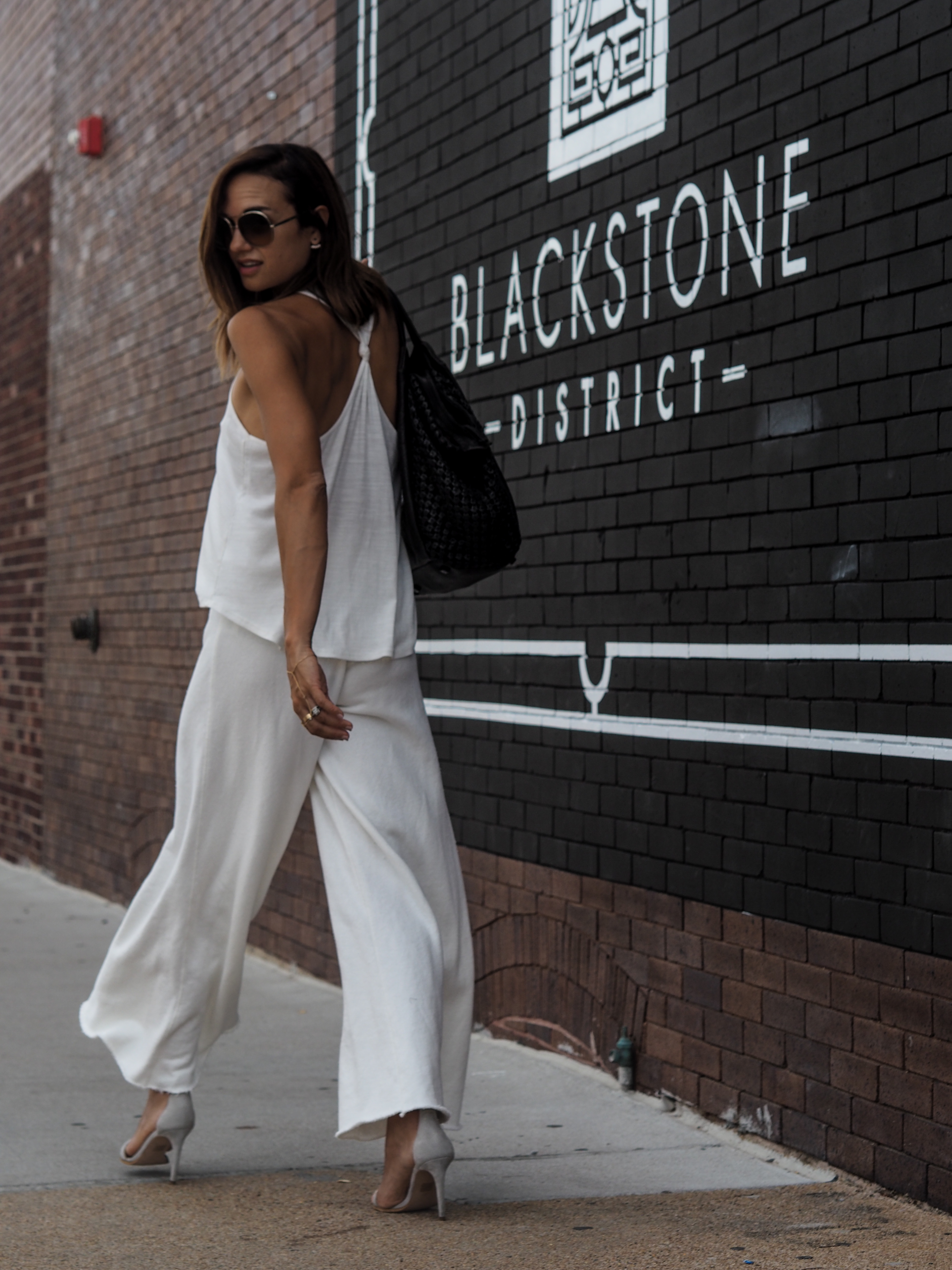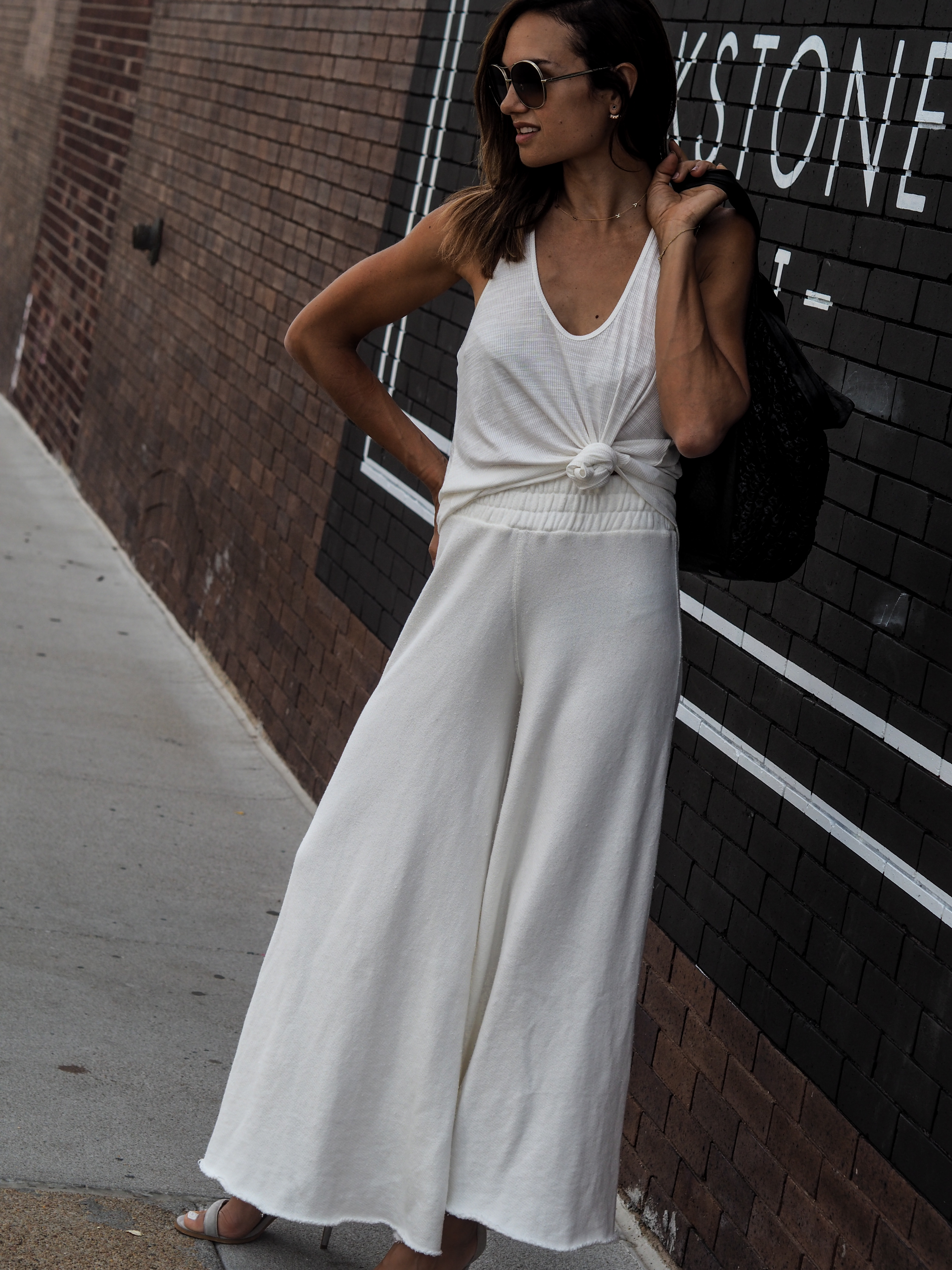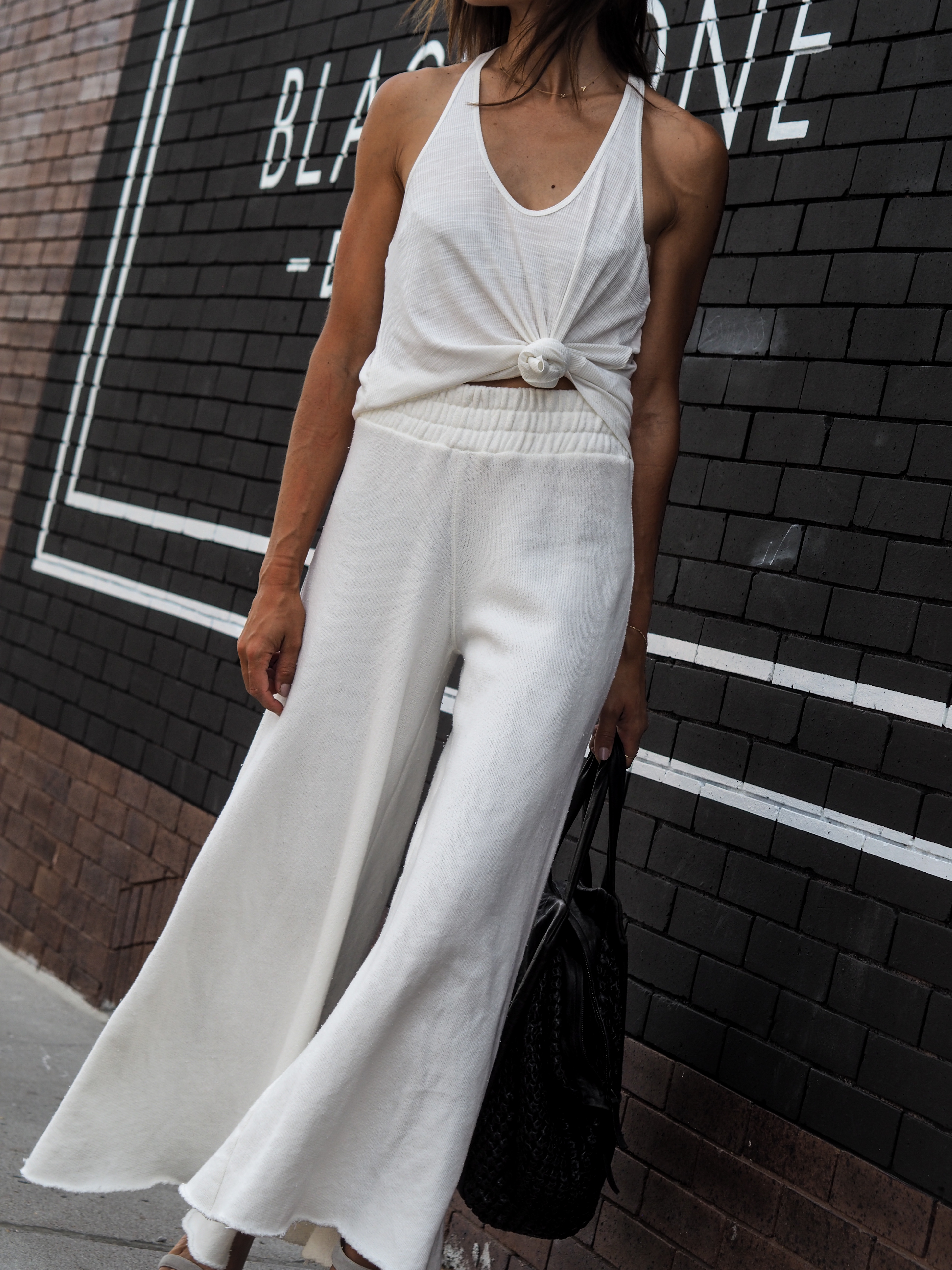 I love sweats, don't get me wrong,  I even wore them traveling yesterday, but I think we all would agree, it's difficult to feel glamorous in them. Curious? Read on:
4 Ways to Look Polished in Sweats:
FLESH COLOR ELONGATES. Make sure its nude – flesh colored sandals elongate the leg, especially heels. I also like these stripe sandals with an all white look.
MAKE A POINT. If you're a flats girl and can't wear heels like my sister, opt for flats with a point. They will be a lot more flattering.
DON'T GO BAGGY ON TOP. I love these palazzo pants with a slim tank or tee but if I wore a large boxy top, I'd loose my shape. Opt for slim on top for an overall flattering look.
KNOT BAD. Even after I wore this tank to go to coffee with the hubs I decided midday to knot the top. It gave an additional interest and slimming affect – and I liked it better than just a plain tuck. Try it!
5 Tanks and Tees:


Comment with your questions, how do you like to chicly wear sweats? I'm all ears.