I took a poll on Instagram and look at the interesting results!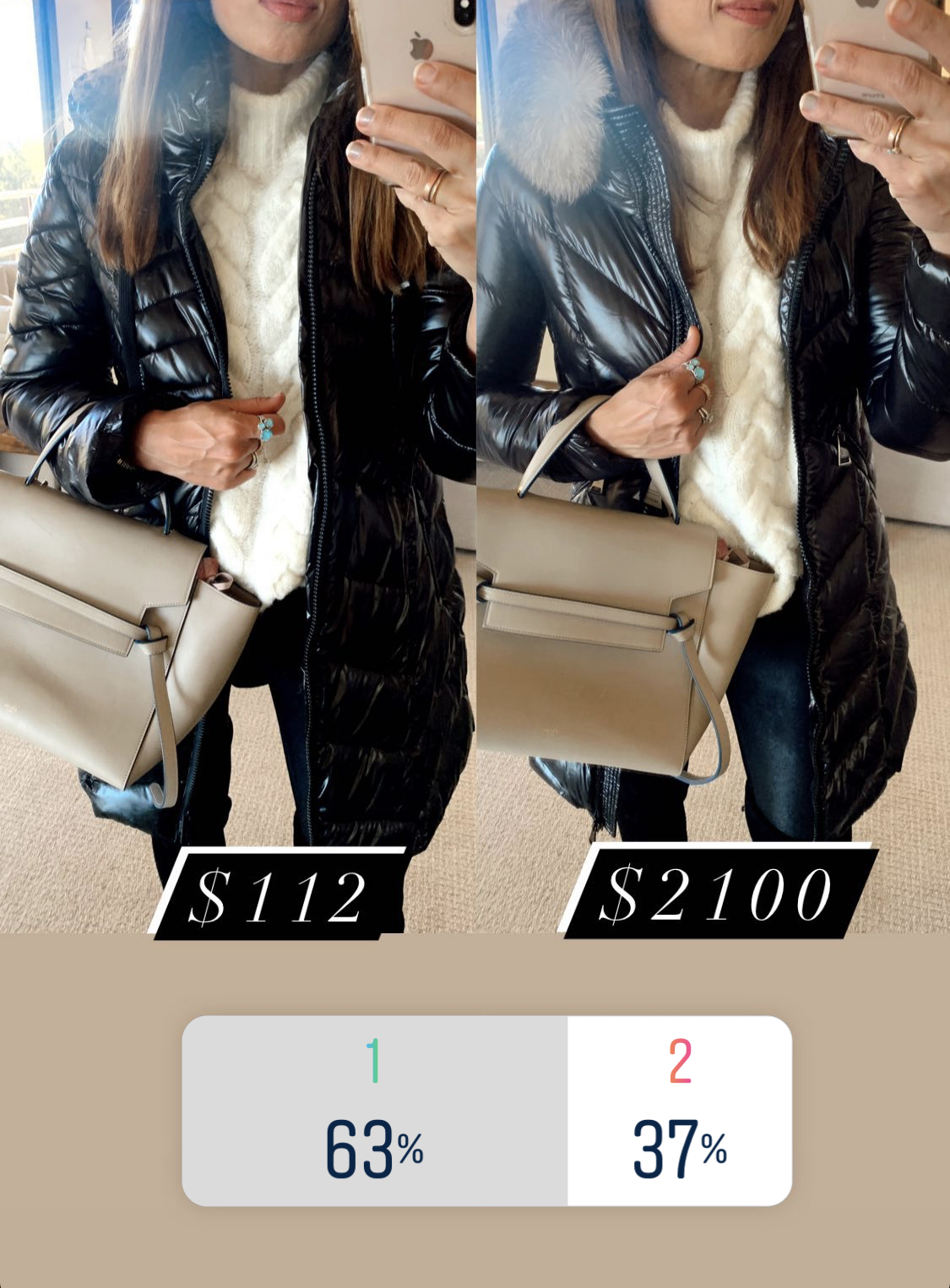 Moncler Flumarus Lacque Fox Fur-Trim Quilted Down Coat
PROS: looks so chic, love the tailored fit, fur trim hood, quality. CONS: price, may have to size up,
Sam Edelman Hooded Puffer Jacket
PROS: economically priced, has a shiny sporty look, and has a hood CONS: not as tailored a fit and no fur trim.
I was curious to test out two puffers with totally different price point for my cold weather girls. While it is NOT coat weather here in SOCAL, it is fun to put one on and head up to Lake Arrowhead. Meanwhile, I styled both coats for you to decide which is your favorite.
Let me know in the comments which is your favorite!?