Align Leggings wearing a size 6 // Radiant Jacket II wearing a size 6 // 19L bag // waist run belt bag // Tank in violet verbena

It's so important to have quality pieces to workout in. You can sweat, run, and still look cute in these lululemon pieces. I get a lot of questions about this bag. Its the perfect gym slash mom bag. pair it with the running belt, flattering leggings and this tank on repeat.

We've been spending lots of mornings at the home garage gym. Here's what I've been doing in addition to crunches:
Try doing the following four times: a wall sit, a wall sit with reach, a hollow body hold, and a Superman position for 30 seconds each, followed by 30 seconds of rest after all of them.
Try doing 15 air squats, 20 lateral bounds, and a bear crawl five times to one side, then five times to the other, repeating the series for seven minutes.
I feel happier and more fit with little spurts of working out. Now, its your turn, how do you stay active?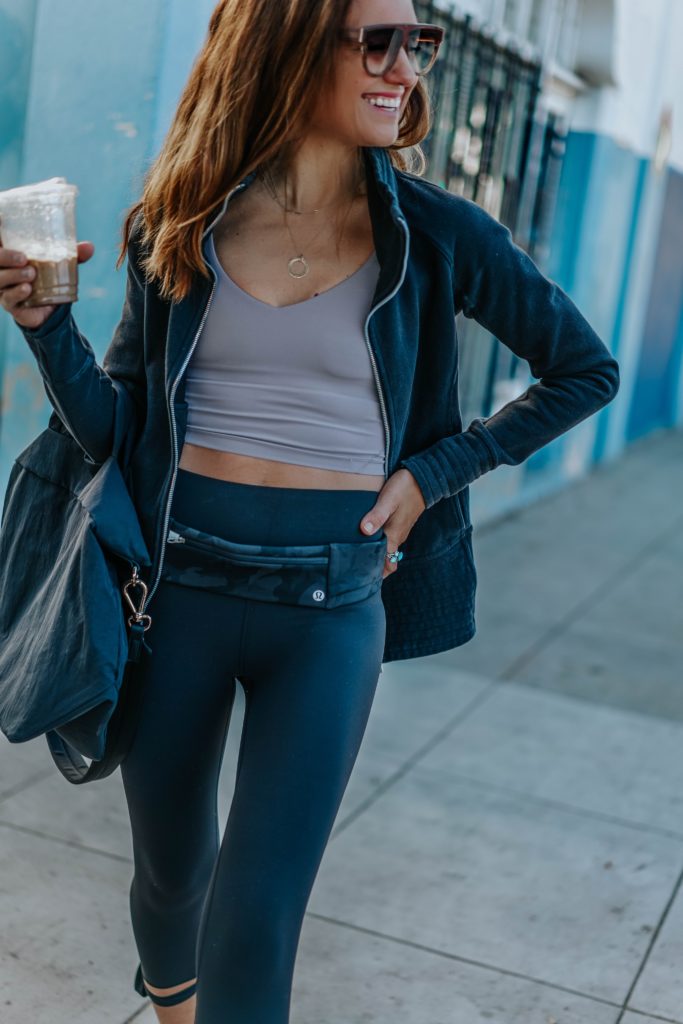 Big thanks to lululemon for sponsoring this post!