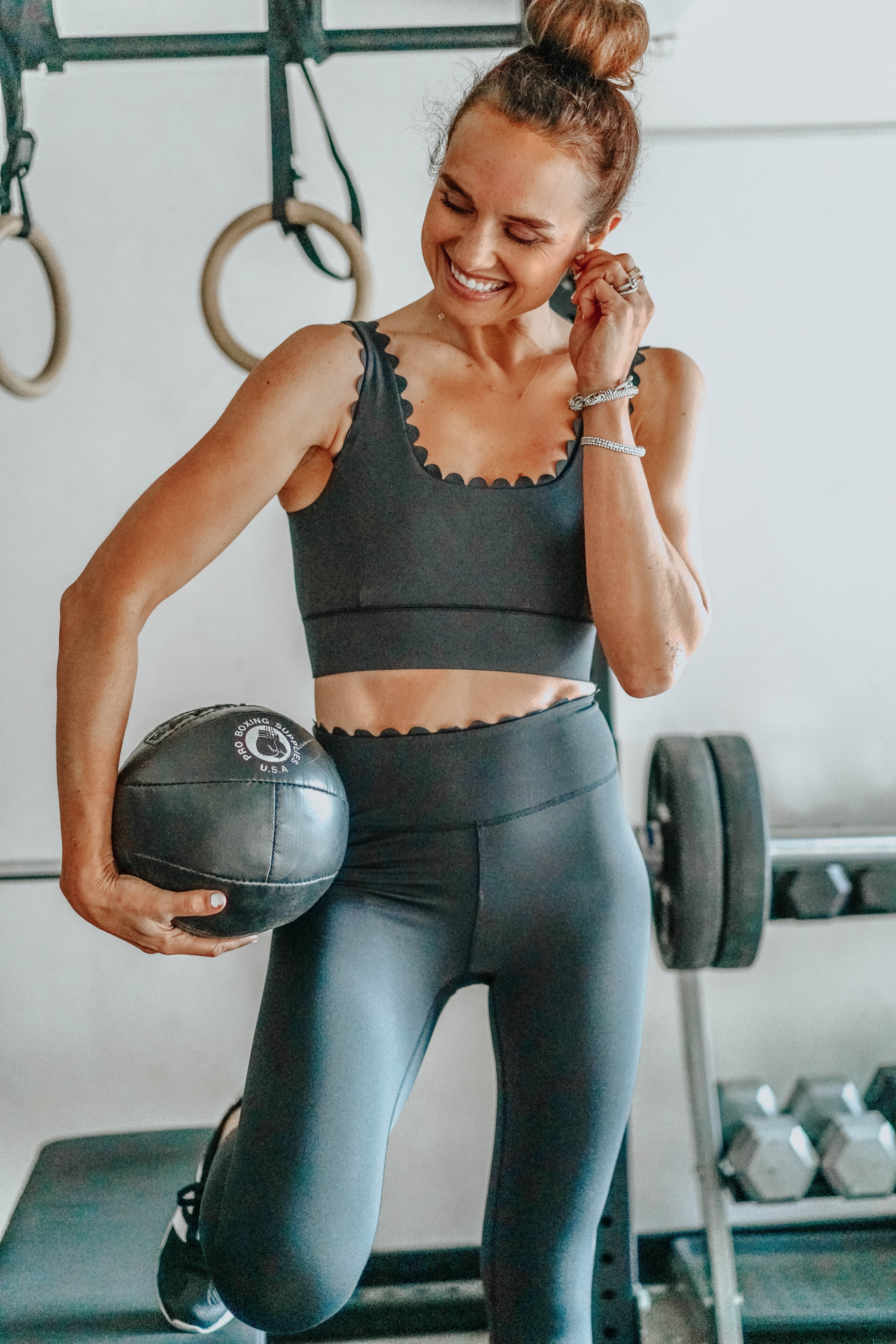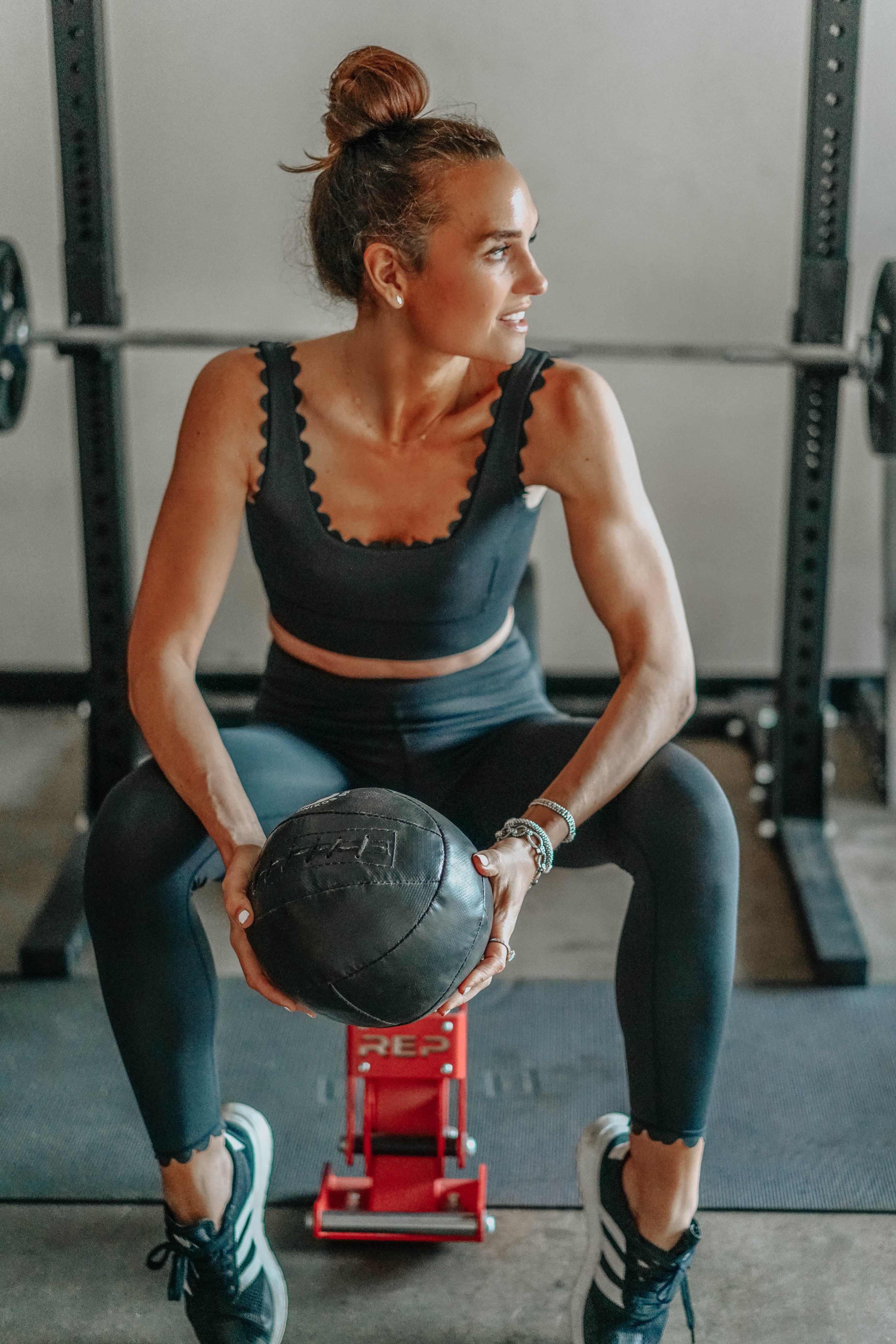 Anyone else feel like it's already been stressful year and it's only January? One thing that has helped my stress tremendously is getting moving. We have converted our two-car garage into a gym and no regrets. I found 5 fitness favorites from Nordstrom to kick start the new year. I'm loving this scallop set from IVL, Nike cortez sneakers, the adidas I'm wearing, and this MZ Wallace gym bag slash mom bag that wipes clean. How cool is that? I'm loving that I can walk around the house with a house coat over this adorable workout se from IVL at Nordstrom. I'm going on day 3 of the workout gear and house coat combination. A Perfect post workout outfit. Do you have one? Grab a bag, shoes and new set and hit the gym!
WORKOUT GEAR

GYM TOPS

GYM BAGS

GYM SHOES

Mesh Sports Bra // Scallop leggings
A big thank you Nordstrom for sponsoring this post!