25″ Align Leggings // Scuba 1/2 Zip Hoodie // Bag // Sports Bra
If you've followed me for a while, you'd know I loooove my celery juice. I get asked a lot why I drink it every morning and what are the benefits. It has an array of health benefits from gut to bones and full of vitamins K, silicone and calcium. It been even known to strengthen bones. I'm at the point where I crave it every morning if you can believe that!
Today I'm wearing a new hoodie from lululemon, leggings and wrap. The latter is a perfect California warming layer. The latter sold out at press time, but I'm hoping for a restock! In the meantime, you can shop the following:
25″ Align Leggings // Scuba 1/2 Zip Hoodie // Bag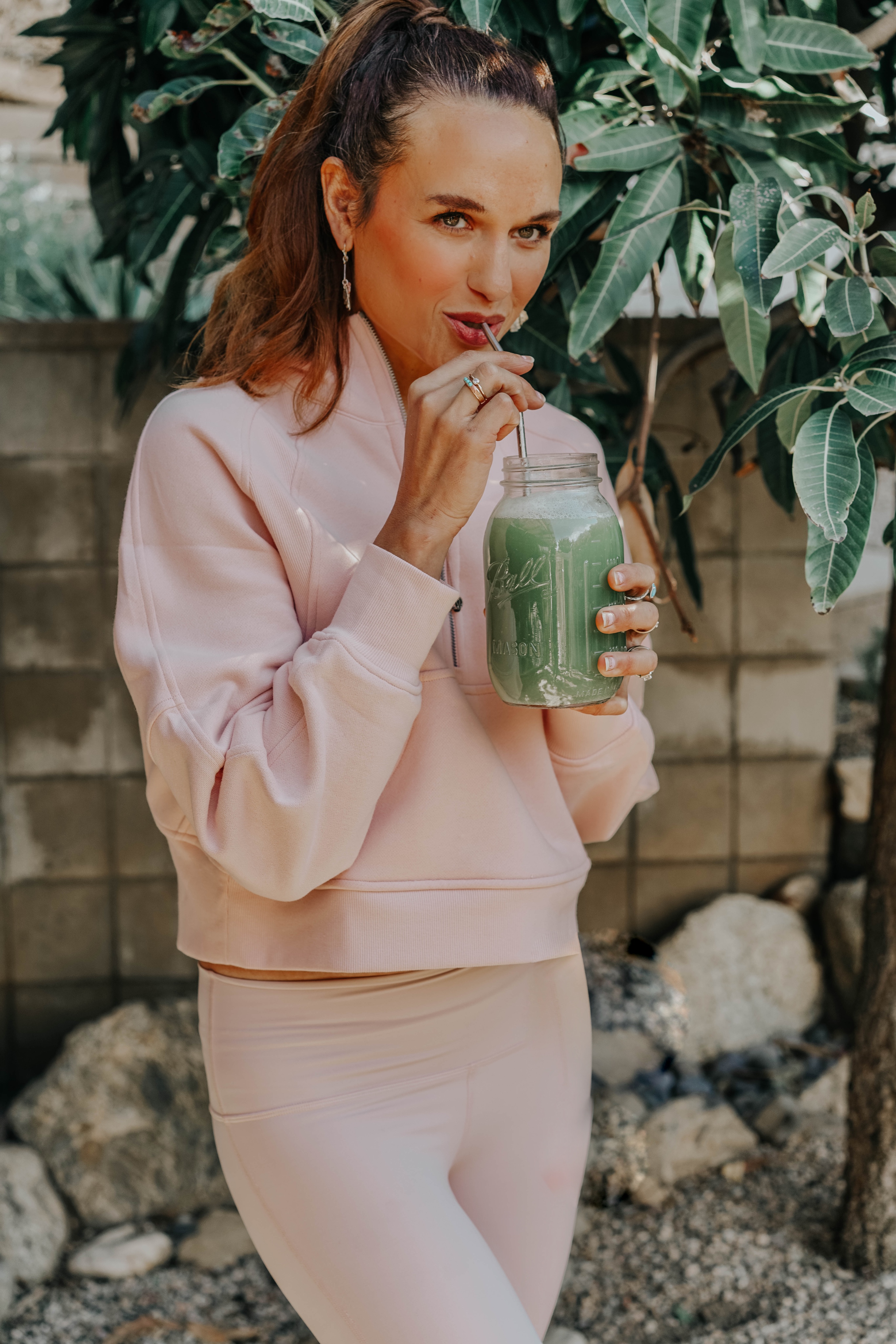 RECIPE:
1 bunch of organic celery (wash and cut off the end)
2 cups water (give or take here, sometimes I add more)
Add both the celery stalks and water into a Vitamix and blend. drain in a strainer, add ice and drink immediately.
Tip: drink immediately or store in a mason jar in the refrigerator. It tastes better consumed right away. To save time in the morning, chop and wash the celery stalks the night before. For my readers who want to go one step further, drink chlorophyll water! Who wants to join in and try it? be sure to let me know you did!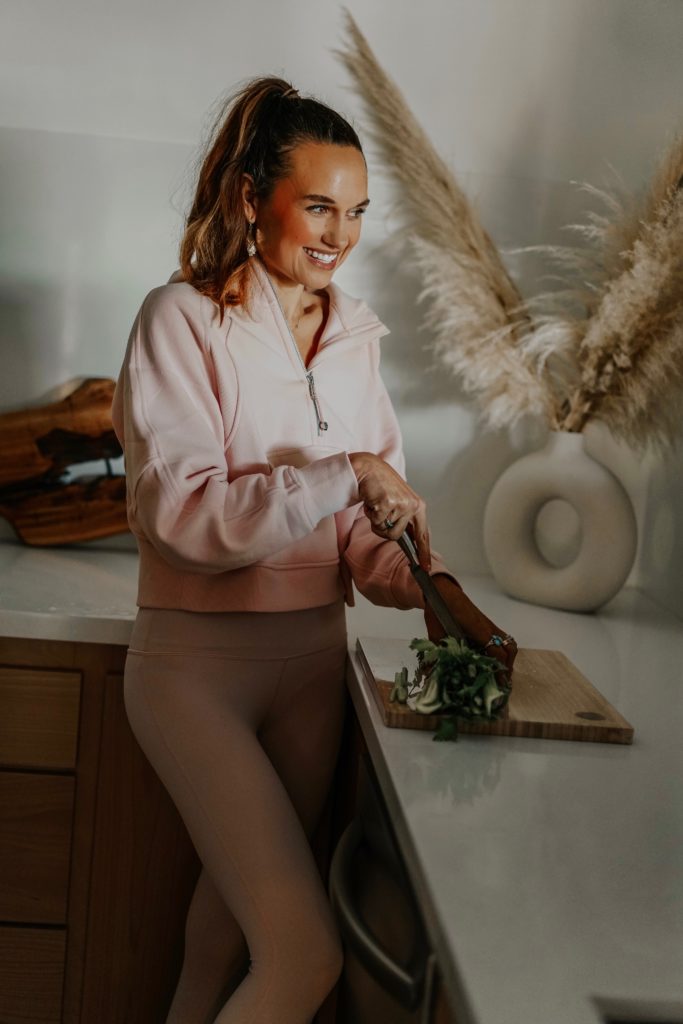 Thank you lululemon for sponsoring this post!