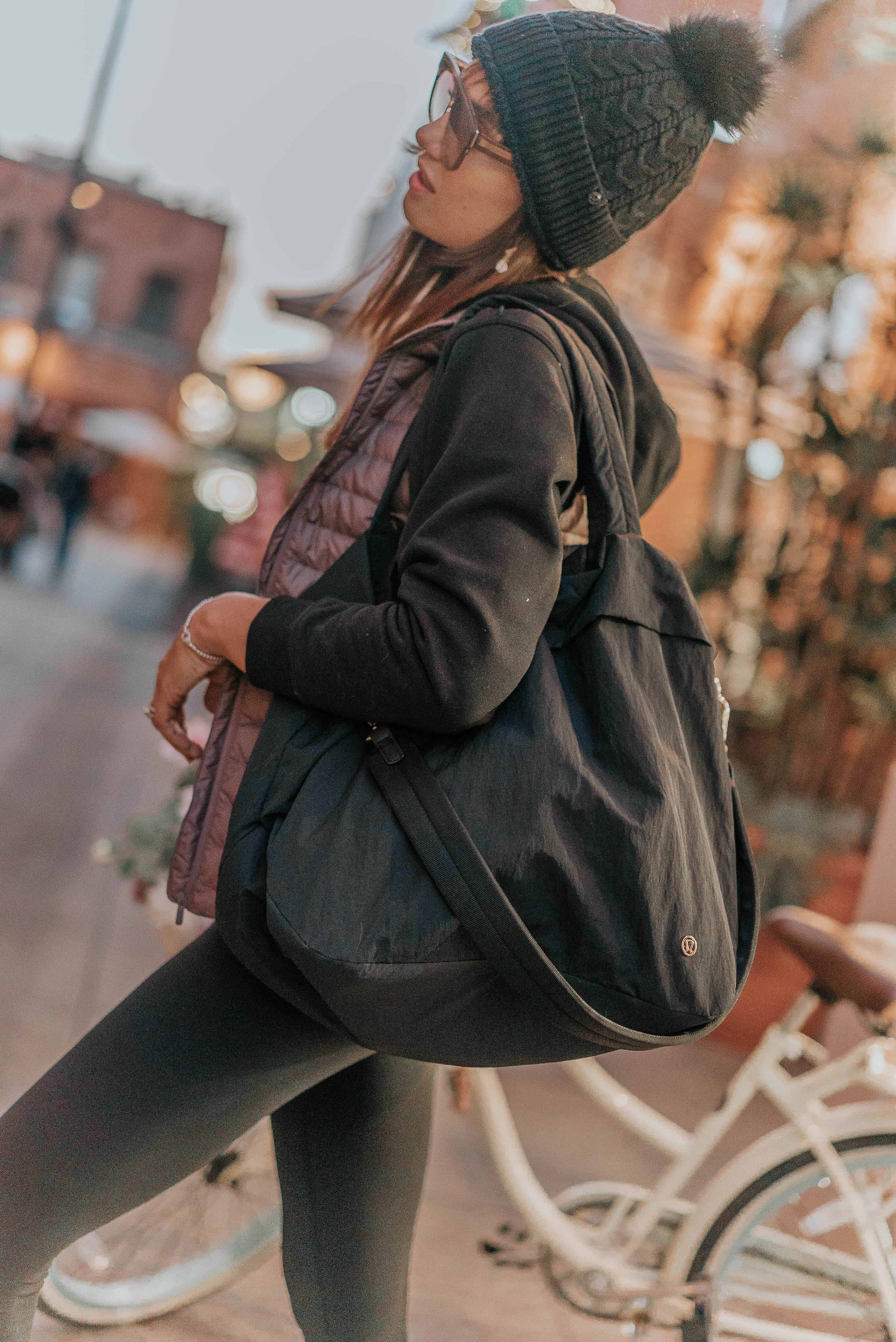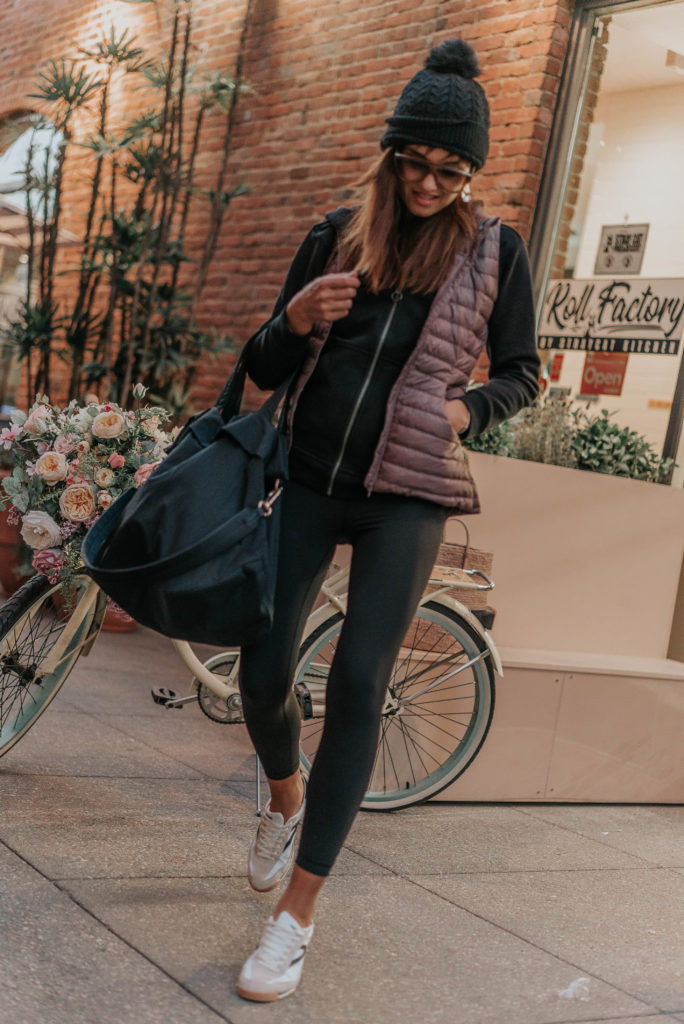 Have you checked out lululemon lately? They have some of the most innovative designs, comfy fabrics and flattering leggings. I can't think of one legging brand that has most dupes. Why? Because their styles are THAT good. I went through their new fall/winter line and picked these 5 pieces.

25″ Leggings (size 6) // On my Level Bag (water repellant and has interior pockets) // Vest (size 4) // Zip Hoodie // Sherpa beanie (sherpa fleece lining) // Bra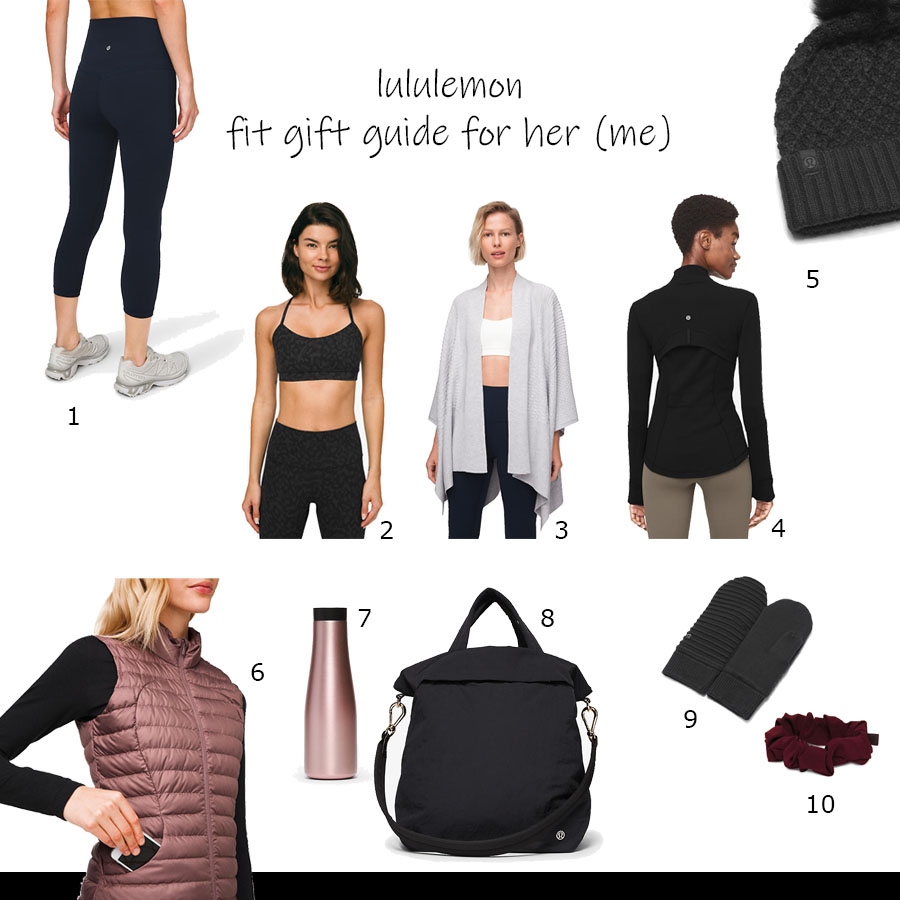 One // Two // Three / Four // Five
Six // Seven // Eight // Nine // Ten

Good workout clothes and accessories are key to staying motivated for that run or signing up for that pilates class. These pieces are sure to motivate you and have been a long time favorite of mine and I know it will be yours.
1. My head is an odd shape and this hat is STILL FLATTERING. Did I mention, it has an irresistible sherpa lining?
2. Also, I needed a good crop legging that still looks great while traveling. Hello airplane style! They also manage to "suck it all in" which is key for a mom of 5.
3. This hoodie is lightweight but incredibly warm and soft.
4. Top it off with a beautiful vest, that is as lightweight as it is warm.
5. Grab this slouchy bag that converts from a tote to a crossbody bag and will soon be your go-to bag.
I love that I can enjoy an evening run with these lululemon layers. For me, that's my self-care. Give yourself the gift to yourself, one from lululemon this holiday season.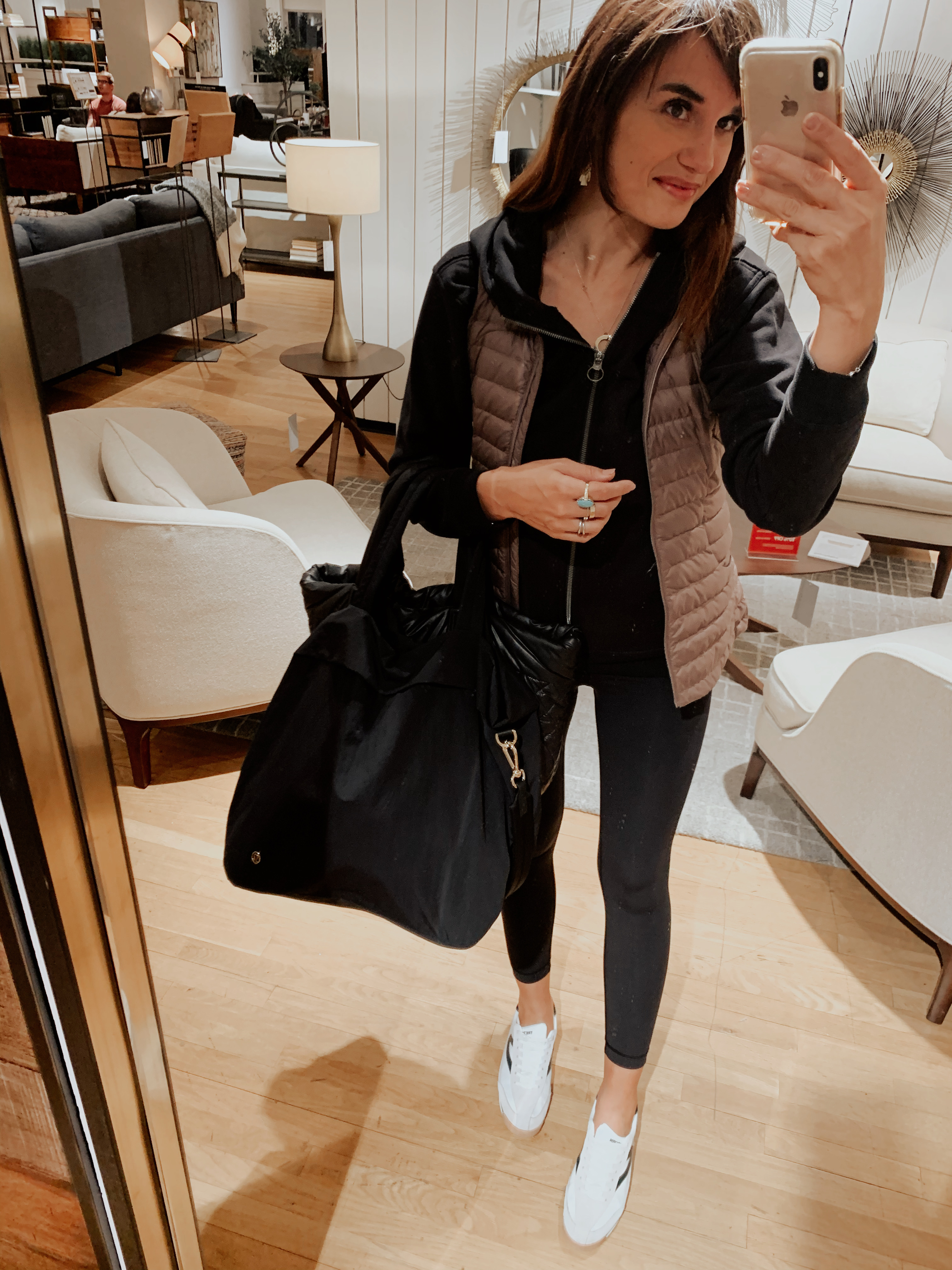 Thank you lululemon for sponsoring this post. All opinions my own.