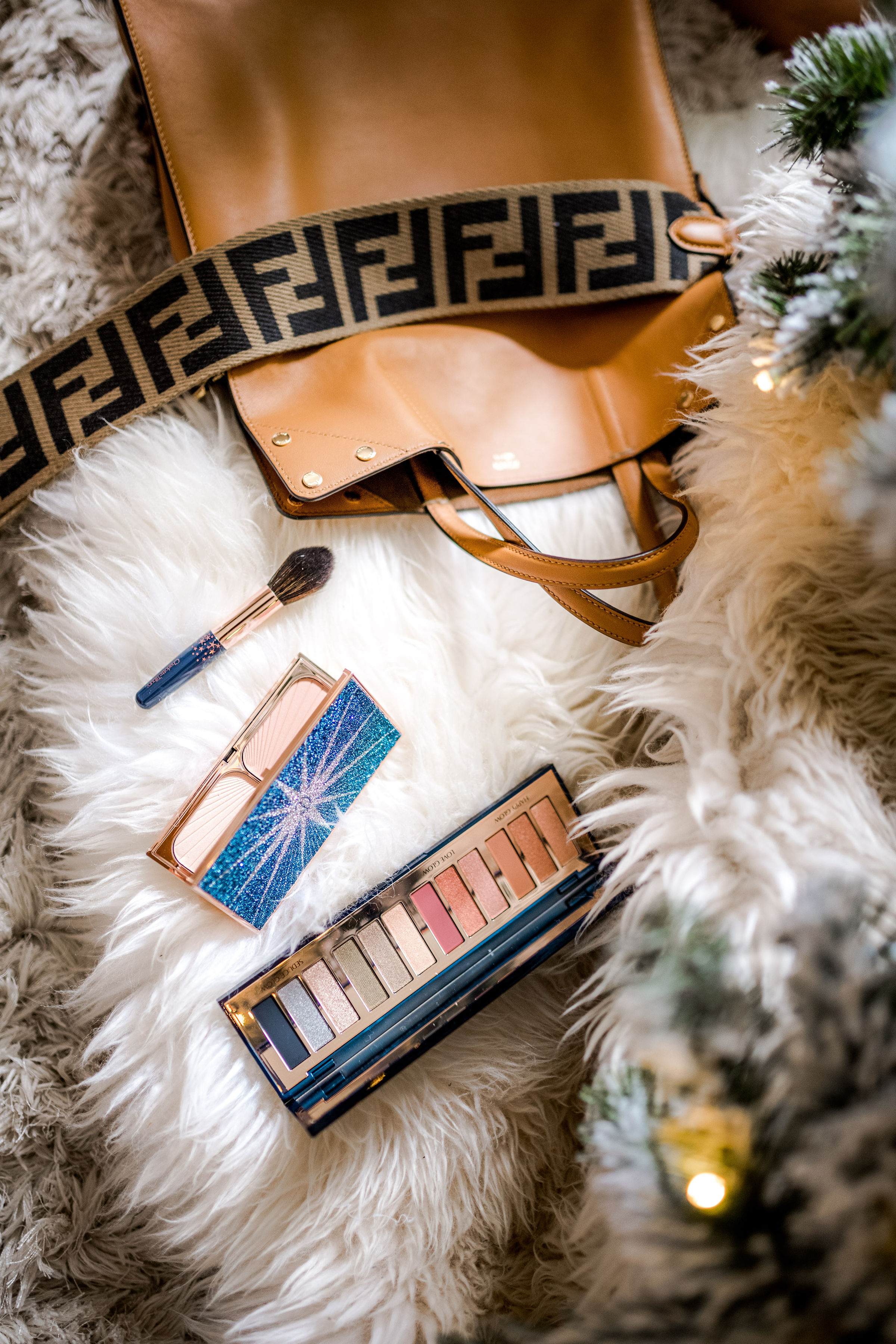 Sweater dress // Fendi bag // Eyeshadow palette

So instead of being late every year for Christmas cards and gifts, I am trying something new this year and DOING IT ALL EARLY. Holiday cards have been sent, with the exception of only a couple, and gifts have been ordered (just not wrapped). Most of you know I'm working on a secret project and spending time on last minute gifts is just out of the question. Nordstrom made it easy this year to get holiday gifts. I was able to get Reid some much needed skin care in an affordable gift set, my friend some facial sprays I've been telling her about, and myself, some makeup! I only use Charlotte Tilbury eyeshadow and this case was too pretty to pass up. Below are some of my reoccurring purchases on Nordstrom online and why. Have you tried any of them? Let me know in the comments!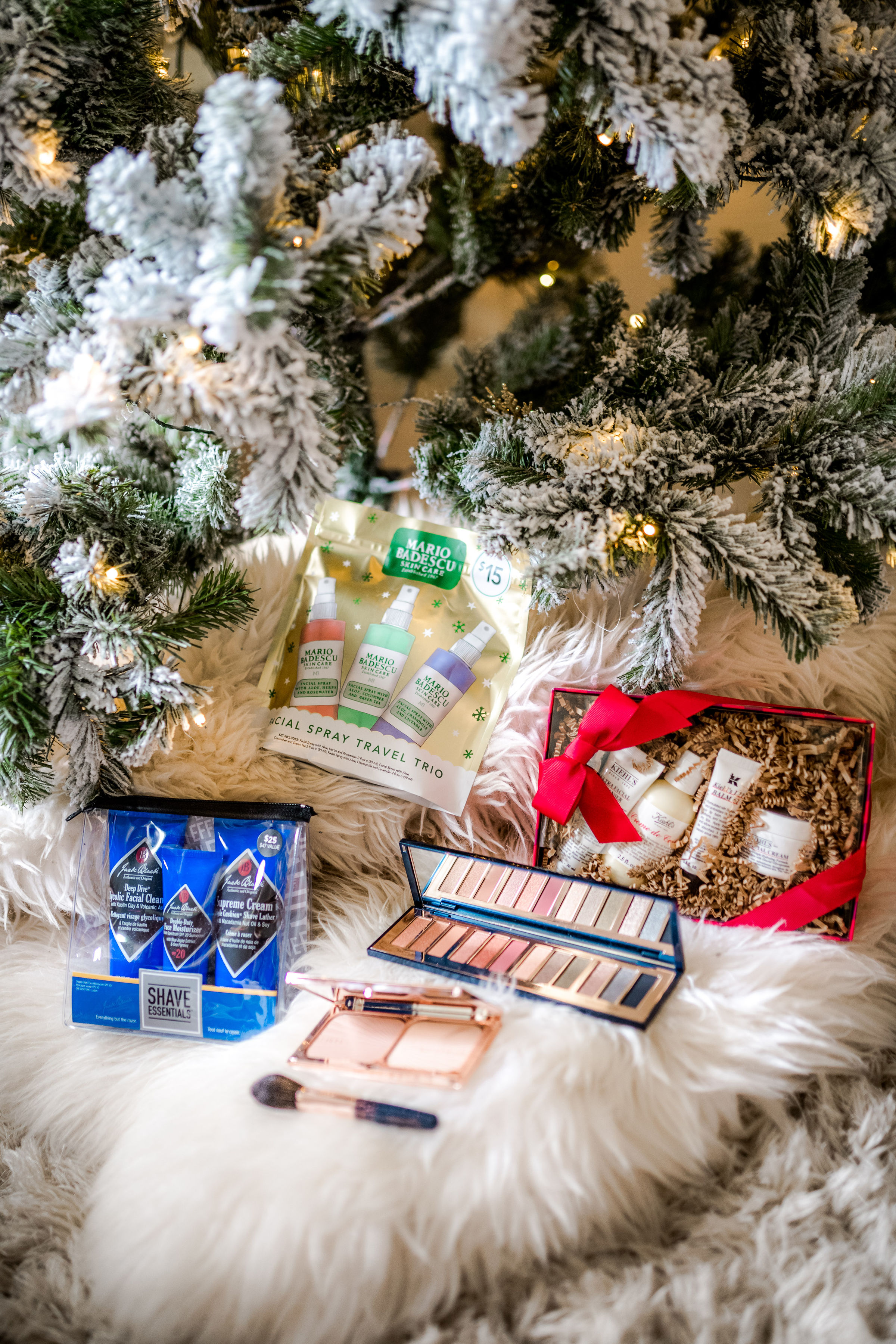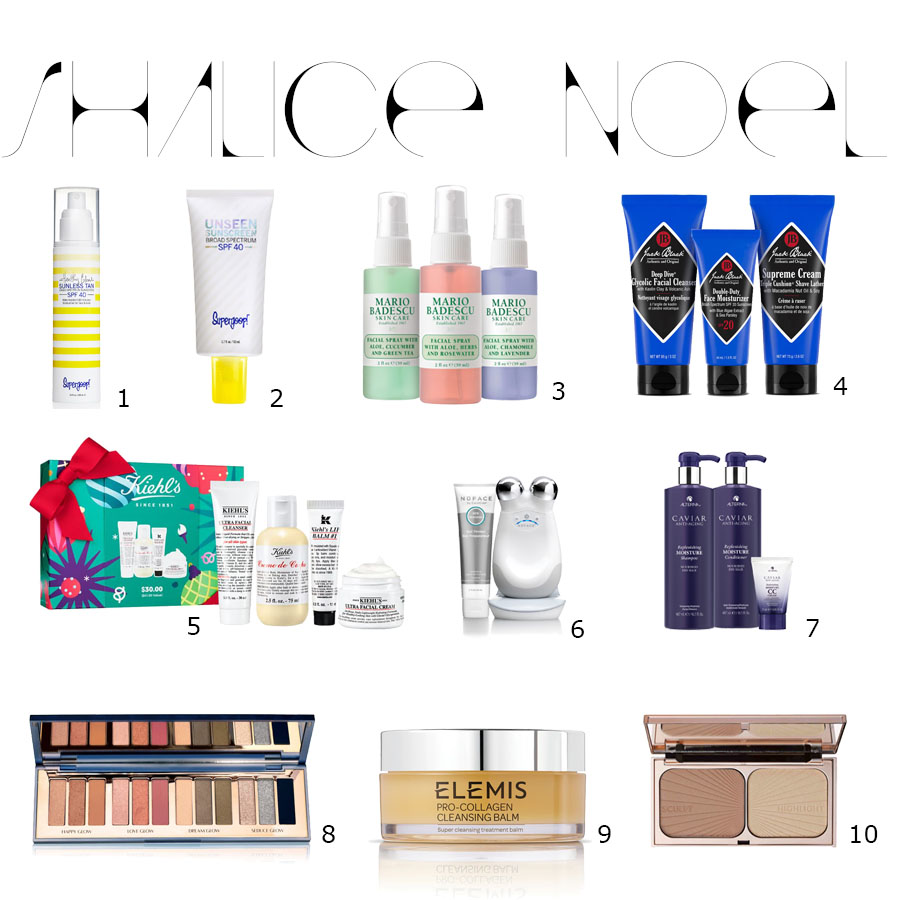 One // Two // Three // Four // Five //
Six // Seven // Eight // Nine // Ten //


Supergoop self tanning: two years ago, I forgot my self tanning towels on a business trip to Dallas, and a friend recommended this lotion. That weekend, I got a ton of compliments on my tan!! I ended up buying another bottle and the rest is history.
Supergoop Unseen Sunscreen: I use this as a makeup primer. Goes on almost weightless and works well with my concealer and foundation I apply over this primer. Hello sunscreen you can feel, smell, or see, and protects you from dangerous rays all day.
Mario Badescu Facial Sprays This gift set is so good! (you're basically getting one for free!) This is a great makeup setting spray or afternoon pick me up. It smells so amazing that I packed the lavender spray in my hospital bag when I had Levi. It's so refreshing!
Jack Black Travel set: Reid hasn't used a ton of skincare because he doesn't need it. I sometimes get jealous of men and their good skin and they barely take care of it. This is gentle on his skin and he said he liked the moisturizer a lot.
Kiehls Hydration Essentials set: gentle on the skin and works for my tween! Honestly, this set caught my eye because I LOVE their lip balm. And I'm familiar with their creme de corps lotion. It is very dry here in LA, and I'm always misplacing lotions. My hands are dry from mom life, long nights on my laptop, etc, so this creme is a lifesaver.No guarantees I won't loose this one too, lol.
Nuface Trinity (20% off!) If I want a good lift before a shoot, I use the trinity on my face. I love the results and moisturizing gel (with anti-aging hyaluronic acid)!
Altera Caviar Shampoo and Conditioner: My hair stylist recommended I use this duo on my color treated hair and I must admit, I like the results. My hair feels full and healthy. I don't think I could ever go back to drugstore shampoo. Plus, did I mention it smells amazing?
Charlotte Tilbury Eye Shadow: So many good shades I found similar to the Naked palate but with more shine for the holidays and a limited edition Swaroski crystal case that is stunning! The best thing about this palette is that it compliments every skin tone.
Elemis Pro-Collagen Cleansing Balm OMG. Have you tried this? I bought a sample off an Instagram ad, for $5. I'll admit, I squeezed every last bit of balm out of that travel size. And may have cried a little when it was done. It smells like a botanical garden, luscious essential oils, and goes on like butter. It melts all your makeup off from the day, and after rinsing off, I feel like a new woman. I'm not frivolous, but this stuff is WORTH.EVERY.PENNY. I wish it could clean my room as well as it cleans my face.
Charlotte Tilbury bronzer and Highlighter I was introduced to this from my make-up artist Morgan. She uses the bronzer on my cheeks, and highlighter for my cheekbones for an evening glam. The queen of Hollywood glow, Charlotte makes a mean highlighter few can rival. Also, fits great in a stocking. Your stocking 😉
You probably already know this but, Nordstrom is your destination for ALL things beauty! Don't forget on cyber Monday (December 2), head to Nordstrom to check out the gifts with purchase and can't be beat deals. Which are your favorite?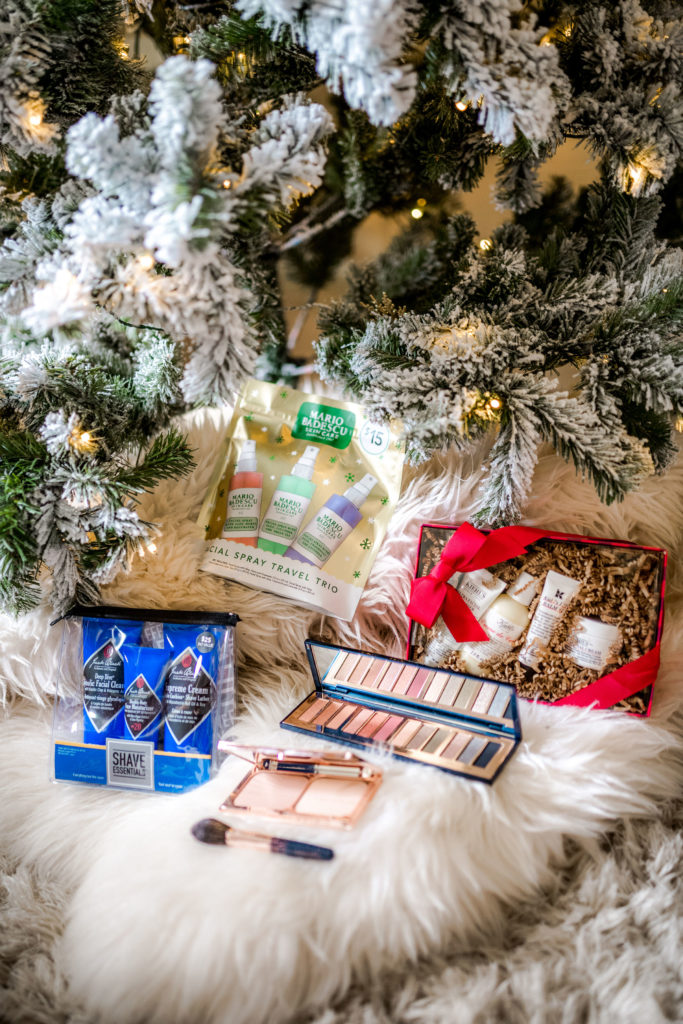 Thank you Nordstrom for sponsoring this post!