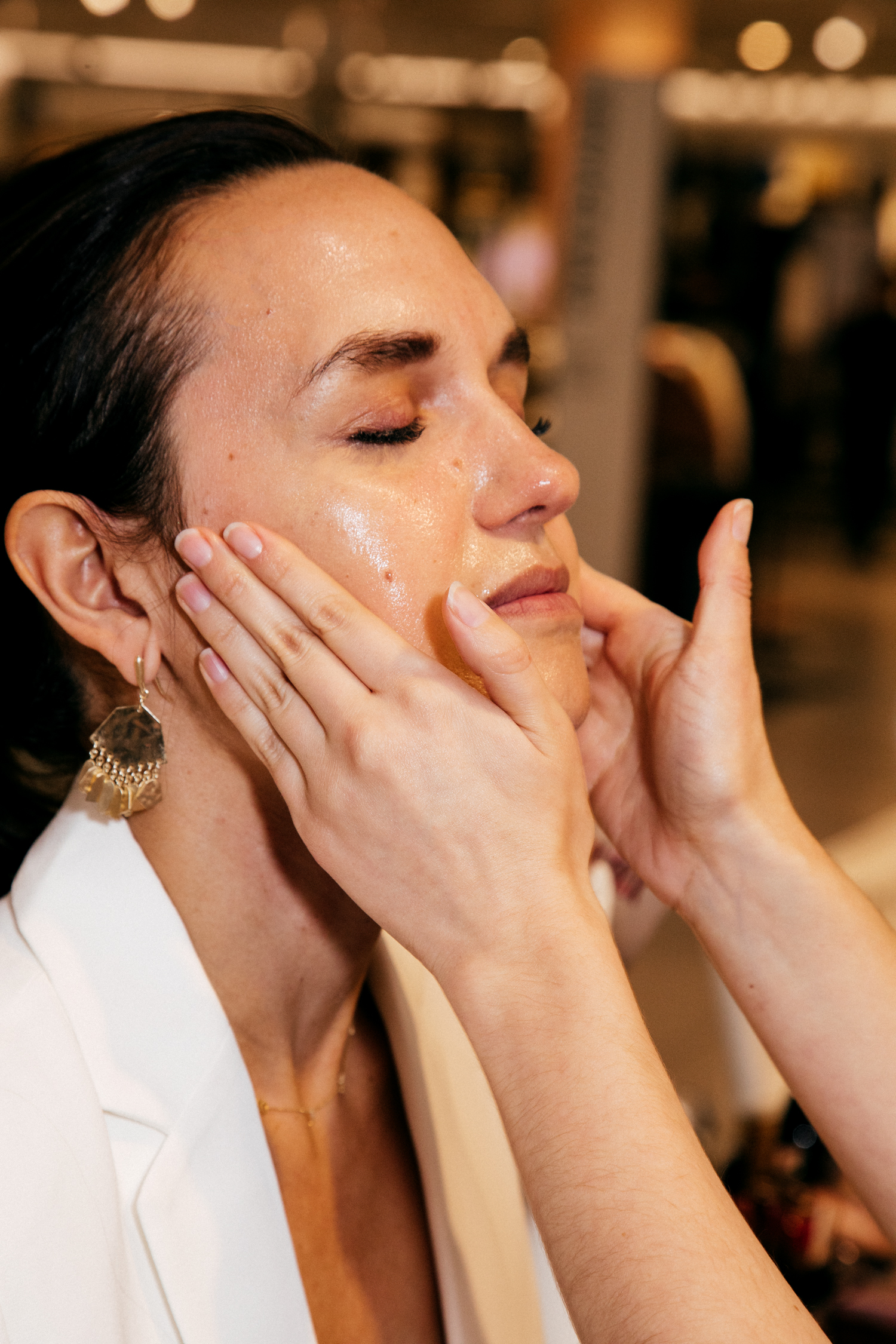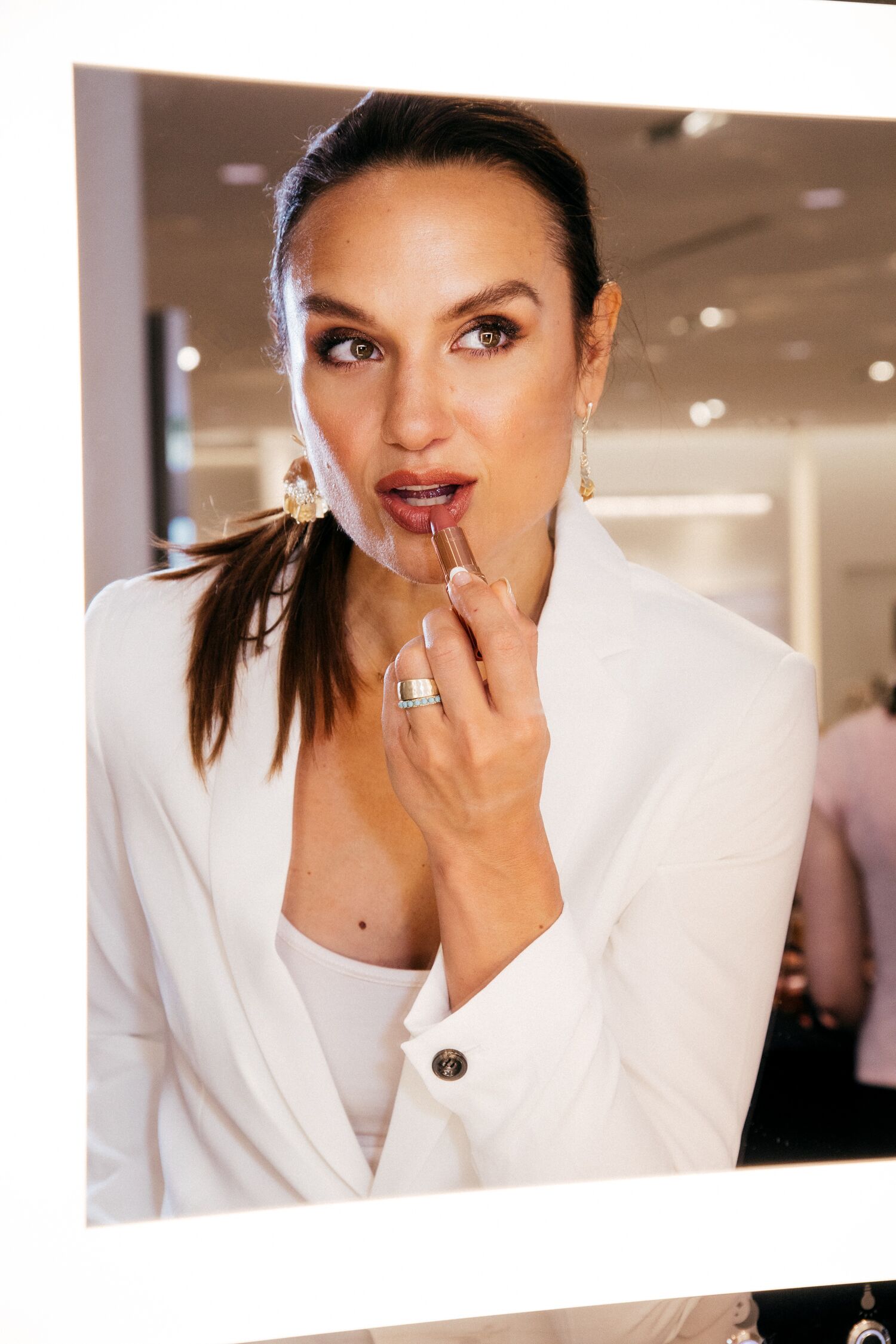 The more I learn about make-up, the less complicated it is. All you really need is a couple of key pieces in your make up bag to feel pulled together and a little glam. I've never been one to wear tons of makeup, so I love that I can use just a few items to make myself feel more polished and put together. I sat down with my make-up artist and asked her what she recommended, and then I figured out what would work as a busy mom with nearly 5 minutes to do makeup in the morning. Read on!
Tip #1. Start with the essentials. I like to prep my skin with Neat Skin Care Selfie Magic Facial Oil, then concealer, and then the Hollywood filter. The facial oil makes my skin glow and moisturizes at the same time. Don't forget your neck! I also put foundation on my neck to match my face. Also, for a finished look, don't leave out the nose crease (where the nose meets the cheek).

Tip #2. I can't live without a little tan. I don't skip the bronzer. Cheek stain isn't a must for me, and eye shadow is mostly a luxury, but bronzer, no way! I even like to brush my bronzer on my eyelids for that I may have just came back from Monte Carlo (but really I've just been to the park with the kids) kinda glow. I'm into it. For reference, I have Nars in 'Laguna.'

Tip #3. All the wows with brows. There's no denying brows pack a punch. I feel like I can get away with the barely there, dewy, no make-up look when I have my brows filled in. Here's the 411: brow gel in 'chocolate' and brow defining pencil. Two simple, quick things that make a big difference! Also, if you're in a pinch for time, but want some help defining them, use a stencil. I provide two options below:

Tip #4. Don't forget the lips! I put this on every night before bed for instant moisture that lasts till the morning. I've tried many products but this is still my fave. It's organic shea butter and I'll link in below if you're curious to try!

What are you loving lately? I'm still learning the ins and outs of make-up. Share your favorites below, I'd love to hear!