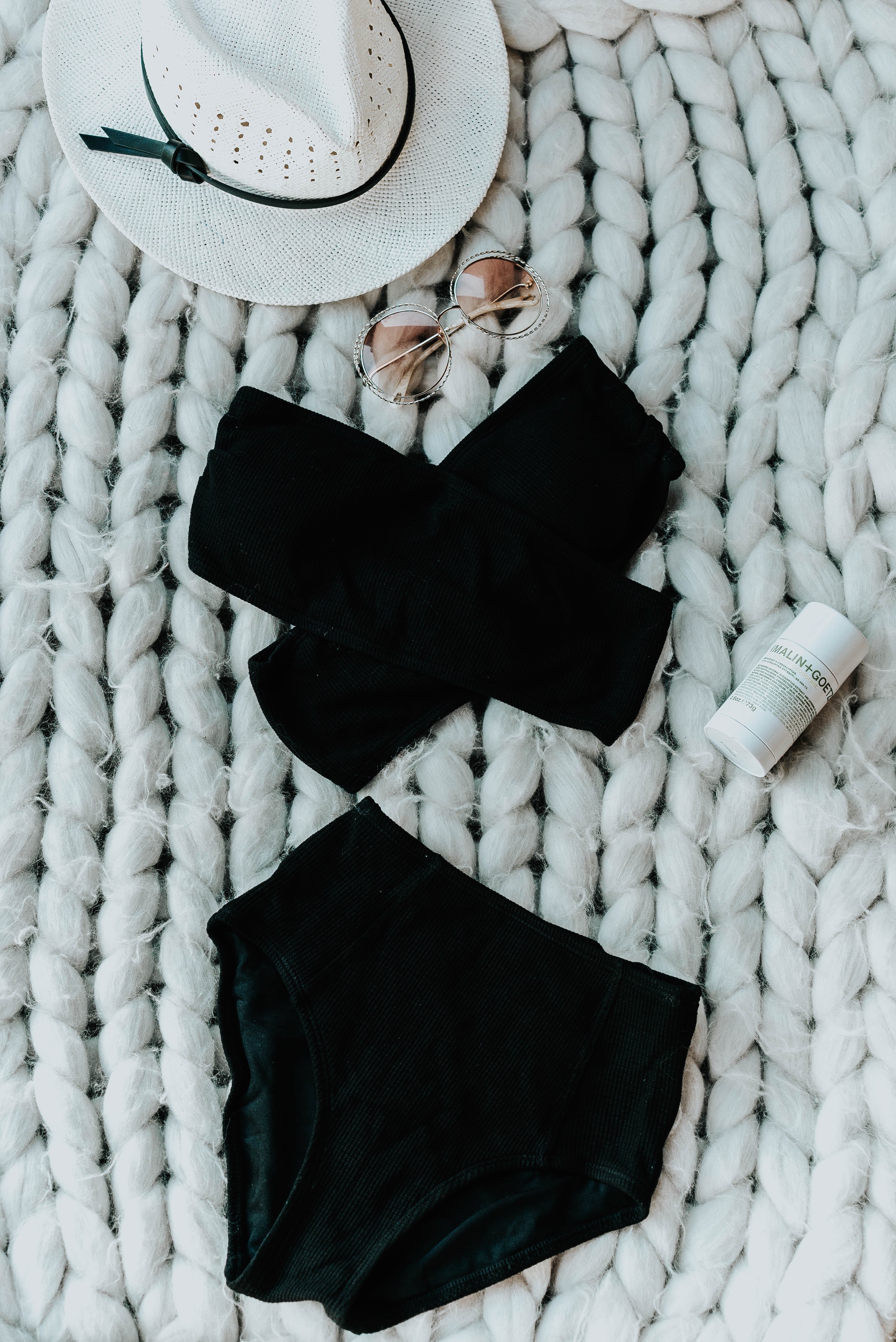 bikini set (under $70!) // round weave bag // sunglasses // hat similar / deodorant
I've been getting a lot of random DM's on Instagram about what is the best deodorant to use. Most know about the dangers of aluminum in deodorant and want an aluminum free and vegan option! Most deodorants contain chemicals such as zirconium and aluminum that are absorbed into the pores of the skin. Yuk! I remember as a pre-teen, my mom telling me all this information I didn't understand on the dangers of aluminum. I was smart enough to take her advice and at that time, a bottle of Tom's of Maine deodorant. I really haven't looked back other than the fact I have found a couple brands and scents I like more than others.  Now, I use Malin + Goetz deodorant. I was shocked to discover earlier this year, that my 8 year old daughter actually suffers from bad odor! I was never warned what age that would begin, but like most of motherhood, you can plan but in the end you hope for the best. Am I right? I immediately did as my mom did and handed her all natural deodorant and educated her on the dangers of aluminum and the better choices available.
So, you ask, what are the better choices available? I did some research and see my picks below! My daughters both started using deodorant, so you want to bet I'm not giving them anything that will potentially harm them. The options below are 100% aluminum free and first two used regularly but myself and my girls. As for us here in LA, it is currently 84 degrees and only 10am, so our anti-perspirent is in daily use!
It's your turn, do you have a favorite to share, we haven't heard of? I'd love to hear.
I haven't personally tried The Natural Deodorant Co.but impressive reviews, read it all HERE