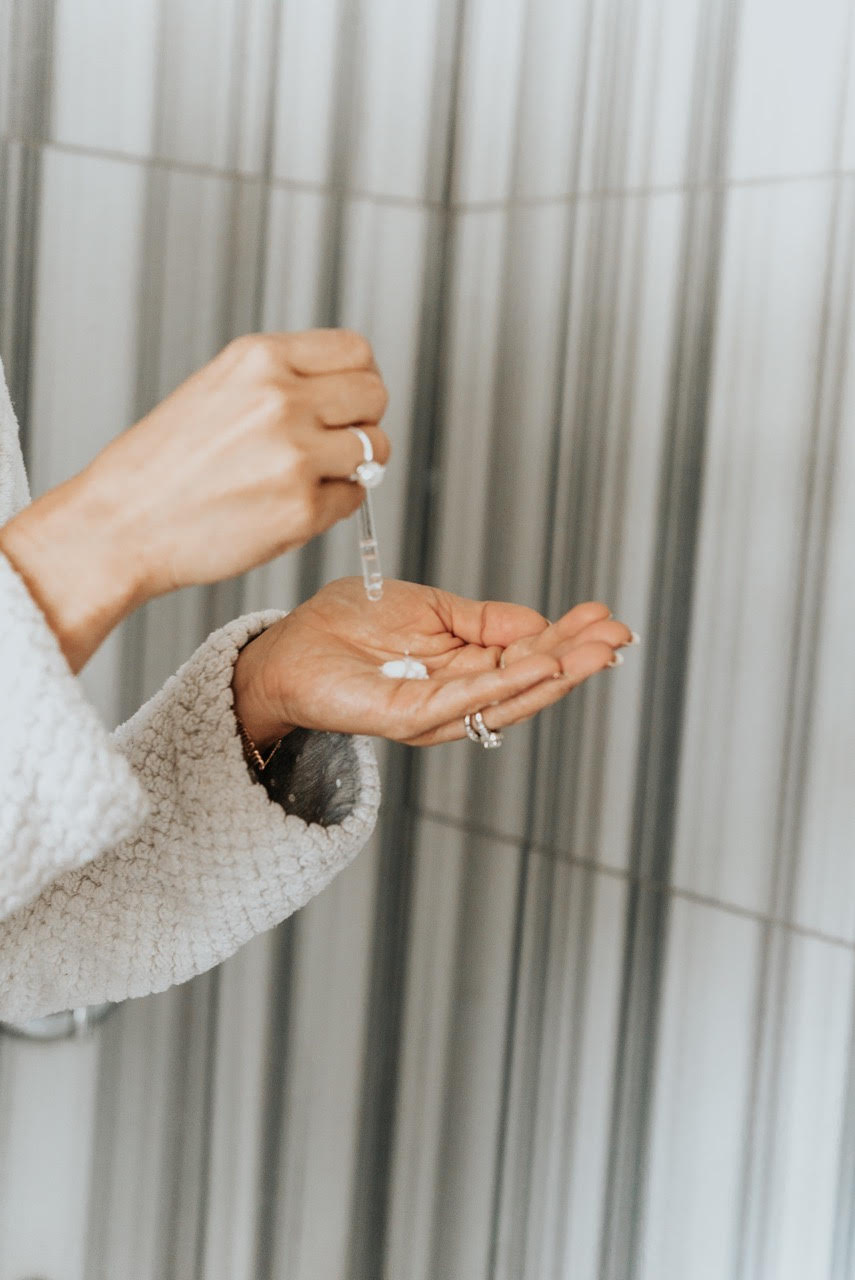 How I tan
Hello! One of my most frequently asked questions is how I keep a year-round tan. It's important to know my natural skin color is olive toned from my mom's Portuguese side. So I'll admit, lot's of tanning products don't do much for me. I also don't like tanning products with a lot of scents and I hate an orange skin tone. So, let's get right to it – what do I use?!
The secret to a natural tan and 391 reviews and 20k likes on Sephora don't lie! I've been using Isle of Paradise (IOP) drops for a couple of months now.

First, I love the customizable color. Depending on what time of year it is, and how much beach time I have, I adjust my color by using more or fewer drops (follow instructions on the bottle for more info). I started doing this because I'm no longer "laying out" for extended periods of time like I did in my twenties. UV rays just aren't healthy, and let's be real, no one has 3-4 hours to lay out in the sun all day? I know I don't. Because laying out is no longer an option, I knew I didn't want a tan that rubbed off or looked fake and Isle of Paradise was just the ticket.
How do I use the drops?
Before I do anything, I exfoliate. You want to do this beforehand using this brush. In order to get the best results, you must start with clean, exfoliated skin.
Next, I mix a couple of drops into my favorite moisturizer. Your tan will turn out dry and steaky if you don't mix and apply with moisturizer, so don't apply it directly. I rub it in it all over my body except my face. To apply the tan there, I switch to my face moisturizer and mix a couple of drops in and apply to my face and neck. I do this about two times a week. It leaves my skin baby soft and retains the color.
Lastly, after I "tan", I do not exfoliate unless I want to wash off the tan. I haven't experienced any breakouts on my face, either (knock on wood!). There is a bit of a wait time before the tan actually shows up so I recommend applying right before you go to bed. This way it has about 8 hours to process. And most importantly, don't forget to wash your hands! You'll wake up with stained, streaky hands if you do!
Now, break out that dress and show off those tan legs!