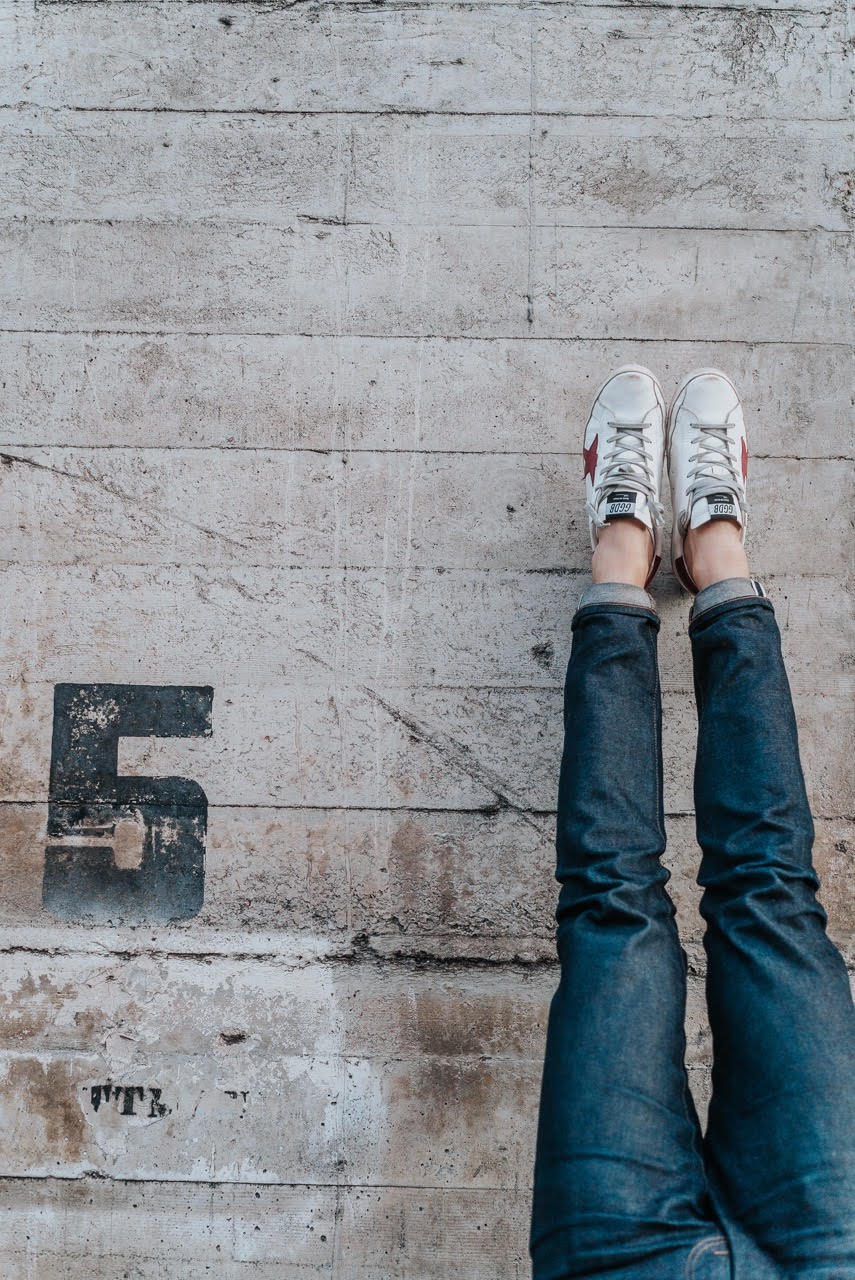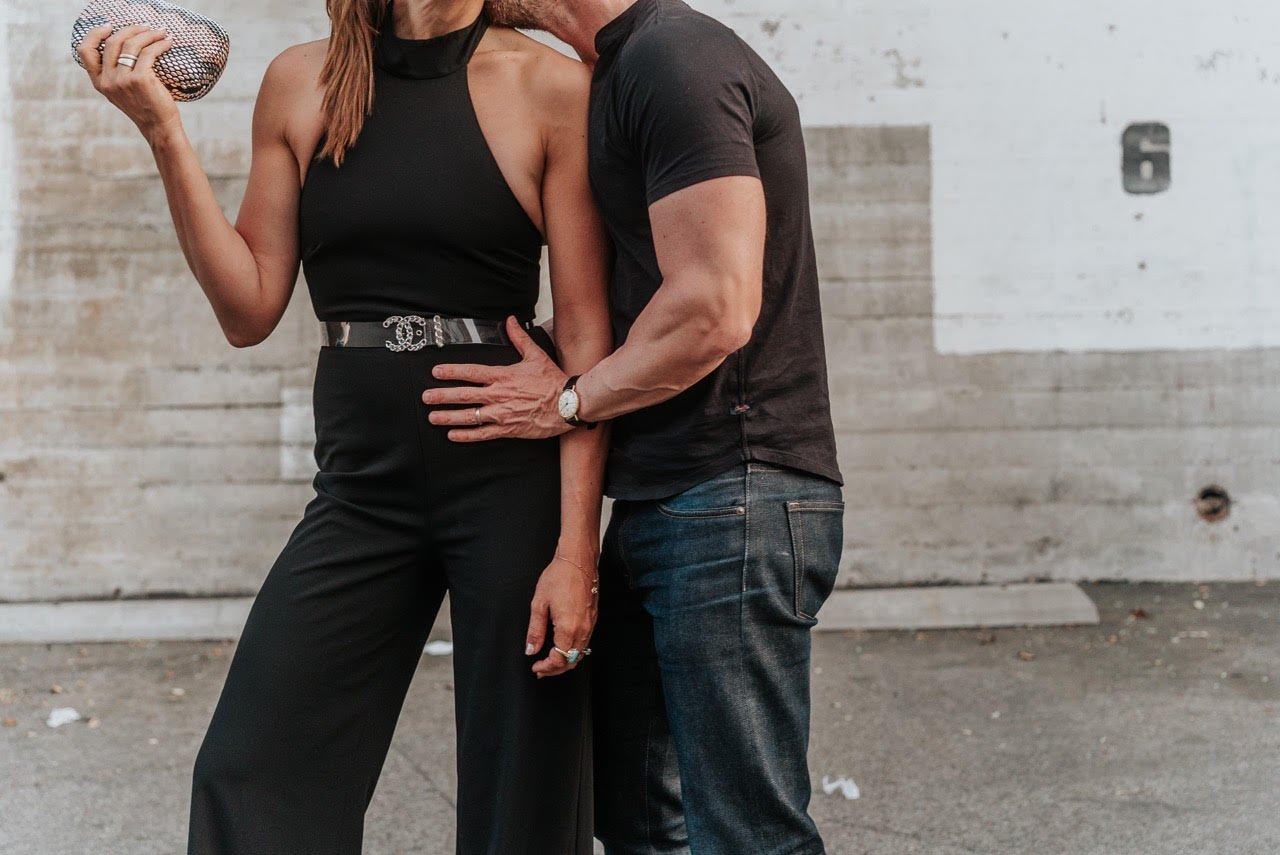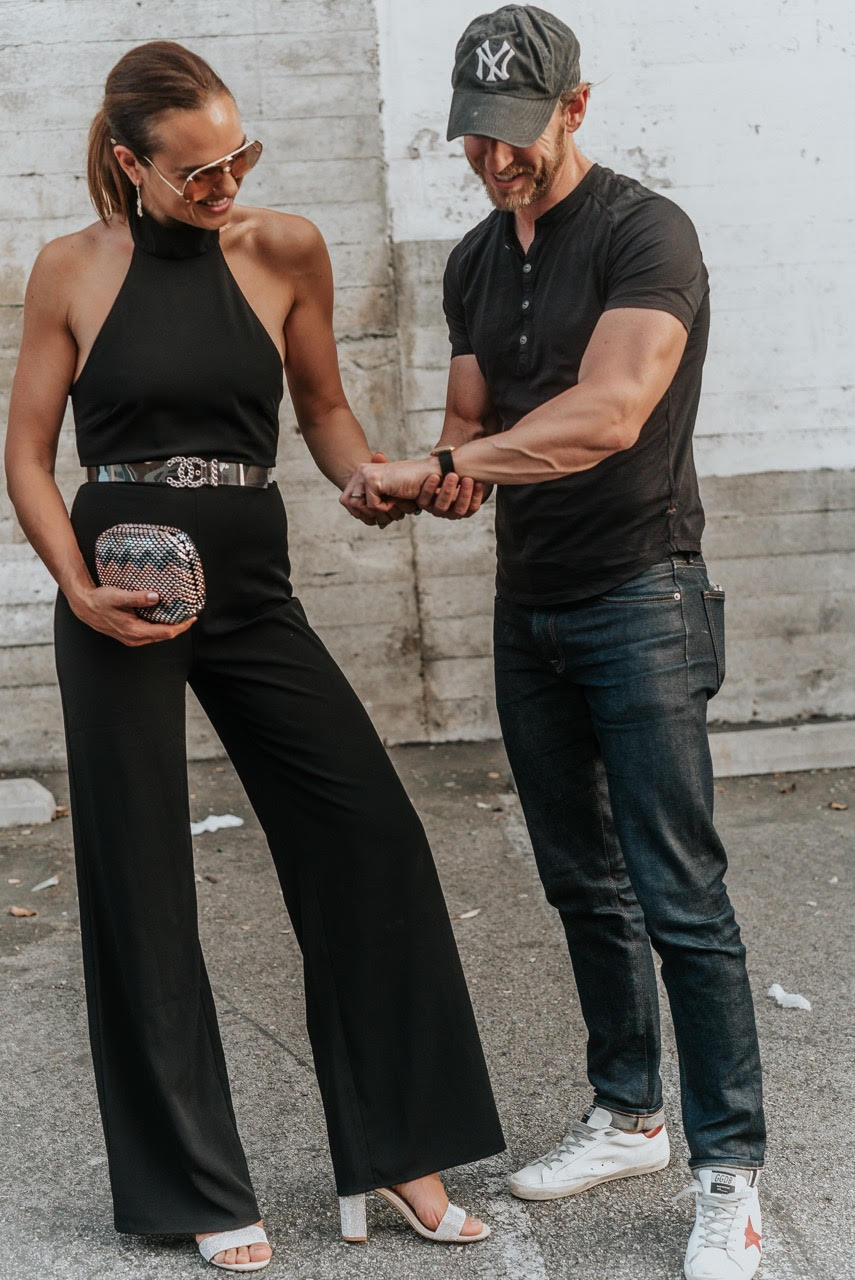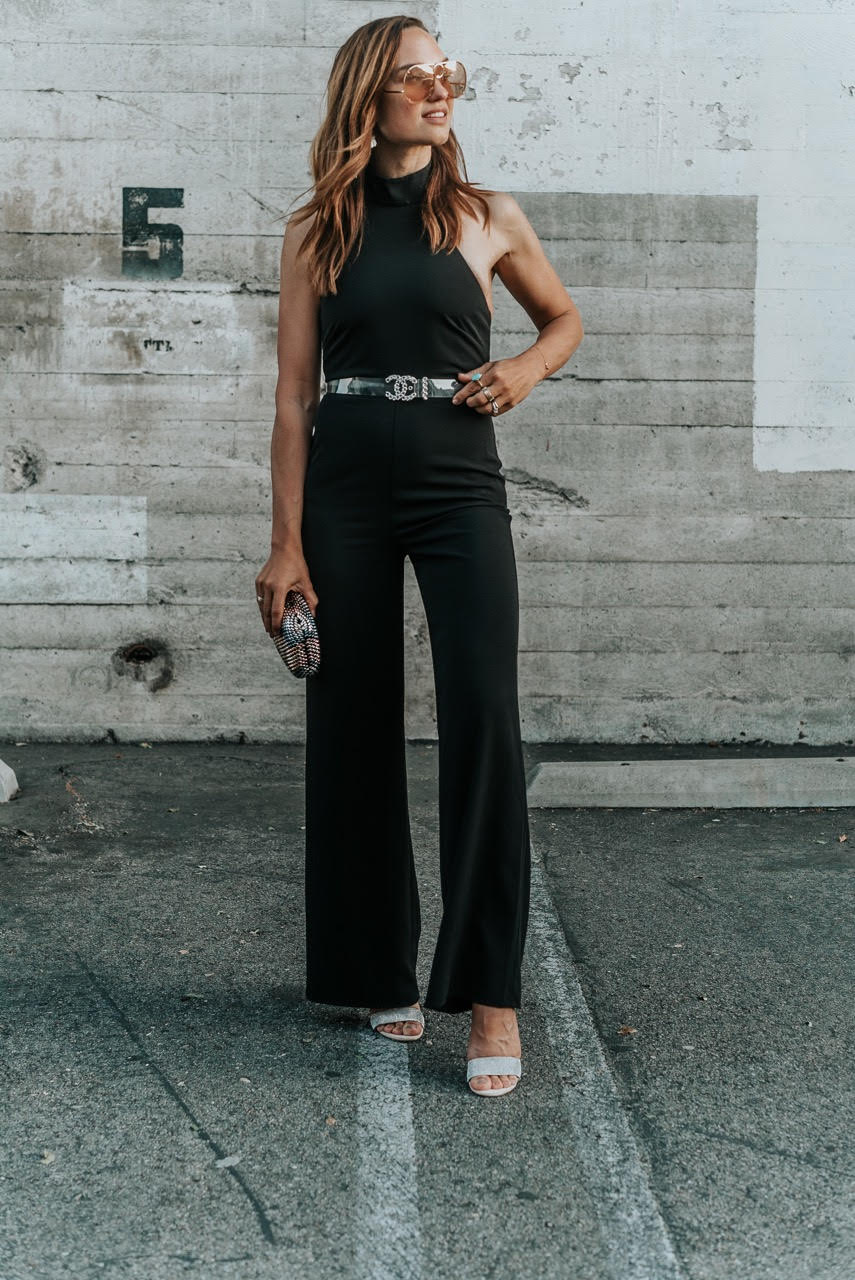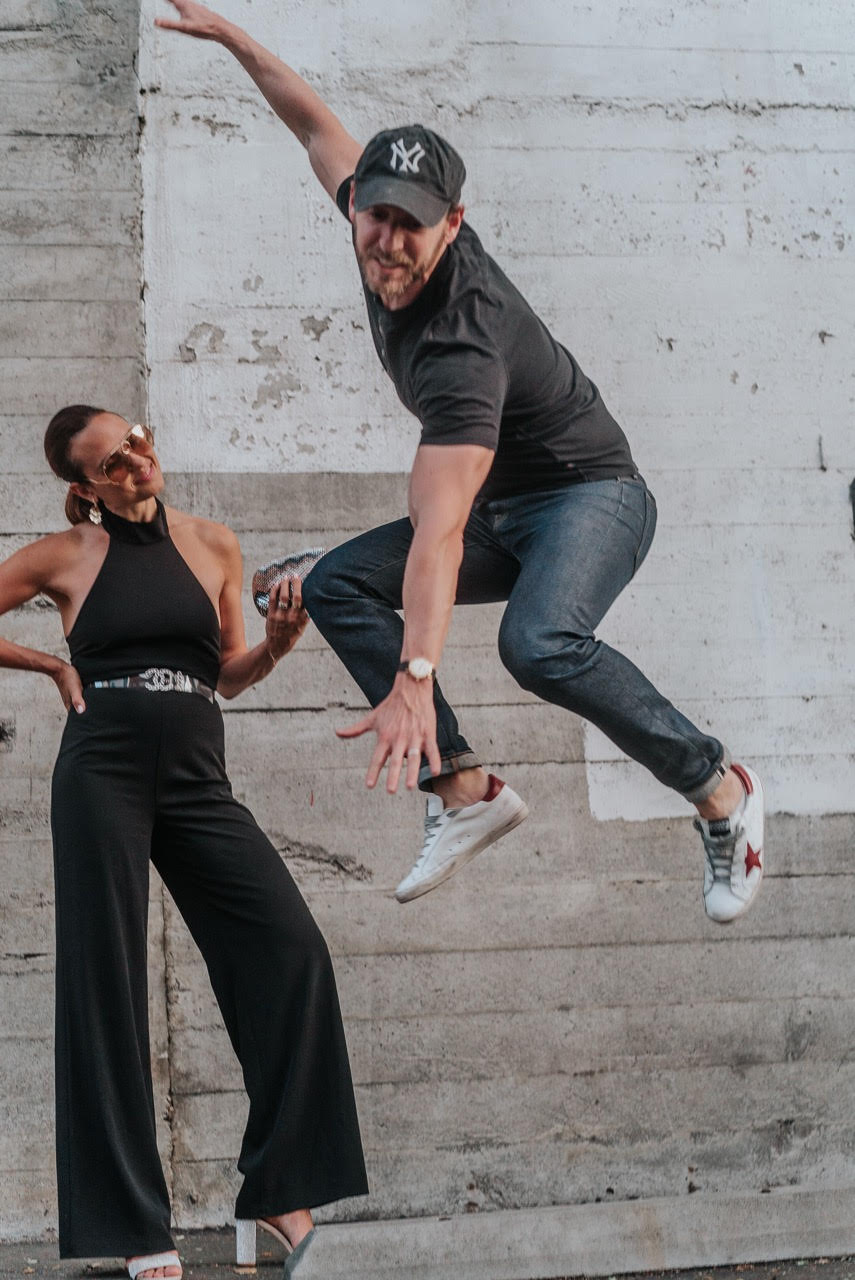 similar Golden Goose Sneakers // Men's Golden Goose Sneakers // Red Star Golden Goose Sneakers // Chanel CC Logo Belt // Chanel CC Metallic Gold Leather Belt // Chanel Belt Black Leather // How cute is this Chanel Bag to match? // Universal Geneve Vintage Watch // Chloe Aviator Sunglasses similar Chloe sunglasses similar // Black Jumpsuit Similar // Earrings 

I've written about my eBay finds a lot on the blog. What can I say? I'm kind of obsessed and just want to share all my purchases so you guys know you really can find great luxury items for less! I've bought everything from shoes to handbags to clothes on eBay and today I have some really amazing accessories to share.
Today's finds include an incredible Chanel belt and a men's watch. I got both for a fraction of the retail price and they were delivered right to my house super fast. I've been on the hunt for a great watch for Reid, so when I came across this one, it was a no-brainer. As for the Chanel belt, I think it's a fun statement piece, but I didn't want to pay full price for it. I knew I could rely on eBay to have it in stock for less!
If you're still not convinced eBay is the place to go for luxury shopping, know they do have an amazing authenticity policy. Sellers aren't even allowed to list something if they can't guarantee (through eBay's authentication process) their items to be authentic. I also put together this post last summer on how to buy authentic items from eBay. It includes five of my best tips that I've learned after years (decades!) of shopping on eBay. It really is such a safe and affordable platform to utilize when trying to snag luxury items for a deal! 
If you have any questions about my experiences shopping on eBay, please don't hesitate to ask in the comments!
See more Chanel belt's below:

Don't forget to check their daily deals! Thank you eBay for sponsoring this post!