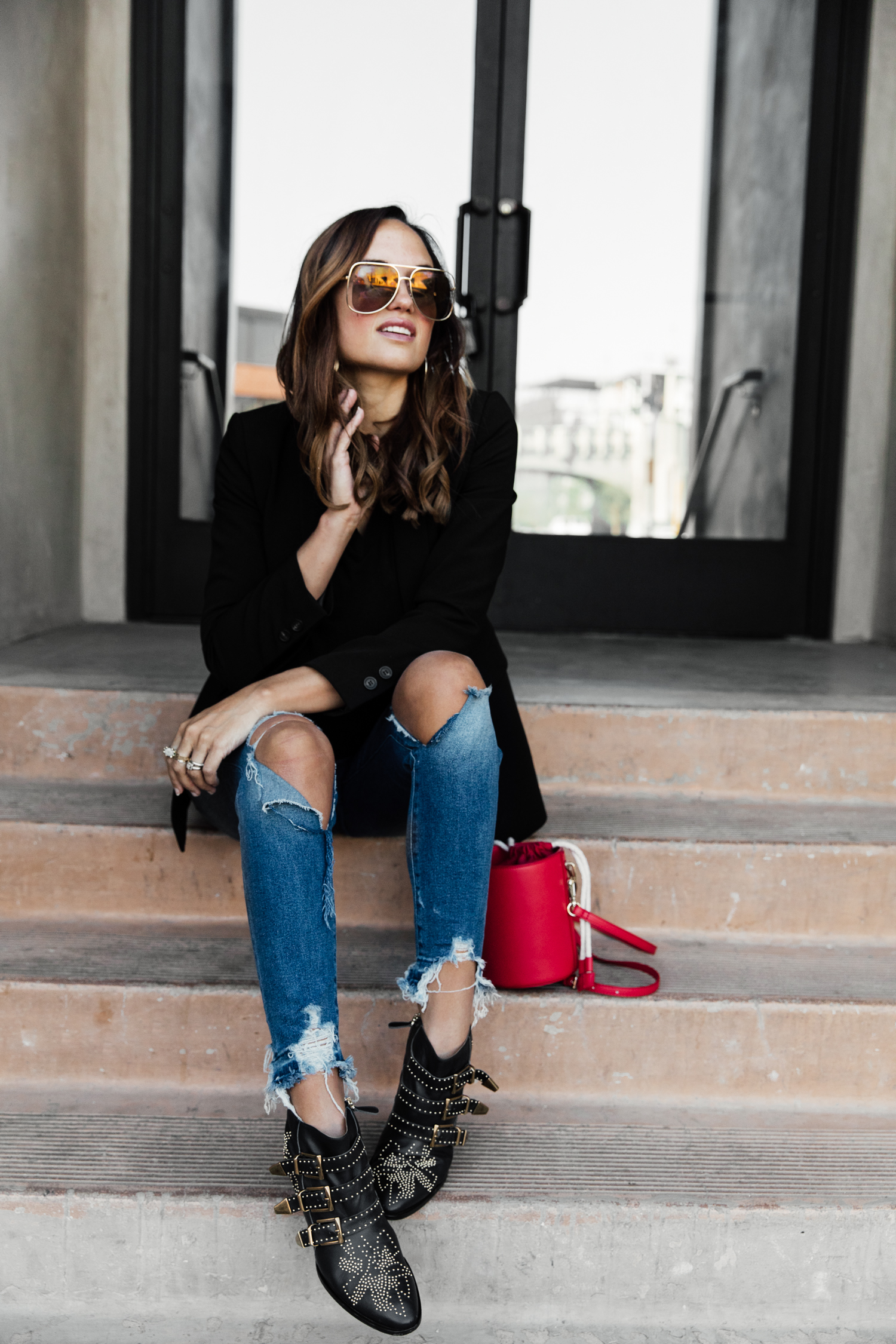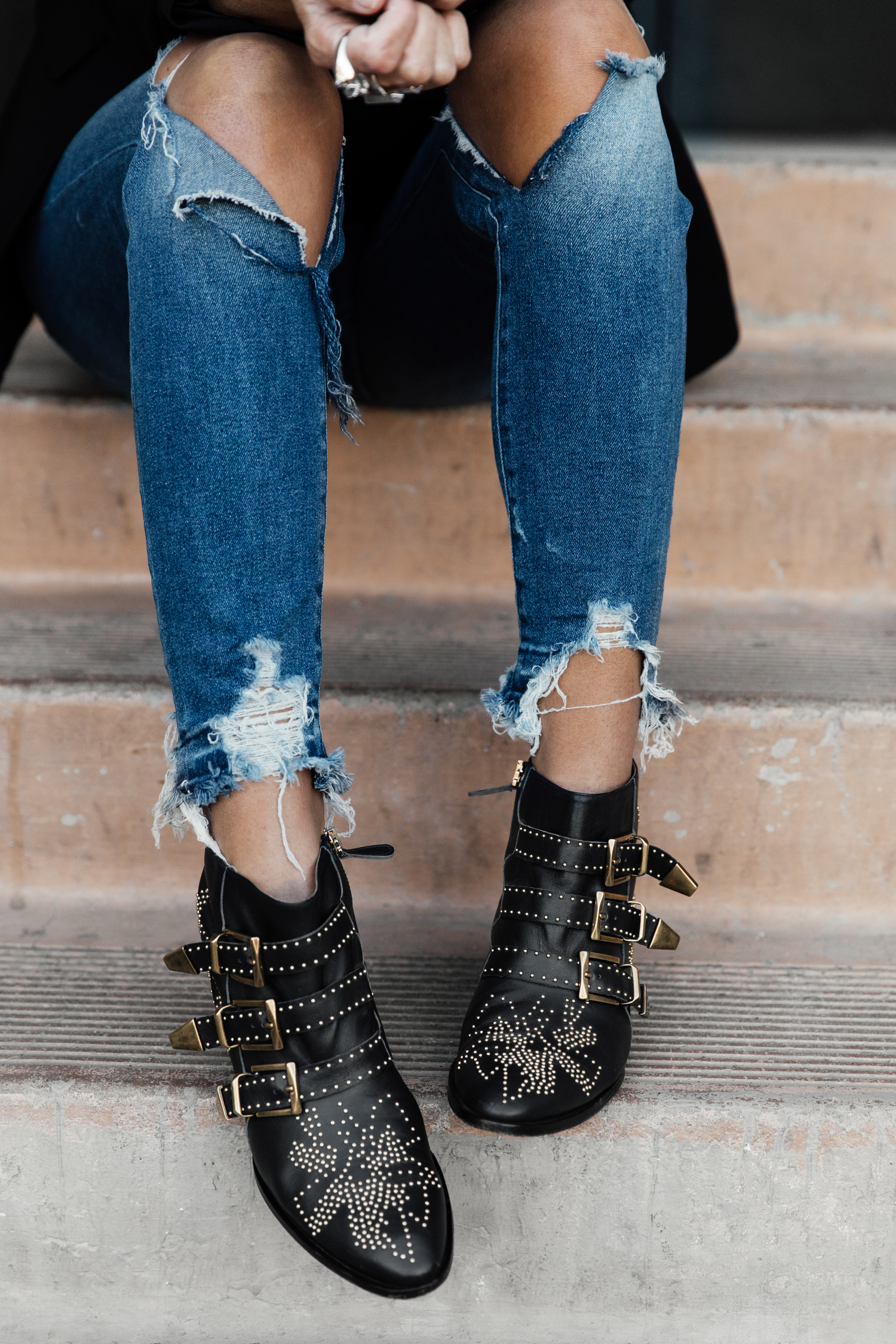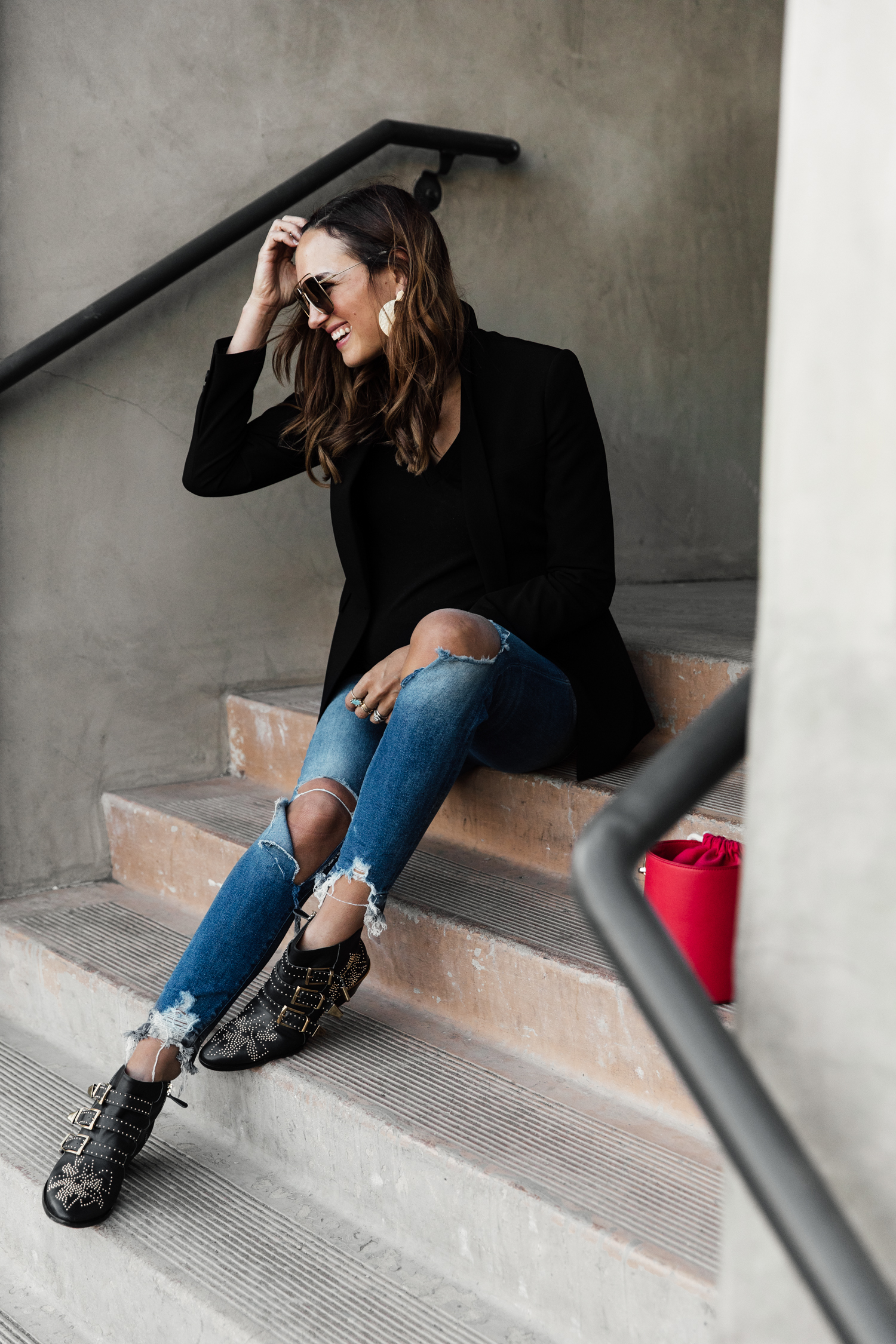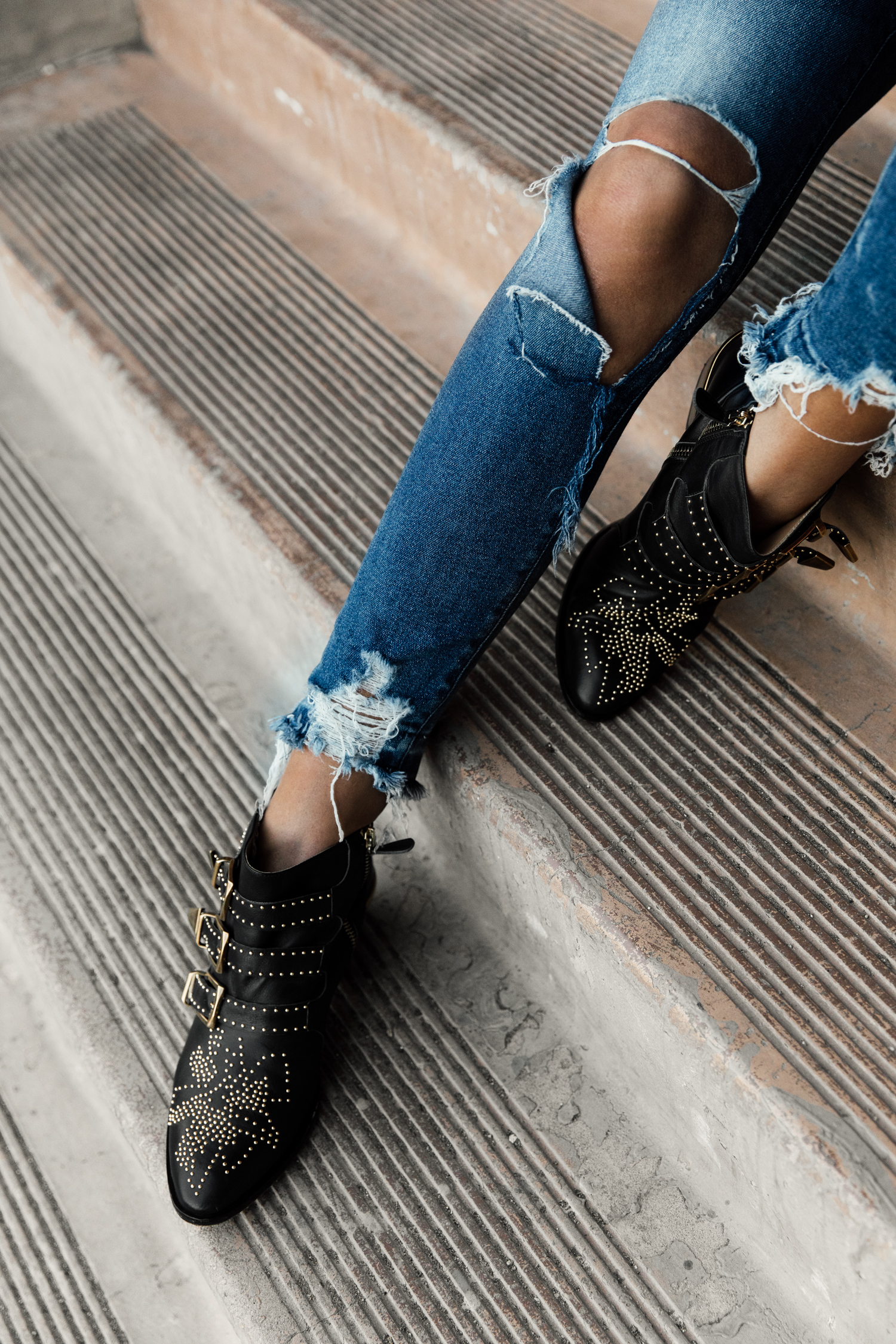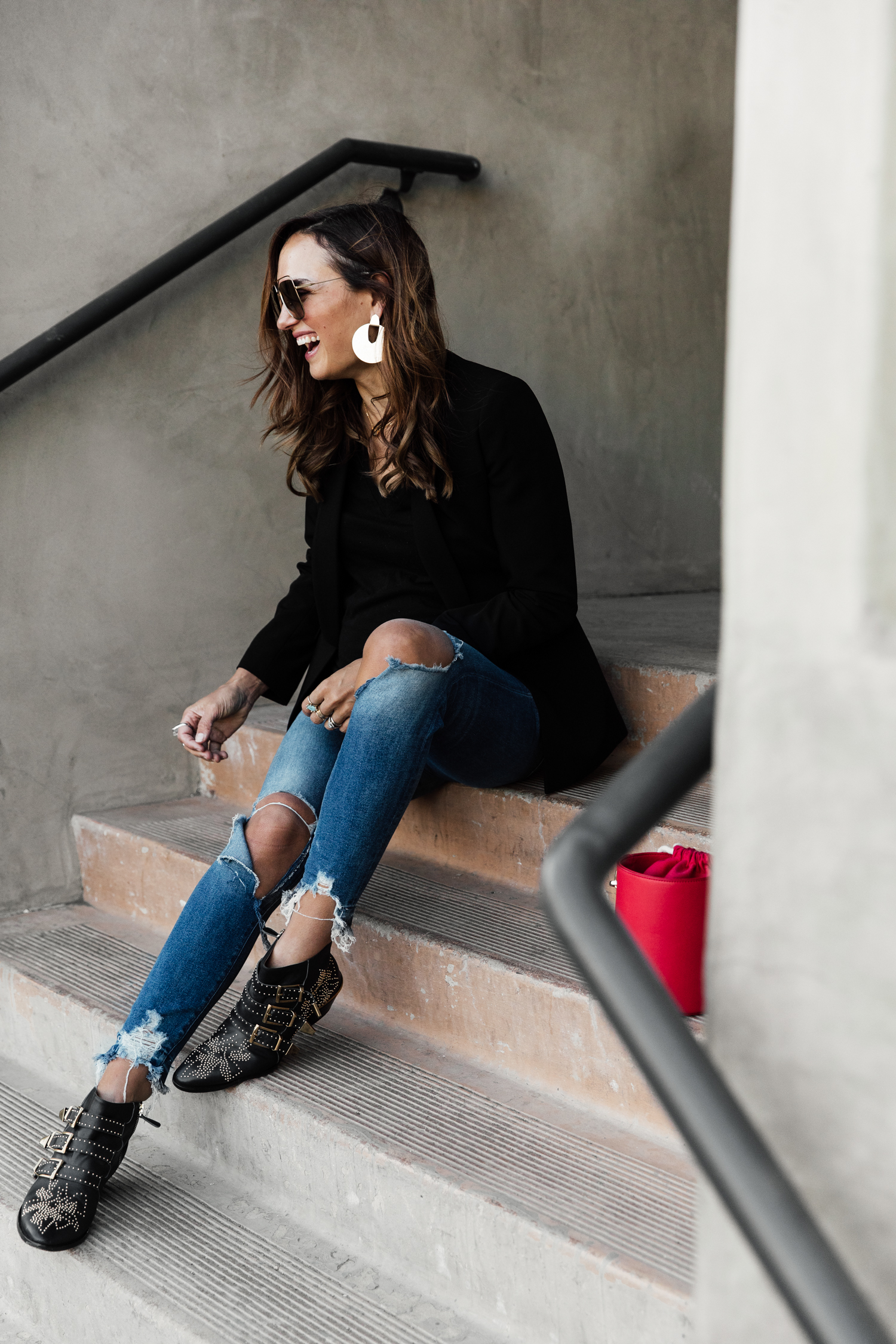 Chloe "Susanna" Boots from Ebay  // DL1961 Jeans // Two Penny Blue Blazer // Z Supply Tee // WhoWhatWear bag // Chloe Sunglasses
I've been quite a fan of shopping on eBay for many years, but I recently bought one of my best purchases yet! I finally scored one of my cult favorites—the 
Chloe
 Susanna boots. After doing some research, I pulled the trigger and found them on eBay for 1/3 of the retail price. Score! I love when I get a luxury item for a steal. No guilt and great cost per wear.
Here are some tips for scoring your next luxury find on @ebay:
1/ Contact the seller – Ask any questions you might have and make that friendly connection to let them know you like their product and have a question about it.
2/ Negotiate – If it says "make an offer" do it! I made an offer to the seller of these boots and she accepted. You never know.
3/ Get specific with your search
 – Search by brand and specific item names such as "
Chloe
 Susanna boots" and "
Chloe
 boots size 40". The more specific, the better the results will be.
4/ Patience – Be patient and check often. If you don't see anything you like or anything in your size, just keep checking daily. You're bound to find something!
5/ Share tips – I have found it so helpful to talk to others who love to shop on eBay too. Learning tips and tricks from others can make all the difference! So, please share any tips you have in the comments. I'd love to hear them!