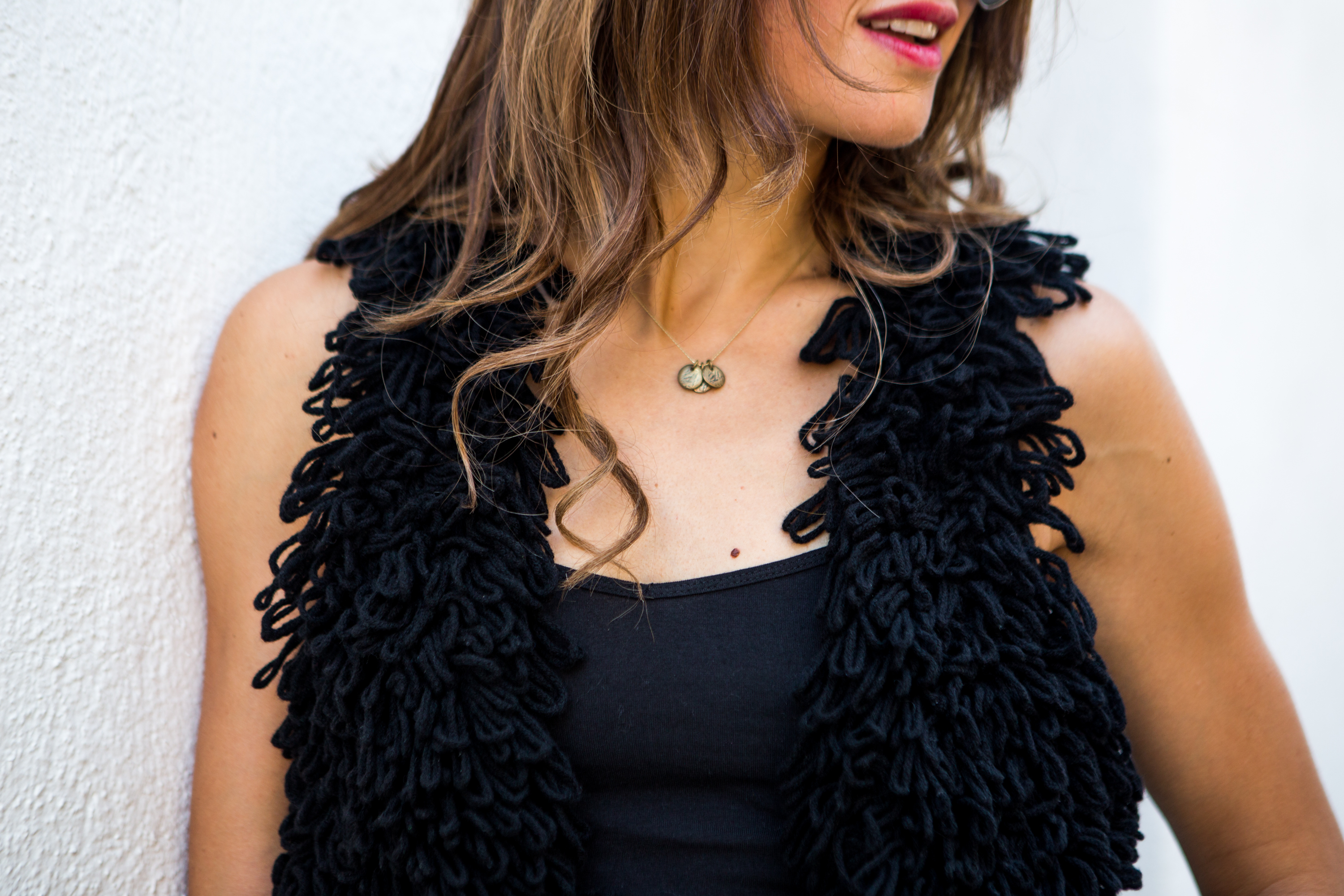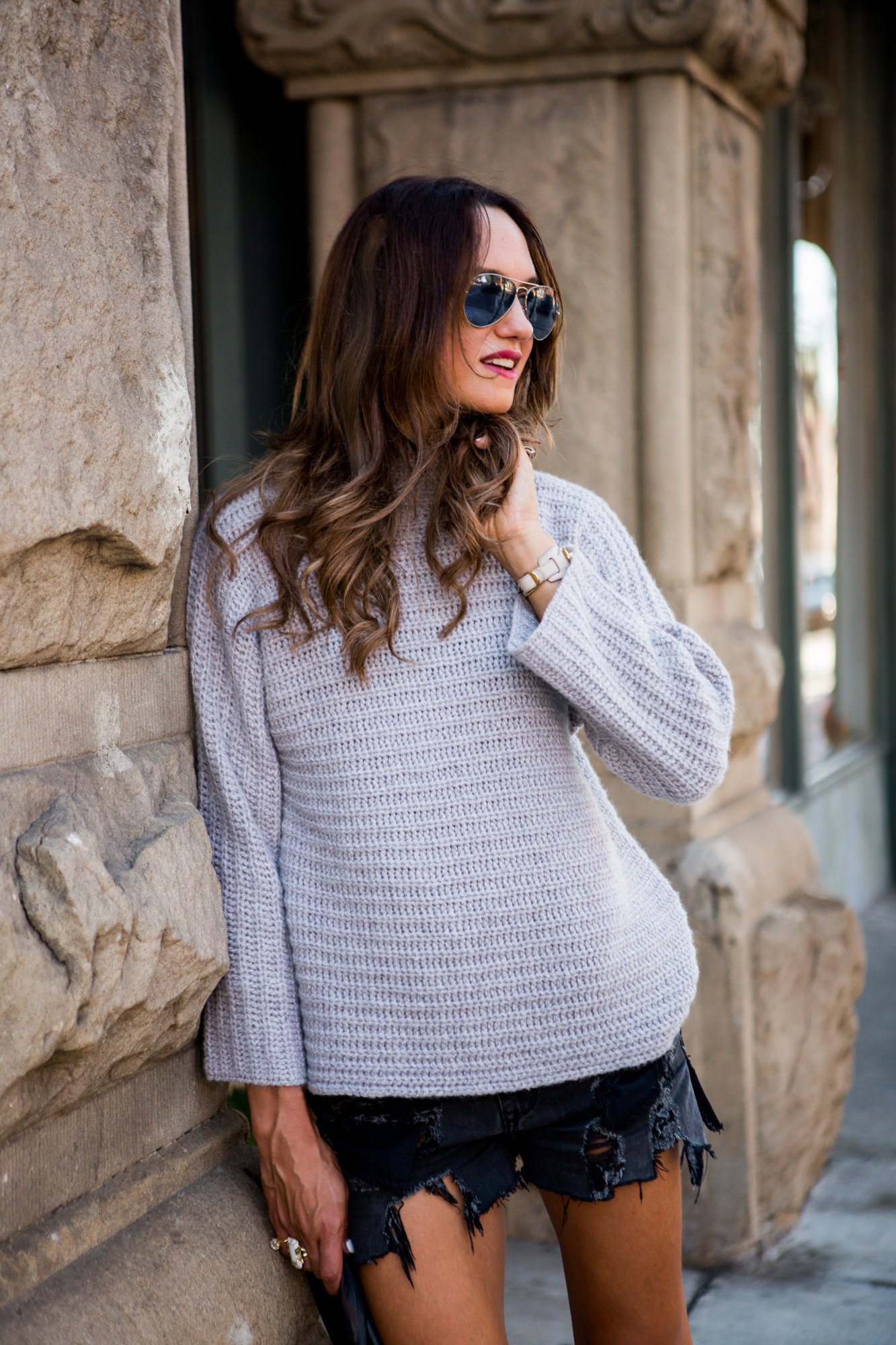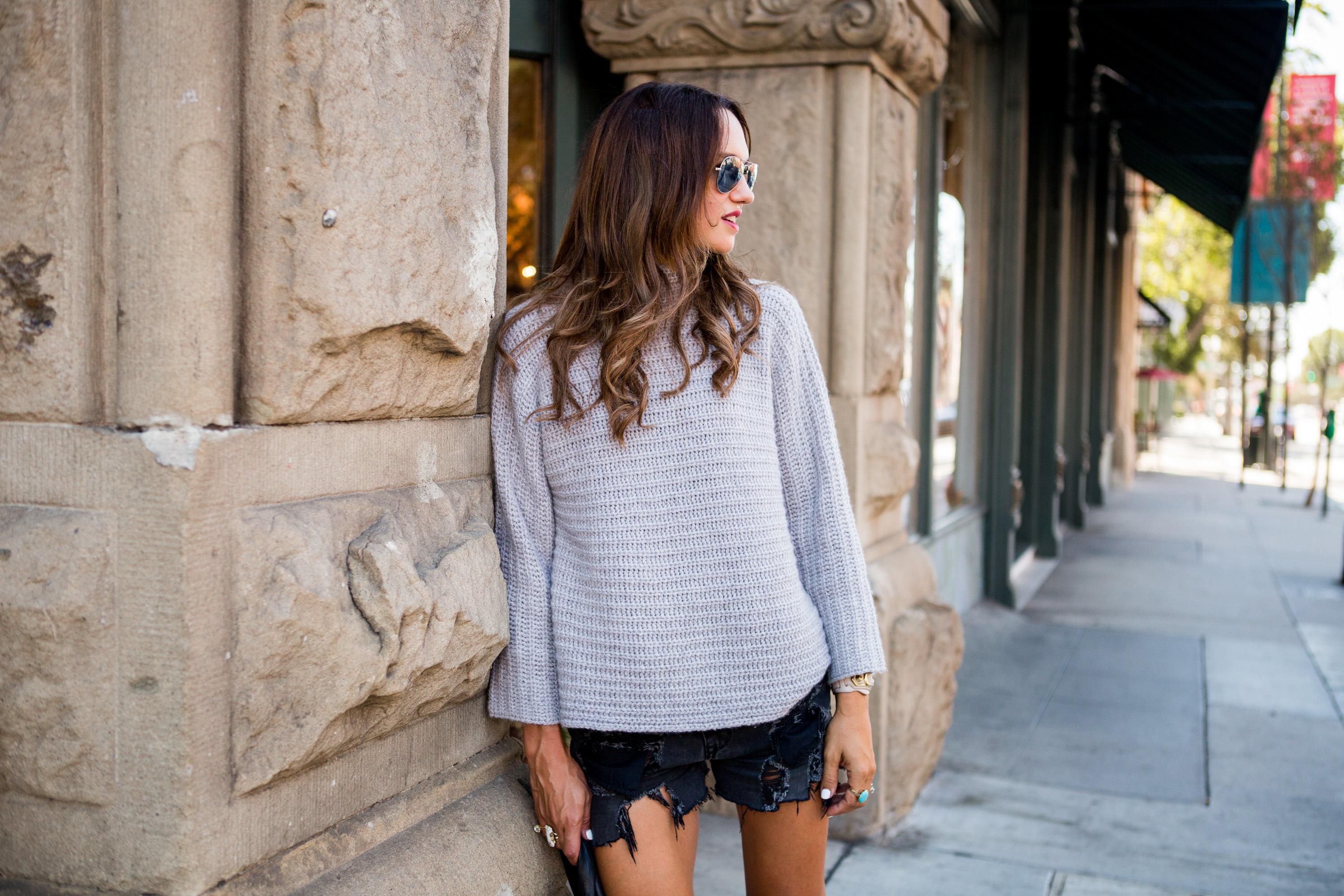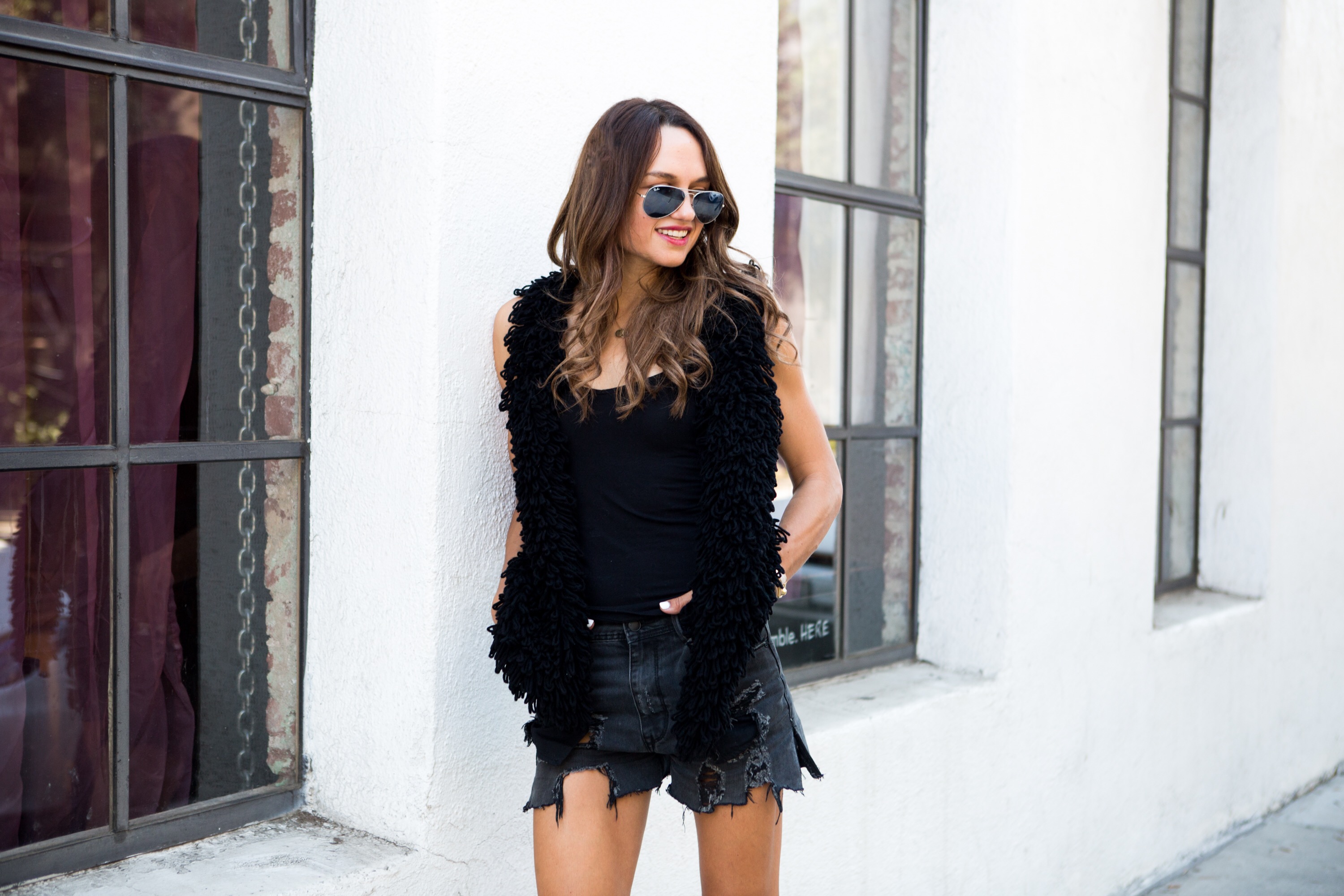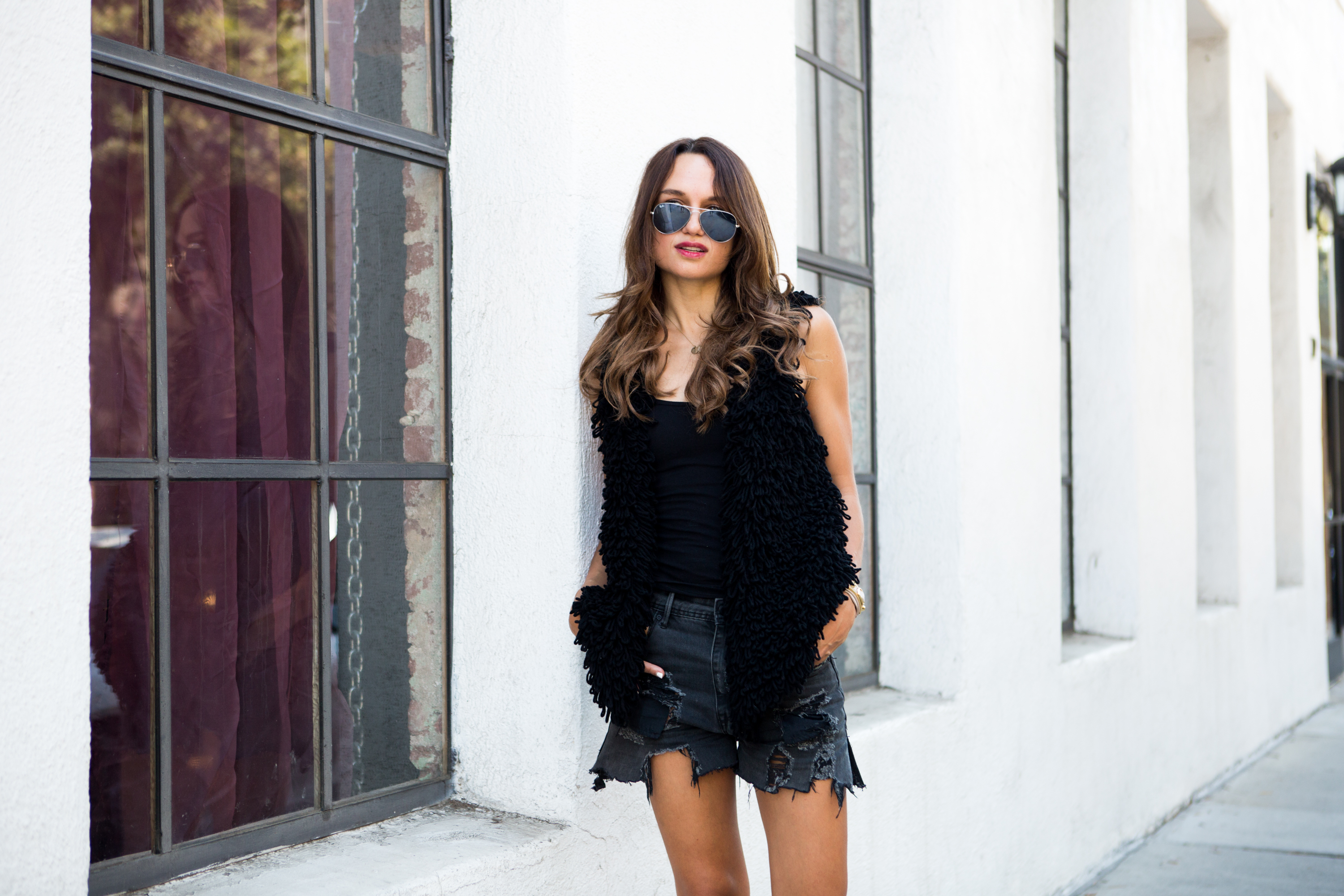 After 25 year of experience, San Francisco based designer Margaret O'Leary may make the softest, most cutting-edge sweaters around. One of my favorite outfits has to be a sweater (that's not itchy but incredibly soft) worn with cutoffs. Seriously, right up there with picking apples, drinking hot apple cider, and breathing in the crisp fall air are CHUNKY KNIT SWEATERS, especially if they are made with cashmere. I think everybody can agree that everybody needs a little cashmere in their lives. In fact, these sweaters are the perfect hint to drop for birthdays or Christmas … or skip the hints and call it shopping therapy. 
loopy vest MARGARET O'LEARY :: cutoffs RESDENIM ::
sideways knit pullover MARGARET O'LEARY ::
Thank you Margaret O'Leary for partnering on this post!