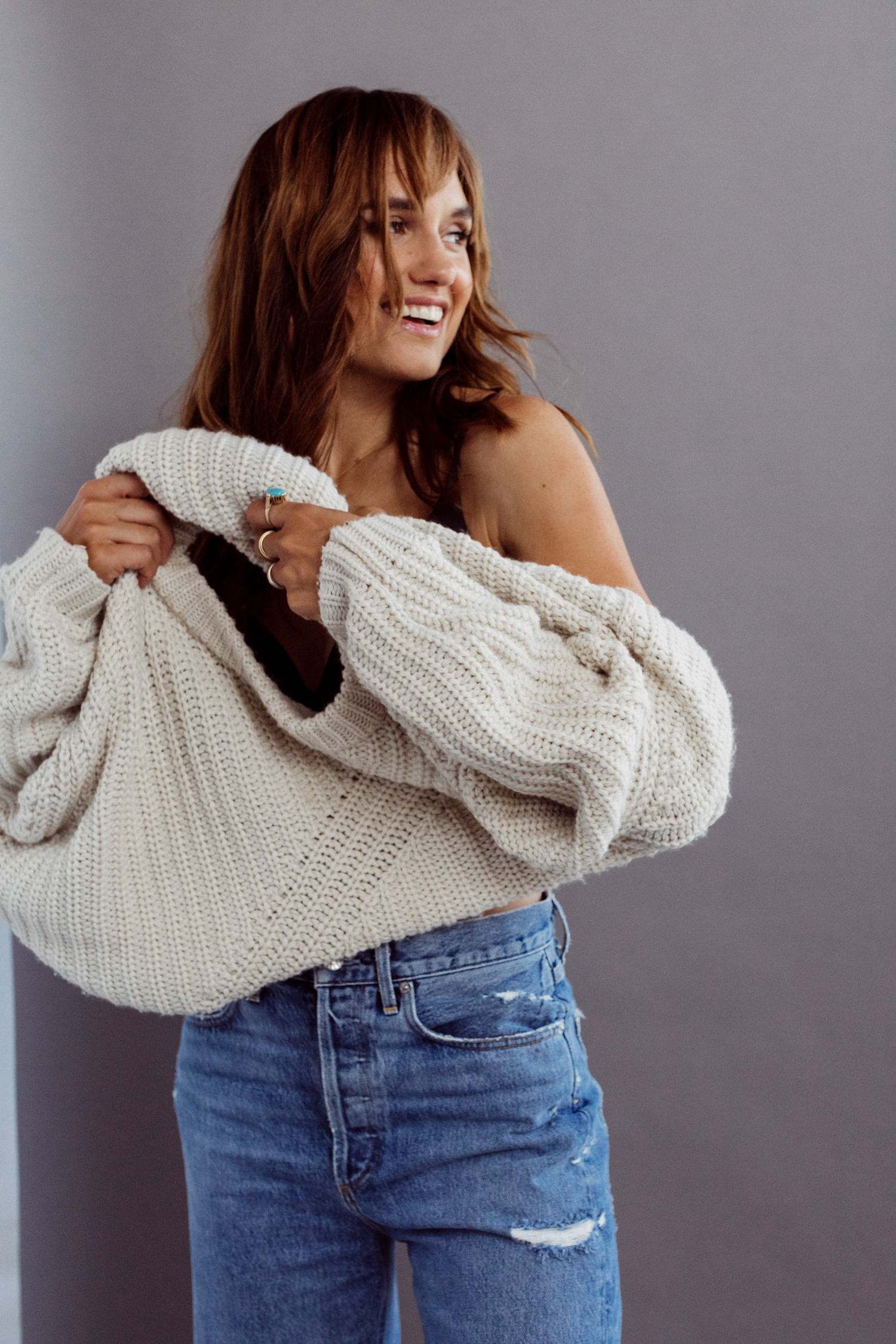 jeans // chunky knit // t-shirt bra (only $32!) // photo by Felicia Lasala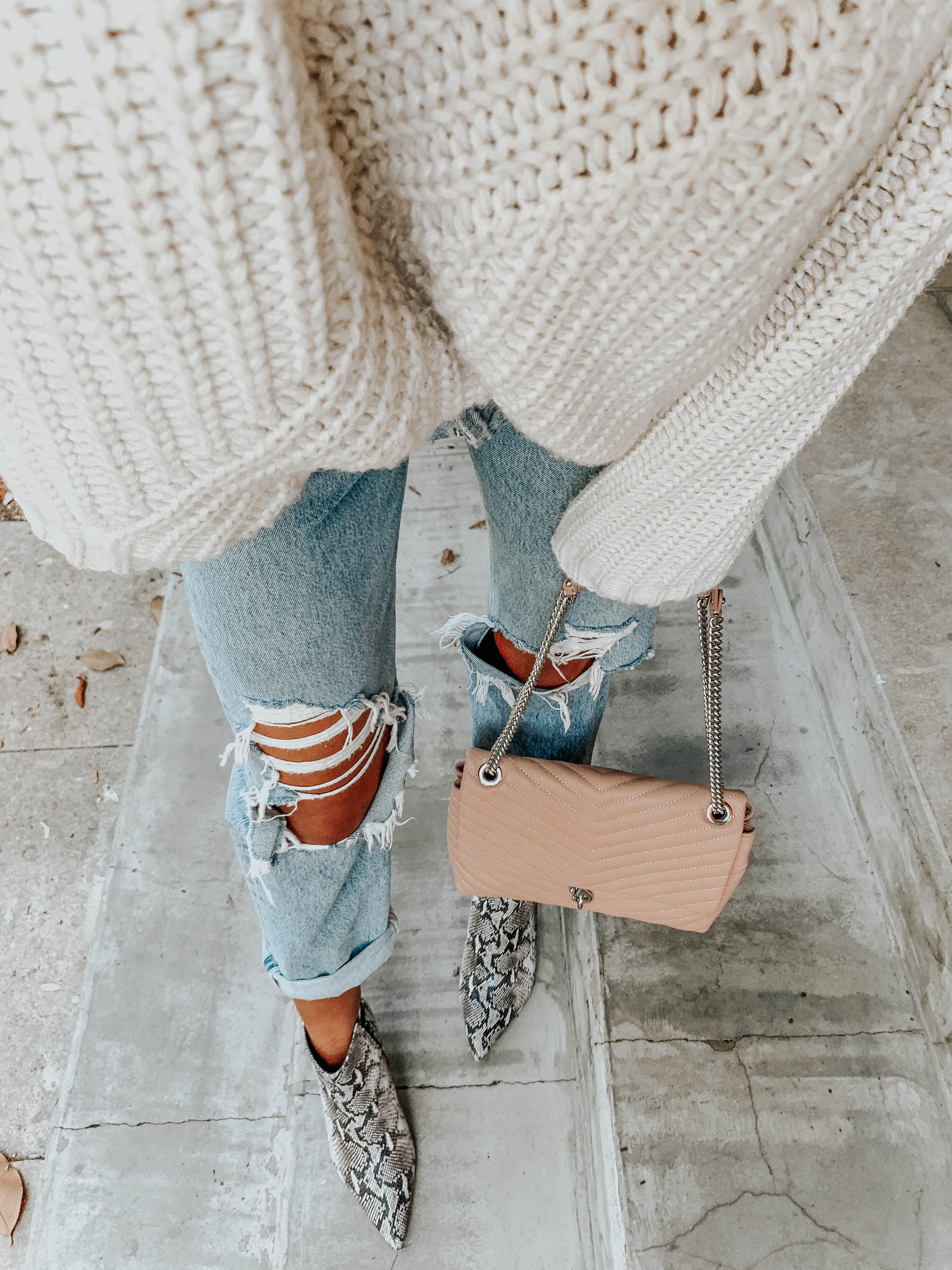 I'll admit, one of my favorite searches to do is for a "CHUNKY KNIT." I mean, what other sweater knit is there? I love the texture and feel and nothing is more fall ready than a sweater. Agreed? I also wear them year round with denim shorts and when we go up to our A frame in Lake Arrowhead. Writing this post is getting me in the mood for fall, crisp cool mornings, coffee and a blueberry muffin in hand.
Chunky knit I'm wearing here (it's on sale for $12.99!)

Let me know which you like best! I have a favor of you, would you mind writing HERE why you follow me? influencer agency, FOHR, is collecting your testimonials which helps for research, future content, and partnerships. Would you take 5 min to fill it out? I APPRECIATE IT SO MUCH. TYIA.
Happy Friday! xx Shalice