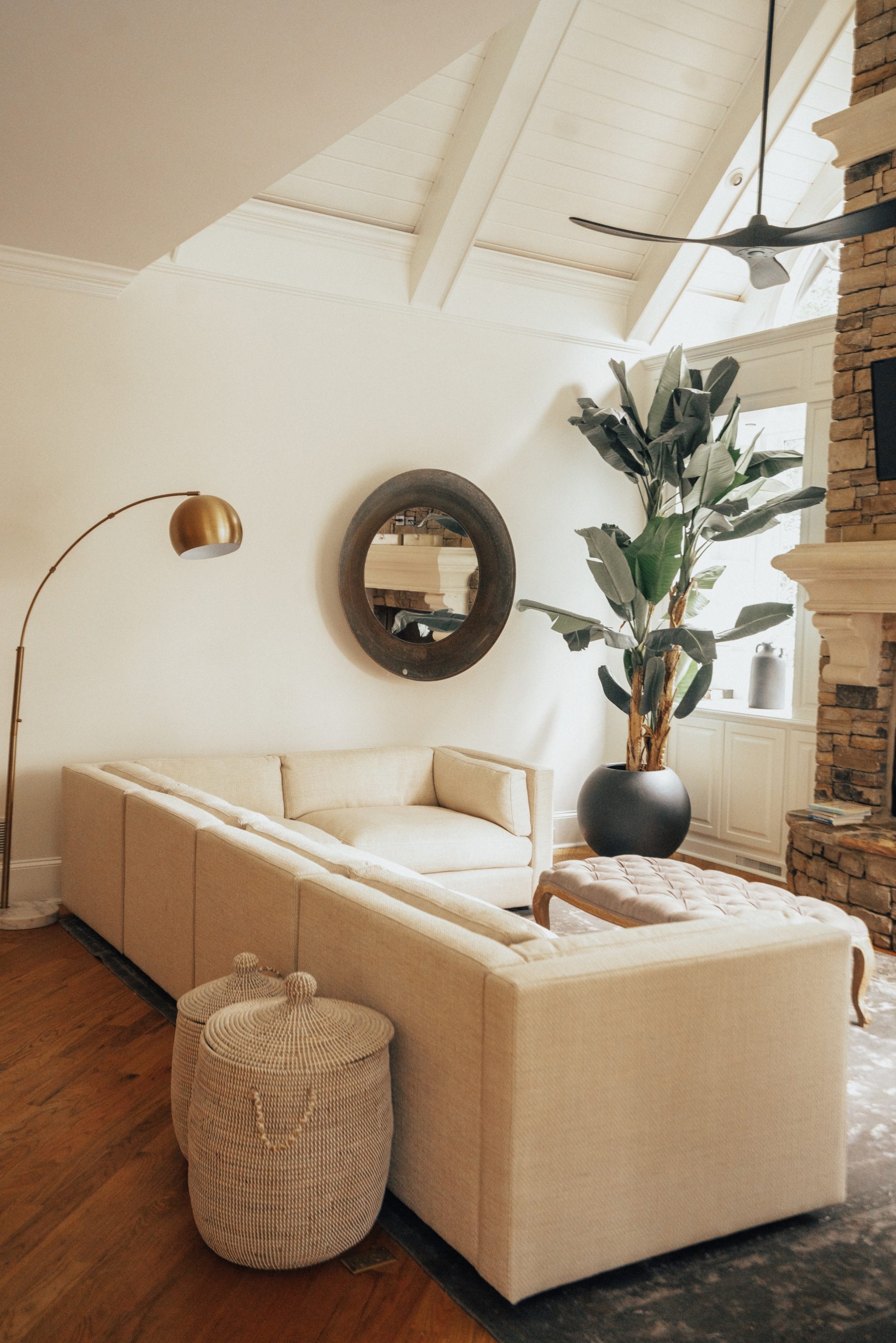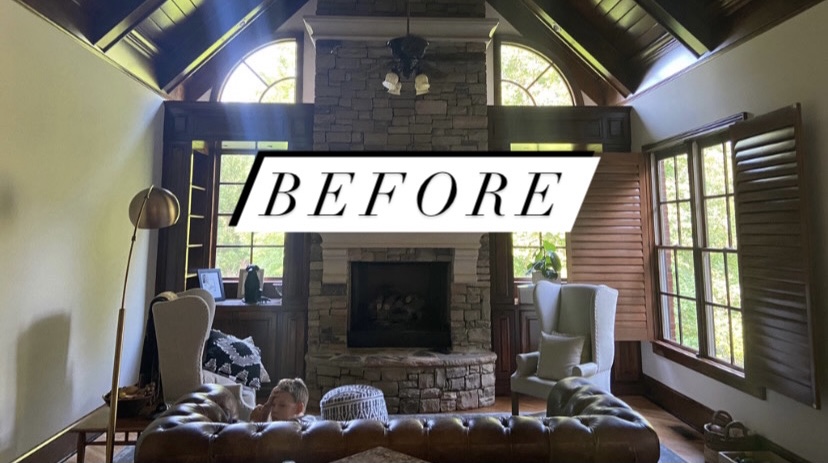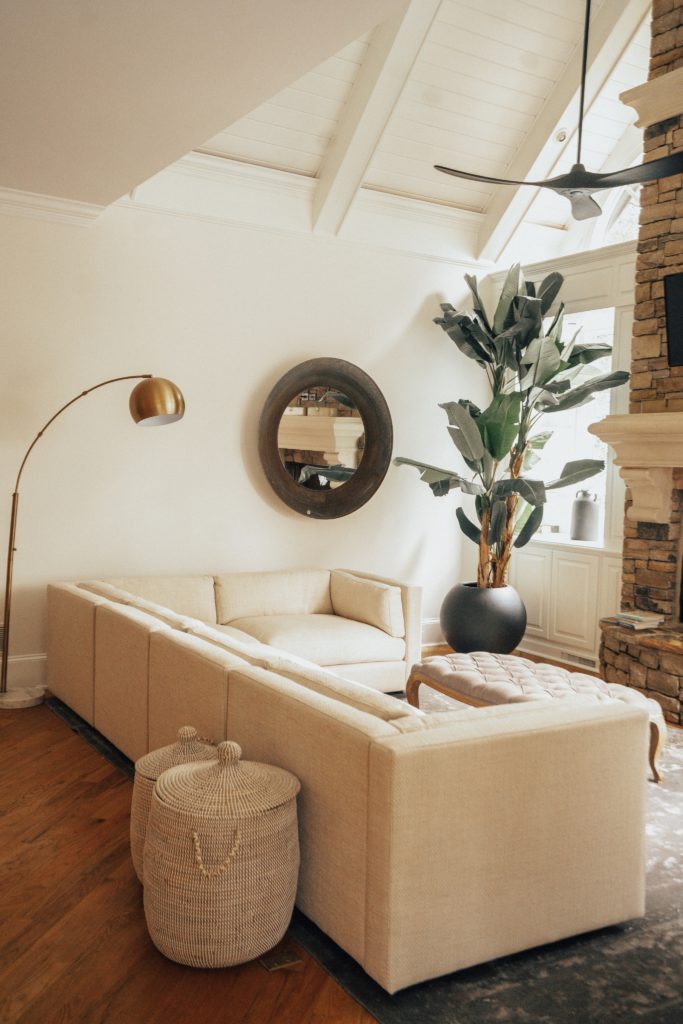 This is our new sectional from Kathy Kuo Home
Exact one HERE

We have a new addition to our home.  A new sectional.  With seven people in our home we are often fighting for seats, so a new sectional was a part of our peace treaty.  When picking out a sectional, keep size and scale in mind.  We've discussed this before when we purchased our Pasadena house sectional.  See article here.
For our current home, the space is not large. In Georgia, they call it a Keeping Room. A sectional is a big investment, so study the specs carefully. To make sure the dimensions work for your space, a helpful tip someone gave me is to use blue masking tape on the floor to match the sectional dimensions. It's a great way to visualize how the sectional will look before it's delivered. Genius!
In terms of style, I like a modern look with sharp corners and rectangular geometry. I prefer couches that sit off the floor as if it was floating. I also like cushions that are fastened down to keep the kids from having pillow fights.
The color is beige and coordinates with our fireplace stone work and mantle. I LOVE how this room turned out. A perfect marriage of modern and traditional. What do you think?