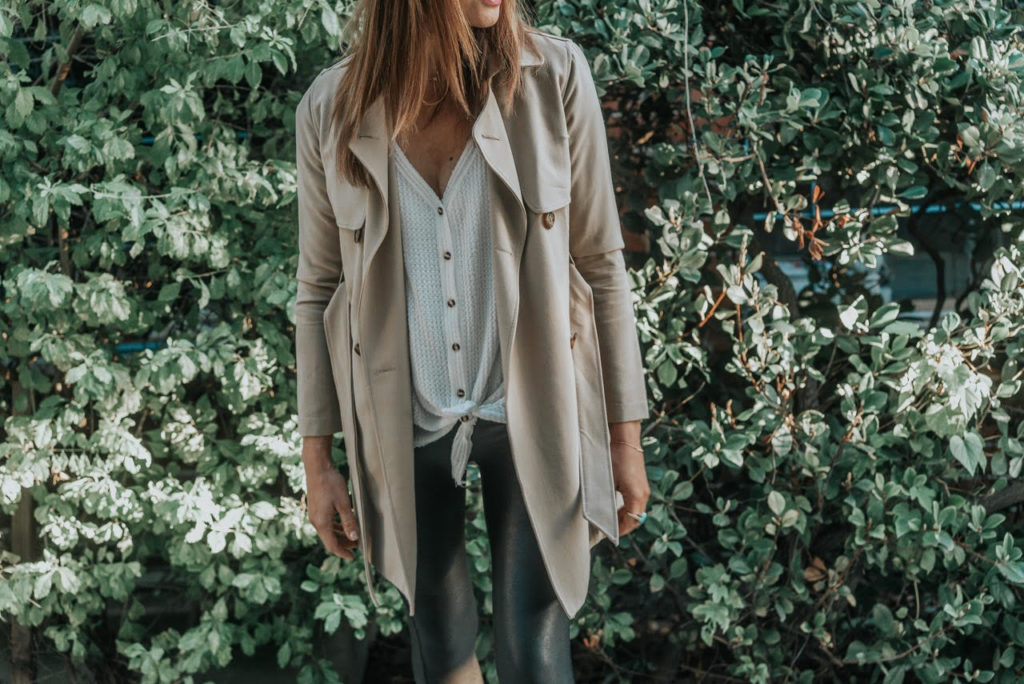 spanx (wearing a small) // waffle knit top (wearing a small) // trench similar
You know those things you have in your life that just help you function each day? That's what I want to share with all you guys today! Because with a household to run, a husband and five kids to keep track of, I'm desperate for anything that makes life go a little smoother, ha!


I think it's important to have a running Amazon list. From the practical to the impulse buys under $20. I must say, I'm a fan of it all. Amazon truly is a gift to all the mom's out there. Most days with a household of 7 people, I need diapers next day, chicken broth for tomorrow's dinner and a quick birthday gift for an 18 month-old. Anyone else relate? I've been asked what are some of my favorites, so here they are!

I hope your week has been good and you have something fun planned this weekend!
Coffee Alternative: Dandy Blend
B12 Gummies for the energy buzz minus the coffee
Make up Bag I swear by and it's only $20